Manifest is a supernatural drama television series. It has been very popular ever since it launched on Netflix. Manifest's latest season reached an average of 3 million viewers on Netflix. So naturally, people are wondering when is Manifest coming back.
Netflix has renewed Manifest in August of 2021. The announcement was made at 8.28 a.m. on 8/28/202, which coincides with Pivotal Flight 828. This is genius marketing by Netflix. Such marketing tactics have given the show popularity alongside its engaging storyline.
So, if you want to know when is Manifest coming back, then stick around till the end because today we will tell you everything we know about season 4. But before that, let us give you a little overview of the show.
A History Of Manifest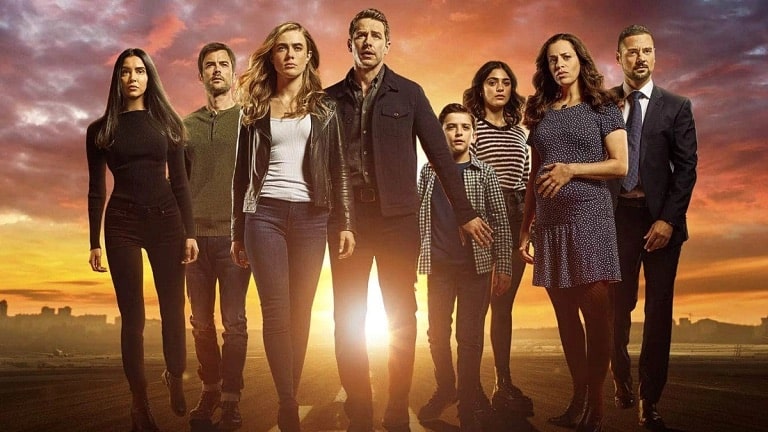 The story of Manifest revolves around the 191 passengers of Montego Air Flight 828 who attempt to reintegrate into society after being declared dead. However, disturbing facts emerge that upset them.
The show has three seasons, and the story has evolved over the years. The show added new characters and new themes. However, the show started with around 12 million viewers, but by the time it reached season 3, the viewership significantly dropped in numbers.
Manifest originally aired on NBC, but after the drop in audience, it was launched on Netflix, and voila! This trick helped save the show as it quickly made its way on Netflix's top 10 charts. So, seeing how popular the show is, Netflix finally announced Manifest season 4.
---
When Is Manifest Coming Back
The question on everyone's mind is when is Manifest coming back. We might not have a completely solid answer to that, but we can tell you a release window for the show. It is coming back later this year.
As per some insider news, we expect to see Manifest this year in winter. In response to a fan on Twitter, Matt Long, who plays Zeke, stated that the fourth season of the show will most likely not premiere until the "fall/winter" of 2022.
Meanwhile, creator Rake responded to Stephen King's question on the return of Manifest by commenting: "I'm hearing November." So, you can expect a November/December release for Manifest.
---
Is There Any Trailer For Season 4
We don't exactly have a fully-fledged trailer for Manifest Season 4, but we do have a sneak peek or a teaser for it. This teaser, released during Netflix Geeked Week, offered us our first look at season 4.
You can go ahead and watch this teaser and hope that Netflix drops the official trailer very soon.
---
Possible Storyline Of Manifest Season 4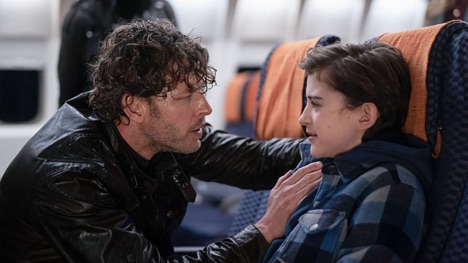 Since this is going to be the last season, creator Jeff Rake will have to cram his three planned seasons' worth of narrative into these final 20 episodes. In an interview, he stated: "I am absolutely confident that 20 episodes give me enough time to tell the entirety of the story as I always intended to."
So, he won't be changing a lot of his originally planned storyline. Moreover, another confirmed news states that Manifest Season 4 will feature a time jump of two years. Josh Dallas (Ben Stone) stated, "We begin the next season two years from where we left off season 3. So, we've moved ahead in time."
Speaking of Ben, the creator has also revealed some information regarding this character. He has said, "A Season 4 of Manifest for Ben is absolutely centered around processing, digesting, coming to emotional terms with such an unspeakable loss, and then trying to find a way to seek vengeance, to kind of justify the act in terms of finding some meaning out of it."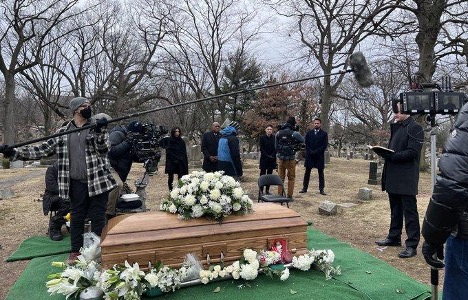 A sneak peek revealed through Jeff Rake's Twitter shows a picture of a funeral. Fans were quick to jump to conclusions. Some believed it would be Grace's funeral, while others were "hoping" that it was Angelina. But we will have to wait till Manifest season 4 comes out.
---
Manifest Season 4 Cast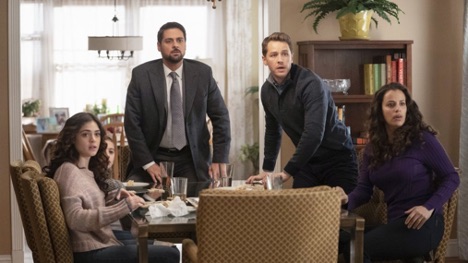 Since NBC was about to cancel Manifest after season 3, most of the actors' contracts were terminated. Except for the character that died at the finale of season three, most of the cast signed on in September following the renewal. The following section may contain spoilers.
The cast members confirmed to return in Manifest season 4 are Josh Dallas, J.R. Ramirez, Melissa Roxburgh, Parveen Kaur, Luna Blaise, and Holly Taylor.
Ty Doran was also upgraded to season regular. Daryl Edwards was also promoted to series regular.
The actor who won't be returning is Jack Mesina as Ty Doran is replacing him since his character mysteriously aged at the end of season 3. Additional regular characters, including Ellen Tamaki as Drea and Garrett Wareing as TJ, are yet to be confirmed.
Matt Long may not appear as frequently in Manifest season 4 as he does in previous seasons. His availability may be limited due to his work on another NBC pilot. However, he has stated that he would appear as Zeke as often as possible in the last season. Jeff Rake has confirmed that Matt's character, Zeke, will conclude his story as intended.
Some new smaller members that will appear in Manifest season 4 include Perry Strong as Captain Kevin Fahey, NaTonia Monét as Detective Price, Aaron Smallwood Jr. as Registry Uniformed Officer, in addition to Breton Tyner-Bryan, and Sabastian Betts.
Moreover, Jeff Rake will continue to run the show for the last season. The new season's executive producers are Robert Zemeckis, Jack Rapke, Jacqueline Levine, and Len Goldstein.
---
How Many Episodes Manifest Season 4 Has
Manifest Season 4 has a total of 20 episodes, and Netflix will release the series in 2 parts. As we have mentioned, the first part will likely be released in November 2022. Moreover, each episode's budget is increased by a million dollars, from $4 to $5 million.
We don't officially know how many episodes the first part of Manifest Season 4 will contain but judging by Netflix's previous shows. We can say that the first part will contain 10 or 12 episodes.
---
Where Can You Watch Manifest Season 4
Right now, you can only watch all the seasons of Manifest on Netflix. The show was available for streaming on Hulu and Peacock as well. However, when the show's revival was announced, it was taken off Hulu and Peacock.
So, you can only watch Manifest exclusively on Netflix currently, including its upcoming season 4.
---
Conclusion
So, we hope this article will cover all your queries regarding Manifest season 4, including when is Manifest coming back. We have tried to cover all available information regarding season 4 so far.
We are all eagerly waiting for the next season of Manifest.
Check also: