The American Pie franchise has always had a unique brand of comedy with coming-of-age films for decades. Fans are in for a treat with the announcement of a new American Pie movie.
With the iconic "pie scene" forever etched in our memories, American Pie has become a cult classic. The series that started in 1999 is supposedly resurfacing again as per the rumors.
So today, we will clear up all the speculations and tell you everything you need to know about the new American Pie movie.
Franchise Overview
American Pie movies started in 1999. The movie got super popular all over, especially with young folks, and turned into a big deal. After that, more movies came along including "American Pie 2" "American Wedding," and "American Reunion."
There's also another set of movies called "American Pie Presents" with five films from 2005 to 2020.
In the first movie, we meet Jim Levenstein who's trying to impress a classmate named Nadia. Jim and his pals, Kevin Myers, Paul Finch, and Chris Ostreicher, make a promise to lose their virginity before they graduate high school.
A guy named Steve Stifler gives them some wild advice and throws big parties. The other movies show more of their fun times, crushes, weddings, and getting together again for their school reunion.
There's also a spin-off series that talks about Stifler's family. Like his brother Matt and cousins Erik, Dwight, Scott, and Stephanie.
American Pie New Movie Release Date
During the fall of 2022, Universal made waves by sharing that an American Pie 5 was in the works. However, details about this potential reunion remain largely undisclosed. It leaves fans eagerly awaiting an official announcement.
However, the mere announcement of a new American Pie movie has sparked discussions about the impact it could have on the franchise. With nostalgia-driven content enjoying a resurgence in recent years, the timing seems opportune for a fresh take on a beloved series.
The popularity of other remakes and follow-up movies and the continued love for the original American Pie films suggest that people want more funny and entertaining stories.
The Cast & Characters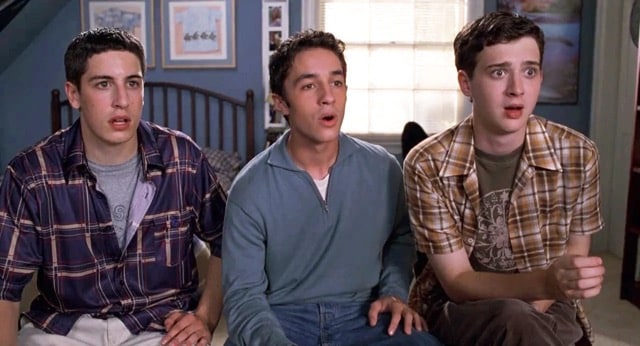 One of the highlights of the American Pie franchise has been its fantastic cast. American Pie's new movie should be no exception to being a hit.
If the new American Pie movie becomes a part of the main American Pie series and not a spinoff, important actors such as Jason Biggs, Alyson Hannigan, and Eugene Levy would probably be crucial inclusions.
Casting choices have been kept relatively under wraps, but this approach only adds to the anticipation surrounding who will bring these new characters to life. Fans of the franchise will be pleased to know that there might be some callbacks to the original series.
Though not officially confirmed, Universal's statement suggests that Sujata Day's new American Pie movie might distance itself from the original crew to some extent. This news isn't great for fans since these names are deeply tied to the American Pie legacy.
Using legacy characters wisely can add a nostalgic element that connects the past and present. Whether through unexpected appearances or supportive roles, bringing back familiar faces can hook old fans and help new viewers feel welcomed in the story.
American Pie 5 Story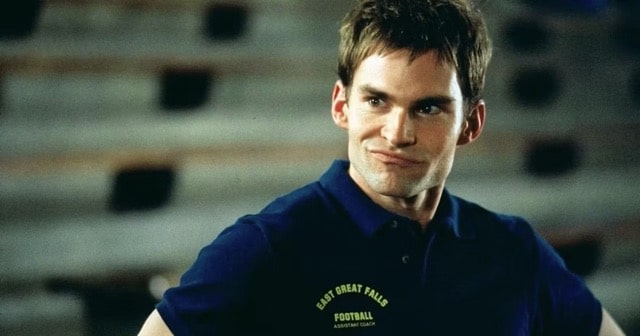 Bringing a new American Pie movie to life comes with a tricky task: blending the past and the present in the right way. Nostalgia is great, but the film also needs to connect with today's audience.
By holding onto the things that made the earlier movies special and adding a modern twist, the new installment has a chance to make old fans happy and welcome new ones.
The upcoming American Pie movie can take what people loved before and make it relevant for today. By talking about current topics and showing how things have changed, the film can speak to a new generation while also keeping the spirit of the originals alive.
However, even Seann William Scott is skeptical about how a new American Pie movie will fit with the newer demographic.
Conclusion
So we have covered all the speculation surrounding American Pie 5. As anticipation builds for this new chapter in the franchise, old and new fans alike are gearing up for another hilarious and entertaining journey.
While most of the details are still under wraps, fans are excited to see what the creators have to offer now.
With the promise of more laughs, awkward moments, and relatable stories, it's clear that the new American Pie movie is set to capture the hearts and laughter of audiences just like its predecessors. After all, who wouldn't be excited for another slice of the pie that has been serving up laughter for years?
Check also: