When it comes to sci-fi sitcoms, Futurama still holds its ground. Created by Matt Groening, this science fiction comedy series has developed a loyal fan base. At long last, after a decade of anticipation, Futurama new season is to make its return.
Futurama instantly became popular after its release due to its relatable characters and Groening's witty and clever writing. Moreover, the comedy was superior to other animated sitcoms at the time.
So today, we are going to give you all the juicy details about the Futurama new season in this article. We've got everything you need to know about the upcoming Futurama season, so make sure to stick around until the very end.
Futurama Overview
Futurama is set in the 31st century and follows the misadventures of a delivery boy named Philip J. Fry, who is cryogenically frozen and wakes up 1,000 years later.
He finds himself in New New York, a futuristic city filled with eccentric and bizarre characters. Fry quickly befriends Leela, a one-eyed alien, and Bender, a kleptomaniac robot, and together they embark on a series of hilarious and often absurd escapades.
The show combines science fiction, comedy, and social satire elements to create a unique and compelling narrative.
Futurama had a successful run, totaling ten seasons and 140 episodes. An 11th season is yet to be released, which we will discuss now.
Futurama New Season Trailer
The trailer for the Futurama new season was released nearly two weeks ago on June 27, 2023. As of writing this, the trailer has amassed almost 12 million views. This number of views proves that this show's hype is still alive.
In the trailer, it becomes evident that the series will be back with a bang. Its incredible humor, iconic voices, and high-quality production all will be back. I think Bender's quote in the trailer sums it up for the fans. "We are back, baby!"
Release Date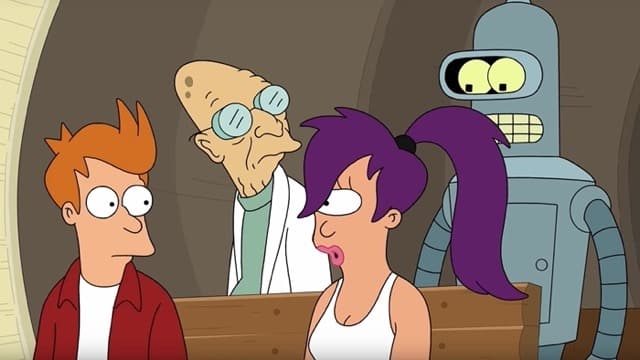 The day Futurama fans are eagerly waiting for is closer than they think. As per the official announcement, Futurama new season is set to be released on July 24, 2023.
However, you won't be able to binge-watch the entire Futurama new season right away. Hulu is opting for a weekly release schedule for Futurama new season. So you will be able to watch a new episode every Monday.
Futurama New Season Storyline
Since Futurama is a sitcom, every episode is likely to have a different and unique storyline. The creators have repeatedly said that this new show will be satirical on our modern problems and topics.
Moreover, they have revealed that they created it so that even new fans can pick up the show without having to see any of the original episodes.
The official synopsis has also been revealed for Futurama new season. It reads, "After a brief ten-year hiatus, Futurama has crawled triumphantly from the cryogenic tube, it's full original cast and satirical spirit intact. The ten all-new episodes of season eleven have something for everyone."
The Cast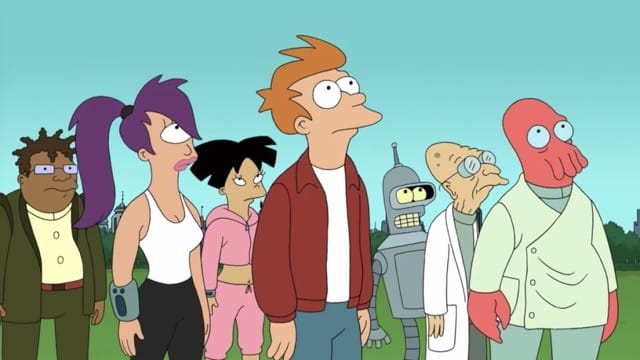 The original main cast is making a grand return to lend their voices to the beloved characters. These talented voice actors have contributed immensely to the success and charm of Futurama, creating memorable and beloved characters that have become iconic in the world of animated television.
All of the original cast has returned, including:
Billy West
Katey Sagal
John DiMaggio
Maurice LaMarche
Tress MacNeille
Phil LaMarr
Lauren Tom
David Herman
Moreover, Coolio, the talented rapper, completed recording lines for the Futurama new season mere weeks before his unfortunate passing at the age of 59. The show's executive producer David X. Cohen said that the episode featuring Coolio will be dedicated to him.
How Many Episodes Does It Have?
Futurama new season is set to treat the fans to 10 episodes in total. Each episode has a 20-minute runtime. Though the episode count is slightly less than in previous seasons, the creators are focusing on quality over quantity.
A list of the episodes also has been revealed. The episodes include:
The Impossible Stream
Children Of A Lesser Bog
How The West Was 1010001
Parasites Regained
Related To Items You've Viewed
I Know What You Did Last Xmas
Rage Against The Vaccine
Zapp Gets Canceled
The Prince And The Product
Down
Conclusion
Fans have every reason to rejoice as Futurama is set to make a comeback with a new season on July 24, 2023. The show's imaginative storytelling, clever humor, and beloved characters ensure that viewers are in for an unforgettable journey into the future. Whether you've been a fan for years or are just discovering the series, Futurama new season is ready to capture your attention once more. So get ready for an out-of-this-world adventure as Futurama makes its highly anticipated return to TV screens.
Check also: