Get ready to doubt all the technology in your house as the latest season of Black Mirror is upon us. After 4 years, Black Mirror's new season has finally been revealed and fans are excited (and a bit scared).
Black Mirror is a very popular show. It is often described as the modern-day Twilight Zone albeit much more scary. Nevertheless, people are eagerly waiting for whatever comes from the mind of Charlie Brooker.
This article has everything you need to know about Black Mirror new season. Make sure to stick till the end to find out all the details about Black Mirror new season.
Series Overview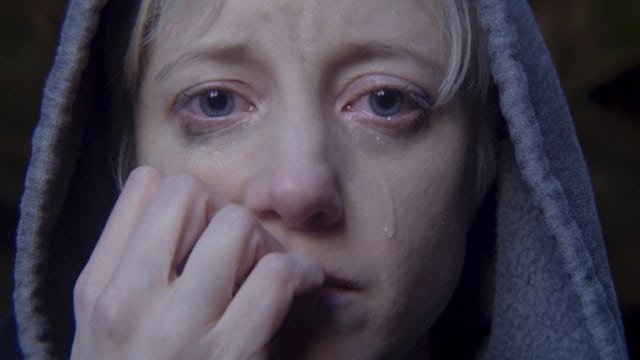 Black Mirror is a psychological anthology series that mostly focuses on the horrors of technology.
Charlie Brooker created the show, which Channel 4 aired as a British show in 2011. After two successful seasons, Netflix picked up the show and continued its production under its wing.
Every episode of the show focuses on a unique storyline. There are seldom any happy endings in the world of Black Mirror.
Moreover, there was a standalone special episode titled, "White Christmas." Fans and critics alike have highly praised it. The creators have also produced an interactive episode of Black Mirror called "Black Mirror: Bandersnatch."
After 5 successful seasons, Netflix has revealed everything about the Black Mirror new season. So, let's dive right into it.
Black Mirror New Season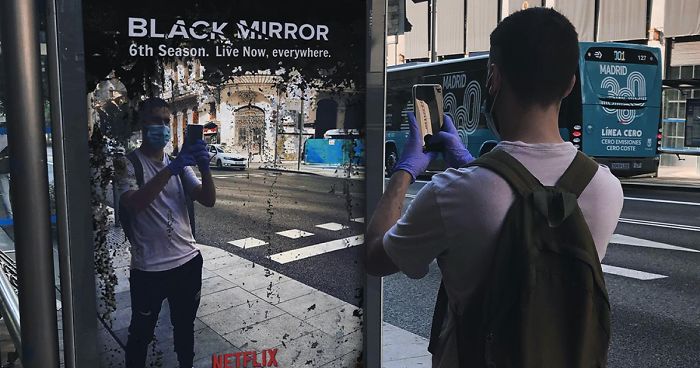 After season 5, the creator of the show decided to take a break due to the pandemic. He considered it "too depressing" to create a dark show during that time. Many people started rumors of the show's cancellation at the time.
However, Black Mirror's new season was announced back in May 2022. However, there was no news after that apart from a few leaks.
Flash forward to 2023, we now have all the details about Black Mirror new season. Netflix has revealed which actors will join this season and how many episodes it will have among other things.
Season 6 Trailer
The Black Mirror new season trailer was released a few weeks ago. It gave us a good look at the actors who will be joining the show this season. Black Mirror season 6's trailer was released on YouTube alongside other social media platforms.
The trailer starts off with a rendition of the iconic song, "I Don't Want To Put The World On Fire." It blends quite well with the overall feel of the trailer.
All in all, the trailer was quite mind-boggling. It managed to create hype for the show, considering it was absent for many years. You can watch the trailer yourself and get pumped for the next season of Black Mirror.
Release Date
Netflix knows that we are all excited for the next season. It is good on their part to not keep us waiting for another 6 months after releasing the trailer. Even though there's no exact release date for the Black Mirror new season, we are still aware of when the show can release.
Netflix has announced that the show will be released next month, in June. There isn't an exact release date but we can expect the show to be released during the second or third week of June. Considering the longer runtime of these episodes, make sure to clear up your schedule.
The Cast
Since it is an anthology show, Black Mirror gives us new actors every season. It is actually quite exciting to see new faces show up in every new season. Moreover, the creators ensure to cast talented actors every season.
Black Mirror new season isn't different either. We have a confirmed list of actors that will appear in different episodes of the season.
The list of actors includes:
Aaron Paul
Zazie Beetz
Clara Rugaard
Annie Murphy
Himesh Patel
Paapa Essiedu
Monica Dolan
Samuel Blenkin
Auden Thornton
Daniel Portman
Myha'la Herrold
John Hannah
Danny Ramirez
Kate Mara
Rory Culkin
Salma Hayek Pinault
Michael Cera
Ben Barnes
Josh Hartnett
Rob Delaney
Anjana Vasan
What is interesting is that Aaron Paul has appeared in one of the episodes before. He appeared in season 4's episode titled "USS Callister." From the trailer, it appears that Aaron will be portraying the same character in this season as well. He can be seen navigating through a similar spaceship. Nevertheless, he's a welcoming addition to the show.
Black Mirror New Season Episodes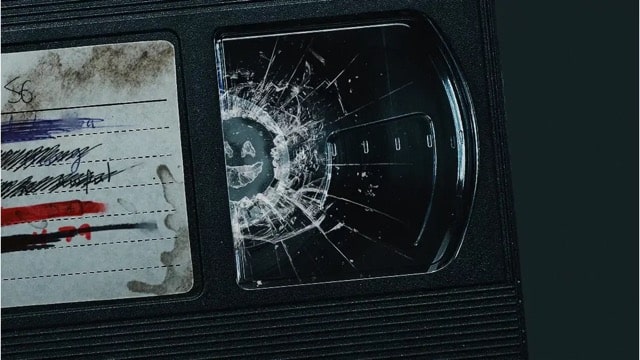 Black Mirror Season 6 will have 5 episodes. Keep in mind, the previous season had only 3 episodes but this time around we will get a lot more content. Netflix has been kind enough to release official synopsis of each episode as well.
The episodes are:
Joan is Awful
Loch Henry
Beyond the Sea
Mazey Day
Demon 79
Joan is Awful revolves around a normal woman who's shocked to learn that a worldwide streaming site has debuted a TV drama adaptation of her life, in which she's portrayed by none other than Salma Hayek
Loch Henry tells the story of a young couple that arrives in a Scottish hamlet to work on their documentary. However, they soon become engrossed in a local tale involving horrifying historical events.
Beyond The Sea is the supposed sequel to a previous episode titled "USS Callister (Not confirmed). It revolves around two guys who are tangled in a dangerous high-tech mission. They struggle with the effects of an unfathomable catastrophe.
Mazey Day is the story of a troubled actress who must deal with the fallout from a hit-and-run event while being pursued by the paparazzi.
Demon 79 is set in Northern England in 1979. To avoid a catastrophe, a modest sales assistant is informed she must perform heinous crimes.
Conclusion
So we hope you now have all the information related to Black Mirror new season. We have tried our best to cover everything about the upcoming Black Mirror season. It is certainly exciting and we hope the show is as good as its trailer.
Check also: