The eagerly anticipated revival of "Blade" will include Mia Goth. She is a rising British actress recognized for giving strong performances in arthouse movies, in the Marvel Cinematic Universe (MCU). Goth has shown a natural gift for capturing audiences with her commanding presence on screen from her first days in the entertainment business to her most recent high-profile role. We look into her biography, career, and fascinating new role in the 'Blade' franchise in this article.
Early Life & Career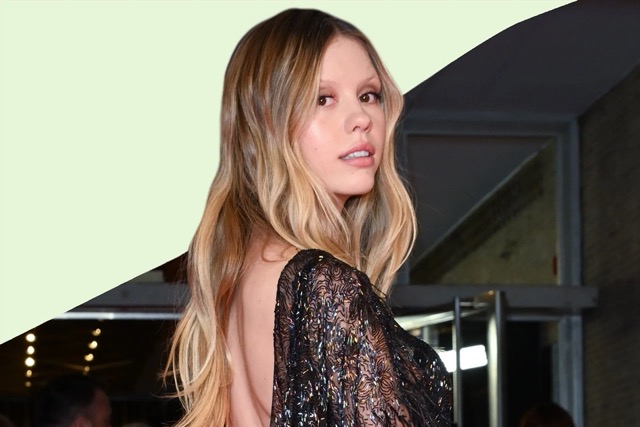 Born on November 30, 1993, in London, England, Mia Gypsy Mello da Silva Goth was raised in Brazil and London. Her mother, an artist, and her father, a cameraman, raised her. Mia began her career as a model at a young age. She started signing with Storm Model Management when she was just 14. While Goth enjoyed moderate success as a model, it was her transition to acting that would truly put her on the map.
Her first acting role was in 2013, in the bold and controversial film 'Nymphomaniac,' directed by Lars von Trier. Goth's fearless performance, particularly given the graphic and explicit nature of the film, garnered her much attention and acclaim. She continues to secure her place in the indie film scene with her roles in 'The Survivalist' (2015) and 'A Cure for Wellness' (2016).
Mia Goth's breakthrough performance occurred in 2018 when she co-starred with Dakota Johnson in the Luca Guadagnino-directed horror movie "Suspiria.". Her captivating portrayal as Sara, a ballerina at a prominent dance academy with dark secrets, cemented her reputation as a major player in the film industry.
Recent Roles & Achievements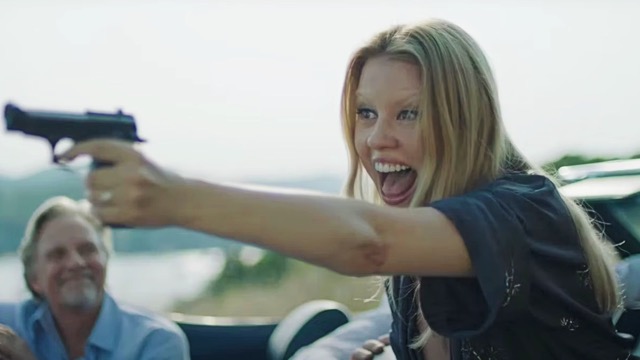 In recent years, Mia Goth has continued to showcase her versatility and talent through a diverse array of roles. Alongside Anya Taylor-Joy, she costarred in the psychological suspense film "Emma" in 2020. She appeared in the science fiction thriller "X," which had its international premiere at the SXSW Film Festival, in 2021.
In the critically acclaimed film 'Mayday' (2021), directed by Karen Cinorre, Mia played one of her most notable roles, directed by Karen Cinorre. The movie, which debuted at the Sundance Film Festival, follows a group of female soldiers as they discover themselves in an unreal situation. Goth's performance as Marsha, a fierce and charismatic leader, earned her rave reviews from critics and audiences alike.
Joining Marvel's 'Blade' Reboot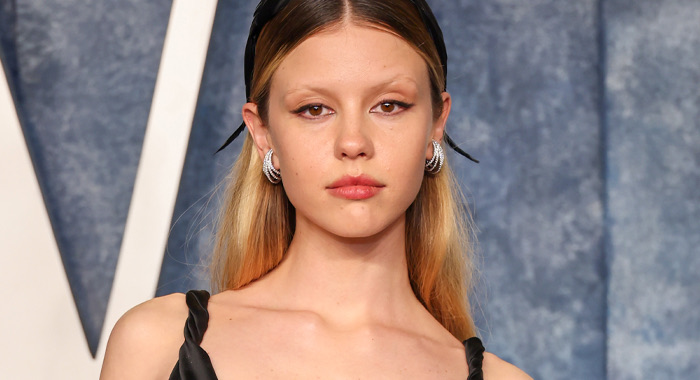 Mia Goth will now make her MCU debut in the highly anticipated 'Blade' reboot. Starring alongside her is two-time Academy Award winner Mahershala Ali. Mahershala Ali will portray the titular vampire hunter. The film is a remake of the popular "Blade" series. They were produced in the late 1990s and the beginning of the 2000s. They featured Wesley Snipes.
Although Goth's part in the movie has not yet been made public, fans and industry insiders have praised her casting. Given her phenomenal body of work, the MCU selected her, which is not surprising. MCU has a reputation for choosing top talent for its constantly growing cast of characters.
The 'Blade' reboot, directed by Bassam Tariq and written by Stacy Osei-Kuffour, promises to bring new life to the beloved character. And further, expand the supernatural elements within the MCU. With Goth on board, viewers can anticipate an outstanding performance from the emerging talent, who is certain to leave her mark on the superhero community.
Final Words
Mia Goth has come a long way significantly since her early days as a model and her risky film debut in "Nymphomaniac". As one of her generation's most talented actors, she has successfully made a name in the industry. This is a result of her fearless acting style and her ability to represent a wide range of characters. With each new role, she continues to push boundaries and explore new dimensions of her craft.
As she prepares to join the Marvel Cinematic Universe in the 'Blade' reboot, Mia Goth is poised to bring her unique talent and captivating presence to an even larger audience. She will be able to leave her mark on one of the most popular movie franchises in history. This will serve as both a huge professional milestone and an opportunity for her to do so.
Goth's journey from arthouse films to the MCU is a testament to her dedication, hard work, and undeniable talent. Her future in the film industry looks incredibly promising. This is why we are excited to see what she will bring to the part of "Blade" and the countless intriguing ventures that will undoubtedly come after.