The story of Snoop Dogg murder trial starts in 1993, when Calvin Broadus, nicknamed Snoop, was charged with first-degree murder. It happened when a rival gang member was shot and killed by Snoop's bodyguard, McKinley Lee, or Malik. He fired the shot while in the rapper's car at the time.
Calvin Broadus, a.k.a. Snoop Doggy Dogg, was arrested for murder shortly after becoming the most successful rap music celebrity in the United States. The case also fuelled a broader discussion about whether "gangster rap" caused or just reflected gun violence, drug misuse, sexual violence, street gang fighting, and other social evils.
Behind The Snoop Dogg Murder Trial
On the afternoon of August 25, 1993, Calvin Broadus, better known as Snoop Doggy Dogg, a rising rap sensation, noticed a stir in the street outside his Los Angeles residence. While Broadus was watching, his bodyguard McKinley "Malik" Lee walked outside to investigate. Lee discovered a carload of street gang members arguing with one of Broadus's buddies, Sean Abrams.
As Lee's presence intervened, diffusing the altercation, Broadus noticed a familiar face among the departing occupants. Memories resurfaced of a man who had once approached him with a weapon during a video shoot. Philip Woldemariam, a 20-year-old Ethiopian immigrant, was a gang member.
Jury's Verdict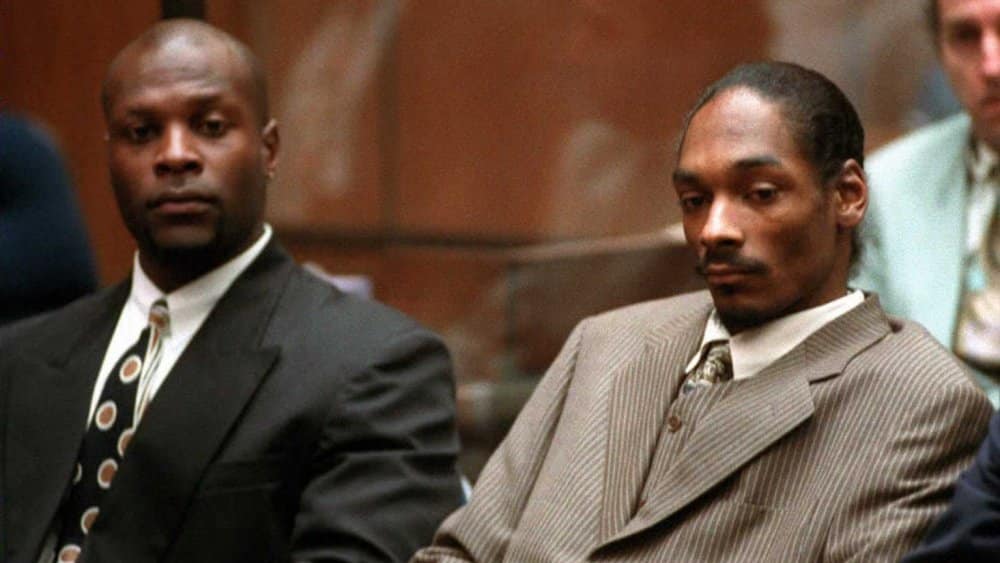 After more than a week of deliberation, the jury acquitted Broadus and Lee of first- and second-degree murder and conspiracy to commit assault in the Snoop Dogg murder trial. They could not agree on charges of voluntary manslaughter and a second allegation of accessory after the fact against Broadus. The jury will resume deliberations on Wednesday, concentrating on whether Broadus and Lee acted in self-defense when they shot Woldemariam.
Later, the jury appeared to accept the defense claim that Broadus and Lee acted in self-defense during the August 25, 1993, confrontation in a Los Angeles park.
Woldemariam, carrying a pistol in his waistband at the time of the incident, was shot in the side and buttocks during a fight with Broadus and Lee, who were in Broadus' black Jeep. Dushaun Joseph, Woldemariam's companion, testified grudgingly that he observed the young gang member pull his shirt as though reaching for his revolver moments before being shot. Three prosecution witnesses testified that they didn't see Woldemariam with a gun and that he was shot as he ran.
Following Snoop Dogg's murder trial conviction, prosecutors, choosing not to comment, dismissed the notion of self-defense presented by Lee. Their argument centered on the implausibility of Lee's claim, as Woldemariam had sustained a back wound. "It's not logical," said Deputy District Attorney Robert Grace during closing arguments of Snoop Dogg's murder trial. About the lyrics of one of the rapper's tracks, "Murder Was the Case," he stated, "Murder is the crime they committed." "The crime they committed was murder."
Nitty Gritties Of Snoop Dogg Murder Trial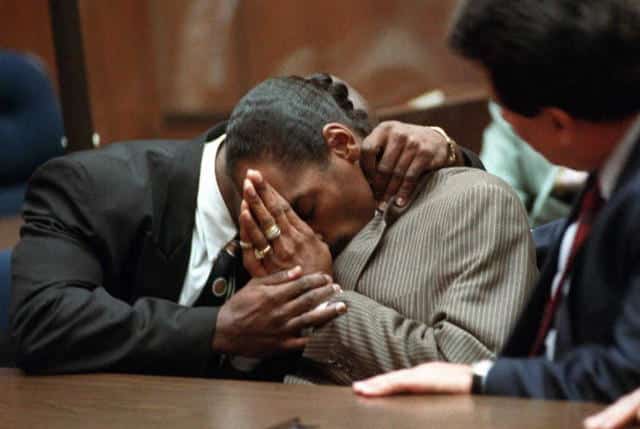 The prosecution's issues were not limited to the lack of proof in the Snoop Dogg murder trial. According to the defense, Lee fired only in self-defense as Woldemariam raced at Broadus' Jeep while grabbing a revolver in his belt. Despite this, no gun was discovered on Woldemariam's body. Two other gang members who observed the incident informed authorities that the dead guy was unarmed when Lee shot him.
By the time the Snoop Dogg murder trial began, they had changed their claims and acknowledged concealing a weapon Woldemariam was carrying. Defense counsel David Kenner grabbed the chance to cast doubt on the damning testimony central to the murder accusations and that Broadus had had no involvement in the prior altercation at his apartment complex.
Kenner quizzed prosecution witness Jason London, who admitted hiding Woldemariam's pistol with fellow gang member Dushaun Joseph. London contested the idea that he and Joseph brought the firearm to portray Woldemariam as a defenseless victim. He also denied any intention of implicating Lee and Broadus. It was by providing false information about the gun's presence during the Snoop Dogg murder trial.
Nonetheless, the defense successfully brought this insinuation to the jury's attention in the Snoop Dogg murder trial. London further confirmed that Woldemariam was known for his crazy conduct. Jason also confirmed that Broadus had no role in the prior incident at his apartment complex.
"Murder Was The Crime" & Snoop Dogg Murder Trial
In an Instagram Live interview with Fatman Scoop in 2021, Snoop said he believed he had solely written about "death all up until" he worked on his second album, Tha Doggfather. "When I first started writing Tha Doggfather, I lost a lot of fans; I lost a lot of homies because they wanted me to keep it gangsta after beating the murder case," he said to Revolt. "They wanted me to glorify and glamorize them, but I was like, somebody's life was lost." My life had been altered. This is a genuine scenario."
Talking about the murder trial and his famous song "Murder Was The Case," he explained, "That's the crazy part about it. He was born on May 20, right? 1994. The murder case was in August 1993. So I wrote 'Murder Was the Case' about some things that had never happened. I didn't have a baby. I didn't have a murder case, but my penmanship was writing shit that was about to happen."