After the success of the first Spider-Verse movie, a sequel was expected. The first movie was released in 2018 and it has been almost 5 years since its release. However, Sony announced a sequel titled, Spider-Man: Across the Spider-Verse in November 2019.
Sony has done a great job when it comes to marketing their latest animated Spiderman movie. They have been revealing bits of information about the movie very subtly. The release date of Spider-Man: Across the Spider-Verse is almost upon us.
So let us run you through everything you need to know about Spider-Man: Across the Spider-Verse. We will be talking about its release date, cast, characters, and potential storyline of the film.
Spider-Man: Across the Spider-Verse Trailer
Nothing hypes a movie up more than its trailer. Across the Spider-Verse is a similar case. Ever since Sony dropped the first teaser, people have been going crazy for this movie (and rightfully so).
So far, there have been 4 trailers for this movie and a teaser. Sony released the teaser for Spider-Man: Across the Spider-Verse back in 2021. The reaction to that trailer was crazy, to say the least. Fans were happy that the final product will be worth the wait.
Swing forward to December 2022, we got our first official full-fledged movie trailer. This trailer showed us what we can expect from the movie's story. It also gave us a good look at the scale of this movie.
The second trailer was released on Apr 4, 2023, while the third one was released quite recently on May 11, 2023.
But what about the fourth trailer? Well, a special trailer of Spider-Man Across the Spider-Verse Trailer was released exclusively for Indian audiences. It revealed the Indian variant of Spider-Man named Pavitr Prabhakar.
All these trailers give us a hint of what we can expect from the movie. One thing is for sure, the creators are going all-in on the concept of Spider-Verse in this movie and they don't plan to stop.
Spider-Man: Across the Spider-Verse Story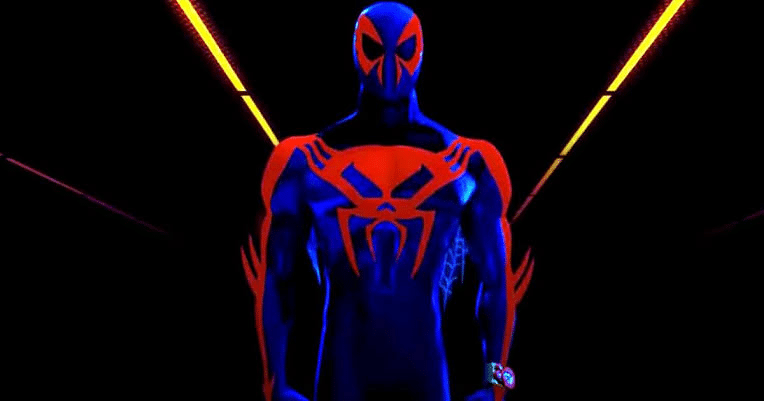 The official synopsis of the movie reads, "After reuniting with Gwen Stacy, Brooklyn's Spider-Man is catapulted across the Multiverse, where he encounters the Spider Society, a team of Spider-People charged with protecting the Multiverse's very existence."
The synopsis further reads, "But when the heroes clash on how to handle a new threat, Miles finds himself pitted against the other Spiders and must set out on his own to save those he loves most."
The story will pick up right after the events of the first movie. We can confirm that Miguel O'Hara, AKA, Spider-Man 2099 will be in an antagonistic role in this movie.
Won't be wrong to call this movie Spider-Verse: Civil War as there appear to be two factions of Spider-Man variants. All in all, it's an interesting concept and will be fun to watch.
As per the trailer and the official reveals, it is safe to say that Spider-Man: Across the Spider-Verse will be an emotional rollercoaster. We will not only see Miles' evolution as Spider-Man but we might also get a glimpse of his personal life.
Release Date
If you are eagerly waiting for the Spider-Verse sequel then don't worry. The release date is right around the corner. Spider-Man: Across the Spider-Verse will be released in theaters all around the world on June 2, 2023.
Keep in mind, the movie will be first released in theaters. So if you're not a fan of theaters then you might have to wait a couple of more months till Sony releases the movie on a streaming service.
However, the movie is set to be released a couple of weeks from now so make sure to clear up your schedules and swing your way into the theaters on June 2.
Cast & Characters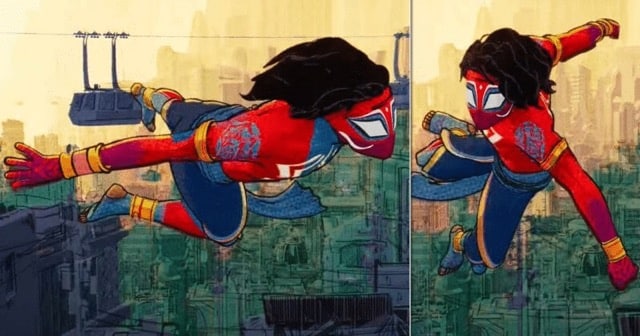 Spider-Man: Across the Spider-Verse is a big movie. Writers and producers, Phil Lord and Christopher Mille have revealed that the movie will feature around 240 characters in total. Obviously, most of these characters will just appear in the background.
However, the movie still has a huge cast of active characters. The list of returning characters and actors includes:
Shameik Moore (Miles Morales)
Hailee Steinfeld (Gwen Stacy)
Jake Johnson (Peter B. Parker)
Oscar Isaac (Miguel O'Hara aka Spider-Man 2099)
Brian Tyree Henry (Jefferson Davis)
Jorma Taccone (The Vulture)
Luna Lauren Vélez (Rio Morales)
Meanwhile, there have been some new additions to the cast as well. These additions include:
Andy Samberg (Ben Reily aka Scarlet Spider)
Jason Schwartzman (Jonathan Ohnn aka The Spot)
Issa Rae (Jessica Drew aka Spider-Woman)
Daniel Kaluuya (Hobart "Hobie" Brown aka Spider-Punk)
Greta Lee (Lyla, Miguel's AI assistant)
Shea Whigham (George Stacy)
Karan Soni (Pavitr Prabhakar)
Keep in mind, these are just the confirmed cast and crew. The movie will certainly be full of cameos and easter eggs. So keep an eye out for your favorite version of Spider-Man.
Across The Spider-Verse Part 2
If you didn't know, Spider-Man: Across the Spider-Verse is supposed to be a 2-part film. The first part will be released in June while part 2 is set to be released in 2024.
The second part of this movie will be titled Spider-Man: Beyond the Spider-Verse. While we don't know much about that movie, it is safe to assume that it might be taking things at a multiversal scale.
Moreover, splitting this story into two parts is a brilliant move. Having all these characters can be quite difficult. To avoid rushing the story or cramming too much information, it's better to split the movie into two parts.
We've seen this in many comic book animated movies such as The Dark Knight Returns, etc.
Conclusion
So we have covered everything you need to know before the release of Spider-Man: Across the Spider-Verse. After many years, Miles Morales and the crew are back on the big screen.
Every fan is completely pumped about this movie and why wouldn't they be? After all, It's our friendly neighborhood Spider-Man.