Taylor Swift, the pop superstar known all over the globe has a piece of big surprise for her fans in the form of a new album.
Taylor Swift has now announced that her newest album to be re-recorded is Speak Now, having laid a trail of footprints in her previous music videos anticipating the forthcoming release.
Trail of the new album
Swifties have known for a long time that "Speak Now" would be the next Taylor Version to be published. Throughout the promotion for her 2022 album Midnights, the singer teased its arrival in not-so-subtle ways.
At the very end of her "Bejeweled" music video, she can be seen wearing "S" and "N". She also clicks the third-floor button in an elevator, an homage to Speak Now being her third album.
Why Taylor Swift Choose To Rerecord "Speak Now" 
On May 5, the "Lavender Haze" singer revealed the long-awaited news that Swifties had been waiting for the release date for her new album "Speak Now (Taylor's Version)." Swift made the revelation during a stop on her Eras Tour in her hometown of Nashville, Tennessee. A bridge over the Cumberland River was lighted up with purple lights in celebration of the singer not long after the Grammy winner unveiled the album's new cover and release date.
The "Enchanted" singer followed up with the news on her social media platforms. Also, she took a snapshot of the album art and a statement to fans that read:
"I always looked at this album as my album, and the lump in my throat expands to a quivering voice as I say this. Thanks to you, dear reader, it finally will be. I consider this music to be, along with your faith in me, the best thing that's ever been mine."
Speak Now is the new album in Taylor Swift's catalog when we finally met the real Taylor Swift. The singer's famous (but frequently ignored) third album was her first attempt in which she wrote all of the songs herself.
The album gave birth to searing, evocative, and astonishingly intimate treasures such as "Dear John," "Last Kiss," "Mean," and others. Swift has announced that the unvarnished, diaristic, and nostalgic record will finally see the light of day. The project is the next release in her continuing effort to rerecord her discography.
Release Date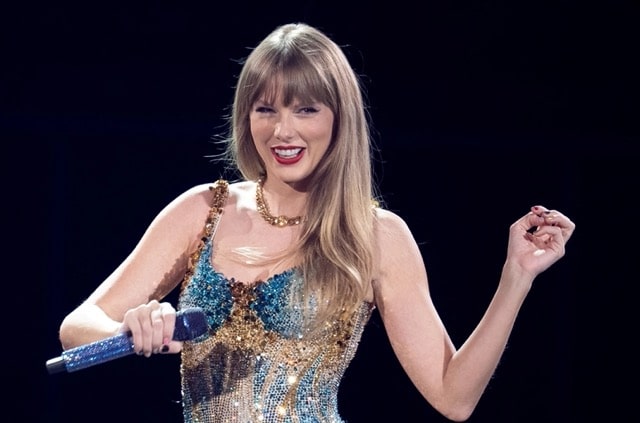 Taylor Swift's new album "Speak Now (Taylor's Version)"  will be released on July 7. As has been custom, the project will include six additional tracks plucked 'From the Vault'. There will be a total of 22 tracks. 'If This Was A Movie' is probably not featured on Speak Now (Taylor's Version).
Although 'If This Was A Movie' was included in the original Speak Now deluxe edition, Swift already published 'If This Was A Movie (Taylor's Version)' as part of Fearless (Taylor's Version). Therefore, we expect it to be absent from the new project.
Taylor Swift's new album "Speak Now (Taylor's Version)" follows in the footsteps of Red (Taylor's Version) and Fearless (Taylor's Version), as the 'Lover' hitmaker works her way through re-releasing each of her albums. Also, it follows the sale of her previous label's back catalog to a private equity firm, Shamrock Holdings, in 2020.
Swift is re-recording the six Big Machine Records albums so that she may possess the master. This will allow her to utilize the music as she sees fit. It is better than being at the mercy of her former company on problems like advertising rights.
Key Attraction of "Speak Now" Remastered
Speak Now (Taylor's Version) will undoubtedly include all of the original tracks that were on the adored 2010 album. These tracks include "Mine," "Mean," "Back to December," and "Better Than Revenge." The album's official tracklist has not yet been released.
Both 'Sparks Fly' and 'Ours' charted at No. 1 on Billboard's Hot Country Songs chart. 'Mine' and 'Back to December' charted in the Top Ten on the coveted US Billboard Hot 100. The album was also nominated for a Grammy for Best Country Album. It broke the record for the most sales by a single female country singer.
Taylor Swift's Personal Opinion About Her New Album
"The songs that came from this time in my life were marked by their brutal honesty, unfiltered diaristic confessions, and wild wistfulness. I love this album because it tells a tale of growing up, flailing, flying and crashing … and living to speak about it."
Taylor Swift wrote on her Instagram about the new album. She also added about her new album –
"With six extra songs I've sprung loose from the vault, I absolutely cannot wait to celebrate Speak Now (Taylor's Version) with you on July 7th. Pre-order now at TaylorSwift.com."
Check also: