Studio Madhouse has announced the beloved anime Hunter x Hunter's new season. This news has rejoiced the fans of this shonen anime. They are excited to learn all the details about Hunter x Hunter's new season.
The anime adaptation of Hunter x Hunter (sometimes written as HxH) first aired in 1999 but was canceled just after two seasons. However, Studio Madhouse rebooted the show in 2011 and met with a lot of positive reception. The show went on until 2014 with a total of 6 seasons.
Finally, after 8 years, Studio Madhouse has announced a new season of Hunter x Hunter. This will be the 7th season of this show. So today, we will tell you everything you need to know about Hunter x Hunter's new season.
But before we jump into the leaks and announcements regarding Hunter x Hunter's 7th season, let us give you an overview of the show to refresh your memory.
Series Overview
Hunter x Hunter is a shonen anime that was adapted from a manga of the same name. Yoshihiro Togashi created the manga. The manga was released on March 16 1998, and is still being published.
As we've mentioned, there have been two iterations of Hunter x Hunter anime. One aired in 1999, while the other aired in 2011. We are discussing the 2011 anime adaptation of Hunter x Hunter.
Hunter x Hunter has a total of 148 episodes so far, which are divided into six seasons. The first episode aired on October 2, 2011, while the last aired on September 24, 2014.
Now, let's talk about the plot of this popular anime series.
---
Plot
Gon Freecss is an eight-year-old boy who lives on Whale Island. He learns from "Hunter" Kite that his father, whom he assumed was dead, is still alive someplace as a top "Hunter," risking his life to seek undiscovered artifacts such as buried jewels, curiosa, unusual lifeforms, and so on.
Gon leaves the island to become a trained Hunter. He must pass the Hunter Examination to become a Hunter, where he meets and befriends three other applicants: Kurapika, Leorio, and Killua. Can Gon conquer the Hunter Examination and become "the Best Hunter in the World" to see his father?
---
HxH New Season & Teasers
HunterxHunter's new season hasn't been officially confirmed so far by Studio Madhouse. However, there's still hope as a new chapter for HxH seems to be in development by the creator.
On May 24, 2022, an unverified Twitter user called @Un4v5s8bgsVk9Xp shared an image of a paper corner with the number 6 inscribed in ink.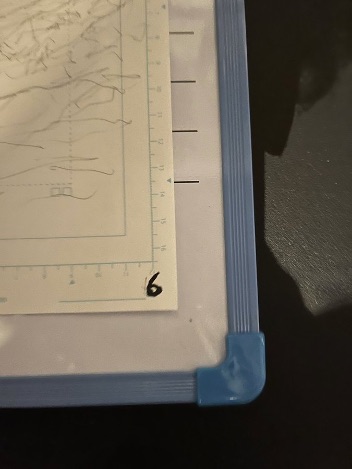 This image's caption (roughly translated to English) says, "4 more episodes for the time being." The unverified account has 659.8k followers and states in its bio that the page is authentic.
This account has been linked to Yoshihiro Togashi, the creator of HxH. However, people were skeptical about the actual verification of this tweet. Social Media was divided on the tweet's authenticity. However, the tweet was quickly retweeted by Yusuke Murata (a Japanese artist well recognized for his work on One-Punch Man). This strengthened the tweet's authenticity.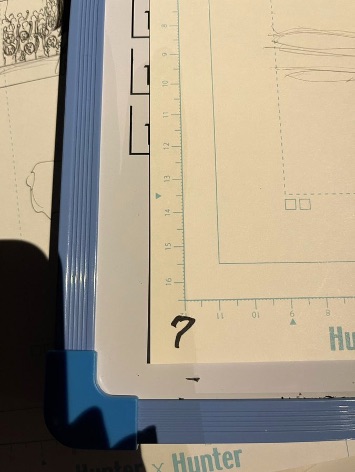 Further similar images were also posted, acting as teasers. This lasted until June 6, 2022, when Togashi captioned a post, "For the time being, 3 more episodes." The article featured a comprehensive drawing of various well-known Hunter x Hunter characters.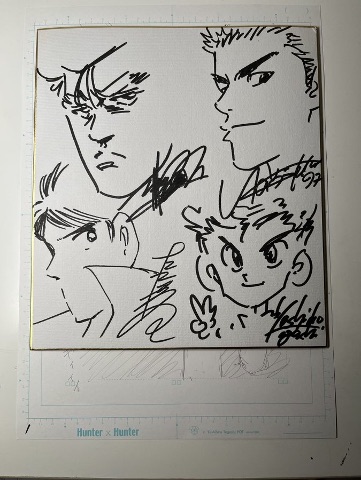 Moreover, the news was eventually confirmed by Yusuke Murata. He tweeted in Japanese, which translates to "It was with the person himself." All these posts paved the way for an official announcement on Hunter x Hunter's new Season.
More Teasers
Then on June 14, 2022, Togashi posted page number two with the caption, "For the time being, two more episodes. Nuts. When I was yearning for a postcard maker."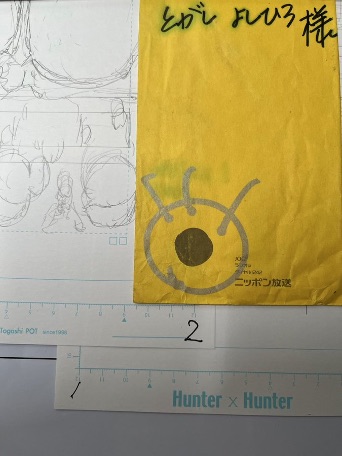 His most recent post, which gives us a hint at the next season's progress, reads, "For the time being, one more episode. Start drawing on the premise of coloring without coloring the guy who died." This tweet was followed by a drawing of a famous HxH character named Killua.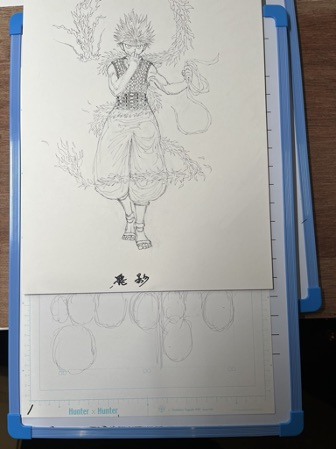 All these teasers and images lead to the confirmation of more Hunter x Hunter manga. Not only that, but Togashi is making consistent, rapid progress with it. If he continues with this pace, we can see a new HxH manga at the end of this year or at the start of next year.
Even though this is in no way a confirmation of Hunter x Hunter's new season, it is still good news for fans as they'll get more content.
Let's talk about the possibilities of Hunter x Hunter's new season.
---
Is There Going To Be HxH Season 7
When HxH aired season 6's finale, it was intended to be a conclusion to the overall storyline. Episode 148 of HxH was the conclusion of the 13th Hunter Chairman Election arc. So basically, the last episode covered chapter 339 of the manga.
In March, VIZ revealed the new cover for the 'Hunter X Hunter: The Complete Series' blu-ray box set, which was released on June 21st.
This tweet's caption reads, "Cover reveal! Gon dreams of following in his father's footsteps to become a Hunter. Throughout his journey, Gon overcomes many obstacles while making new friends along the way! Hunter X Hunter: The Complete Series releases June 21st!"
The title of this Blu-ray set worried fans since it says, "The Complete Series." However, it can't be the complete series since the story is still ongoing in Manga. So, the anime simply can't conclude till the manga does.
There have been 40 more chapters since the last episode of Hunter x Hunter. These chapters range from Chapter 340-380, with more chapters being in the process, as we've covered earlier.
So, it is obvious that HxH's story didn't end after season 6's finale, and neither was the show canceled. It means that there's a lot of space for new content. However, this raises a very important question.
---
Why Have There Been No New Hunter x Hunter Episodes
Even though there have been many chapters after the final episode, there is still not enough content for Studio Madhouse to renew the show just yet. This is barely enough material for 2 seasons, and the story really wouldn't conclude after that point.
Moreover, Togashi spoke candidly about the manga in an interview with Weekly Shonen Jump in May 2018. Togashi stated during the interview, "I need to finish writing 'Hunter x Hunter.' It has come to the point where either the story concludes first, or I die before that happens. But I do intend to finish it."
So, it is evident that Togashi is planning to conclude the series very soon. If the Manga concludes, it will give Madhouse enough content for multiple seasons of Hunter x Hunter.
There are some other corporate reasons behind the lack of Hunter x Hunter's New Season, but the biggest one is simply not having enough content to adapt.
---
Is There Going To Be A Hunter x Hunter New Season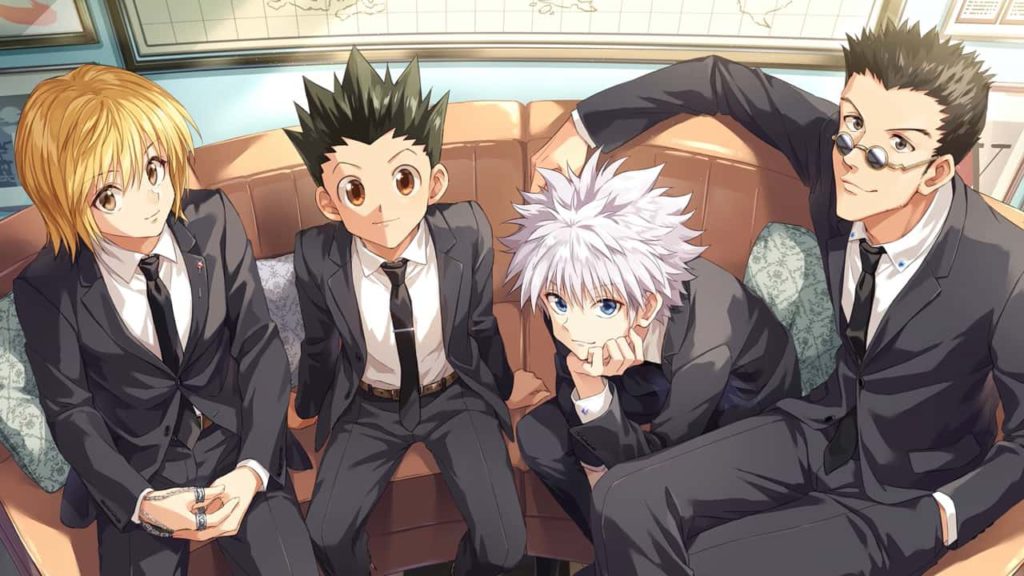 A Hunter x Hunter New Season is not completely out of the question. However, there might be some waiting involved. Since Togashi is planning to finish the story, it might take him some time to release more chapters. There's no doubt he is working hard on the next manga, but good things take time.
So, a simple answer is probably. Studio Madhouse will likely revive Hunter x Hunter for a new season.
---
When Can We Expect A Hunter x Hunter New Season
We cannot be certain about the release date of Hunter x Hunter's new season. However, we can make an estimation.
Once Togashi starts publishing the latest manga chapters, Studio Madhouse will pay attention to a HxH revival. They can start with the remaining manga chapters and create two seasons. However, you'll still have to wait a lot before this becomes a reality.
As per my assessment, Hunter x Hunter's New Season will probably air in 2024. Take my assessment with a grain of salt, though, because it is just my opinion. You'll have to wait for Studio Madhouse's confirmation for an official release date.
---
Hunter x Hunter's New Season Plot
The Dark Continent Expedition arc, which picks off where the anime ended, would be the next arc for Madhouse to adapt. However, due to the short length of this arc, Studio Madhouse may also include the Succession Contest arc in season 7.
Madhouse has always allocated one season to each arc in the manga. A shorter story arc would simply result in a shorter season. Season 2 saw the adaptation of the Heavens Area arc, which lasted 12 episodes. So, it'll be beneficial for Madhouse to start off with a smaller season since the content is quite limited.
In the manga, the Dark Continent arc lasts just 8 chapters, from chapter #340 to chapter #348. Because the Succession Contest arc is still ongoing, it is uncertain how long it will last. However, it is already more extensive than the Dark Continent arc.
---
Is Hunter x Hunter Worth Watching & Where To Watch It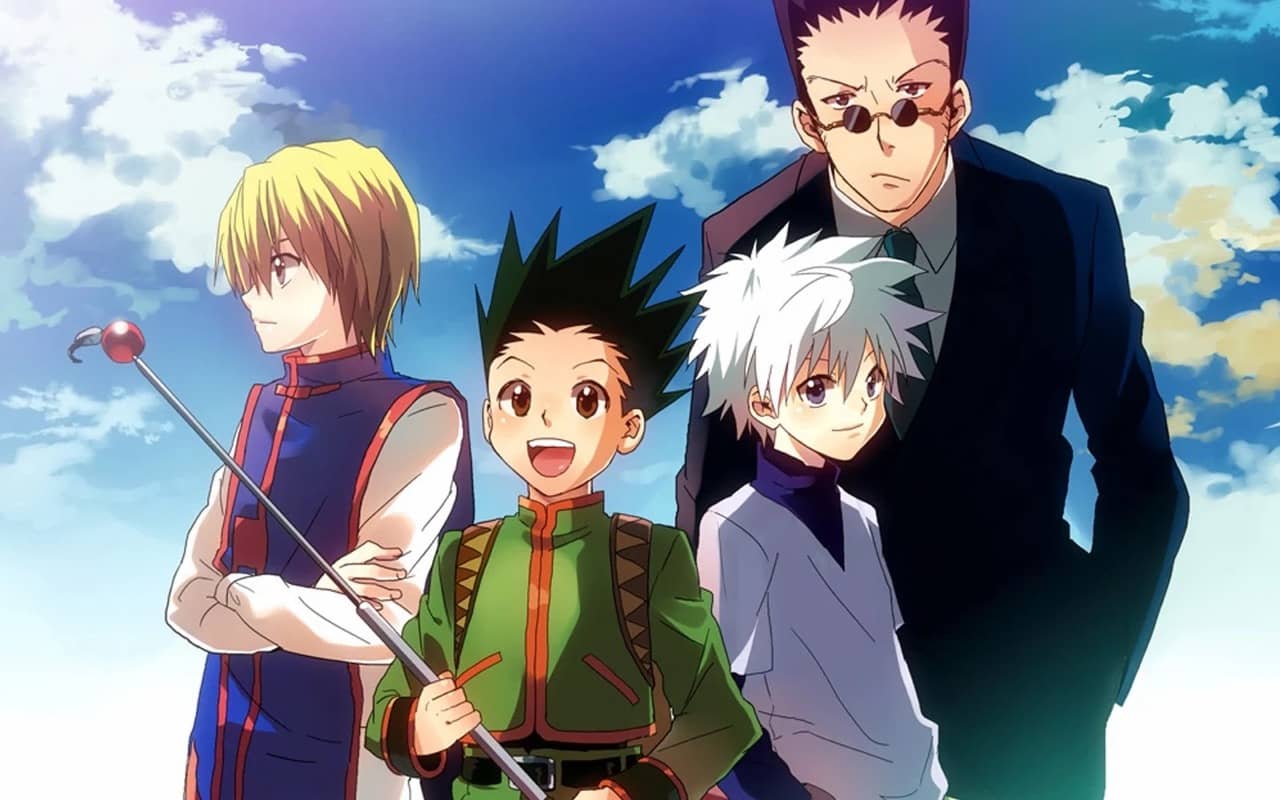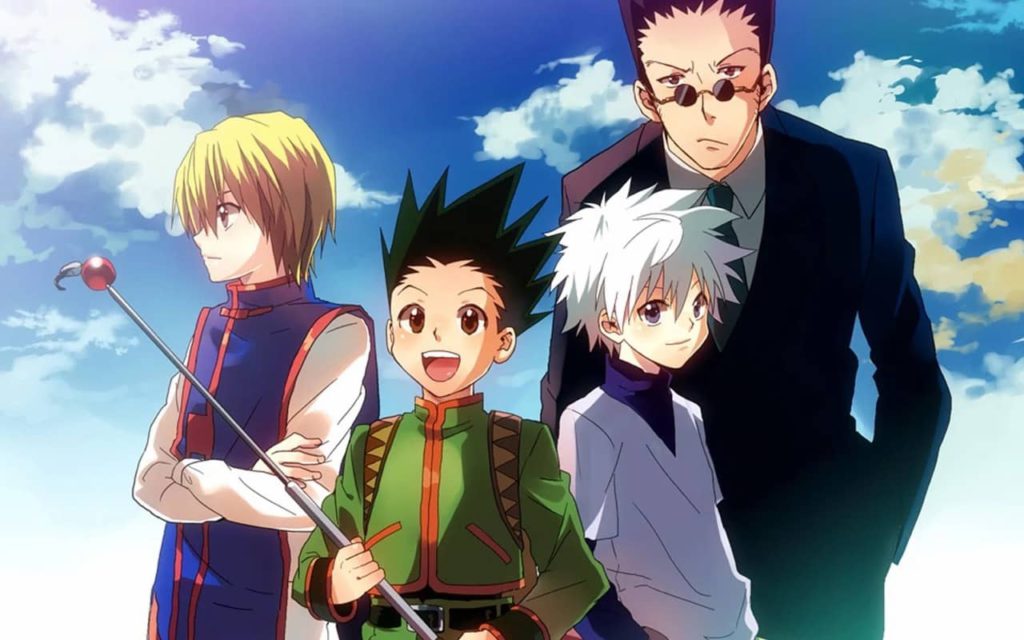 Hunter x Hunter is an amazing shonen anime. It has a lot of emotional depth, and the storyline is quite interesting. Moreover, the series features a diverse cast of simply loveable characters.
HxH also features a lot of fast-paced action. Overall, it is a fully entertaining anime with a huge fanbase. Plus, it has enough episodes for you and possibly more upcoming episodes. The plot may appear silly at first, but as the storyline progresses, the grim aspect of the story becomes clear.
I would highly recommend you watch this show. All the 148 episodes are currently available on Netflix. Moreover, you can also enjoy these episodes on Crunchyroll. There is no confirmation whether the new season will also be released on Netflix or not, but you can still enjoy the complete series on Netflix.
---
Conclusion
We have included all the possible hints and assumptions about Hunter x Hunter's new season. Many sources claim that a new season of Hunter x Hunter will soon be released (not too soon, though).
So, we hope we have answered all your questions regarding Hunter x Hunter's new season.
Check also:
What Order To Watch Naruto [Complete Watch Guide 2022]