Squid Game is a Korean thriller show which was recently released on Netflix. It received critical acclaim all around the world and is currently trending on Netflix worldwide. The show became immensely famous due to its unique concept and unpredictable plot.
The show has a very addicting storyline that is shrouded in mystery. It has been labeled as one of the best shows of 2021.
Squid Game had a very multi-layered story that concluded on a sort of a cliffhanger. However, many people were left confused by the show's ending. So today, I'll be explaining the ending of Squid Games.
But first, let's do a little recap of the show.
Plot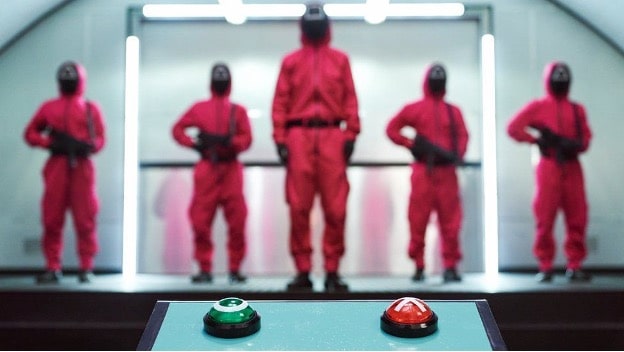 The show revolves around Gi-hun, a poor single father who is trying hard to earn some money for his daughter and his sick mother. He gets pulled inside a deadly game, organized by mysterious masked men. The game requires them to complete a set of children's games. The winner will receive a prize of 45.6 billion Won.
However, there is a twist. The players who get eliminated will be killed on the spot. Now, Gi-hun alongside his other partners has to navigate through these games and win the ultimate prize.
Now let's discuss the ending of the show. The following section will contain spoilers so continue at your own risk if you have not seen the show yet.
Ending Explained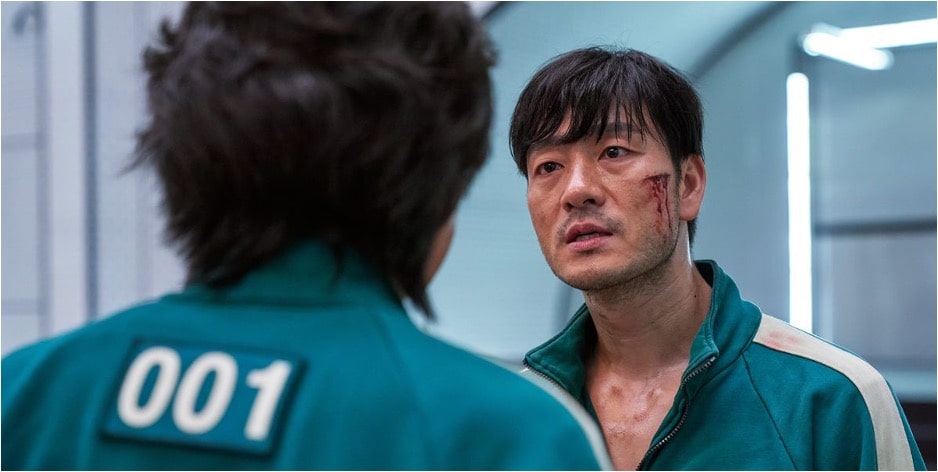 The last episode of the show is titled, "One Lucky Day". It shows the fate of Gi-hun and Sang-woo. They finally face to face with each other for one last time. They are ordered to play the game called Squid Game. It is dubbed as "the most violent children's game".
The whole final battle between the two is very intense but Gi-hun overpowers Sang-woo and is about to kill him. Instead, he offers to take a vote to end the game so they can both go home alive, but Sang-woo commits suicide. As a result, Gi-hun becomes the winner and receives the promised prize money.
Even though, the prize money is enough for him to spend the rest of his life with ease. He does not use it and abandons it in his bank account after finding that his mother died in his absence. He struggles to come to terms with how he earned this money.
The Mastermind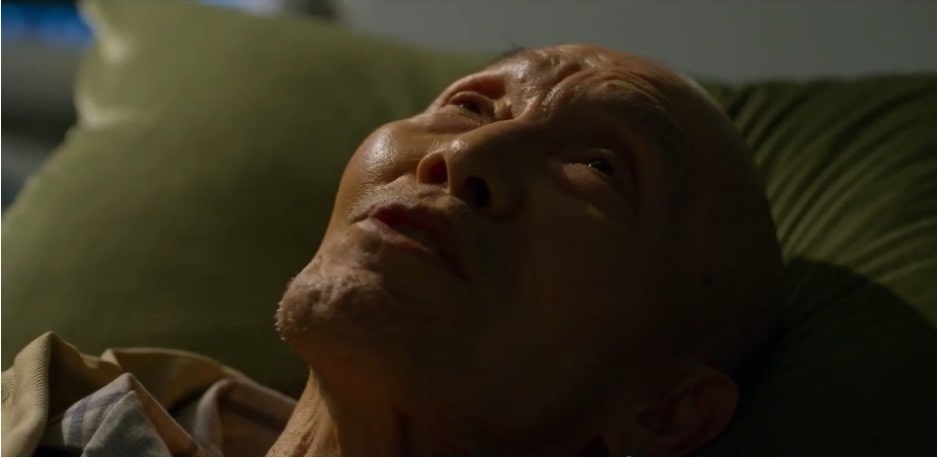 After a few months, he receives a business card that says that his "Gganbu" wants to meet him. He goes to the location described on the card and meets the mastermind behind the whole operation. It is none other than Oh Il-nam, the old man who played alongside them. He is on his deathbed.
This revelation shocks him and he gets infuriated and questions his humanity. Gi-hun asks the old man why he started the game.
He reveals that the game was meant to entertain the wealthy who have no joy left in their life. In addition, it was also a chance for him to relive some of his childhood games before his death as he actually has a brain tumor.
A New Beginning
After his encounter with Oh Il-nam, Gi-hun decides to fulfill all the promises he made. He gets a new haircut and hair color. He dyed his hair red (probably because it was used by the guards in the game).
Gi-hun uses his money to help Sae-byeok's brother alongside Sang-woo's mother. He puts Sae-Byeok's brother (named Cheol) under the care of Sang-woo's mother.
Lastly, he is seen at the airport, wearing a really nice suit while calling his daughter. This indicates that he is getting on a plane to go meet his daughter. However, he notices the same guy who invited him to the game.
He is playing the slapping game with another possible candidate. He eventually gives him the invitation card. Gi-hun quickly runs towards that guy and snatches the card from that guy to warn him of the dangers of Squid Game.
…perhaps not

Gi-hun calls the number on the card and asks them about the game. The receiver (presumably Front Man) tells him not to waste his time and get on the plane. This indicates that they've been keeping an eye on him since they knew where he was.
However, Gi-hun tells them that he will put an end to their inhumane game and threatens to expose whoever is behind it. In the final scenes, he is shown walking away from his plane, hinting that he is most likely going to participate again.
A Second Season?
This whole scene sets up the second season probably. The show became insanely successful which increases the possibility of it getting a second season.
The show's creator, Hwang Dong-hyuk has also recently shown interest in making a second season. He initially deemed it unlikely to create another season but thanks to the show's success he appears to have a change of heart.
As the writer has stated that he'd like to explore "the issue with police officers" in the second season of Squid Games. This could mean that we might get to see a background story of Front Man and his brother (who was a police detective).
However, as per reports, we are not going to see a second season very soon. So be patient guys.
Conclusion
Squid Game is a one-of-a-kind show. Not many shows manage to leave their mark on a global level. Even though the show is not in English, it managed to catch the attention of a worldwide audience which is fascinating.
As Bong Joon-Ho (Director of Parasite) once said, "Once you overcome the one-inch-tall barrier of subtitles, you will be introduced to so many more amazing films." Shows like Squid Game prove this statement true.
In conclusion, fans are very excited to see a second season for this show. But it might take some time because reportedly, it took six months for the writer to write just the first two episodes. But since the show became very popular, the creative team will hire new people which will definitely speed up the overall process.