Money Heist (La casa de Papel in Spanish) is a crime/thriller show that was first released in 2017. We saw it release the fourth season last year which was insanely popular among fans and left them on a cliffhanger as usual.
We have already reviewed the show, you can check it out here: Money Heist Review – Calibbr
So, in short, after the fourth season of this amazing series fans are eagerly waiting for the next season.
Netflix recently announced the next season on their social media as well as Youtube. Netflix has also announced that season 5 of Money Heist will be the last and it will conclude the story.
Ever since the announcements, fans are curious to know how the story will end. What will be the fate of their favorite characters?
If you are one of those people then you are at the right place. In this article, you will get all the information you need on Money Heist season 5.
Before we continue: there may be some spoilers in this article from the previous seasons of the shows so proceed with caution.
Money Heist [Part 5] Trailer
Release Date
The showrunners and Netflix have decided to split the ending into two parts. They are being named Volume 1 and Volume 2.
Volume 1 is set to premiere on September 3rd, 2021 meanwhile the second volume is set to be released on December 3rd, 2021 on Netflix.
The creator of the show Álex Pina has explained why he decided to split the 10 episode season into two parts. He explained that the first volume will feature the actual series finale meanwhile volume 2 will focus on the emotional side of all the characters.
Returning Actors and New Cast Members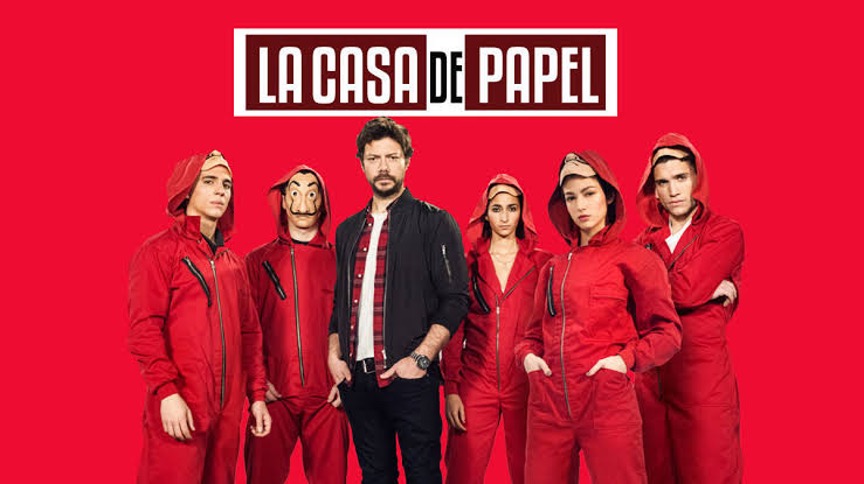 Úrsula Corberó (Tokyo), Álvaro Morte (The Professor) , Itziar Ituño (Lisbon), Miguel Herrán (Río), Jaime Lorente (Denver), Esther Acebo (Stockholm), Enrique Arce (Arturo), Darko Peric (Helsinki), Hovik Keuchkerian (Bogotá), Luka Peros (Marseille), Belén Cuesta (Manila), Fernando Cayo (Coronel Tamayo), Rodrigo de la Serna (Palermo), Najwa Nimri (Inspector Sierra), José Manuel Poga (Gandía), and Pedro Alonso (Berlín) are all the actors who are confirmed for season 5.
However, it is unknown whether we will see Nairobi (Alba Flores) again in this upcoming season after her death scene in the prior season. There might be a few scenes of her but we will have to wait for the season to find out.
Along with the old cast members, Miguel Ángel Silvestre and Patrick Criado have been confirmed as new additions to the show.
How will it all end?
Along with the trailer of season 5, Netflix has also released an official plot synopsis of Money Heist season 5. It is as follows:
"The gang has been shut in the Bank of Spain for over 100 hours. They have managed to rescue Lisbon, but their darkest moment is upon them after losing one of their own.
The Professor has been captured by Sierra and, for the first time, doesn't have an escape plan. Just when it seems like nothing else could go wrong, an enemy comes on the scene that is much more powerful than any they've faced: the army.
The end of the greatest heist in history is approaching, and what began as a robbery will turn into a war."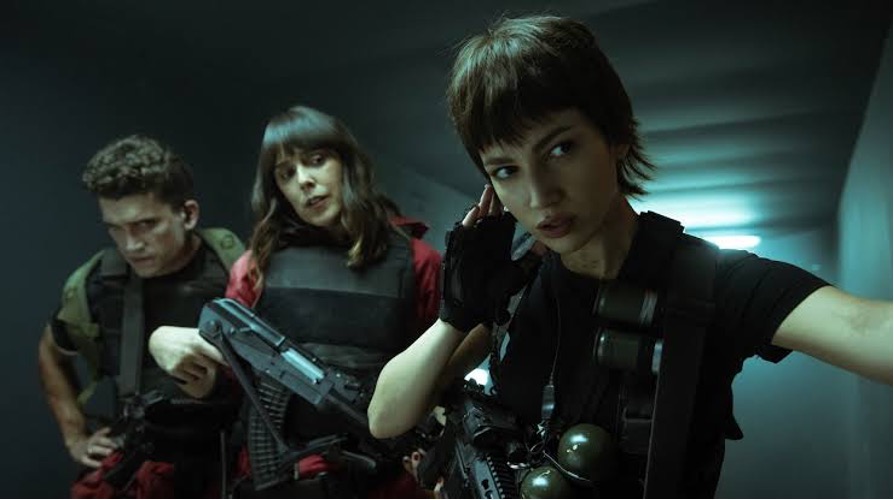 As per the synopsis revealed by Netflix, it is safe to say the show will go out with a bang.
The fans have many theories about the show's ending but it is highly possible that Alex Pina will defy all expectations. He gave a statement that reads, "The romantic and feel-good idea of a robbery without victims, of a struggle for freedom and resistance but without hurting anyone, smashes into the wall of reality in this last season. From now on, the characters will have to fight for their lives."
We will probably see some deaths of our favorite characters. According to some fan theories, Tokyo will be the one who will die in the finale. Some theories suggest that The Professor might be the one to hit the grave in this season.
But all of these are just speculations, there is no truth to them as of yet. We will have to wait till the season drops on Netflix to get our answers.
Conclusion
Things seem to be heading in the right direction for Money Heist and fans are hoping that they receive a satisfying conclusion to their favorite show. We know that the final season of Money Heist will not disappoint us. It will end things on a sweeter note.
The creator of the show has made a lot of promises about the show's ending. Similarly, the show's cast members have also hyped up the show's ending.
We only have to wait a few months to witness the epic conclusion of Money Heist.