Since the release of 2021's Halloween Kills, horror fans have wondered if there will be another Halloween movie. If you haven't been able to keep up with recent developments, then let us tell you that there will be another Halloween movie.
Halloween Ends is the sequel to 2021's Halloween Kills, and the film has excited many fans around the globe. As Halloween grows closer, we all should get in the right mode by watching our favorite horror movies. So, make sure you check out our list of horror movies to watch on Halloween.
Today, we'll be focusing on the next Halloween movie. So, in this article, we will tell you everything you need to know about Halloween Ends and figure out if there will be another Halloween movie after Halloween Ends.
Halloween Ends Announcement
Before Halloween was released in 2018, McBride said that he and Green had planned to propose two films that would be made back-to-back. However, they opted against it and waited to see how the audience would receive the first movie.
After the success of the first film, Green announced that there will be another Halloween movie. In June 2019, he announced Halloween Kills and Halloween Ends. Green then shot both movies together.
Halloween Ends Trailer
Since the studio announced there would be another Halloween Movie, fans eagerly awaited the trailer. So, the studio released the first Halloween Ends trailer back in July 2022. This trailer gave us our first look at the movie.
Furthermore, the trailer showed us a glimpse of the highly anticipated fight between Strode and Michael Myers. This trailer also confirmed the release date for Halloween Ends.
A second trailer was released in September, giving the audiences more insight into the next Halloween movie. The trailer ends with Strode unmasking Michael Myers. This trailer was titled "Final Trailer," which means this is the last promotional video we will get for the movie before its release.
Halloween Ends Release Date
Halloween Kills was released on October 15, 2021, and the upcoming sequel is being released exactly one year later. The movie is set to release in cinemas on October 14, 2022. People have already booked their tickets, and the cinema will be jam-packed on the film's release.
However, if you're not a fan of theaters and want the full horror experience, don't worry. Halloween Ends will be released on Peacock on the same day as its theatrical release. For those who don't know, Peacock is a streaming service owned by NBC.
You have multiple ways to watch Halloween Ends. It is up to you whether you want to watch it in theaters or at home.
Halloween Ends Storyline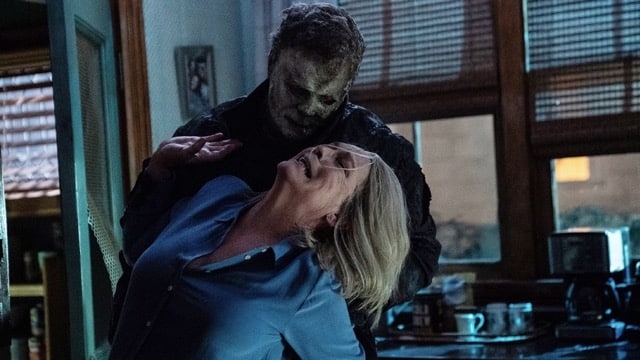 This section might contain some spoilers for Halloween Kills, so proceed cautiously. The creators released the official synopsis of Halloween Ends on the official Halloween website.
According to the synopsis, the next Halloween movie is set four years after the events of Halloween Kills.
Laurie is finishing her memoir while living with her granddaughter Allyson. Michael Myers has not been seen for four years. Laurie has decided to break free from her anxiety and anger and embrace life after letting the ghost of Michael control and shape her reality for decades.
However, when Corey Cunningham is accused of murdering a kid he was babysitting, it sets off a chain reaction of violence and fear that will push Laurie to confront the evil she can't stop.
The official synopsis describes the film as "a final confrontation unlike any captured on-screen before." It is safe to say that there will be a lot of emotional moments in the film. There might also be some callbacks to the previous movies, which have been neglected after the 2018 soft reboot.
Halloween End's most interesting detail is that the film will also incorporate real-life events like Covid-19.
However, the plot synopsis raises a very big question. Will there be another Halloween movie after Halloween Ends? Stick till the end to find out.
Cast & Crew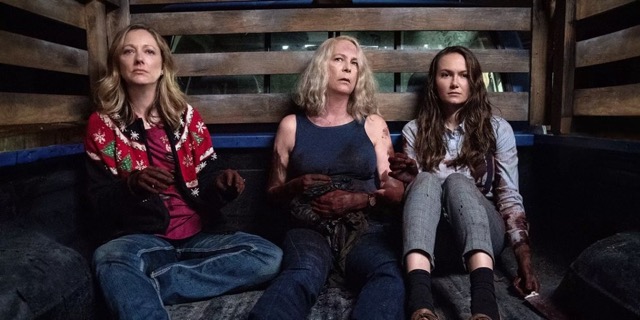 Some of the original cast is back, including Jamie Lee Curtis. She will reprise her iconic role as Laurie Strode. Andi Matichak will return as Allyson. Will Patton will reprise his role as Deputy Frank Hawkins. Nick Castle and James Jude Courtney will play Michael Myers. Michael O'Leary will also be reprising his role as Dr. Mathis.
However, the characters who have been murdered in the previous movies, including Judy Greer's Karen, Anthony Michael Hall's Tommy Doyle, Dylan Arnold's Cameron, and Robert Longstreet's Lonnie, won't be returning. Corey Cunningham is the new addition to the cast. He will play a young guy accused of killing the child he was babysitting.
David Gordon Green will direct Halloween Ends. He has also directed the previous two movies. John Carpenter is serving as the executive producer on Halloween Ends.
Will There Be Another Halloween Movie?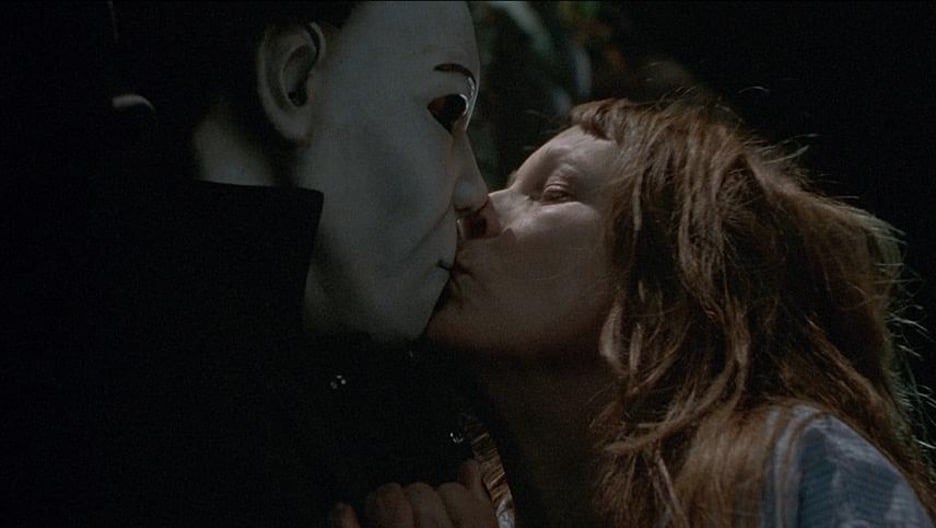 Ever since fans received the confirmation and trailers for Halloween Ends, they've been wondering if there will be another Halloween movie or not.
The Halloween franchise has been going on for over 30 years now. The series has received multiple reboots or spin-offs, which kept the franchise going. However, the nature of Halloween Ends has provoked a question among fans. They're confused about if there will be another Halloween movie after Halloween Ends.
Producer's Interview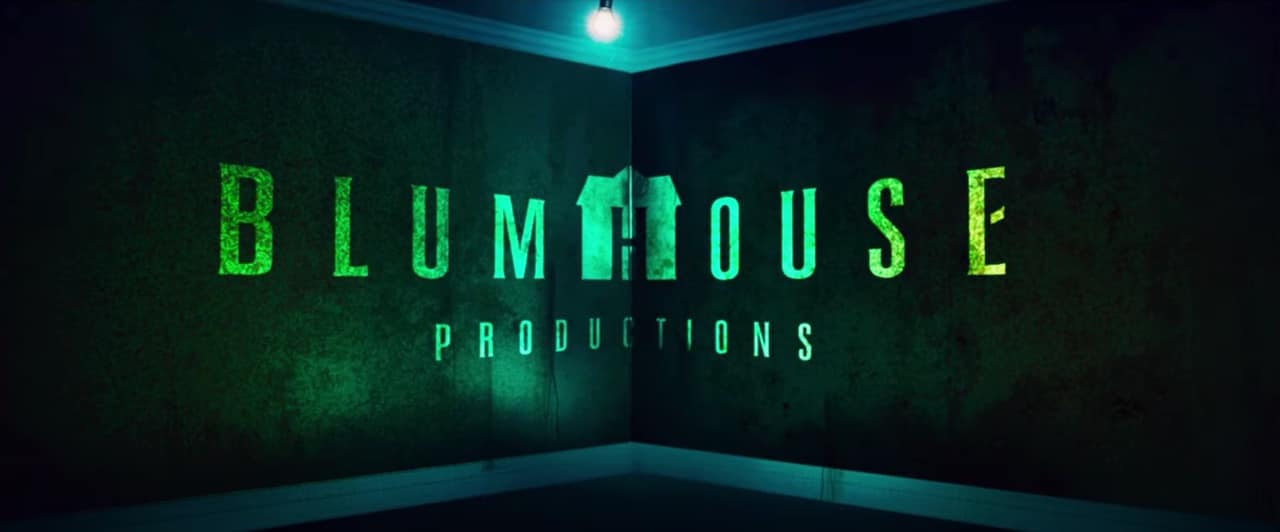 Jason Blum, the producer of the recent Halloween movies, answered this question in an interview. While talking to ScreenRant, Jason said, "I didn't say it's gonna be the last Halloween movie. It's our last Halloween movie. We have no more rights to make any more Halloween, so it goes back to Malek [Akkad]. And what he does, only he knows, but we are done."
Jason is referring to his deal with Blumhouse Productions. They had decided to create a trilogy of Halloween movies that would pick up the story from the 1978 version and neglect all the other sequels.
Director's Interview
David Gordon Green also has answered whether there will be another Halloween movie or not. Green has stated that he has no intentions to make a fourth film after Halloween Ends, but he is certain that someone else will take over after him. In an interview, he said, "I'm sure the mythology takes over, and Michael and Laurie will emerge in some new capacity with some new filmmaker, storyteller behind them. But for me, I'll be done. I hope they'll take a little time off before they resuscitate it. But that's just my ego."
So, will there be another Halloween movie? The answer is that it might be possible down the line. However, that film will be completely different from this version of Halloween. Halloween Ends will put an end to the Laurie Strode saga.
The Halloween sage can continue forward with a new reboot or retelling. We have seen similar projects in the past, such as Halloween H20: 20 Years Later and Halloween: Resurrection. We will have to wait a long time because once a studio concludes a big project like this, it can take some time for them to revive the franchise.
So, in 5 or 10 years, there might be another Halloween movie, but for now, Halloween Ends is the conclusion to Michael Myers' reign of terror.
Conclusion
We hope that we have answered all your questions regarding the next Halloween movie and the fate of the Halloween franchise. The simple answer to the future of the Halloween franchise is that there will be another Halloween movie. We can't say when but possibly not for a long time.
All in all, we can't wait to watch Halloween Ends to witness the epic climax between Laurie Strode and Michael Myers.
Check also: