Michael Myers is one of the most prominent and iconic serial killers to grace the screen. He has been featured in over 13 movies, debuting all the way back in 1978. Many people have speculated that there is a Michael Myers true story.
This masked killer hunts and murders the citizens of Haddonfield, Illinois. With the latest movie released, all the fan theories about Michael Myers' true story have resurfaced again. The biggest question about him is whether there's a Michael Myers true story or not.
So, is there any truth to the Michael Myers true story? Is he based on a real-life serial killer? Make sure you read till the end to find out.
Who Is Michael Myers?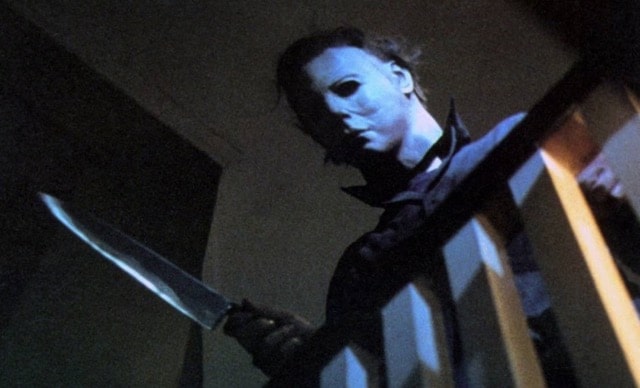 Before we explain the Michael Myers true story, let us take a quick look at Michael Myers himself. Michael Myers first appeared in Halloween in 1978. He has been the main antagonist in the Halloween franchise. Over the years, Michael Myers has been given many names, including "The Shape" and "The Boogeyman."
He is a deranged serial murderer who murdered his elder sister Judith in cold blood on Halloween night when he was six years old and was sent to a mental hospital. However, he resurfaces fifteen years later and wreaks devastation on his hometown.
Michael Myers' appearance is also quite iconic. He wears a creepy white mask alongside coveralls. His mask is a William Shatner mask, which looks quite menacing.
Michael is regarded as the embodiment of pure evil due to his vicious, violent attitude. Most unexpectedly, his absence of sad or sympathetic emotions provides a clear rationale for his acts. Some people think of him as a supernatural being and even call him immortal. We've discussed various theories to determine whether Michael Myers is immortal.
Who Portrays Michael Myers?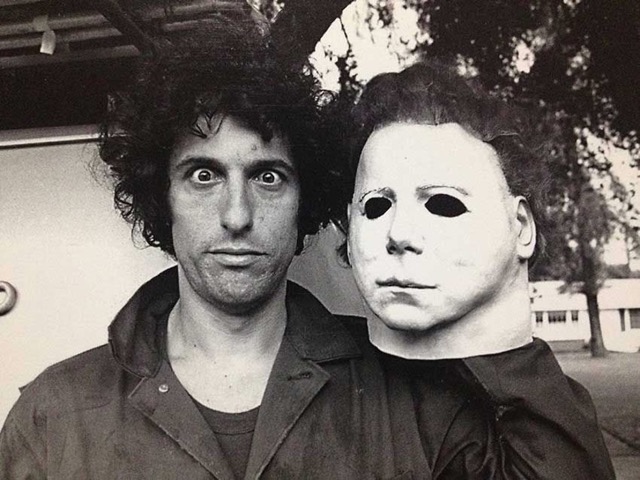 Many different people have portrayed Michael Myers. The first actor to play him was Nick Castle, who portrayed the character in the 1978 movie. Even though Nick portrayed him throughout most of the movie, once Michael is unmasked in the 1978 movie, it's the face of actor Tony Moran.
Dick Warlock portrayed the new Michael Myers in "Halloween II." Warlock was a stuntman in addition to being an actor. He returned for Halloween III: Season of The Witch but not as Michael Myers. He played the role of Android Assassin.
George P. Wilbur put on the creepy white mask for Halloween 4; however, he wasn't present for its sequel. In Halloween 5, Don Shanks donned the mask. Wilbur eventually returned to the franchise in Halloween: Curse of Michael Myers. Both actors were also stunt performers.
In Halloween H20: 20 Years Later, Chris Durand played the role of Michael Myers, but Brad Loree replaced him in the sequel, Halloween: Resurrection.
In 2007, Rob Zombie rebooted the Halloween franchise. Rob Zombie directed two movies, and Tyler Mane (wrestler turned actor) portrayed Michael Myers in both movies. He became the first actor to portray Michael Myers in two consecutive movies.
In the latest movies, James Jude Courtney has been portraying Michael Myers. He is portrayed by actor James Jude Courtney in all three movies, except the opening scene between him and Laurie, which Castle played. In addition, James became the only person to portray Michael in three consecutive movies.
Is Michael Myers A Real Person?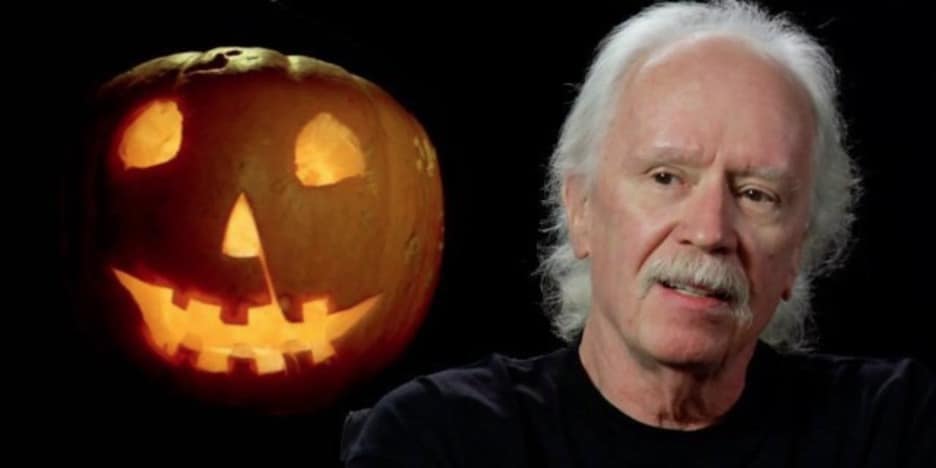 The director of the first Halloween movie and horror movie legend John Carpenter created the character of Michael Myers. Debra Hill joined him in creating this iconic character.
However, as it turns out, there is, in fact, a true Michael Myers story. In an interview, John Carpenter, the original 1978 film's director, and co-writer recalled a scary experience he had while attending Western Kentucky University. This incident served as the basis for Michael Myers.
"I had a class psychology or something, and we visited a mental institution," he says in A Cut Above the Rest, a documentary on Halloween included on the Divimax DVD from 2003. "We visited the most serious, mentally ill patients. And there was this kid, he must have been 12 or 13, and he literally had this look."
Carpenter says the look could be best described by the lines he handed to Donald Pleasence, who played Myers's psychiatrist, Dr. Sam Loomis, in Halloween. The lines say: "This blank, pale emotionless face. Blackest eyes. The devil's eyes. I spent eight years trying to reach him and then another seven trying to keep him locked up, because I realized what was living behind that boy's eyes was purely and simply evil."
Film producer Irwin Yablans approached John Carpenter to create a horror movie centered around Halloween "about babysitters stalked by this psychotic killer." Carpenter immediately thought about the boy he had seen in the institute.
So technically, Michael Myers is indeed based on a real person, just not in the way you'd imagine it to be. However, the detail Carpenter has revealed about the true story behind Michael Myers is quite horrifying.
There's also another fan theory that reveals the Michael Myers true story. Let's look at that fan theory.
Michael Myers True Story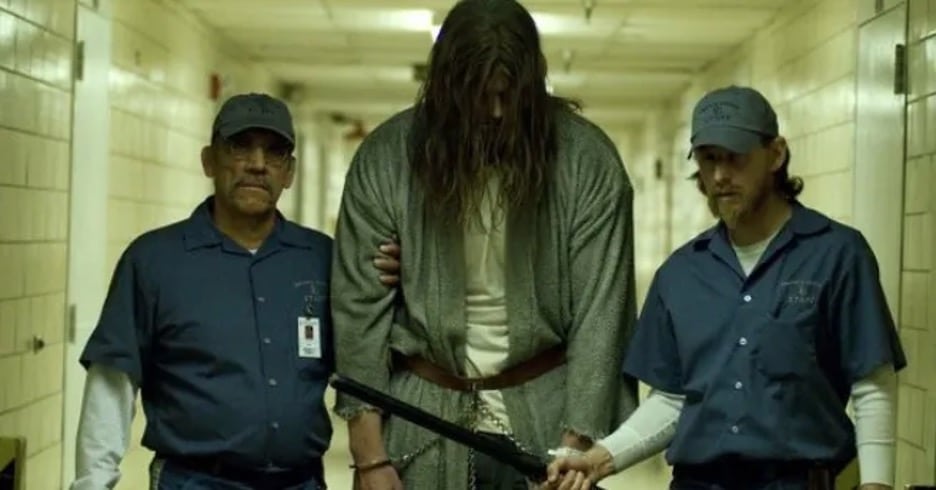 A popular internet fan theory supposedly reveals the Michael Myers true story. This theory connects Michael Myers with a real-life serial killer that was active during the 1920s.
Michael Myers is connected to Stanley Stiers. Even though both Stiers and Myers share the middle name, Audrey. The initial murdering spree of the 1912-born Stanley occurred in 1920s Iowa rather than 1970s Illinois.
Furthermore, just like the Cult Of Thorns, there was a cult that revolved around Stiers. His behavior was linked to his abusive childhood. Stiers was also linked to a series of Murders that took place on Halloween.
The story goes that due to all the trauma building up inside him, he eventually snapped one Halloween when he was not permitted to go trick-or-treating. So, when his sister came over and collected her sweets, he stabbed her to death. He then stabbed both of his parents.
On his doorstep, police discovered him covered in blood, wearing a mask, and munching sweets. He was sent to a mental institution. Thirteen years later, at the age of 25, he murdered two attendants, escaped the building, and was never seen again.
This theory is quite interesting and seems like a Michael Myers true story, but there's a catch. Stanley Stiers never existed. Stanley Stiers is more of an urban legend than a real figure. There was no record of him in the Iowa police department. People living in Iowa have also confirmed that no such incident took place in the past.
However, you can find some influence of this urban legend in Michael Myers' character. So, it's possible that John Carpenter was inspired by Stanley Stiers's legend while creating Michael Myers.
Other Influences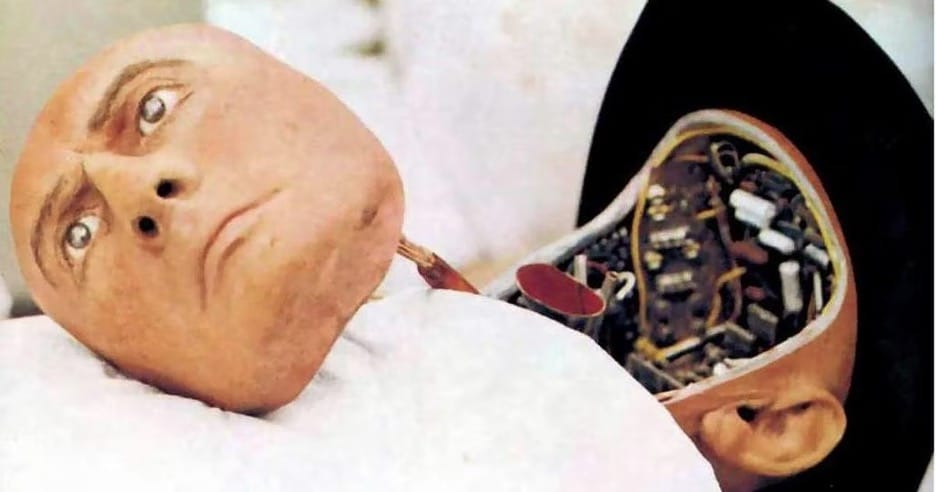 In A Cut Above the Rest, Carpenter does not mention Stiers. He credits Yul Brynner's portrayal of a "killer robot that couldn't be killed" in the original 1973 Westworld film as another source of inspiration for boosting Michael Myers "to a mythic status."
"Yes, make him human, but almost like a force…that will never be stopped. That cannot be disputed "According to Carpenter in A Cut Above the Rest. "Make him human, yes, but almost like a force…that will never stop. That can't be denied," Carpenter says in A Cut Above the Rest.
Furthermore, John Carpenter named this masked serial killer in honor of the European distributor of Carpenter's previous film, Assault on Precinct 13.
What Happens To Michael Myers In Halloween Ends?
Halloween Ends has just been released in cinemas all over the globe. It is said to be the final showdown between Michael Myers and Laurie Strode. Laurie Strode will finally take her revenge for ruining her life.
We have answered all the queries regarding Halloween Ends, including whether there will be another Halloween movie.
I won't be able to discuss what happens in Halloween Ends as it will give you spoilers. However, it provides a befitting conclusion for Michael Myers and Laurie Strode.
Where To Watch Halloween Movies?
If you plan to have a full Halloween marathon before watching Halloween Ends, you might be wondering where you can watch the movies. Over the years, there have been many Halloween movies, and they're spread across various streaming platforms.
It can be quite a hassle tracking each Halloween movie down and figuring out where it's streaming. So, we have created a table that includes all the Halloween movies alongside their respective streaming services.
| | |
| --- | --- |
| Movie Name | Streaming Service |
| Halloween (1978) | Shudder, The Roku Channel and AMC+ |
| Halloween II (1981) | Peacock |
| Halloween III: Season of the Witch (1982) | Peacock |
| Halloween 4: The Return of Michael Myers (1988) | AMC+ and Shudder |
| Halloween 5: The Revenge of Michael Myers (1989) | AMC+ and Shudder |
| Halloween: The Curse of Michael Myers (1995) | Paramount+ |
| Halloween H20: 20 Years Later (1998) | Paramount+ |
| Halloween: Resurrection (2002) | Paramount+ |
| Halloween (2007) | Netflix (Australia, France, Sweden) |
| Halloween II (2009) | Netflix (the UK only) |
| Halloween (2018) | Rent/Buy from Amazon Prime |
| Halloween Kills (2021) | HBO Max |
| Halloween Ends (2022) | Peacock |
Should You Watch All The Movies?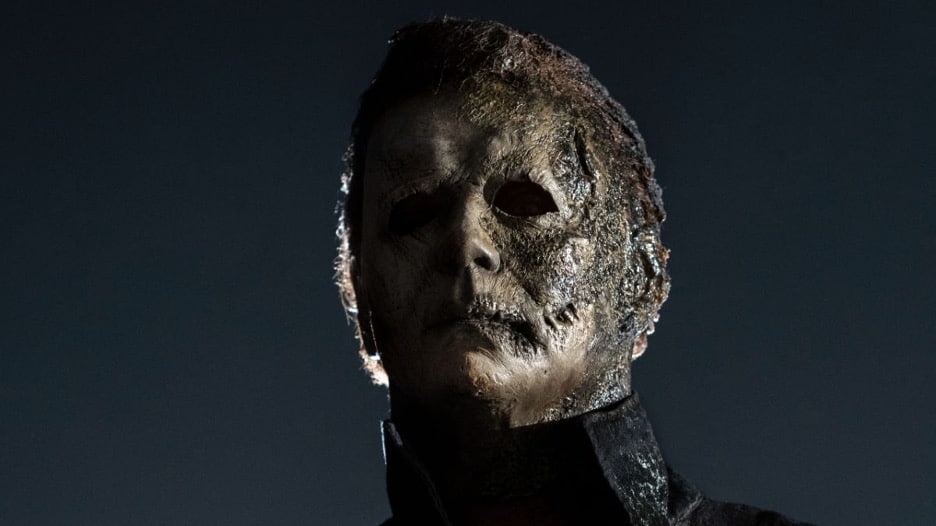 I wouldn't recommend watching all the Halloween movies unless you are a hardcore Halloween fan. Only a handful of them are good, so you shouldn't torture yourself by sitting through Halloween: Resurrection. You can read about them and find out which ones are good.
However, if you're planning to watch the new trilogy, then you need to watch the original to get a good grasp of the storyline. Watching other movies isn't necessary.
You can also look at our list of some other good horror movies to watch on Halloween night.
Conclusion
So, we have tried to accumulate all the theories suggesting Michael Myers' true story. As per the director's statement, it turns out he is based on a real person. Artists and filmmakers take a lot of inspiration from various sources while working on their projects.
John Carpenter has also taken inspiration from numerous things. We have discussed all those things in our attempt to explain Michael Myers' true story. In addition, we have covered all the other necessary information you need to know about the character before heading into the theaters to watch Halloween Ends.