The Handmaid's Tale is a drama/thriller show produced by Hulu. It is based on a book written by Margaret Atwood. The show is created by Bruce Miller.
We have already reviewed the show, you can check it out here: The Handmaid's Tale Review – Calibbr.
The Handmaid's Tale's season 4 concluded on June 16th. The season was meant to premiere last year but due to the pandemic, it got delayed.
There have been numerous rumors and confirmations regarding the next season of The Handmaid's Tale. So if you are curious about season 5 of The Handmaid's Tale then look no further.
We have covered every detail about the upcoming season and addressed all the rumors surrounding it.
There may be some spoilers from the previous seasons below, so if you have not seen the previous season proceed with caution.
The Confirmation and Release Date
Even though season 4 of The Handmaid's Tale was released on April 28th, the creator of the show has already announced in December 2020 that this will not be the last season of The Handmaid's Tale.
Bruce Miller stated, "We're very grateful to Hulu and MGM that the show will be returning for a fifth season, and especially to our loyal fans for their support. We are thrilled to be able to continue to tell these stories, with our incredible cast and crew."
However, it is not yet revealed when the upcoming season will be released but the filming of the new season has not yet begun. So, there might be some time before we get to see the new season.
There is a possibility that we will get to see season 5 during late 2022 or early 2023.
The Cast
Most of the ensemble will likely be back, including Elizabeth Moss as June, Yvonne Strahovski as Serena Joy Waterford, Alexis Bledel as Emily, Madeline Brewer as Janine, Ann Dowd as Aunt Lydia, O.T. Fagbenle as Luke, Max Minghella as Nick, Samira Wiley as Moira, Bradley Whitford as Commander Lawrence, Amanda Brugel as Rita, and Sam Jaeger, who became a series regular for season 4, as Mark Tuello.
Another season 4 cast addition included Mckenna Grace as Mrs. Esther Keyes, a wife-turned-Handmaid. She will also return for season 5.
Joseph Fiennes who played Fred is also confirmed to return for season 5. The actor has revealed that even though the character of Fred is dead, we will see him in some flashback sequences.
The lead star, Elizabeth Moss is set to direct some episodes of season 5 again. She directed episodes 3, 4, and 8.
It will be exciting to see what the future holds for this character.
What is The Story of Season 5?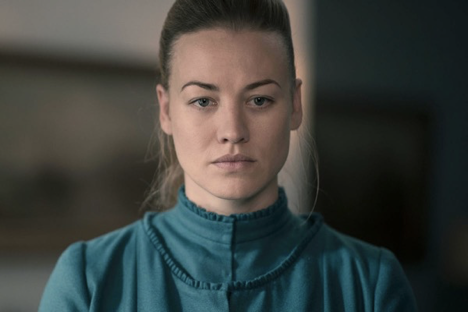 There has been no confirmed synopsis of season 5 of The Handmaid's Tale but Bruce Miller has provided some information about it.
While discussing the upcoming season of The Handmaid's Tale, Bruce Miller revealed, "It's now a June-Serena thing. She will want to find a way to metaphorically or realistically get June for this. June hit her house and she wants to hit her back.
There's that absolute toe-to-toe, woman-to-woman venom, but also, what is the relationship between two women where one killed the other's abuser? It's complicated."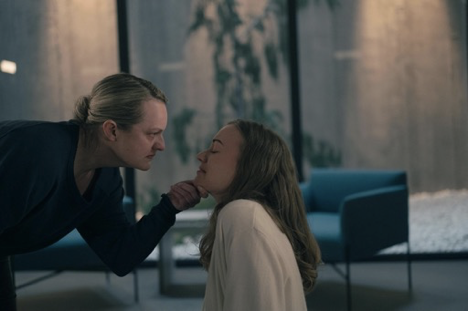 So it is likely that we will get to see a conflict between Serena and June, who murdered Fred. It would be quite interesting to see.
Is It The Last Season?
We can not say for sure that it is the last season. Fans were speculating it to be the final season but due to the remarks made by Bruce Miller, the future of the show seems unknown as of yet.
During an interview, Miller said, "Every time I come upon a season, I don't know what we're going to do. And every time we get to the end, I'm thrilled and feel like we could go on forever and ever…"
So, we can say that it could be the last season but at the same time, there could be a few more stories to tell. All in all, it would be good news for the die-hard fans of the show if there are future seasons planned for the show.
Conclusion
The world of The Handmaid's Tale keeps getting bigger and bigger. After the finale of season 4, things have gotten more interesting.
If this will be the final season of the show then, we can hope for a satisfying finale of this dystopian tale.
Let us hope that season 5 of the show will get rid of some shortcomings that plagued season 4 and create an entertaining experience for us again.