It's really no surprise that Apple offers Beats By Dre headphones and earbuds, and the Beats Studio Buds directly compete with Apple's own AirPods Pro when it comes to wireless earbuds. Let's compare Beats Studio Buds vs Airpods Pro in this article.
Although the Beats Studio Buds and Apple AirPods Pro have somewhat different looks and designs, their functioning and sound quality are almost equal. Both are genuine wireless earbuds that feature active noise cancellation (ANC) and a variety of ear tips.
They're both more expensive than typical consumer earphones, but they're relatively close in price.
Even when both sets of headphones are discounted, the Beats Studio Buds remain much less costly than the AirPods Pro.
Beats Studio Buds vs Airpods Pro
Let's take a closer look at these two common earbud varieties so you can make a more educated decision about which pair to purchase.
1. Design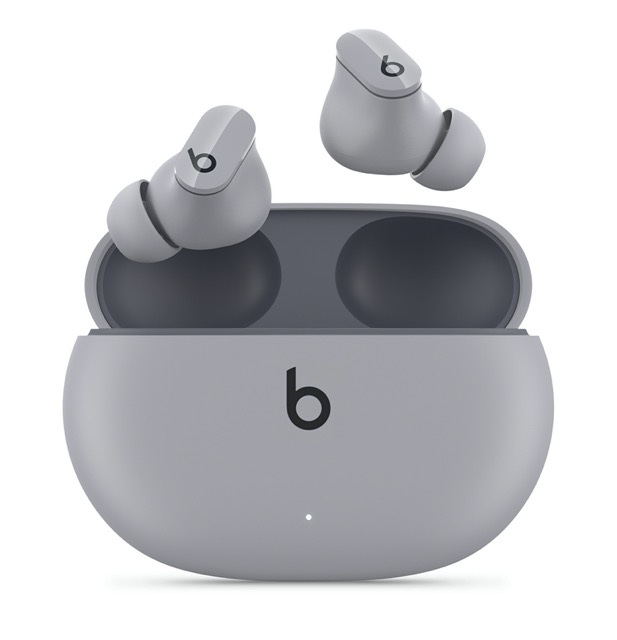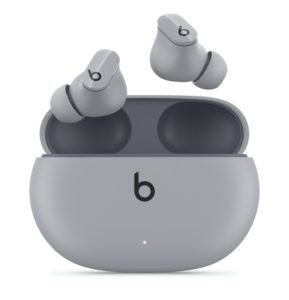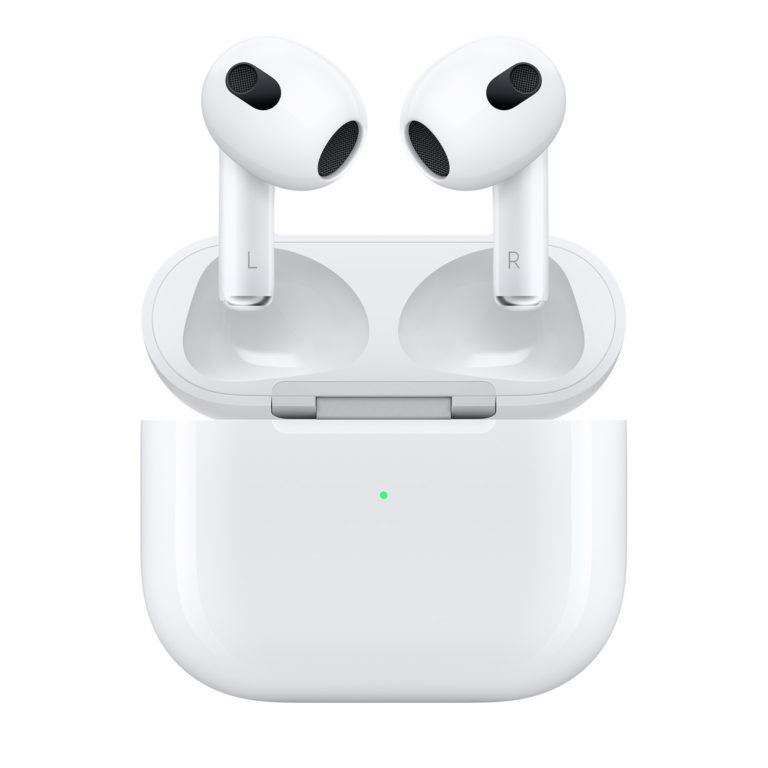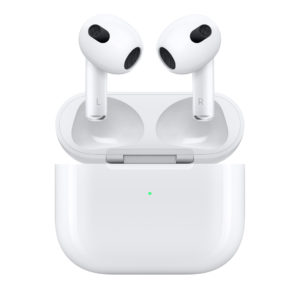 Beats' Studio Bud lacks the external stem that points downward from Apple's earbud. Instead, it has an exterior that is formed like a typical Beats pill and has an upward-curving earphone casing.
And it's not simply for aesthetic sake that this is there. It also serves a purpose.
It is not a touch-sensitive panel; rather, it is a button that physically clicks. Additionally, the button functions identically on both Beats earbuds, making the control scheme entirely ambidextrous.
Since Beats is an Apple company, it strives to stand apart from the parent company by doing things differently. Thus it's unlikely that you'll discover other items with a comparable design.
Nothing about the Studio Buds resembles an AirPod.
Similar technology is used in Apple's AirPods Pro, but there is a touch-sensitive display integrated into the stem for managing features like music playback and pause, noise cancellation, and transparency.
Though it doesn't take long to get used to either, in our view pressing the button on the Beats is somewhat handier than using the touch mechanism on the AirPods. In addition, you may frequently just grasp your phone and operate it that way.
2. Software Features
The AirPods Pro functions similarly to other Bluetooth headphones on Android or Windows devices. To connect the earphones to your smartphone, you must manually put them into pairing mode. Once linked, you may only configure a small number of features.
Fortunately, ANC and transparency modes function flawlessly since they are activated by firmly pressing the stem.
On Android smartphones, Beats Studio Buds perform significantly better. You can switch between listening modes and personalize controls with the Beats App.
You can discover battery information for the case and individual earphones in your Android device's Bluetooth settings. The earbuds link wirelessly to Android devices utilizing Google Fast Pair.
The Beats app will also have a Find my Beats feature from April 2022.
Better compatibility with Apple devices is provided by the AirPods Pro. They instantly connect to all of your iCloud-connected devices since they feature an H1 chip. Once connected, you may operate the earbuds from the settings app or the control center.
From this point, you may activate spatial audio, initiate automatic device switching, do an ear tip fit test, and more.
The Beats Studio Buds initially had poor compatibility with Apple products, but a software upgrade brought the iCloud connection to the earphones.
Every one of your iCloud-connected products will detect the Beats Studio Buds after they have been linked with one Apple device, just like they would the AirPods Pro.
3. Battery Life & Charging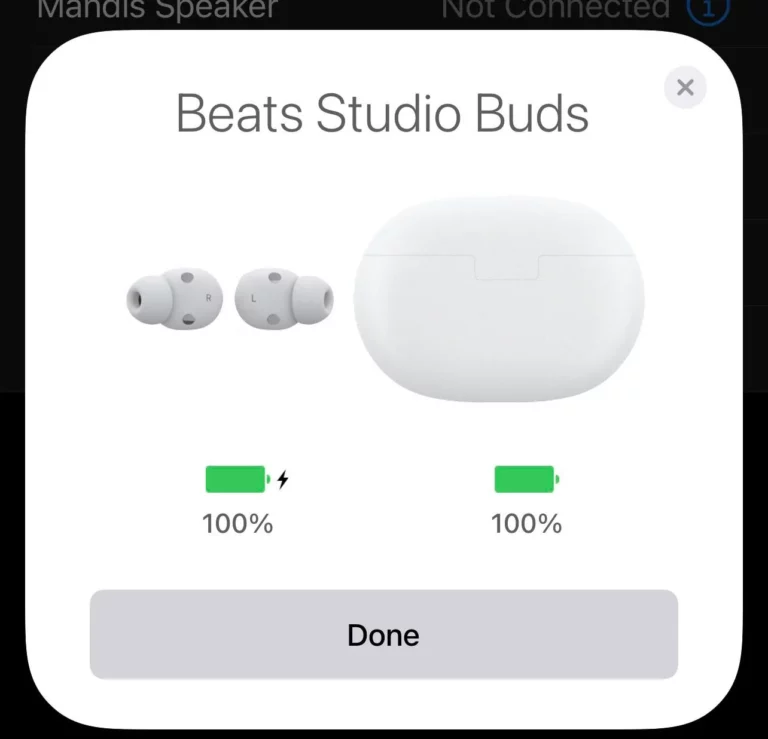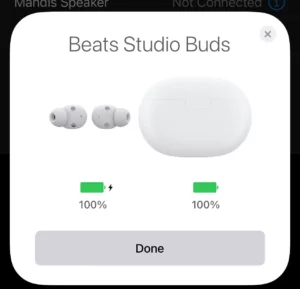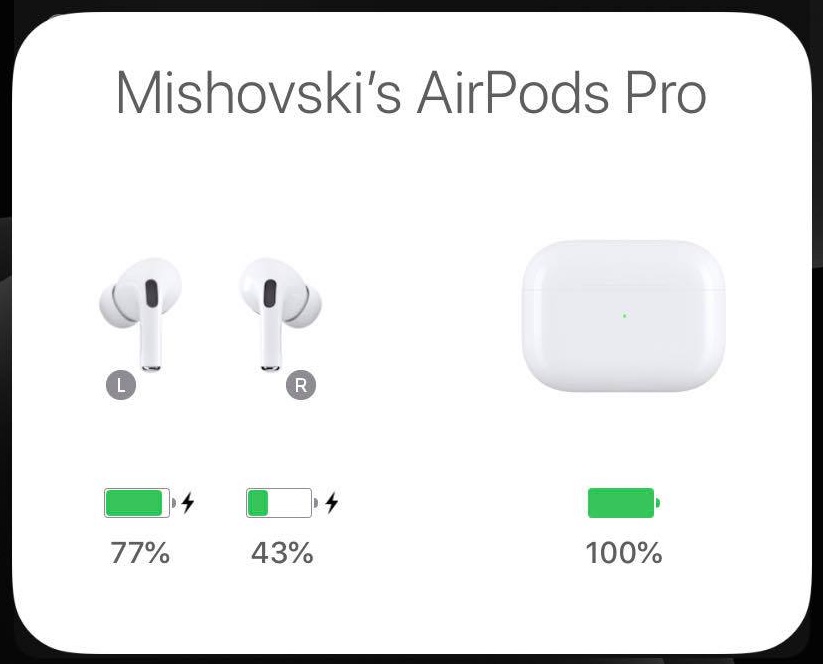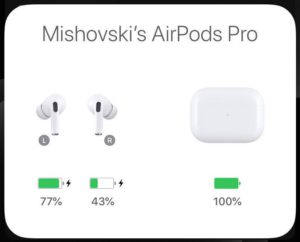 You may choose between charging the case for the AirPods Pro wirelessly with any Qi wireless charger or with a lightning cord. The Beats Studio Buds' USB-C charging cord increases its marketability among Android users. You will have to give up wireless charging to make up for the price difference because they do not have it.
With transparency mode or active noise cancellation enabled, the AirPods Pro's battery life is 4.5 hours. You can have five hours if they are off.
The Beats Studio Buds, on the other hand, will last for 5 hours in active noise reduction or transparency mode and for 8 hours without.
The AirPods Pro performs marginally better in terms of active noise cancellation.
The ANC and earphones reduce the volume of low-frequency droning noises like a jet or train by around half. Even while this isn't ideal, it will significantly lessen grating noises on your trip.
Only roughly 25% less noise is produced by lower frequencies while using the Beats Studio Buds. Although not wonderful, it is still preferable to nothing.
Toggling ANC on and off with the Apple AirPods Pro will make a greater difference between the two earbuds than it will with the Beats Studio Buds.
The Beats Studio Buds' ear tips, on the other hand, offer somewhat greater isolation than the AirPods Pro, better reducing higher frequencies like the clanging of pots and pans. The Beats Studio Buds will passively block more sound if you want to keep ANC off to save battery life.
4. Sound Quality
It's probably fair to say that the AirPods have a little bit more presence, clarity, and warmth to them in order to best characterize the difference in sound. The bass is audible, and it appears like the varying frequencies are more cohesive.
Nevertheless, the Studio Buds provide superb bass control and clear bass and treble separation. Higher frequencies like the snare drum, voices, and guitar do sound harsher and less clear when compared to AirPods, though.
In reality, they sound great enough when compared to how much the AirPods cost. But the AirPods certainly produce a better sound.
Both are efficient and clear enough to use for voice and video conversations as well, although the Studio Buds may be a better option if you have a lot of lengthy calls to manage due to their long battery life.
5. Controls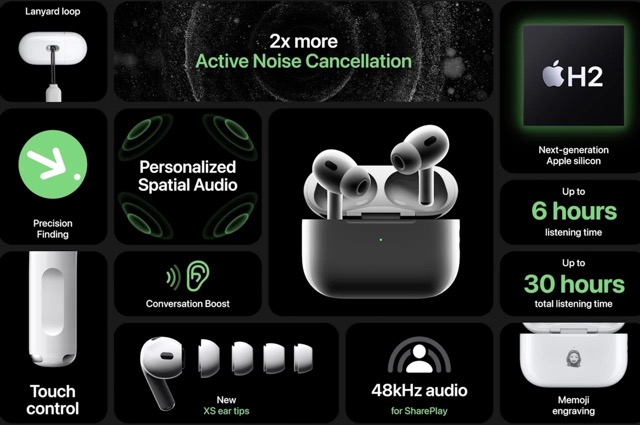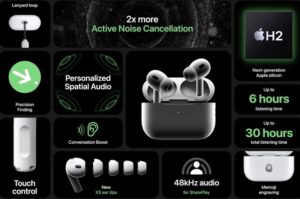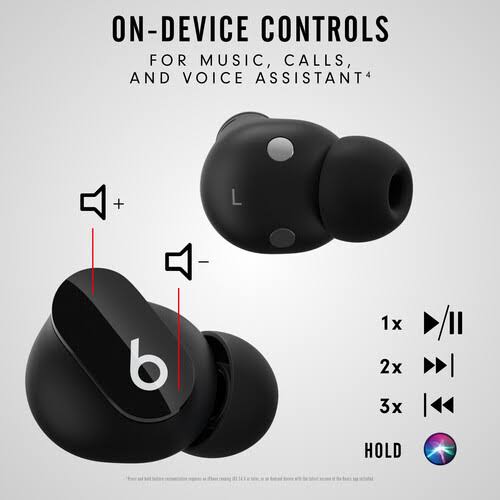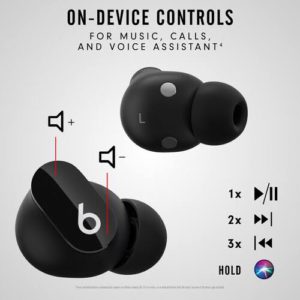 For controls, the AirPods Pro contains little indentations on the earbud stems. Different squeezes can change Siri, noise cancellation, and music playback. Siri voice controls may also be used to operate the earphones.
The music will also automatically halt when you remove your headphones and restart when you put them back in. However, this function is only available on Apple devices.
If you wish to personalize the controls on your AirPods Pro, you'll also need an iOS smartphone.
Each Beats Studio Bud has a clickable button for controls, however, the volume can't be changed using the buttons.
Additionally, Apple devices lack ear detection, but you may use Siri voice commands to manage music on those devices. The Studio Buds' inbuilt controls may be modified.
6. Connectivity
For consistent, high-quality audio on Apple devices, the AirPods Pro and Beats Studio Buds support the SBC Bluetooth codec as well as AAC.
Since AAC performance varies widely between Android devices, neither supports higher-quality Bluetooth codecs like aptX or LDAC, which is bad for Android listeners.
The Beats Studio Buds use Bluetooth 5.2, whereas the AirPods Pro uses Bluetooth 5.0.
You will notice a little increase in connection quality and battery life with the more recent version of Bluetooth since it is more effective.
This implies that the Studio Buds could eventually have LC3 codec support whereas the current version of the AirPods Pro won't.
7. Comfort & Fit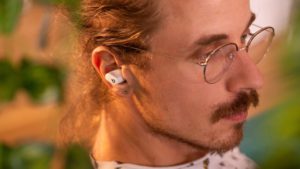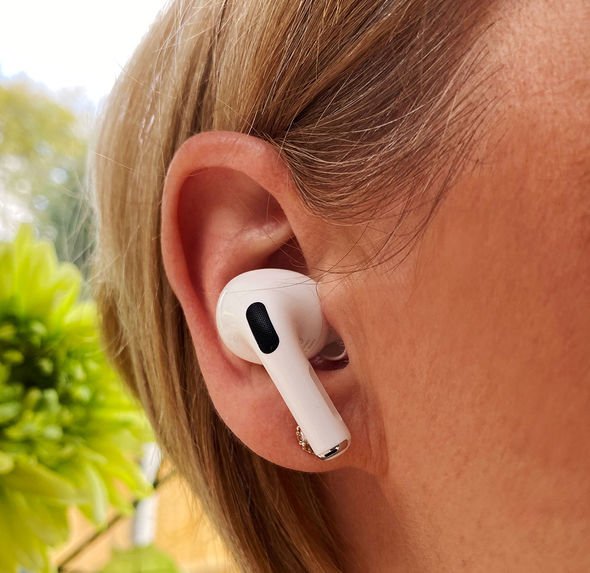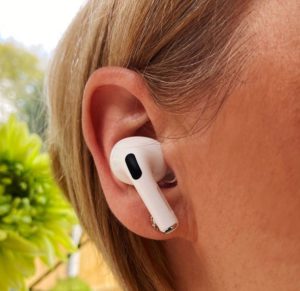 The Studio Buds nonetheless provide customers with a respectable level of comfort and fit even without the ear hook design of the Powerbeats, which guarantees impenetrable stability.
The redesigned ergonomically inclined acoustic nozzle makes it easy to insert the buds into the ear, and the tips provide a good seal to keep them there. The addition of laser-cut micro-vents by Beats to reduce pressure buildup when using ANC is very considerate.
Both the Studio Buds (5 g) and AirPods Pro (5.4 g) are small and have received IPX4 certification. With any pair, comfort and sweat- and rain-resistance shouldn't be a problem.
The two earbuds' cushioned tips, which not only conform to the contour of your ear but also act as passive noise-canceling devices, are very helpful.
Finally, if you enjoy wearing white earphones, purchasing the AirPods Pro will make you a pleased client. Whether you like it or not, the only color for the AirPods Pro is white.
Whereas, Beats Studio Buds are available in black, red, and white if you want variety. There are therefore more alternatives to suit your preferences.
8. Microphone
Both the Beats StudioPods and the AirPods Pro have built-in microphones for hands-free calling and voice control. The exact specifications of the microphones are not readily available, as both products are made by Apple and the information is not publicly disclosed.
However, both headphones have received generally positive reviews for their microphone quality and ability to pick up the user's voice clearly.
The AirPods Pro also has an additional transparency mode, which uses microphones to allow outside sound to pass through the earbuds so that the user can hear their surroundings more clearly.
9. Noise Cancelling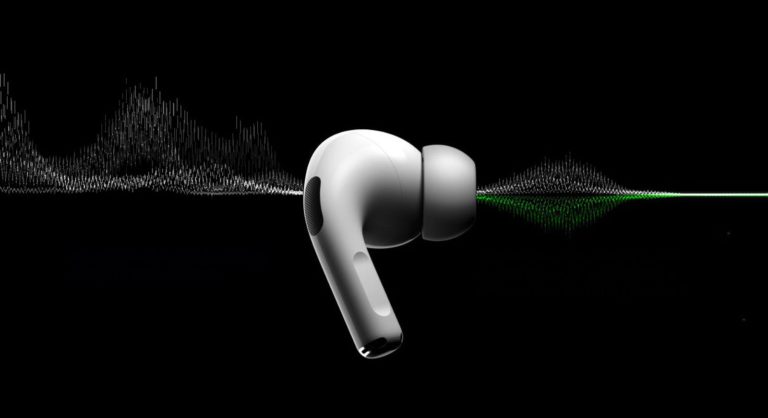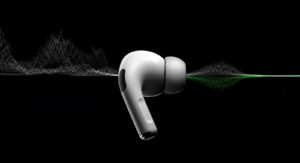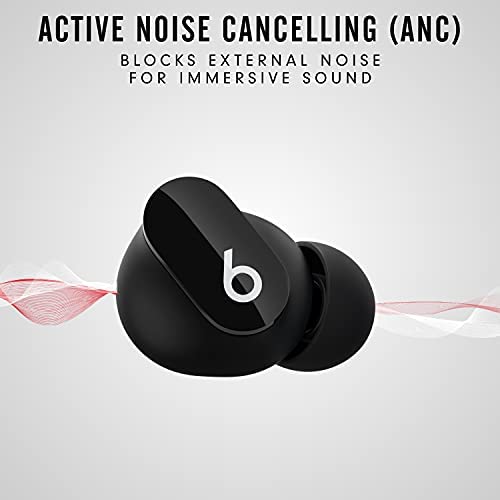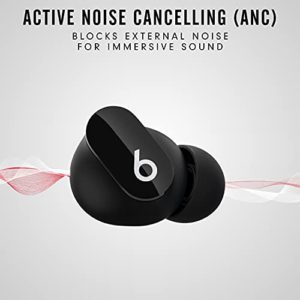 Active noise cancellation is slightly better with the AirPods Pro. The ANC and earbuds minimize the level of low-frequency droning noises like an aircraft or train by roughly half. Maybe it's not ideal, but doing this will greatly reduce the annoying noises you hear while traveling.
Lower frequencies are only marginally 25% less noisy with the Beats Studio Buds. Even though it's not great, it's still better than nothing.
With the Apple AirPods Pro, switching ANC on and off will have a bigger impact on the two earbuds than it will with the Beats Studio Buds.
As opposed to the AirPods Pro, the Beats Studio Buds' ear tips provide a little more isolation, which reduces higher frequencies like the banging of kitchen appliances.
If you prefer to keep ANC off to reduce power usage, the Beats Studio Buds will passively filter additional sound.
10. Compatibility
You'll probably determine which of these is best for you based on features and compatibility, and in these areas, you can see who Beats and Apple is targeting with their two devices the most clearly.
You can also begin to see why one is more expensive than the other at this point.
Because Beats Studio Buds work with Google's Fast Pair technology, you can pair and link them with just a single touch. Additionally, because the buds are registered to your Google account, if you sign into another Android device or Chromebook, those devices will detect your Beats Studio Buds when they're near the area, display a pop-up window, and let you link up to them.
The AirPods Pro has been designed to go in well with the rest of the Apple product line.
The H1 chip inside enables immediate pairing with any other Apple device linked to the same iCloud account after you pair it with your iPhone.
11. Price
The pricing between the Studio Buds and AirPods Pro is quite evident.
Although stores sometimes provide discounts on AirPods Pro at different times of the year, the full retail price is nearly twice as much as what you must spend for Beats' equivalent product.
You can check the current prices from the websites of the respective products and decide for yourself which will be better suited to your needs and taste.
Final Words
Choosing between Beats Studio Buds vs Airpods Pro is actually not that complicated. If you own an Android phone, your decision is clear.
The Beats Studio Buds are cheaper than the Apple AirPods Pro and they will function with your phone better. We do not advise Android users to purchase the AirPods Pro due to the high cost and restricted capabilities on Android phones.
However, the decision is trickier for iPhone users. The AirPods Pro is pricey, but they're worthwhile if you're looking for premium features like wireless charging, spatial audio, and easy toggling among Apple devices.
Let us know in the comment, between Beats Studio Buds vs Airpods Pro which is your favorite and why.
Check also: