In this article, we will share some of the best earplugs for concerts. The best earplugs are designed to filter out background noise while allowing music and conversations to pass through.
That way, you can still hear the vocals or music without being distracted by talking.
Turning up the volume makes music sound better, but there's a difference between being engrossed in a song and utterly destroying your ears.
Whether you need anything to help you focus on the music or want to prevent hearing loss, picking up a set of earplugs before your next concert or festival is a good idea.
Earplugs are becoming increasingly popular, and not for the reasons you may expect.
Unlike standard earplugs, which are designed to muffle, the best earplugs for concerts will spread sounds out more evenly, allowing you to hear the full spectrum of sound at much lower levels.
Let's check out some of the best earplugs to use while attending a concert.
---
Eargasm High Fidelity Earplug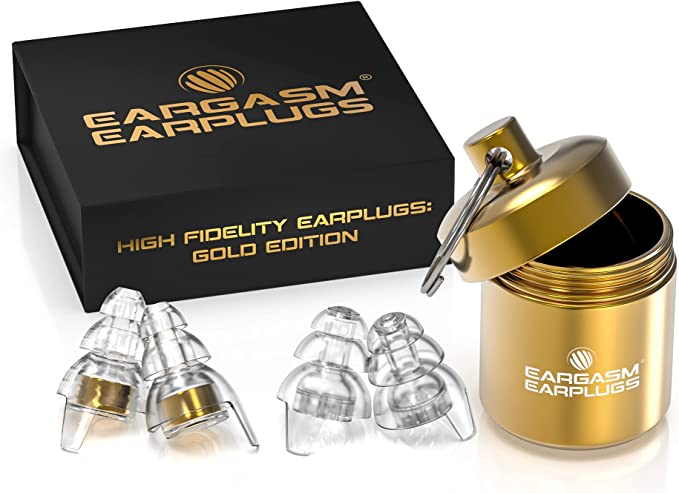 With two different sized earplugs "shells" available with each set, you'll be able to pick a pair that fits your ears more easily and pleasantly.
These earplugs are comprised of soft and flexible silicone that is comfortable to wear for extended periods of time (say, at a music festival, or to sleep).
The fabric is also hypoallergenic and will not itch.
A waterproof rubber seal prevents moisture, dust, and debris from entering.
This combination comes with an aluminium case and a keyring for easy attachment to your keychain or backpack.
---
Vibes High Fidelity Earplugs
The smooth, bulbous insert of soft silicone on the Vibes High-Fidelity Earplugs attaches to a lengthy, transparent plastic stem.
As a result, they are just as easy to take out as they are to put in.
Both actions should be smooth and comfortable, with no pressure or friction on the insides of your ears.
When used in a concert setting, the Vibes tend to lessen the intensity of the strongest noises while not interfering with quieter, local noises too much.
You should be able to converse with your pals while wearing them.
The Vibes are suited for people of all ages and come with three sets of tips in sizes small, medium, and large.
The stem is lengthy and mostly translucent, reducing visibility without losing removal ease.
One takeaway is that they have inconsistent results in the deeper pitches.
Surprisingly, they work pretty aggressively on most deep noises, but not on the deepest.
This is particularly obvious in performances and songs that rely primarily on bottom notes to carry the music, which might sound weird or distorted.
---
Loop Experience Pro Earplugs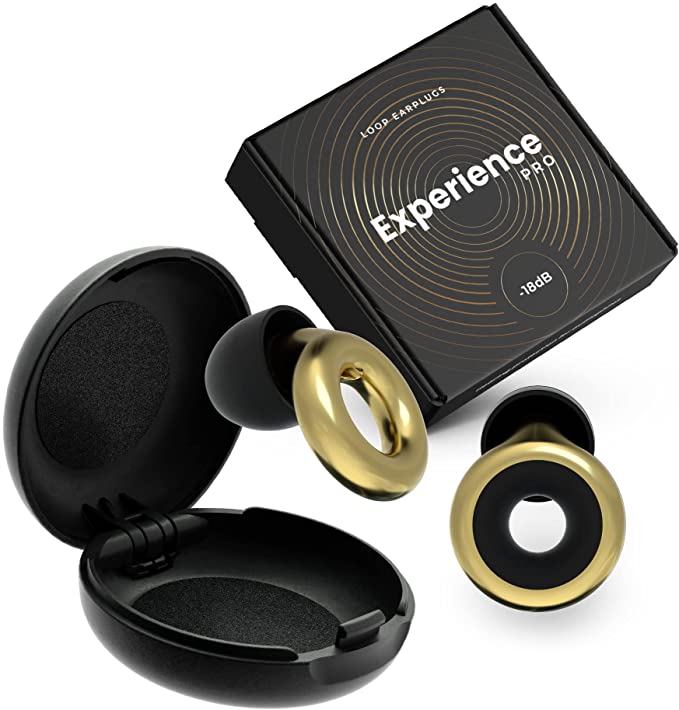 The Loop Experience Pro Earplugs come in a 14-piece package with several interchangeable pieces. These are one of the best earplugs for concerts that you should have a look at.
All of these components combine to make the Loop Experience Pro so adaptable, so let's go over them one by one.
Pairs of silicone ear tips in four sizes:
The sizes range from extra-small to large, so you should be able to find something that fits you perfectly.
Pairs of foam ear tips in three sizes:
The only sizes available for foam are small to giant.
Loop mute filter pairs in two colors:
The Loop Experience Pro's cool factor is due to the loop mute filters!
Simply insert them into the outer loop of your earplugs to suppress sound by an additional 5 decibels. Obviously, the big draw of the Loop Experience Pro is the loop mute filter inserts.
Visually, they look like they would do absolutely nothing to reduce incoming sound, but they really work well. Just fit them into the outer ring to reduce noise; no battery or electric parts required.
---
Alpine Partyplug Pro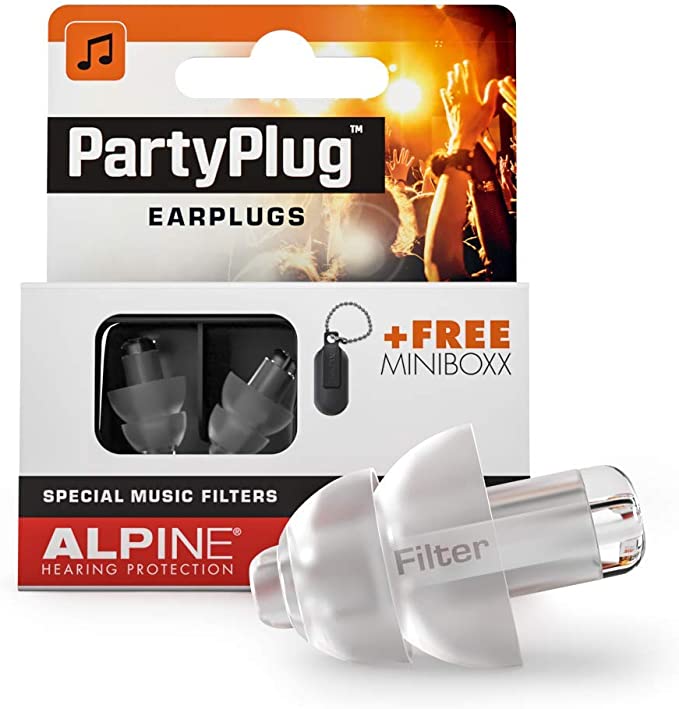 Because of their unique substance and filter, the Alpine PartyPlug Pro earplugs are one of the best earplugs for concerts.
These offer uniform attenuation with little to no sound distortion.
Alpine's unique AlpineThermoShape substance does exactly what it says on the tin.
After warming up, it naturally conforms to your ear shape.
You may achieve a bespoke fit without the inconvenience and expense of an ear fitting this way.
Another advantage of the substance is that it is 'hypoallergic.'
It does not contain silicone, latex, or other colorants or plasticizers that may cause allergies in certain people.
The linear filter creates an even balance of sound entering through the earplugs, regardless of where it is on the spectrum.
Whereas other earplugs would muffle dull high-pitched shrieks or deep bass rhythms, this filter will retain them audible in comparison to other sounds.
In other words, you may expect consistent performance over the whole audio spectrum.
When compared to the original PartyPlug earplugs, there is a significant difference in overall quality.
The originals lacked the linear filter and other fun features found on the PartyPlug Pro earplugs, such as cleaning spray and a carrying cable.
---
Hearprotek High Fidelity Concert Earplugs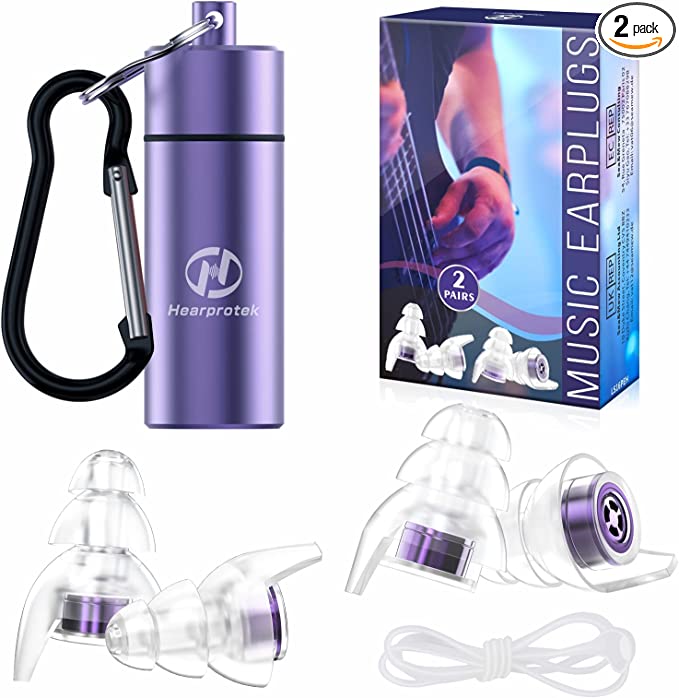 The Hearprotek High Fidelity Concert Ear Plugs offer high protection (20 dB NRR) at a low cost.
They are ideal for concerts on a budget because they are designed to reduce noise while not completely eliminating hearing.
They are quite comfy because of the curved design.
The earplugs' wide, flat stem on the outside makes removal simple, especially for individuals with large fingers.
Also, the earplugs are transparent and completely curved,
They are designed to fit adjacent to the sides of your ears and are quite discreet.A storage bin with a carabiner and neck cord is included.
However, because of the low price, the earplugs and neck cord can easily break with just a few tugs.
If you go this route, make sure to handle them with additional caution.
---
EAROS ONE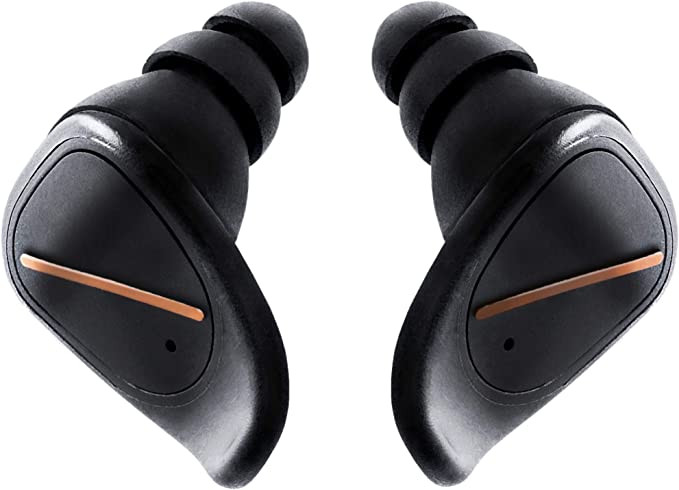 The EAROS ONE has high-fidelity acoustic filters designed specifically for musicians.
They employ a unique sound bore that mimics the inner ear structure to create a better seal and overall attenuation while causing no discomfort.
The thermoplastic elastomer filters give 17 dB of NRR while maintaining sound clarity.
Using the EAROS ONE in a loud concert situation allows you to converse to your bandmates clearly while without hearing the full deafening noise of the performer on stage. This can make you feel more at ease and in command of your surroundings.
The EAROS ONE is designed to look like earbuds.
They're black with a copper-colored diagonal going around the outside, giving them a vintage rock vibe.
---
Earlabs dBud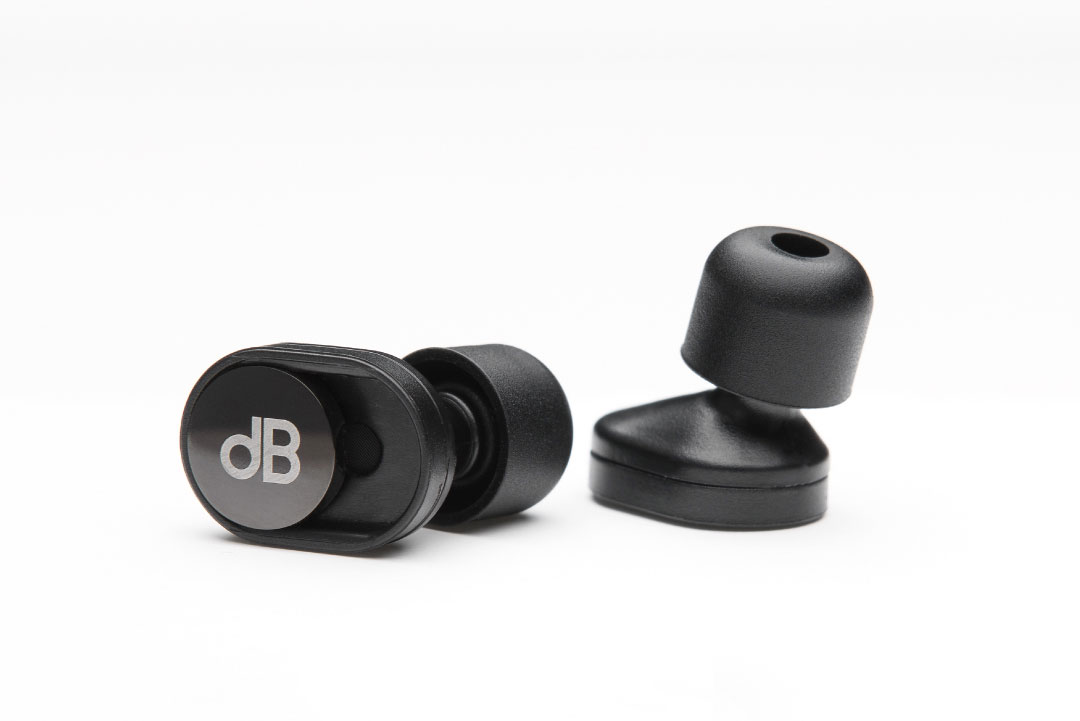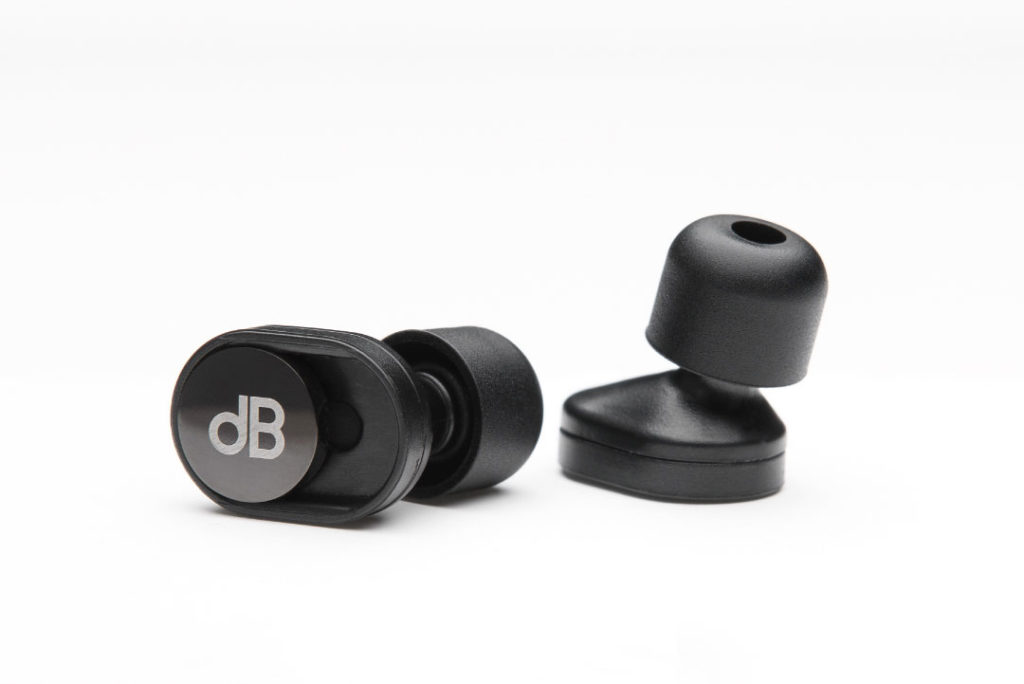 These earplugs are a little on the pricey side but still one of the best earplugs for concerts.
They are built to last, giving you years of festivals and live music before you need to replace them, making them an excellent choice for concert earplugs.
With a built-in acoustic filter and a 30dB noise attenuation filter, these gems reduce noise by 11dB to 24dB.
It also has a two-volume setting that can be changed with the easy slide of a button.
However, the buds protrude slightly more than those of other brands, making them unsuitable for concealment.
If you ask me, they appear more like wireless headphones.
One pack has two sets of black earbuds, small, medium, and large ear tip sizes, an attachable leash, and a soft pocket-sized case.
It is also a lightweight model, weighing in just ten grams on average.
---
Flare Audio Isolate Aluminium Earplugs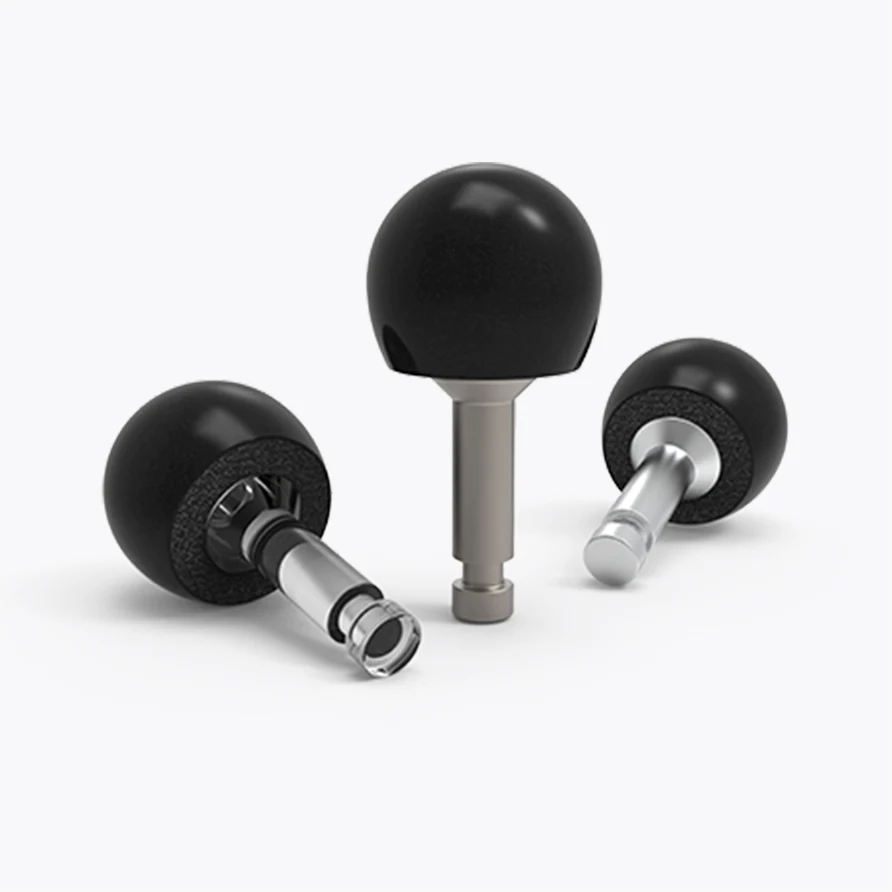 Earplugs don't allow for much creativity or technology, which is why this pair is a good find.
They are built with a small metal block encased within the foam that allows you to hear subtleties in the song using bone conduction.
Flare Audio Isolate Aluminium Earplugs are the smallest plugs currently available, making them ideal for concert use.
Their producers, however, have not yet released the noise-canceling ratings of the plugs.
The replacement memory foam tips are hypoallergenic and easy to clean. They also come in small, medium, and large sizes.
They are available in black and are 18 x 98 x 158 mm in length, width, and height, respectively.
---
EarPeace Concert Earplugs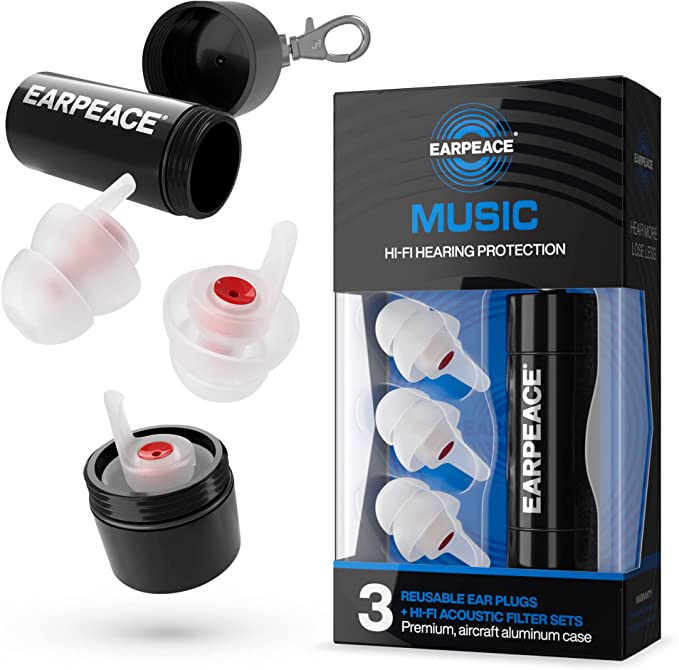 The EarPeace Concert Earplugs are constructed of soft silicone that glides easily into and out of the ears.
There is no hard plastic or scratchy surface that could harm your ears.
Furthermore, the soft silicone won't press too hard on the margins of your ear canal, minimizing total ear pressure.
Aside from being pleasant, we like the semi-transparent material the earplugs are composed of.
In addition, they are hypoallergenic.
With the three filter sets rated medium, high, and max, you can select the level of noise reduction you desire for 11, 14, or 19 dB reduction, respectively.
The filters are designed to be slid into or out of the earplugs and may be inserted easily due to the soft silicone.
---
EarDial HiFi Earplugs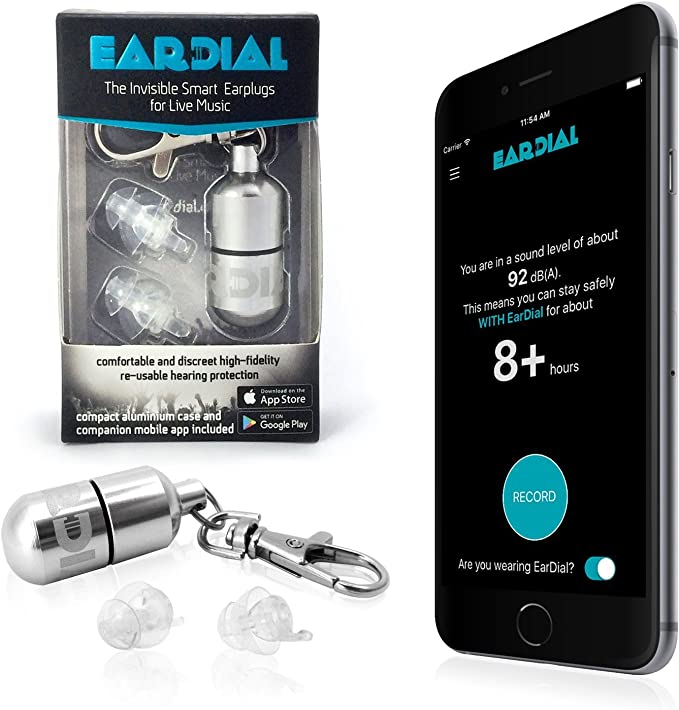 The EarDial HiFi Earplugs are small, thin, and nearly unnoticeable.
If you're seeking the ideal earplugs for a friend who finds wearing them uncomfortable, these are the greatest option.
While many earplugs have transparent surfaces, the inner filter components are typically opaque or have a darker hue.
The EarDial HiFi earplugs, on the other hand, are completely transparent.
From the stem to the earwax protection valve in the deepest parts of your ear, everything is constructed of soft, hypoallergenic silicone.
The EarDial companion software allows you to capture local sounds and calculates how long you'll be safe in that setting while wearing your EarDial earplugs.
It even includes a list of phone models to calibrate to, which improves accuracy.
The low 11 dB NRR rating is one of their features.
While this may be a disadvantage for some, they make excellent earplugs for concerts that are a little too loud.
From this list of best earplugs for concerts, let us know which one you like most.
Check also:
Best 18+ Multi Channel Home Theatre Systems [List 2022]