Ever since the cliffhanger ending in Spiderman: Far From Home, fans have been eager for the sequel to find out about the fate of their friendly neighborhood Spiderman.
The title of the upcoming Spiderman movie was revealed as Spiderman: No Way Home earlier this year in February. An official trailer was also released after months of speculation just a few days ago.
If you are looking to find more information about Spidey's latest MCU outing, then look no further. We are going to tell you everything you need to know about Spiderman: No Way Home.
---
The Release Date
Spiderman: No Way Home, directed by John Watts is set to hit theaters on December 17th, 2021. Fans are hopeful that the movie will not face any delays in its release.
Spiderman: No Way Home will be the last movie released by MCU this year. It will be the last movie released by Marvel Studios this year.
Since the movie is being released around the Christmas holidays, it is safe to say that the movie will bring a large audience back to theaters.
---
Cast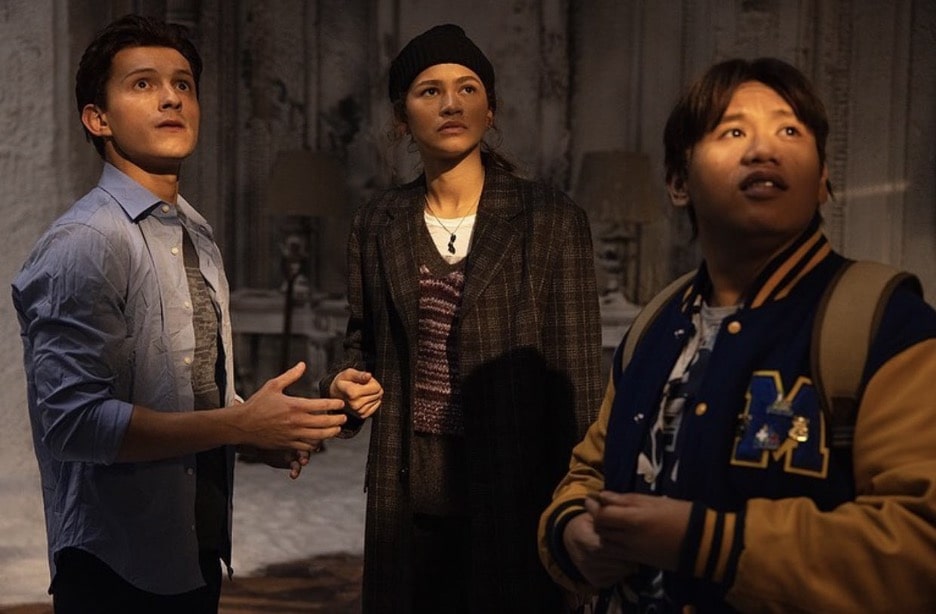 The cast of Spiderman: No Way Home is extremely interesting. Most of the original cast from prior MCU Spiderman films will return including Tom Holland as Spiderman, Zendaya as MJ, Jacob Batalon as Ned Leeds, and Marisa Tomei as May Parker.
However, in this movie, Spidey will not be the only superhero trying to save the world. As per the trailer, we'll also be seeing Benedict Cumberbatch as Dr. Strange and that is not even the most interesting part yet.
The film will feature Alfred Molina as Doc Ock, Jamie Foxx as Electro, and Willem Dafoe as Green Goblin/Norman Osborn. All these actors have played these characters in prior Spiderman franchises.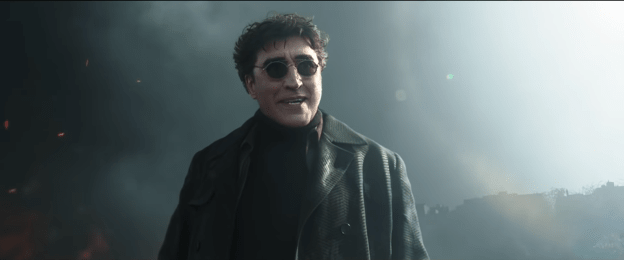 Die-hard fans of Spiderman have gotten very excited after seeing a glimpse of each of these characters.
Some rumored cast members include Andrew Garfield and Tobey Maguire who have played Spiderman in their own franchises.
Another rumored casting is that Charlie Cox will be reprising his role as Matt Murdock from the hit Netflix series Daredevil. Daredevil also takes place in the MCU.
Some other notable cast members include J.K Simmons as J. Jonah Jameson and Jon Favreau as Harold "Happy" Hogan.
---
Plot
This section will contain some spoilers from the previous films so proceed with caution.
Spiderman: No Way Home picks up right after the events of Spiderman: Far From Home. As we saw, Mysterio revealed the identity of Spiderman to the whole world after his death. While doing so, he painted Peter Parker as his murderer.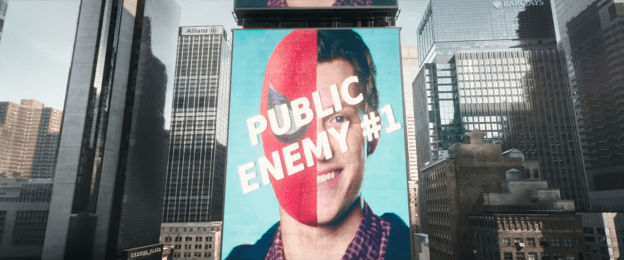 After these events, Peter's whole life has been turned upside down. Due to Mysterio's trickery, some people think Peter is a murderer while others take his side. From the trailer, it can be seen that Peter Parker and his associates will be facing the law.
Peter turns to Dr. Strange for help. He wishes to remove his identity from the minds of people through magic. This whole storyline takes inspiration from a similar comic book storyline called One More Day.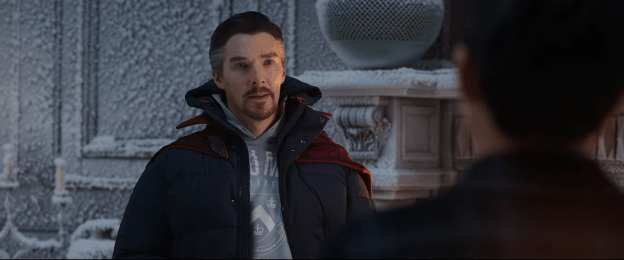 Dr. Strange agrees to help Peter but while doing so, the spell is tempered, and the multiverse is disturbed. This multiversal imbalance causes the appearance of villains from previous Spiderman movies as mentioned earlier.
Spiderman and Dr. Strange will both stand together to fight off the multiversal threats that await them while Peter has to deal with his identity crisis.
---
Fan Speculation
Just like most of the big-budget superhero movies, fans of comic books always have theories and speculations regarding it, and Spiderman: No Way Home is no different. So here are some fan theories and speculations regarding the movie.
Establishing The Spider-Verse
Marvel has been teasing a wider multiverse ever since the start of its Phase 4. We officially got a taste of MCU's multiversal offerings in Loki.
Spiderman fans were speculating that the next Spiderman movie will also delve into a multiversal storyline. As the trailer has revealed most of those speculations were true (so far).
Sony released an animated movie by the name of Spiderman: Into The Spiderverse. The movie presented the idea of different Spider-Men from different universes coming together to fight together.
Ever since that movie, MCU fans have been waiting for a live-action Spider-Verse movie.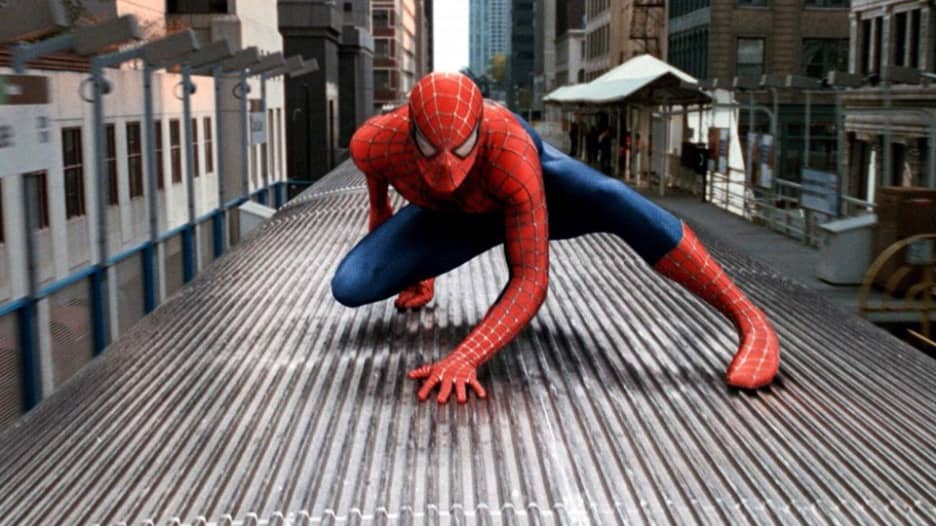 Fans have been speculating that previous Spiderman actors Tobey Maguire and Andrew Garfield will return in Spiderman: No Way Home. Their hopes have been even stronger ever since Sony released the trailer.
Given the presence of characters like Doc Ock and Electro from earlier Sony Spider-Verses in Spiderman: No Way Home trailer, it seems highly likely that Maguire and Garfield will show up to assist Holland's Parker in handing out some justice. However, it is not 100% confirmed.
Maguire and Garfield have continuously shot down the rumors about them reprising their roles but images have emerged online of the pair reportedly being seen on set.
Return of Daredevil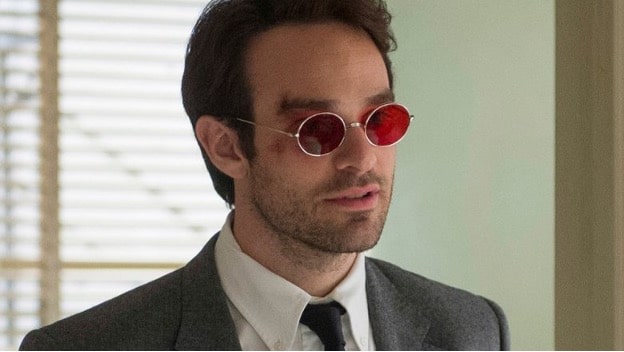 Another fan speculation includes the appearance of Matt Murdock as Peter Parker's attorney. Fans have been really eager to see Daredevil debut on the big screen in MCU.
Back in 2016, some fans were disappointed when Marvel did not include Daredevil during Captain America: Civil War.
However, Spiderman: No Way Home provides another chance to feature this character on the big screen. It seems like the perfect time to bring Matt Murdock AKA Daredevil onboard. Marvel has not released a statement or confirmation regarding this rumor, so we can only wait to find out.
---
Spiderman: No Way Home (2021) Trailer
---
Conclusion
Spiderman: No Way Home is one of the most ambitious projects we have seen in the MCU. It will not be wrong to say that it will help shape up the future of MCU.
The events of Spiderman: No Way Home will most likely lead up to Doctor Strange in the Multiverse of Madness.
It will give comic fans a taste of the wider multiverse which has been teased since the start of Phase 4.
All in all, the track record of MCU's Spiderman franchise has been pretty good so it will not be an over-exaggeration to say that Spiderman: No Way Home will be a satisfying conclusion to this trilogy.
Check also: