In this article, we have made a list of the best blues albums of all time. But, this list does not necessarily contain a ranking of best blues albums. Above all, it might help you find some really good blues music to listen to.
As the twentieth century began, 'The Blues' emerged as a kind of indigenous folk music from the Mississippi Delta.
Its impact was carried across the Southern States by traveling performances. 'Wandering songsters' like Lead Belly and Blind Lemon Jefferson sang Blues songs alongside folk ballads, spirituals, and Ragtime ditties. Moreover, they both used Blues genres in their subsequent recording careers.
In 1920, Mamie Smith recorded the first Blues song. Later, his 'Crazy Blues' sold over a million copies. As a result, other record companies hunted for their own Blues Diva.
However, Bessie Smith was the finest of these Divas, influenced by her mentor Ma Rainey. Ma Rainey served as a role model for many female Blues performers to come.
Back in the Delta, Charley Patton was leading by example. He encouraged many blues musicians such as Son House, Robert Johnson, Howlin' Wolf, and others.
In the 1930s, Johnson himself revolutionized the Blues with his flamboyant, polyrhythmic guitar style. Later, his compositions served as a "blueprint" for future generations.
During the 'Great Migration' following the first world war, African-Americans moved from rural poverty to cities. One of them was Big Bill Broonzy, a key character in the 1930s Chicago Blues scene. In short, he contributed to the conception of a Blues Band, complete with guitar, piano, and harp, and brought jazz-influenced sophistication into the urban sound.
Let's jump to our list of the 19 best blues albums of all time to explore a wide range of blues music.
19 Best Blues Albums Of All Time
King Of The Delta Blues Singers – Robert Johnson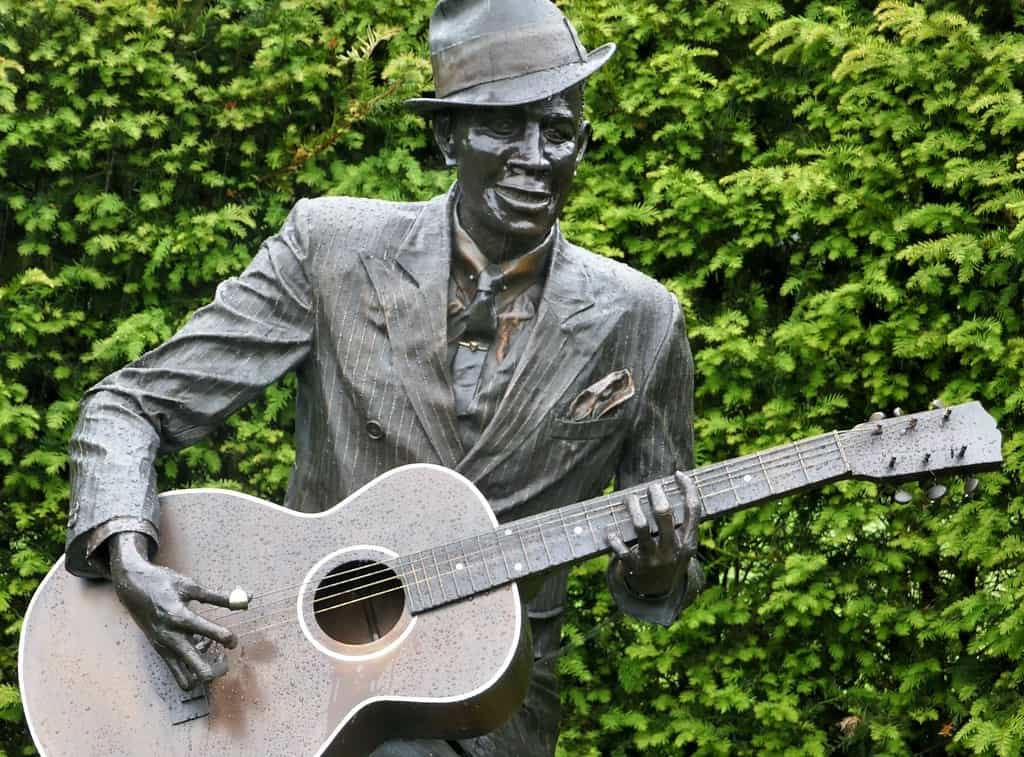 For a lot of people, this is the best blues album. A collection of Johnson's full recordings would be fine, but you might as well start with the LP that introduced the legend to the world when it was published in 1961.
Johnson's recordings were made in 1936 and 1937, soon before his death in 1938. As a result of poisoning by a lover's jealous spouse, made him the first member of the "27 Club."
This album, half of which was originally published as 78 RPM singles and the other half as never-before-released takes, was released at the same time. However, Rumours spread that Johnson had sold his soul to the Devil at a Mississippi crossroads in exchange for his musical skill.
Within a few years, Johnson's sparse work would amass a sizable audience among Britain's up-and-coming artists.
Eric Clapton reworked "Ramblin' on My Mind" and "Cross Road Blues," Led Zeppelin covered "Traveling Riverside Blues," and the Stones covered "Love in Vain" and "Stop Breakin' Down Blues," while "Sweet Home Chicago" is a Windy City song.
The guitar work is amazing, the lyrics are ageless, and the mystical plot is so out of this world that you want to believe it just a little bit.
---
It Serves You Right To Suffer – John Lee Hooker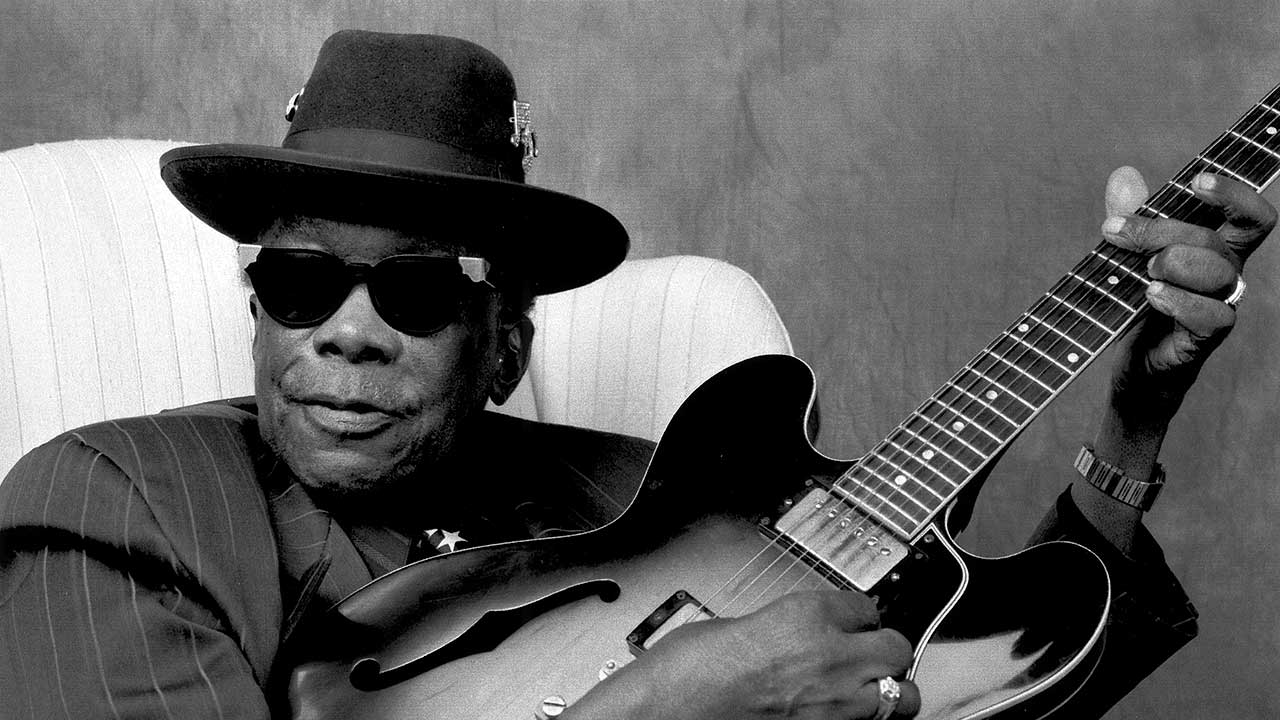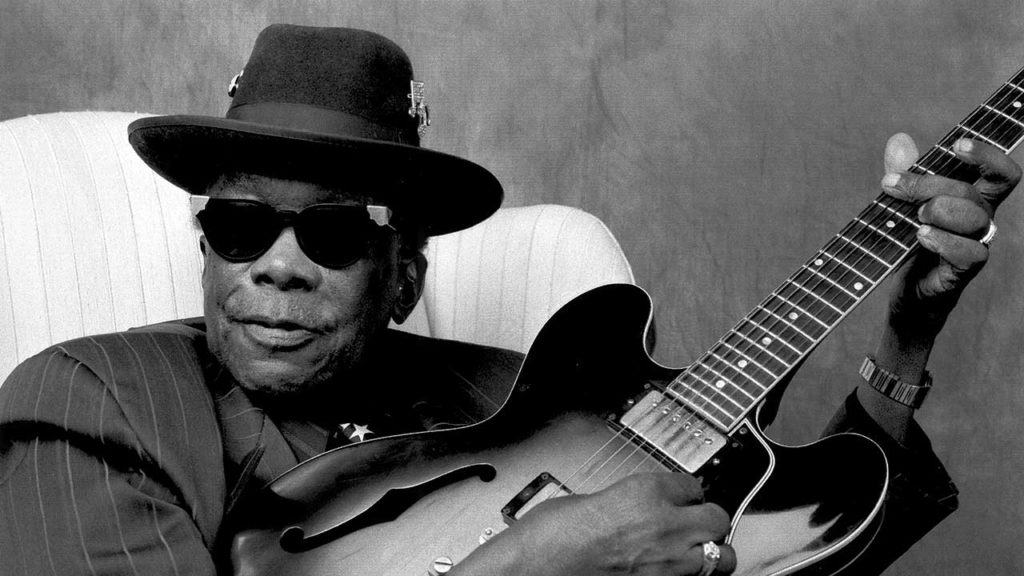 John Lee Hooker is in a class by himself when it comes to blues music.
John Lee, best known for the songs "Dimples" and "Boom Boom," didn't do much band recording, owing to the fact that backup bands couldn't keep up with his unusual playing style.
His earlier recordings include solely of him playing guitar and stomping the beat on a woodblock.
He also didn't record many albums, preferring to focus on singles. He frequently recorded under a pen name (John Lee, John Lee Booker, John Cooker, etc.) to make more money without violating his recording contract.
---
Live At The Regal – B. B. King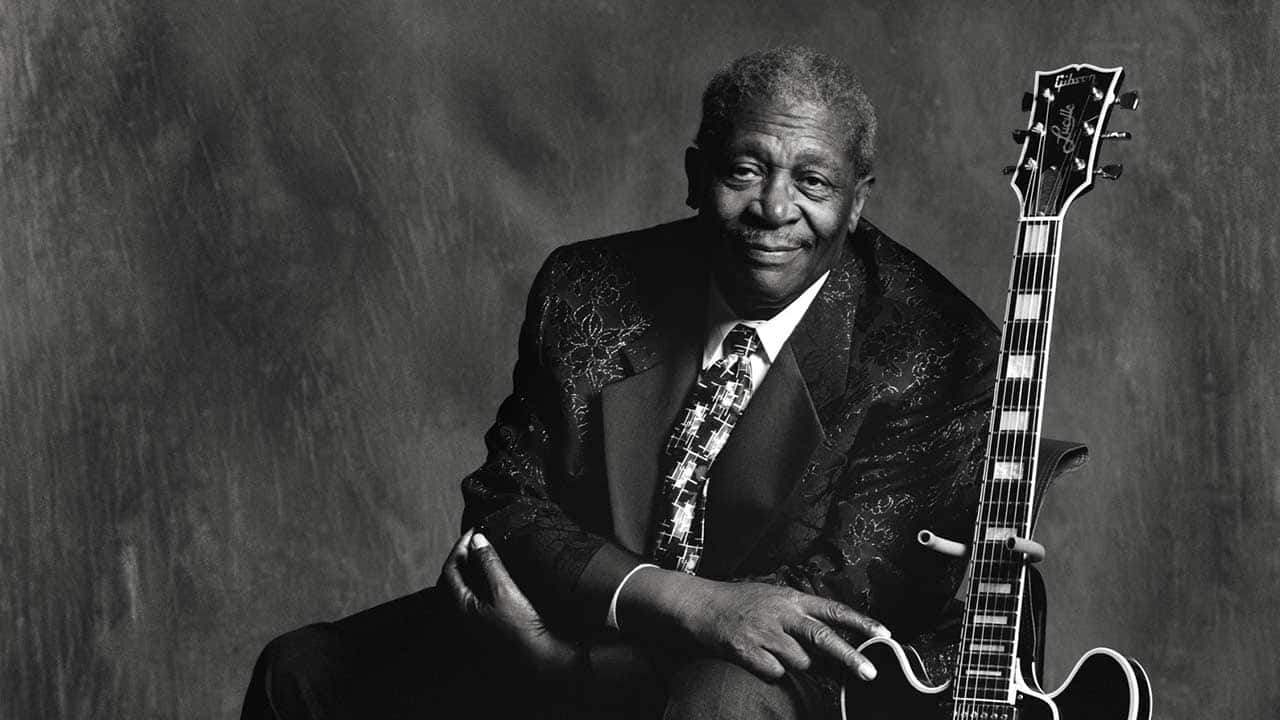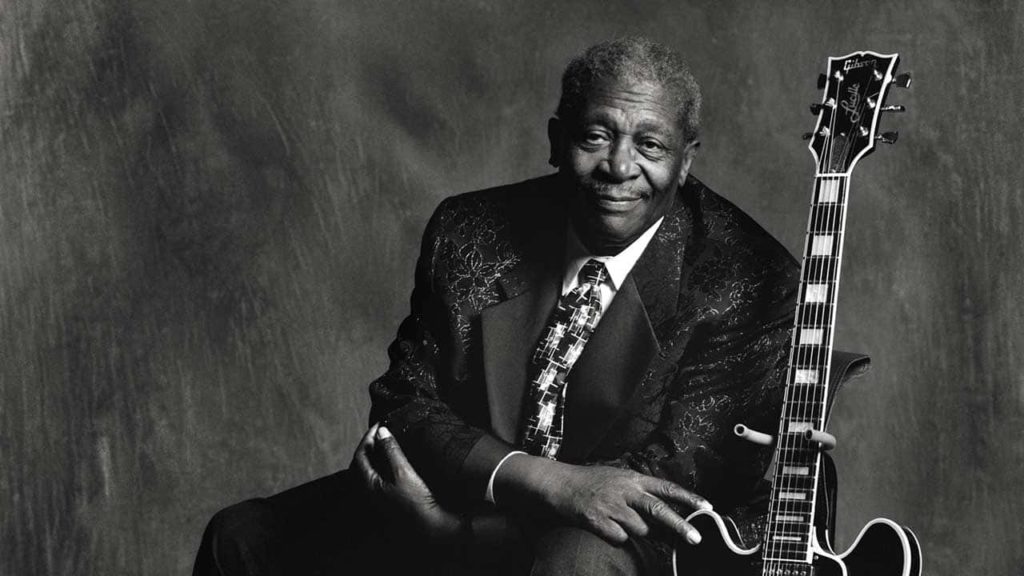 On November 21, 1964, King was a year shy of his 40th birthday when he played in front of the adoring, shouting fans at one of his favorite venues: Chicago's Regal Theater.
It was the singer/debut guitarist's live recording, and it recorded him at the pinnacle of his abilities, with stinging guitar lines countering his passionate vocals.
Live At The Regal is widely regarded as one of the best blues albums of all time. The album has a significant influence on British guitarists Eric Clapton and Mark Knopfler.
---
The Complete Recordings Vol. 01 – Bessie Smith
Bessie Smith is familiar as "Empress of the Blues," established a particularly earthy and soulful vocal style that gained her fame and fortune in the 1920s.
She released a spate of unforgettable 78-rpm singles, including the chart-topping "Down Hearted Blues" – with only piano accompaniment – in 1923. It is one of the many highlights of a 2-CD retrospective that serves as a testament to Smith's incredible legacy.
Dinah Washington and Janis Joplin were among those who were impacted by her.
---
Texas Flood – Stevie Ray Vaughan & Double Trouble
Stevie Ray Vaughan continued where the previous blues titans had left off.
Vaughan demonstrates a fantastic level of technique and mastery of the instrument in Texas Flood, which was unusual for a Blues performer at the time. Vaughan is popular for having one of the most sought-after guitar tones.
Texas Flood is the blues master's first album and one of his most essential.
---
West Side Soul – Magic Sam Blues Band
Magic Sam was a key figure in the legendary Chicago blues sound.
In 1967, he released his first album, one of the best blues albums "West Side Soul". The album mainly reflects the classic blues manner.
During his short lifetime, Magic Sam released only two albums.
Sadly, He died young, at the age of 32. Even today, his music ideas continue and his influence can be found on albums like West Side Soul by Magic Sam.
---
Born Under A Bad Sign – Albert King
"Born Under a Bad Sign" is one of the best blues albums of all time. "Born Under a Bad Sign" has influenced the music of legends like Jimi Hendrix, Eric Clapton, and Stevie Ray Vaughan.
This was Albert King's second compilation album, and it contains some of the bluesman's best work.
The title track is a blues song that captures the essence of the blues. It got released in 1967 and inducted into the Grammy Hall of Fame the following year.
---
Are You Experienced – Jimi Hendrix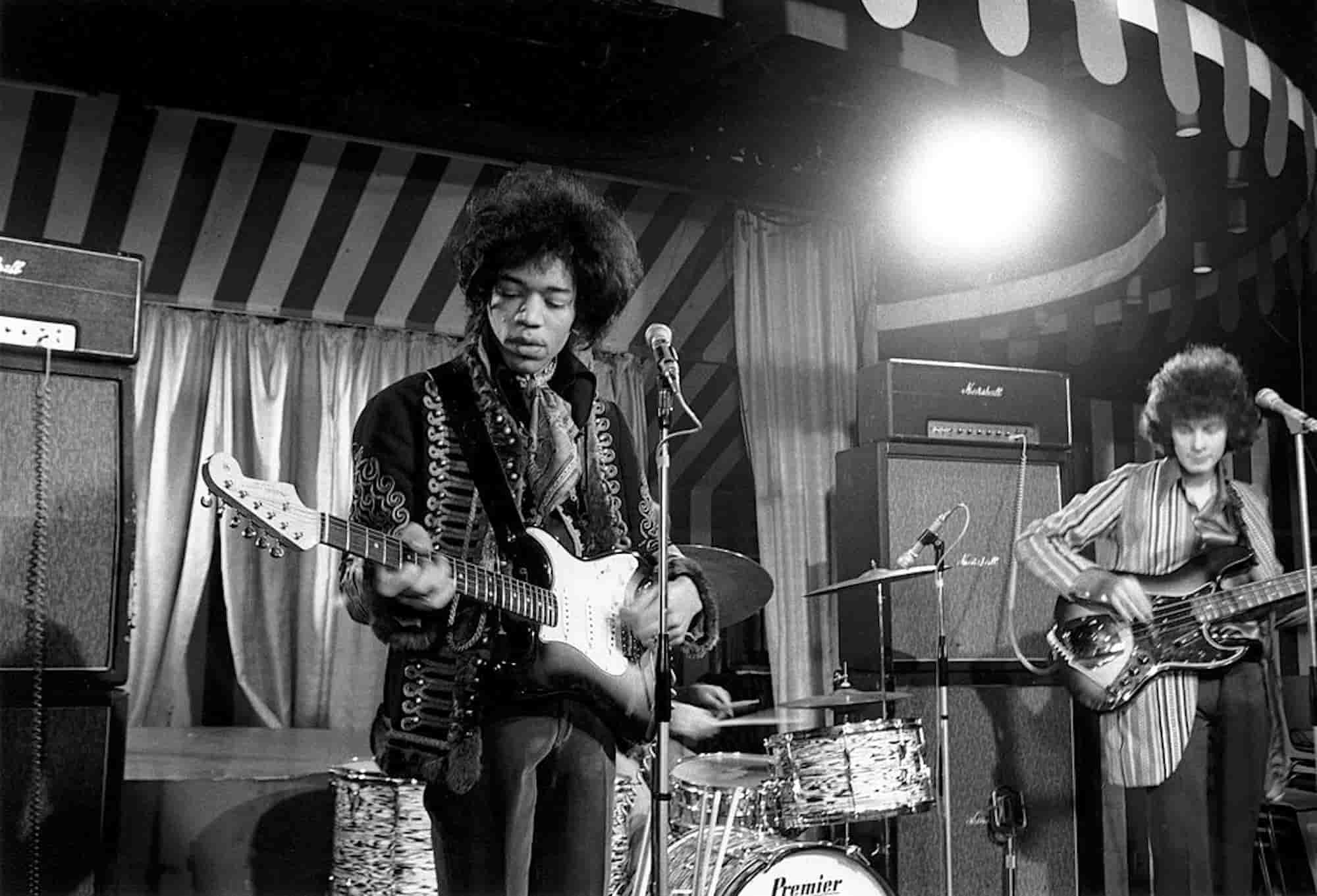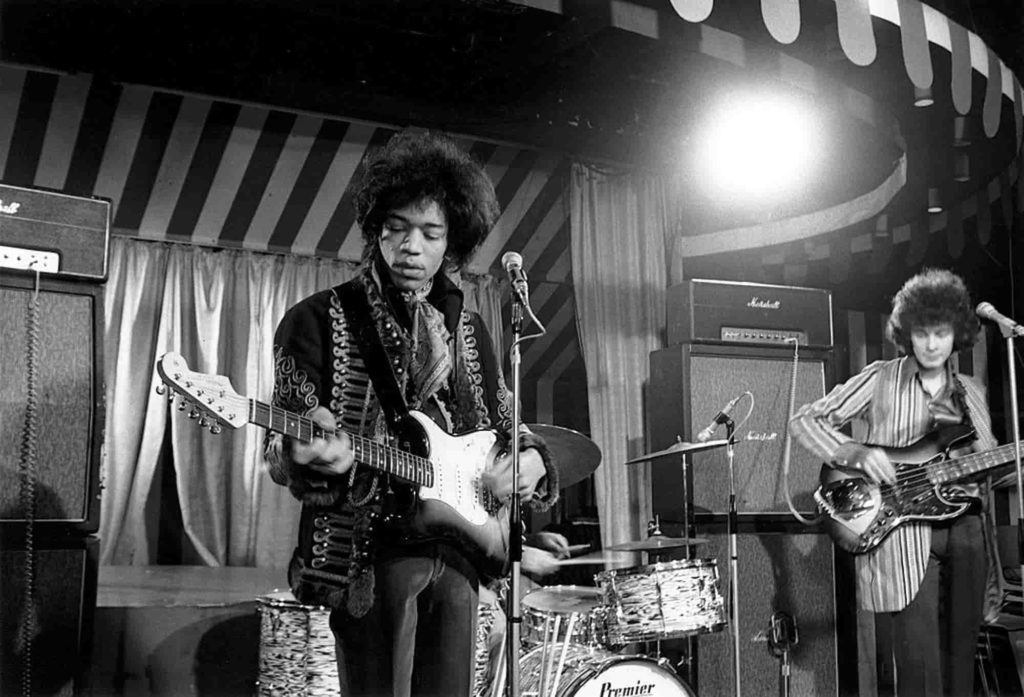 Jimi Hendrix elevated the blues to new heights. Nobody has ever matched Jimi Hendrix's blend of feeling, emotion, composure, and pure melody.
Are You Experienced is the record that launched his career. Many consider it as one of the best blues albums ever made. During its release, Hendrix was financially struggling as an unknown performer. Later, it became a commercial and critical hit.
After more than half a century, this album still stands as one of the best blues albums of all time. Back then, very few people could predict this.
---
Jail – Big Mama Thornton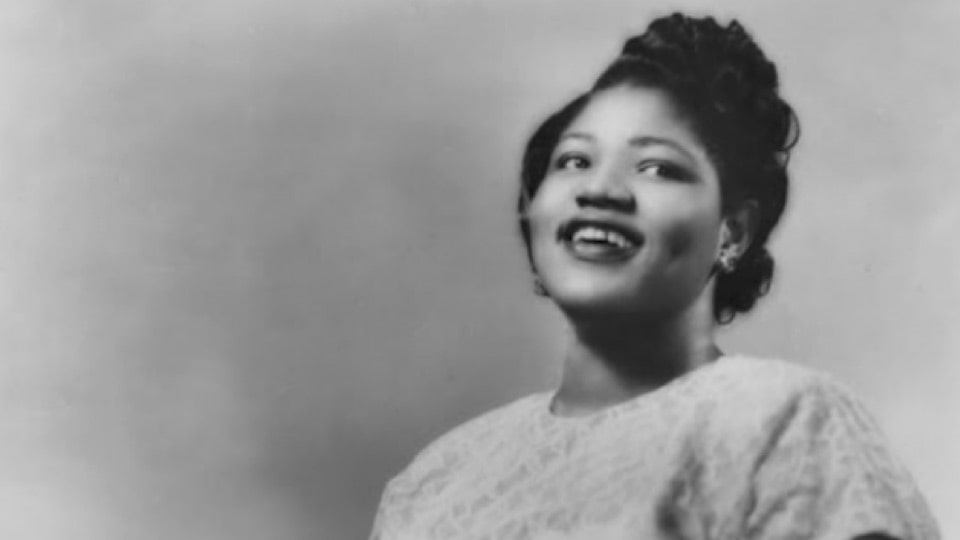 Montgomery, Alabama native, Willie Mae "Big Mama" Thornton is a one-hit-wonder. Certainly, the album is popular for her two-million-selling single "Hound Dog". It was the Leiber-Stoller composition that lasted seven weeks at the top of the US R&B chart in 1953. Later, Elvis Presley recorded this masterpiece.
Big Mama includes a rousing rendition of the song on this magnificent live album, which was recorded in two locations: in front of convicts at Monroe State Prison and the Oregon State Reformatory.
Thornton is in command here, tearing through her material like wildfire devouring a forest. James Smith (Harmonica) and saxophonist Bill Potter provided musical backing on "Little Red Rooster," "Rock Me Baby," and "Ball 'N' Chain."
The set concludes with a stirring gospel number: Edwin Hawkins' "Oh Happy Day".
---
Wheels Of Fire – Cream
Cream, made up by the ex-Yardbirds guitarist Eric Clapton, bassist Jack Bruce, and flamboyant drummer Ginger Baker, was a tumultuous but progressive supergroup. Their reign at the top of the British blues-rock tree was brief but eventful.
Wheels Of Fire, the power trio's third album, topped the US pop charts. It was a complex double album blending studio material with music recorded live in San Francisco.
Incendiary covers of Albert King, Howlin' Wolf, Willie Dixon, and Robert Johnson songs underlined the group's debt to many American blues artists who had inspired them to make music.
---
Ma Rainey's Black Bottom – Ma rainey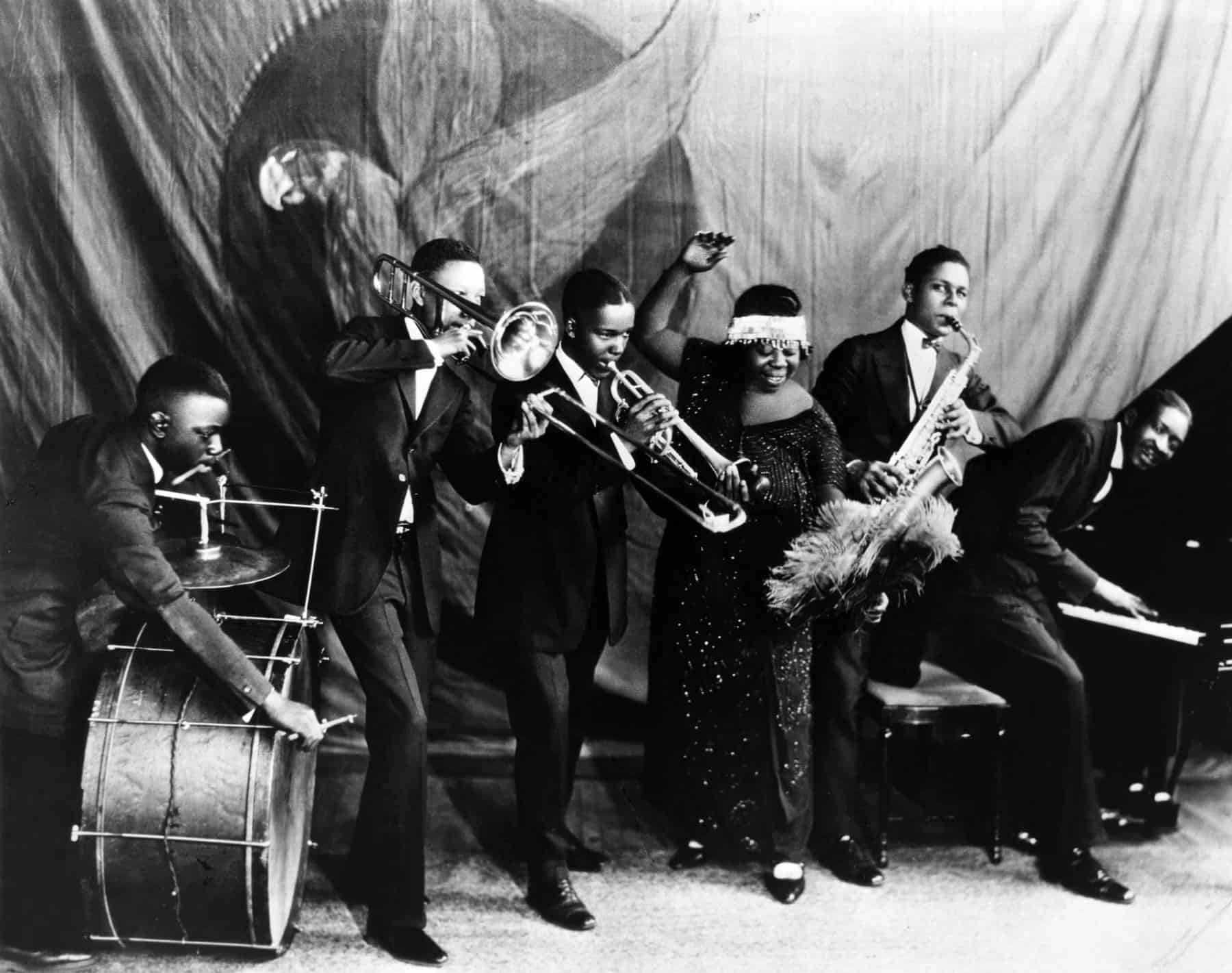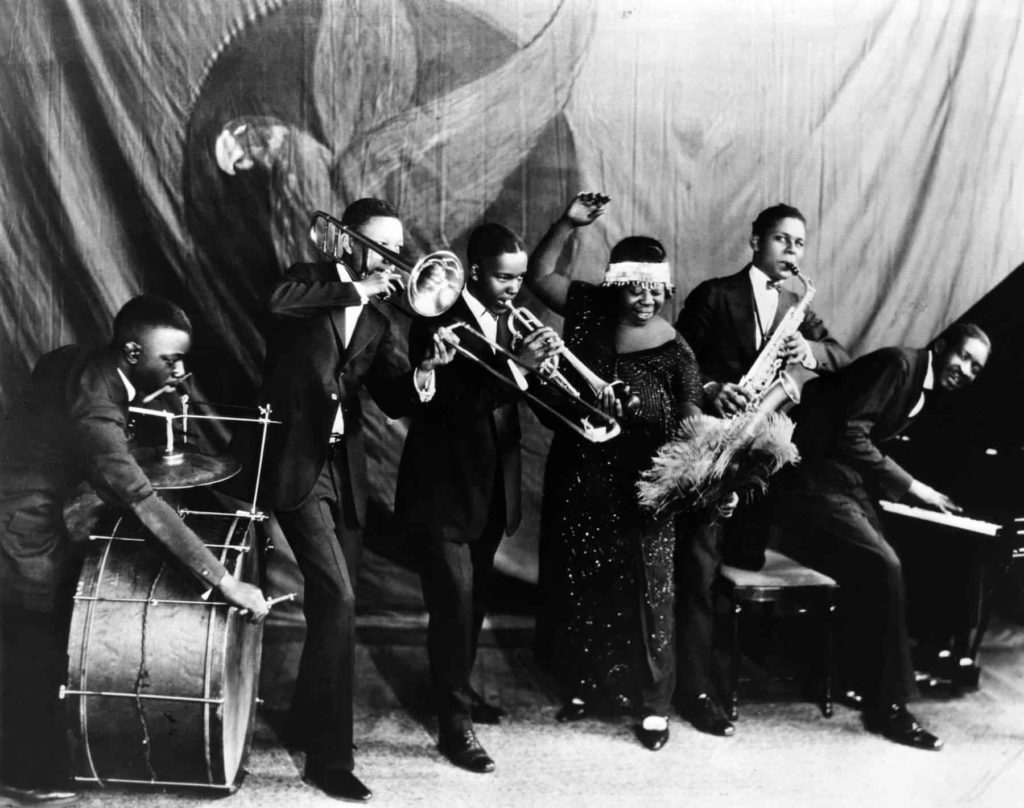 Ma Rainey, born Gertrude Pridgett in Columbus, Georgia, was one of the original blues singers.
With a powerful contralto voice, she was dubbed the "Mother of the Blues" by her first record label.
Her first recording was in 1923, and her final one was five years later, before retiring in 1935.
Ma Rainey's Black Bottom is a collection of 14 of the singer's best songs, including the famous and risqué title tune, as well as the equally marvelous "Bo-Weavil Blues" and "See See Rider Blues."
Without Ma Rainey, there would undoubtedly be no Bessie Smith, Big Mama Thornton, or Janis Joplin.
---
Folk Singer – Muddy Waters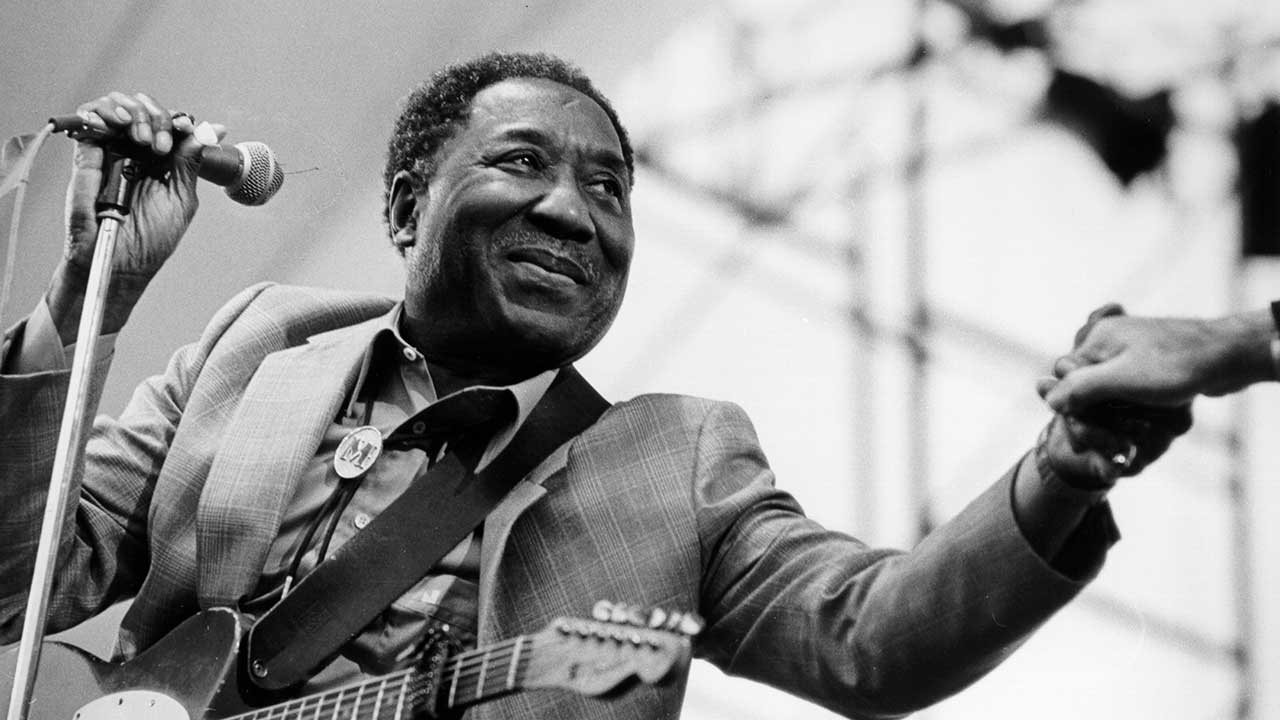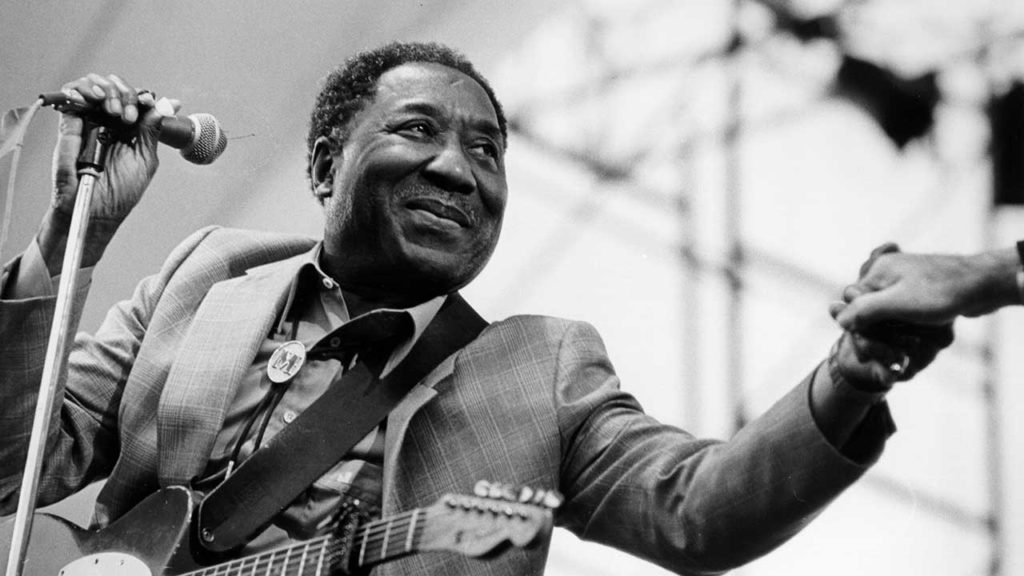 Certainly, it is really hard to compose a list of the best blues songs or albums without mentioning the name of Muddy Waters. For me, choosing one from all the albums is an arduous task.
Moreover, Muddy Water's single "Rollin' Stone" inspired the name of Britain's most renowned rock band, was closely tied with the Chicago electric blues sound.
However, on this beautiful album, he played an acoustic guitar in an intimate, unplugged-style session that intended to capitalize on the folk music craze of the early 1960s.
Buddy Guy, a future blues hero, contributes on more guitar, but it's Waters who is the unmistakable focus of attention, enthralling with his complex vocals that swing from thundering hollers to softening whispers.
In other words, it was a groundbreaking blues recording album.
---
The Genius of Earl Hooker – Earl Hooker
Earl Zebedee Hooker, a self-taught guitarist who first opted not to sing due to a speech impediment, was the cousin of another Mississippian, the better known John Lee Hooker.
Hooker began his career as a street musician in Chicago and eventually released some songs, one of which, the instrumental "Blue Guitar," became the inspiration for Muddy Waters' 1962 single, "You Shook Me."
Hooker's debut LP for the Wisconsin indie label, Cuca, came in 1967 and comprised a dozen self-written instrumentals that showcased his guitar's stinging attack and lucid tone, as his profile grew (he appeared on a Beatles' TV special in the US).
---
From The Cradle – Eric Clapton
Clapton, widely regarded as one of the greatest guitarists of all time, paid respect to his blues roots on this, his thirteenth solo studio album.
On it, he interpreted tunes made popular by Muddy Waters, Tampa Red, Otis Rush, Freddy King, Lowell Fulson, and other American bluesmen.
Despite receiving negative reviews, From The Cradle topped the US and UK album charts and won the Best Traditional Blues Album Grammy at the 1995 Grammy Awards. It has some of Clapton's best guitar work of his career.
---
Mr. Wonderful – Fleetwood Mac
Long before they captivated the pop music mainstream with their multi-platinum album Rumours in 1977, Britain's Fleetwood Mac was a blues-rock quintet marked by Peter Green's dazzling fretboard mastery.
This was the nascent band's hastily released second studio album, directed by Blue Horizon leader Mike Vernon.
Even though it was mostly self-penned material, the Mississippi delta blues approach was nearly apparent. The first of only two covers, Robert Johnson's legendary "Dust My Broom," refers to Elmore James' electric guitar-driven rendition of the song.
---
Still Got The Blues – Gary Moore
Gary Moore was up in Belfast and was heavily influenced by blues music. He began his career as a guitarist with Northern Irish band Skid Row in the early 1970s before temporarily joining Thin Lizzy.
He began his solo recording career in 1978 and twelve years later released Still Got The Blues. It reached platinum in the UK and gold in the US recording history.
Moore's blues roots are explored on the album. It featured two excellent covers: Chicago bluesman Jimmy Rogers' "Walking By Myself" and Johnny "Guitar" Watson's "Too Tired," including a guitar appearance from Albert Collins.
---
Keb' Mo' – Keb' Mo'
This five-time Grammy-winning fedora-wearing blues troubadour from Los Angeles began his career as Kevin Moore in 1980. Though he didn't make an impact until he reinvented himself as Keb' Mo' in the 1990s.
Mo's self-titled debut album featured his old school, acoustic-based style, which is a blend of rural and urban blues elements peppered with country, calypso, and folk flavors.
Mo's musical beginnings are highlighted through the inclusion of two Robert Johnson tracks, despite the fact that the majority of the album is self-written.
---
T-Bone Blues – T-Bone Walker
This record showcases the jump blues and electric blues sound's forefather. T-Bone Blues was published on the Atlantic label in 1959 and is still very popular today.
T-Bone Blues is one of the reasons why Rolling Stone magazine named T-Bone Walker one of the greatest guitarists of all time. It's another wonderful example of Chicago blues.
---
Burglar – Freddie King
Freddie King, the last of the three blues monarchs, was a traveling machine. Burglar was his second-to-last studio album before his death at the age of 42.
It has some of the best modern blues songs and showcases King's abilities as a singer and guitarist. Burglar is a terrific blues record, but it also has some funk undertones.
Overall, it is one of the best blues albums ever recorded by one of the greatest bluesmen to ever walk the earth's surface.
---
Final Words
A really good blues album can save your day when your mood gets a bit sad. However, the term blues appears to have derived from an old expression describing the pain associated with the aftereffects of alcohol; fighting the blue devil.
Therefore, when someone said they had the blues, it originally meant they were hungover from too much drinking.
If you've ever been hungover, you'll understand what it's like to have the blues.
Eventually, the term came to refer to any state of agitation or emotional melancholy.
Let us know which are the best blues albums that you like from our list. Also, mention any best blues albums that you believe should be listed here. Your precious comment will always keep us motivated. Thanks for reading this far.
---
Check also: