Radiohead is a band that needs no introduction. It's been almost 40 years since Thom Yorke, Jonny Greenwood, Colin Greenwood, Ed O'Brien, and Philip Selway have been playing music together for the band. By this long time, they have released nine studio albums and emerged as one of the most well-known and influential bands in the world.
Radiohead has always been a unique band as they are always open to experiment with new sounds and take chances. They've never been satisfied to stick to the script or take the safe route. Instead, they have continually challenged their own creative limitations and pushed themselves to discover new auditory boundaries.
Radiohead Albums Ranked
In this list, we will explore each of Radiohead's studio albums and rank them from worst to best. But when it comes to Radiohead albums, their worst studio album is still a masterpiece in its own right. That proves the worth of the band. Moreover, every album is an outstanding compositional work and each one has something unique and special to offer. All this said, here is our list of Radiohead albums ranked from worst to best.
9. Pablo Honey (1993)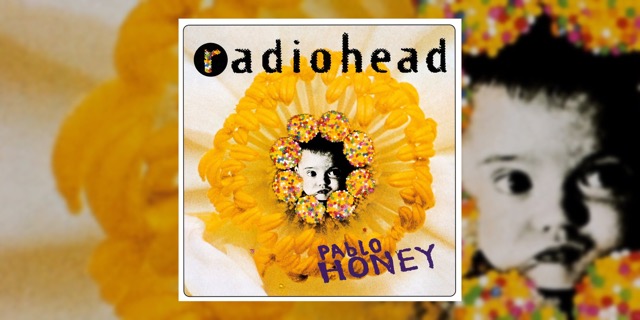 Pablo Honey, the band's debut album from 1993, is frequently listed as Radiohead's least noteworthy album and is at the bottom of the Radiohead albums ranked list. The album doesn't have a unifying subject like most of their later work, which makes it seem un-Radiohead. Even while the album has some standout songs, including the anthem "Creep" and the upbeat "How Do You?", it doesn't have a clear narrative.
The album is heavily influenced by grunge, as well as a passion for American alternative rock and British indie music. However, it doesn't really go beyond just combining these different influences.
Although "Creep" may serve as the band's best-known song, die-hard Radiohead fans who appreciate the band's nuanced and intricate lyrics might not find its anthemic character to their taste. Pablo Honey established the band's intellectual reputation despite its imperfections and marked the start of their musical odyssey, which led to their later critically acclaimed and ground-breaking albums.
8. The King of Limbs (2011)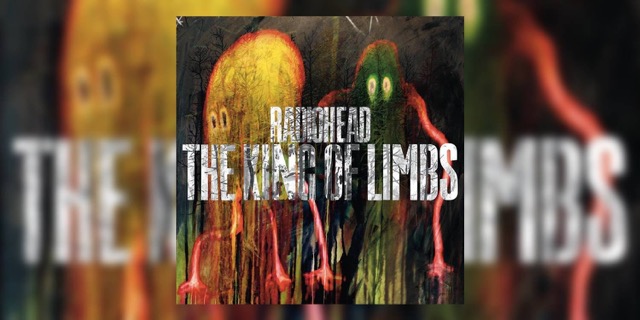 The King of Limbs (TKOL), which comes in at number eight on the Radiohead albums ranked list, is a rather short album with a playing time of just 37 minutes and 34 seconds. Although it remains a Radiohead album, it lacks the band's trademark emotional resonance and creativity.
Released in 2011, features distinctive keyboard bubbling and electronic glitches that would come to characterize their subsequent work. There are eight songs on it, with "Lotus Flower" possibly being the best. However, the album also contains some standout moments like, "Bloom," the album's first track, which has broken beats, and "Codex" which is a funeral march. TKOL nevertheless exhibits Radiohead's distinctive sound and punch despite its flaws.
7. The Bends (1995)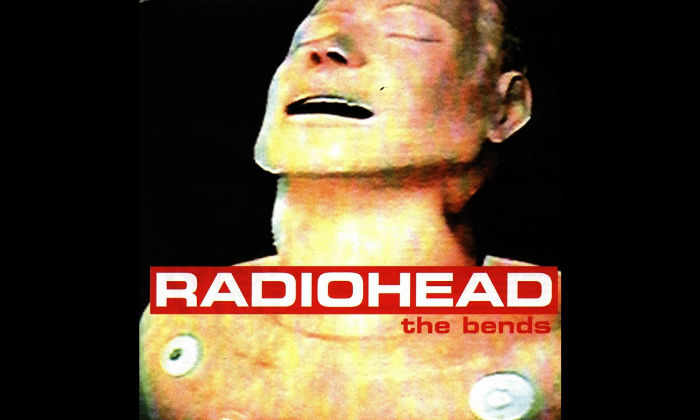 Ranked at number 7 on the Radiohead albums ranked list is Radiohead's second album, The Bends, a record that set the band apart from the growing alternative rock scene.
While other bands focused on the banality and brutality of life, Radiohead approached the subject matter with an educated flourish that made other groups look like soapbox screamers. Moreover, the album is not just about the songs but how they are delivered. The Bends showcases how Radiohead can use its guitars to achieve a different sound.
The album boasts some of Radiohead's best songs, including "Fake Plastic Trees," "Bones," and "Street Spirit," all of which demonstrate the weight of profoundly moving melodies. Overall, the Bends is a crucial Radiohead album that displays the band's skills and abilities, even though it may not challenge the genre's fundamentals in the same way as Kid A and In Rainbows. Every song on this album is pretty much excellent.
6. Amnesiac (2001)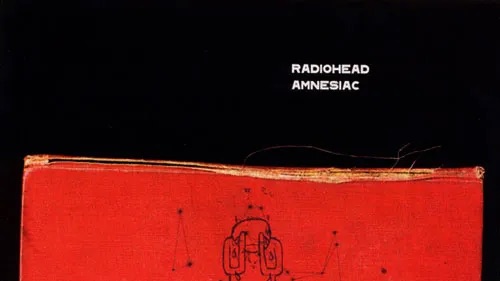 Amnesiac, the fifth album by Radiohead, is ranked number 6 on the list. In order to extend the LP, the band used the recordings from Kid A's sessions. As the sister to Kid A, Amnesiac does slightly worse in contrast, but it is still a fantastic collection of tracks that can stand on its own.
Amnesiac features "Knives Out," which is considered one of the band's finest. Also, the album contains another well-known song, "Pyramid Song". It combines Yorke's hypnotic vocals with haunting piano chords, throbbing bass, and ambient soundscapes.
Overall, the album pushes listeners with its jazz influences, discordant electronic soundscapes, and thought-provoking lyrics. As a result, the album demonstrates the band's overflowing well of ideas at this richly creative and unrestrained point in their career.
5. Hail to the Thief (2003)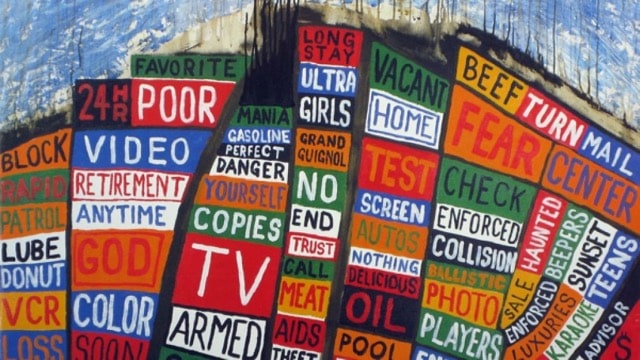 Hail to the Thief, which is ranked number 5 on the Radiohead albums ranked list. It is an album that demonstrates Radiohead's political side. It is renowned for its scathing take on the War on terror and the growth of hardline conservatism. This album also masterfully captures the fury and anxiety of the period.
Most importantly, the guitars were brought back into sharp focus. The artistry with which the group coalesces rock with their electronic flights of fancy on a song like "Go to Sleep".  The 14 songs on the album are packed with concepts that merit repeated listens, even though not every song has the same impact as the album's opener 2 + 2 = 5. However, this album distinguishes true Radiohead devotees from others.
4. A Moon Shaped Pool (2016)
A Moon Shaped Pool, Radiohead's most recent album, is a masterpiece created with sumptuous orchestral arrangements and a reliance on Jonny Greenwood's developed cultured ear. Coincidentally, it is the band's fourth album, which is ranked at number four on our Radiohead albums ranked list.
The album clearly represents a return to form for the band. It was the first time they have heavily depended on the classical compositions of the London Contemporary Orchestra. With songs like "Daydreaming" and "Burn The Witch," it sounds like a classic album.
You will enjoy the album best if you let it play out as intended. Moreover, allow the album to swallow you whole and enrich your musical bones with the fragrance of tradition and evolution meeting at the corner.
3. In Rainbows (2007)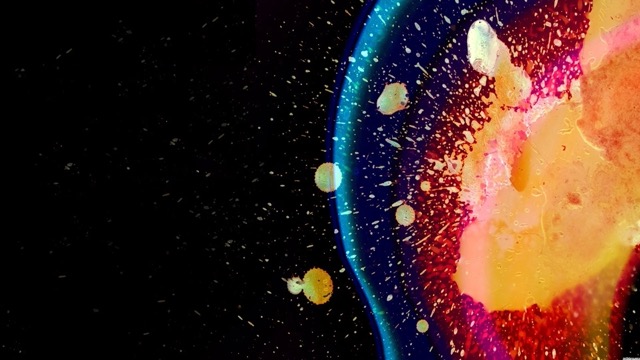 The third album on the Radiohead albums ranked list is In Rainbows. It is a timeless masterpiece that deepens Radiohead's connection to its listeners. The album got released publicly as a "pay what you want", asking the fans to unite with the group as a whole.
Despite the gloom in the music, there is a fantasy of reaching out and touching the colors of the rainbow, which is crucial to the album's effectiveness. The album has a continual energy that never really ages. From the garage rock fuzz of "Bodysnatchers" to the carefully chosen but rhythmically pumping "Weird Fishes/Arpeggi".
2. OK Computer (1997)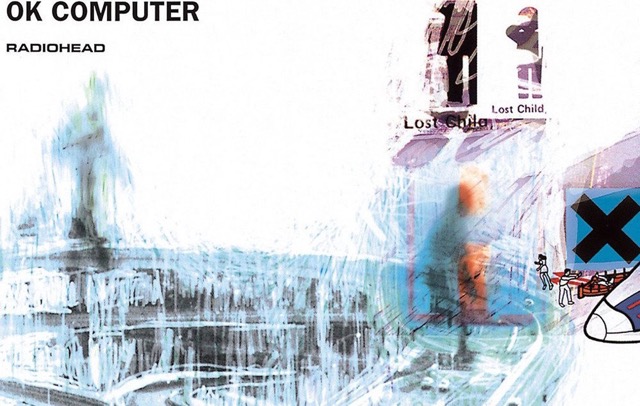 The groundbreaking album by Radiohead, OK Computer, which revolutionized rock music, is ranked second on the Radiohead albums ranked list. When it was released in 1997, it effectively ended Brit-Pop and ushered in a new era of British music.
While lead singer Thom Yorke's storytelling abilities are evident in the lyrics, the album's speculative narrative framework allows listeners to join in the sci-fi fun. Moreover, the album includes classics like "Paranoid Android". It combines the roots of rock music with the idea of evolution to create a masterpiece.
Overall, listeners can take an emotional trip through the expansive cinematic grandeur, cold atmosphere, and noise bursts that make OK Computer a once-in-a-generation classic.
1. Kid A (2000)
Finally, we have reached the top of our Radiohead album ranked list. Subject to personal opinion, Radiohead's best album, Kid A is a masterwork of sound experimentation and artistic integrity.
It represents a significant shift from their earlier style and sparked debate among fans upon its release. Nonetheless, Kid A has become a crucial record of our time thanks to tracks like "The National Anthem" and "Idioteque".
While difficult to listen to and intricate in texture, it rewards diligent listeners with a sumptuous and rich aural experience. Radiohead produced an album that is still regarded as one of the most influential of all time.
Final Words
Radiohead truly released some groundbreaking tracks in art, alternative, and experimental rock scenes. Still, today whenever the band performs live, a great number of fans and audience take part and proves that Radiohead is their favorite band.
It was not easy to make Radiohead albums ranked list as each of their albums stands out with unique rock ideas and wonderful songs. So, let us know in the comment if disagree with our Radiohead albums ranked list.  
Check also: