Calibbr Review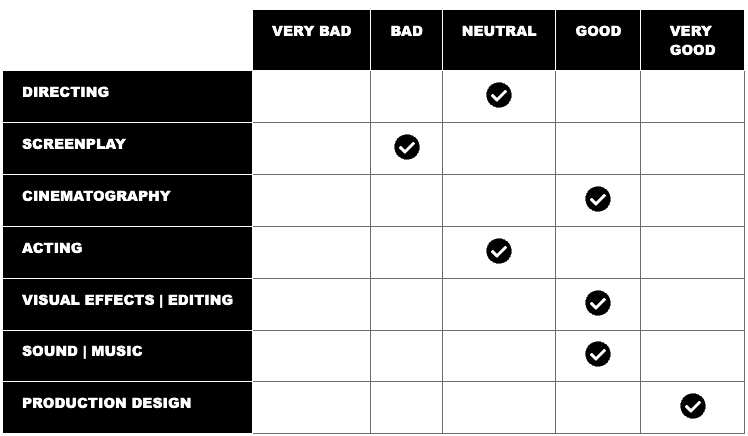 Directing
Who Killed Sara Season 3's directing is one of the reasons it felt lousy. It just wasn't on par with the previous seasons. The directing was neutral.
Screenplay
The second reason why it received mixed reception is the lack of consistency in terms of writing. Who Killed Sara season 3's screenplay was bad.
Cinematography
Now, this is the section where this show shined. The cinematography of this season was quite beautiful. The cinematography was good.
Acting
There are mixed reactions towards the acting. Some people say that the acting was over-exaggerated meanwhile; others find it decent. In my opinion, it varies from episode to episode, which is also a fault of direction. So acting was neutral.
Visual Effects | Editing
There aren't many uses for visual effects in the show, but the editing can sometimes be a little sloppy. Overall, it was good.
Sound | Music
The music of the show is another highlight. This season especially needed a good score to support the lackluster storyline, and it did the job quite well. So, the music was good.
Production Design
The production design of Who Killed Sara is very good. It is shot in some beautiful scenery. This high-level production design makes the show stand out among other crime dramas.
---
Plot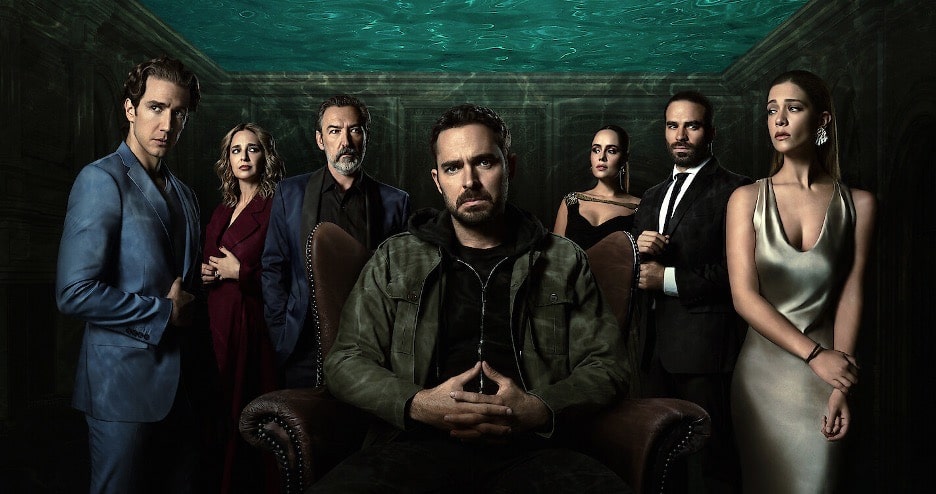 The show follows Lex Guzmán, who, after serving 18 years in jail for a crime he did not commit, is determined to find out who murdered his sister Sara and exact revenge on the Lazcano family who mistreated him.
---
Detailed Review
Now, let's review Who Killed Sara Season 3 in a little bit of detail and determine where things went wrong. This section will contain spoilers so if you haven't watched the show then proceed with caution.
When the show first started in 2021 and surprisingly, the show got two seasons in a single year. While the second season felt a little forced, it did quite well with the audience. However, with season 3, things have really gotten off track.
Out Of life
There are many reasons why Who Killed Sara Season 3 didn't sit right. The biggest one that many people agree with is that it shouldn't have been dragged past season 2. Clearly, the creators got greedy and decided to squeeze the little life it had left. This has led to drastic results.
Inconsistent Tone
The other reason is that the creators were simply confused about the tone of the show. If you watch previous seasons of Who Killed Sara, you'll have the vibe of a murder mystery. However, season 3 goes all out and tries to be a horror thriller, murder mystery, and science fiction all at once. Who Killed Sara changes from a whodunit murder mystery to a little bit of a cat and mouse game, but it doesn't feel nearly as effective.
Subplots
Adding fuel to this dumpster fire are the subplots. These subplots failed to tie themselves to the story and felt as if they led nowhere.
For instance, there's a separate storyline about Chema fighting to survive, but it goes nowhere until episode 5, leaving you questioning what the point of it is in the first place.
All these elements left a sour taste in the audience's mouth. However, all of it isn't entirely bad.
The Positives
Not all Who Killed Sara Season 3 is horrendous. There are also some positive aspects. For instance, the cinematography and the production value were top-notch.
Season 3 also offered quite a weird conclusion to this show. It started out as a simple murder mystery, but this season added a lot of supernatural and horror elements into the mix. But this somewhat helps popularize the show among fans of other genres.
The last episodes were better than the previous 5 episodes. However, the ending became difficult to understand due to all the shortcomings. So, we are going to explain the ending of Who Killed Sara Season 3.
---
Who Killed Sara Season 3: Ending Explained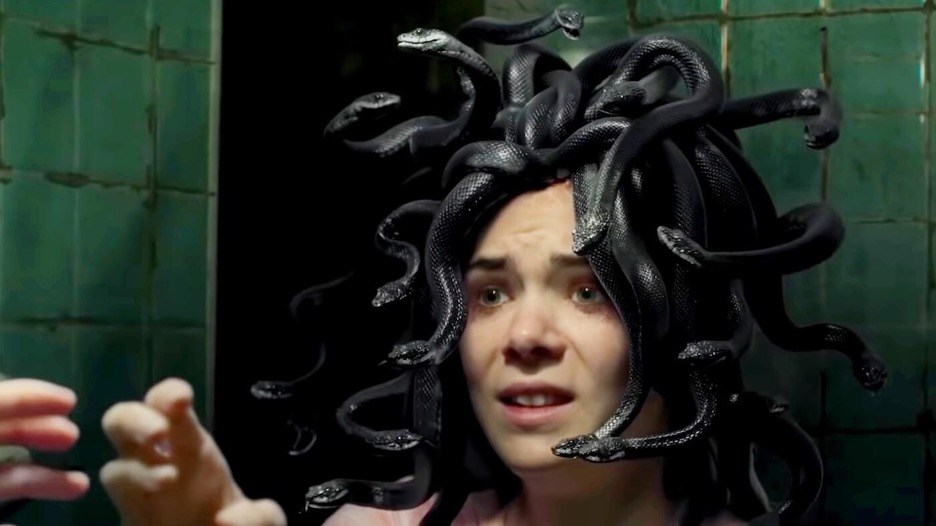 The ending of Who Killed Sara has left many people clueless. It came out of nowhere. However, we will try to explain what the ending meant.
So, to make things easier, let's break down the ending.
Who Actually Killed Sara?
Season 3 of Who Killed Sara finally revealed the mystery that the show is based around. It turns out the cold-blooded killer is Sara herself (kind of). In the finale, it is revealed that Sara committed suicide.
Sara was diagnosed with schizophrenia in Season 3. Reinaldo recognized Sara as an ideal lab rat because of her condition. Reinaldo jumped at the opportunity when Sara needed to be taken to a specialized hospital after her parasailing accident. He took Sara to his own facility and spread the rumor that she had died.
Sara lived her last days in this facility, where she underwent constant experimentation. However, Sara reached her breaking point and stabbed herself to death after stealing a butcher knife. So, the blame for Sara's death can be pinned on Reinaldo, who only used Marifer as bait.
What The Hell Is The Medusa Project
The Medusa Project is basically a project that was led by Reinaldo who wanted to find a cure for homosexuality and schizophrenia. Therefore he actually kidnapped Sara.
The idea behind this entire project was that Reinaldo found out about his daughter being gay. So, he decided to find a cure to end homosexuality and schizophrenia (despite the two having no connection at all).
That's all the explanation the writers have given regarding The Medusa Project.
Reinaldo's Fate
So now we know that all the events kickstarted thanks to Reinaldo's nefarious schemes. But what happened to him?
Alex (Sara's brother) gets the full story from Tonya, who worked for Reinaldo and was a spy at Dr. Alanis' office, on everything from the Medusa Project to what really happened to Sara.
Alex gets furious after learning the truth about his sister. He entered Reinaldo's facility and shot almost everyone in sight.
Alex cornered Reinaldo and hooked him up to one of his devices. Reinaldo begged for his life. César also attempted to calm him down by warning him that if he flicked the switch, he would face extra jail time. But at this point, Lex had lost faith. He murdered Reinaldo.
What Happened To Daniela?
The ones who suffered the most at the hands of Reinaldo were Chema and Daniela. They faced a lot of torture from Reinaldo. However, they did manage to get a happy ending. Both managed to escape from Reinaldo's facility.
Daniela provided one of the most satisfying scenes the finale had to offer. When Reinaldo was left wounded on the ground by Lex's gunshot, he turned to his daughter for assistance. She walked away after taking one look at him.
Does Marifer Also Dies?
Yes, Marifer succumbed to burns and died. Marifer was burned in the season two casino fire and never healed from her injuries. Marifer succumbs to her burn injuries and dies as Alex attacks the Medusa Center in the final episode. She then awakens in dream-like heaven, where she is reunited with Sara.
How Does The Show Actually End?
The final episode concludes with a mass grave site where Reinaldo buried all the victims of his experiments. We observe the police digging up the remains to identify the victims, and we can only presume that their relatives have been notified.
With Mariana pledging herself to a nun, Chema, Lucia, Elisa, and Alex are the only remaining cast members. After Lucia has laid flowers on the graves, we witness them walk away into the countryside.
---
Conclusion
Who Killed Sara used to be a very promising show when it began. However, corporate greed pushed it towards hell. With Season 3 of Who Killed Sara we hope that all the big producers can learn a lesson or two.
If you've been following the show from season 1 then it is possible that you probably don't recognize it sometimes if it is the same show. Thankfully, we got a conclusion to the suspenseful storyline of this show.
Some people are happy with this ending while others are quite dissatisfied. I personally think that Who Killed Sara Season 3 could've been good but some questionable choices regarding the storyline made it a mess. Overall, it is mediocre at best.
---
Recommendations
If you have already watched all seasons of Who Killed Sara and want to watch something similar to that, then we got you covered. Here is a list of similar shows.
Entrevías
Dark Desire
The Marked Heart
Welcome to Eden
Unauthorized Living
The Lincoln Lawyer