Jazz fusion stands as a progressive version of jazz music, developed in the late 1960s. Back then, musicians who are influenced by the rock and roll genre used to experiment with jazz harmony and improvisation. They combined progressive instruments such as electric guitars, amplifiers, synthesizers, keyboards with the rhythm of jazz and blues. With the touch of modern rock instruments, old jazz music evolved to jazz fusion and people loved this new movement.
Jazz fusion compositions vary in complexity. Some musicians like to use groove-based vamps in a single key or chord with a simple and repetitive melody. Others employ elaborate chord progressions, alternative time signatures, and multiple melodies with counter melodies. The continuous development of jazz with innovations in composition, harmony, and technology have settled the ground for new generations of guitarists with unique ideas.
In this article, I have rounded up some of the best jazz fusion guitarists of the present time covering a wide variety of styles.
---
Guthrie Govan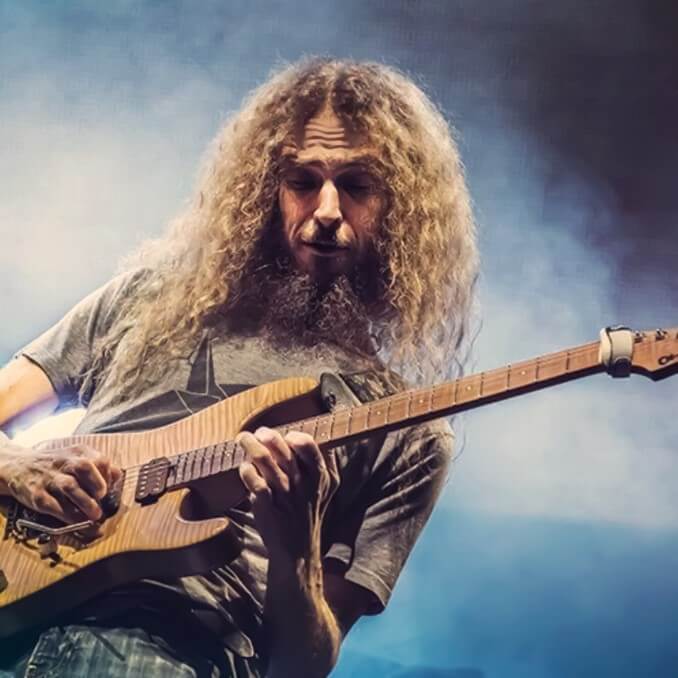 English guitarist and guitar teacher Guthrie Govan is truly a guitar god. Combining an incomparable technical skill with a mastery of almost all styles, Guthrie is comfortable comping in a conventional jazz group as he is performing death-defying 'shred' guitar. His solo album Erotic Cakes is quite a masterpiece.
Guthrie Govan has collaborated with Steven Wilson in the album Raven That Refused To Sing and Hand Cannot Erase. He is the lead guitarist in Hans Zimmer Live band. With instrumental power trio band The Aristocrats, Guthrie played with Marco Minnemann and Bryan Beller and released four studio albums.
Guthrie has written two books on guitar playing. Creative Guitar Volume 1: Cutting Edge Techniques and Creative Guitar Volume 2: Advanced Techniques.
---
John MacLaughlin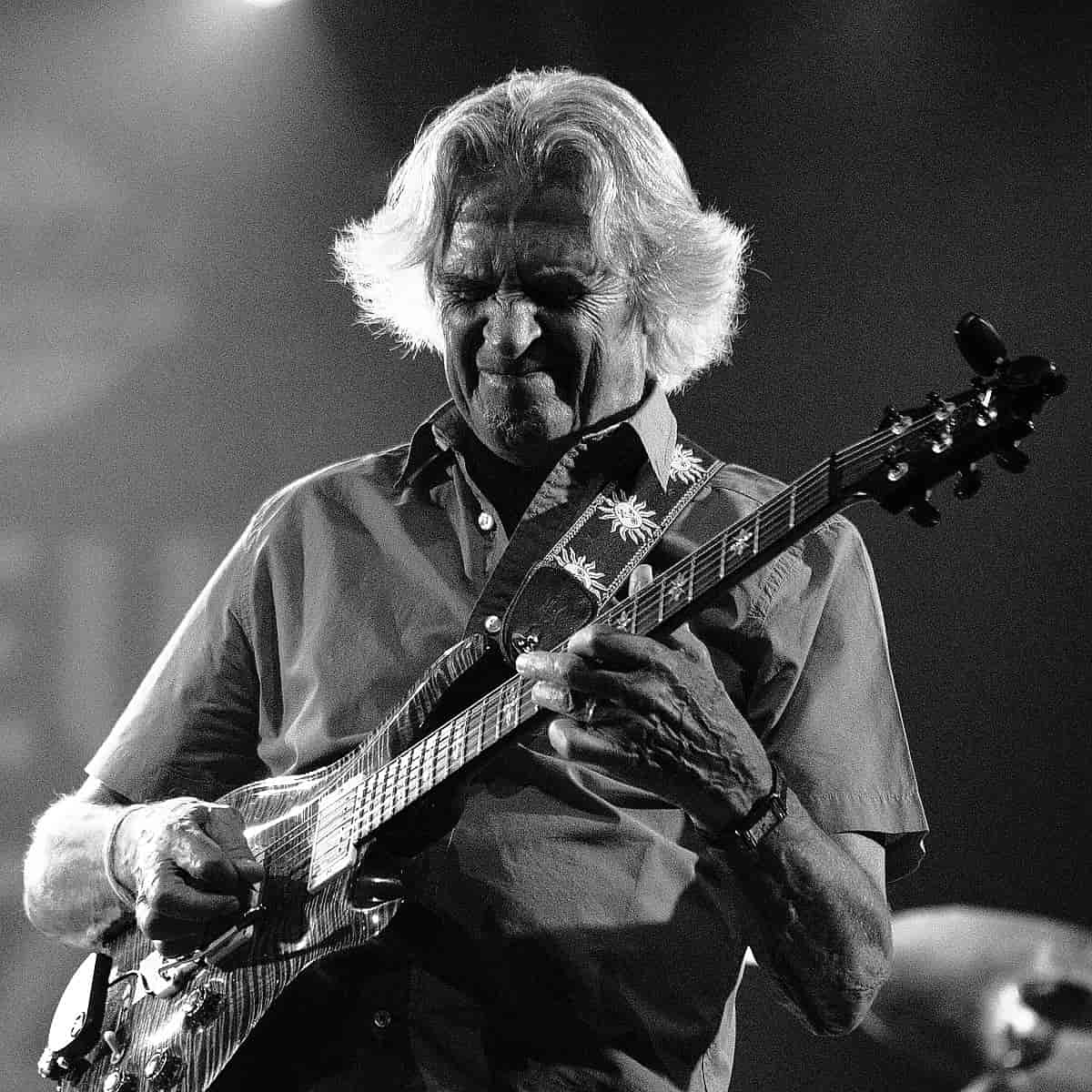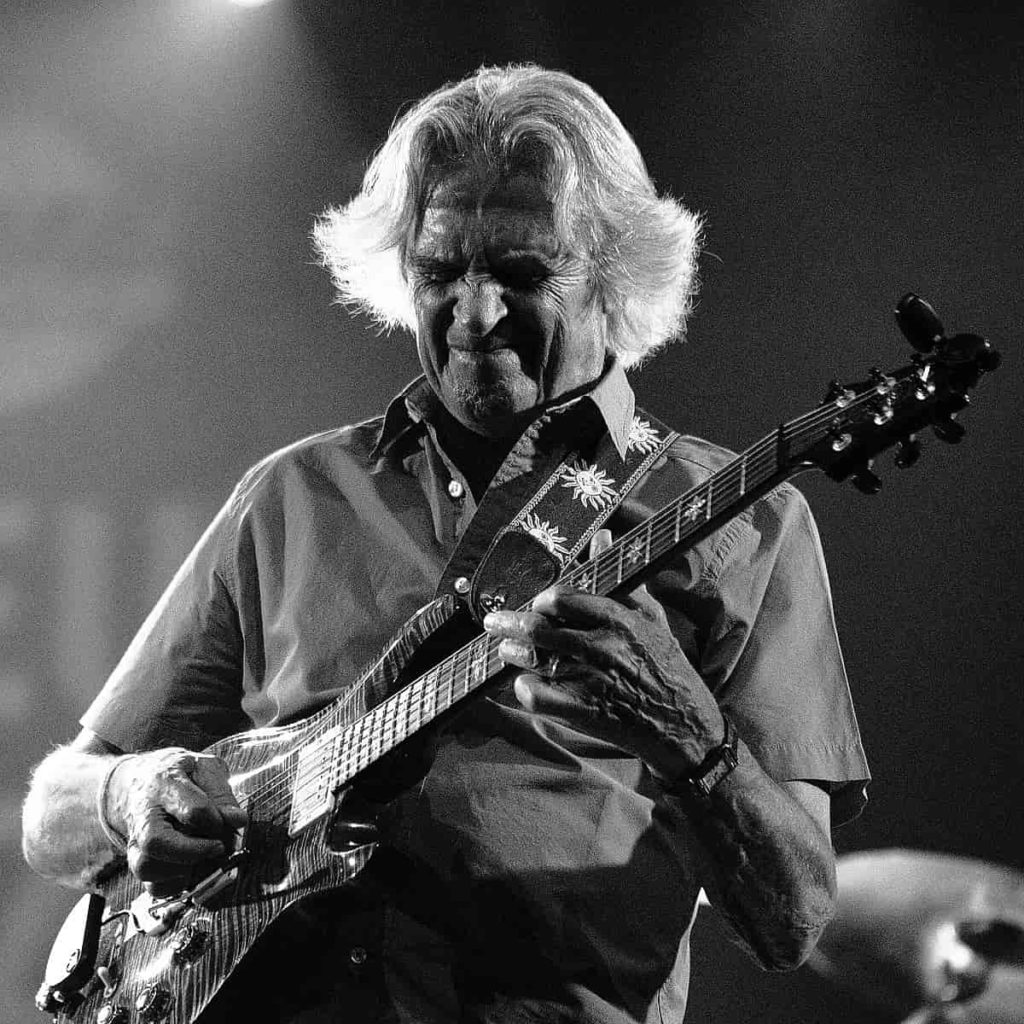 John MacLaughlin is a pioneer of Jazz Fusion. His music magnifies different sections of jazz with rock, world music, Indian classical music, Western Classical music, flamenco, and blues.
MacLaughlin won the Grammy Award in 2018 for the Best Improvised Jazz Solo on "Miles Beyond" from the album Live at Ronnie Scott. He has collaborated with jazz legend Miles Davis.
MacLaughlin's 1970s electric band, Mahavishnu Orchestra presented a technically challenging and complex style of music that focused on electric jazz and rock with Indian and Eastern inspirations. The band played a vital role to establish fusion as a new style of music. He also runs another band called Shakti (Energy) with the greatest table player Zakir Hussain.
---
Kurt Rosenwinkel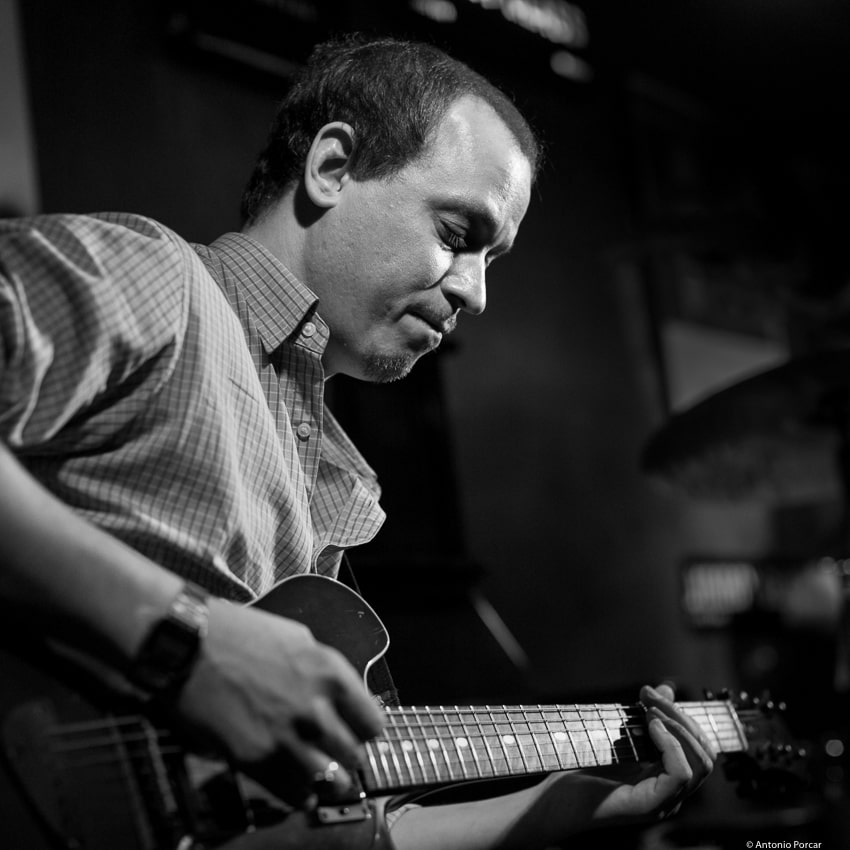 Kurt Rosenwinkel is arguably the pre-eminent modern jazz guitar player of his time. His influence on the contemporary scene is undeniable. The Jazz book has quoted him as "a visionary composer, with an infinite sensitive way of layering electronic sounds, borrowed from ambient music, dub, and drum & bass, and manipulating them intelligently."
Rosenwinkel has published thirteen albums as a leader. He also worked as a sideman with Brian Blade, Paul Motian, Mark Turner. His music is deeply influenced by John Coltrane, Bud Powell, David Bowie, Charlie Parker, Allan Holdsworth.
---
Julian Lage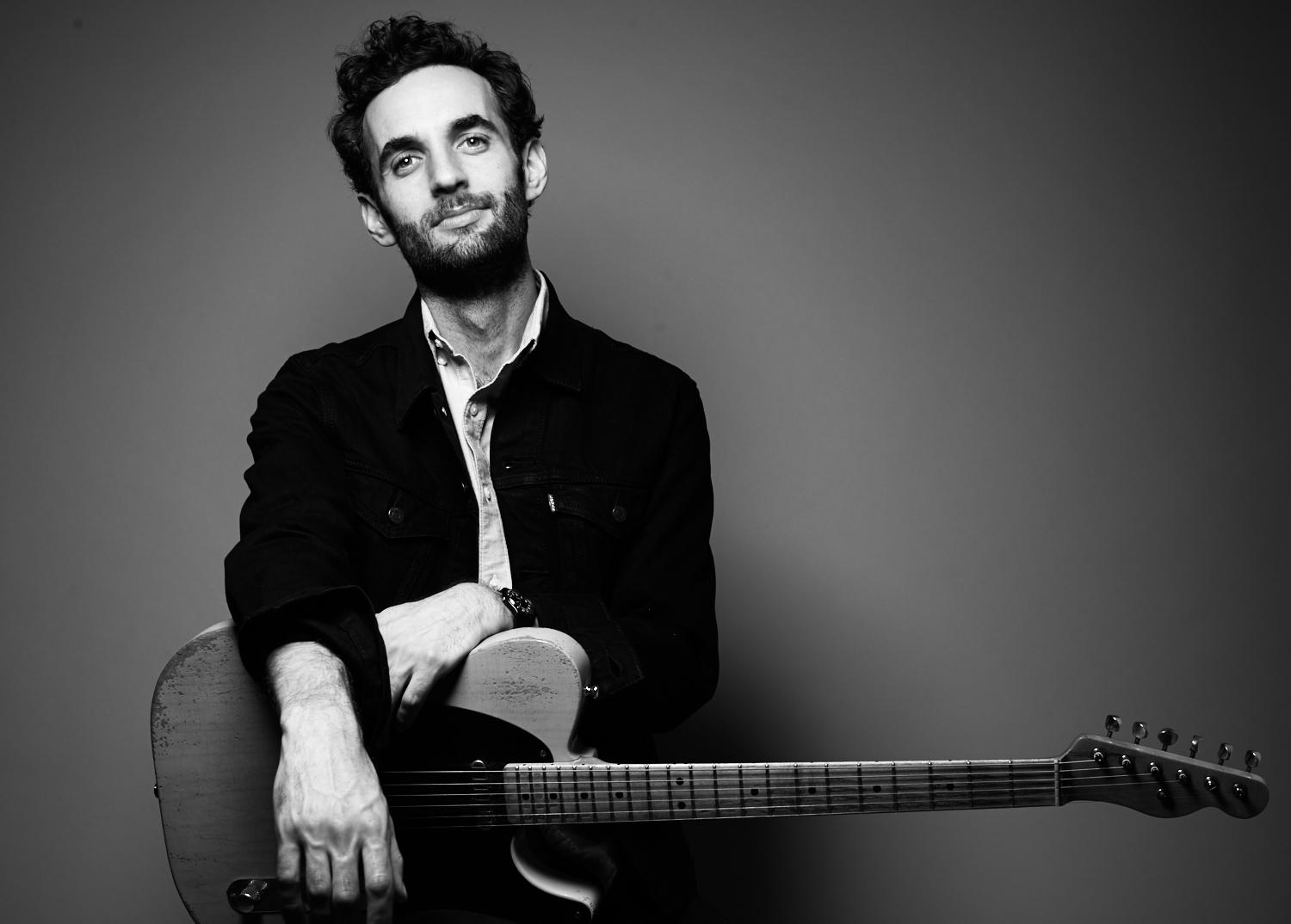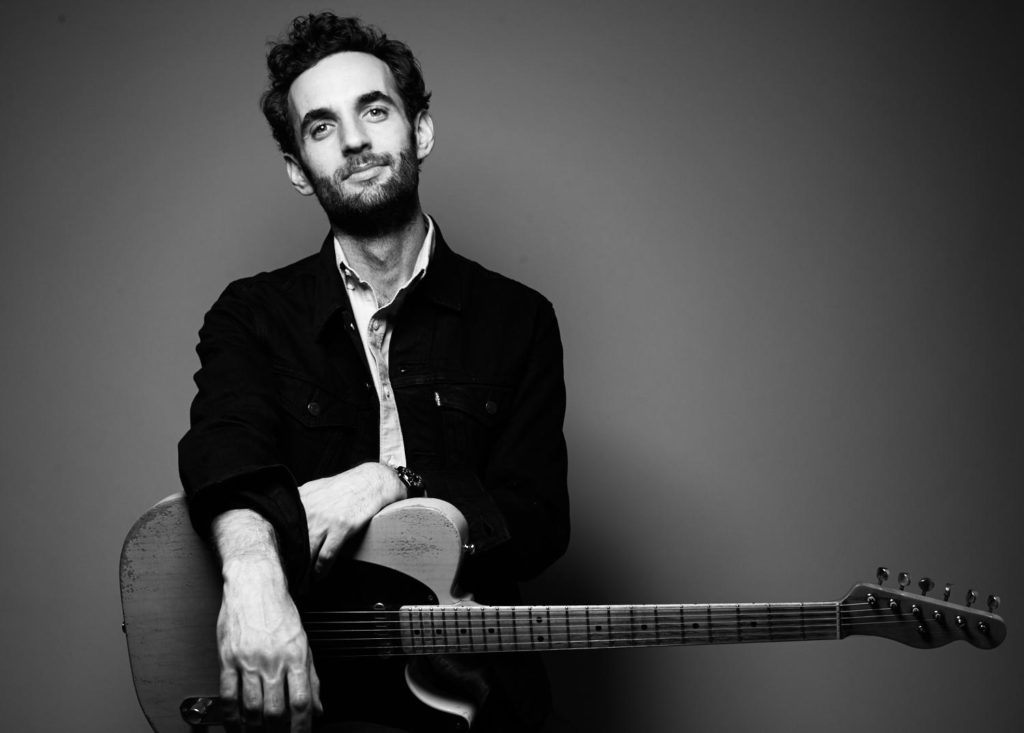 Julian Lage is a brilliant contemporary jazz fusion guitarist, a generational talent with a perfect technique and seemingly endless curiosity. He explored the myriad strains of American musical history which lead him to collaborate with a diverse range of world-class musicians, from John Zorn to Gary Burton.
Julian is a child prodigy. He performed at the 2000 Grammy awards at the age of twelve. He has released twelve albums as a leader, including the latest album, Squint.
If you haven't listened to Julian Lage before, I would recommend one of my favorite tracks Margaret from the album Gladwell (2011).
---
Peter Bernstein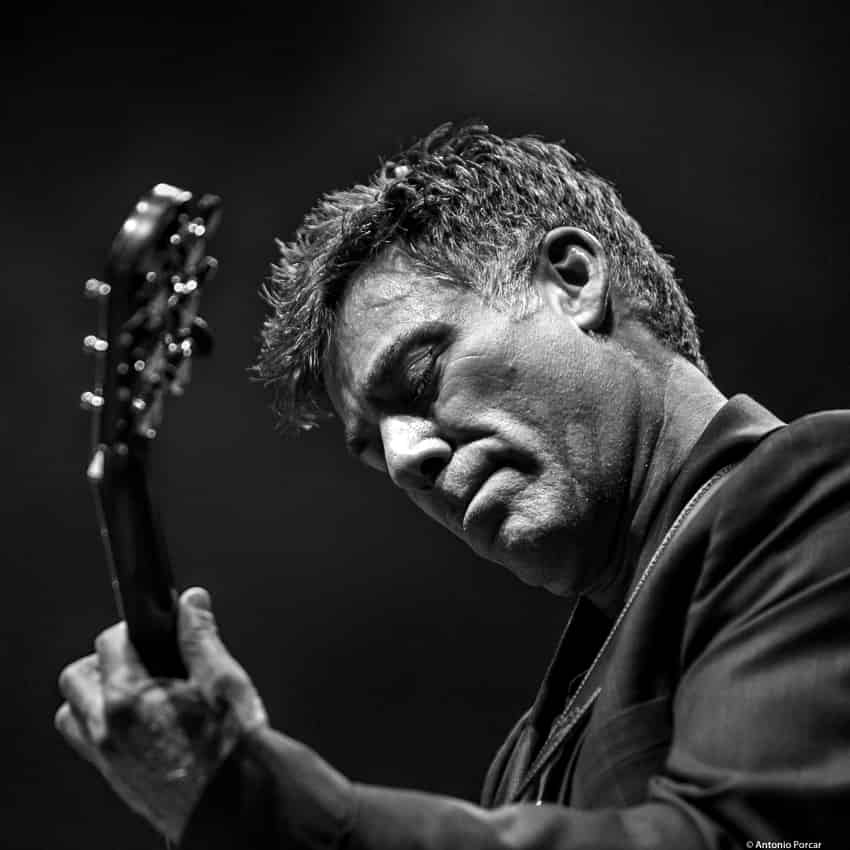 Peter Bernstein is a renowned name in the New York jazz scene as well as overseas. He has over 200 recording credits, both as a leader and sideman. He has collaborated with such giants as Jimmy Cobb, Melvin Rhyne, and Lou Donaldson.
In combination with his effortlessly forward-thinking approach to improvisation, Bernstein's deeply swinging feel and relationship with tradition are core facets of his sound and have seen him rise as one of the pillars of the contemporary jazz guitar movement.
Peter is mostly popular for his long-standing organ trio with Larry Goldings and Bill Stewart. The New York Times has declared them as "the best organ trio of the last decade."
---
Mary Halvorson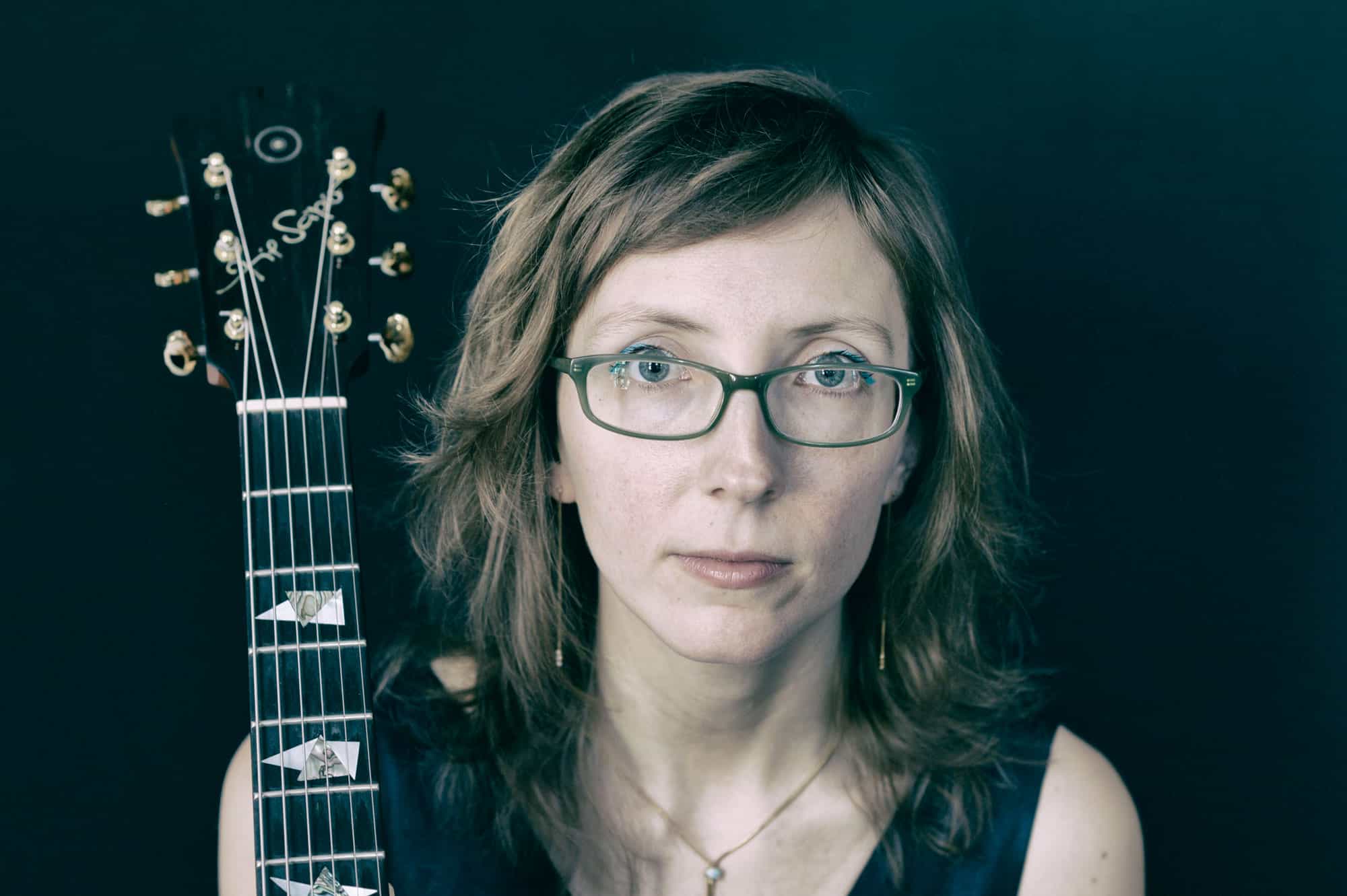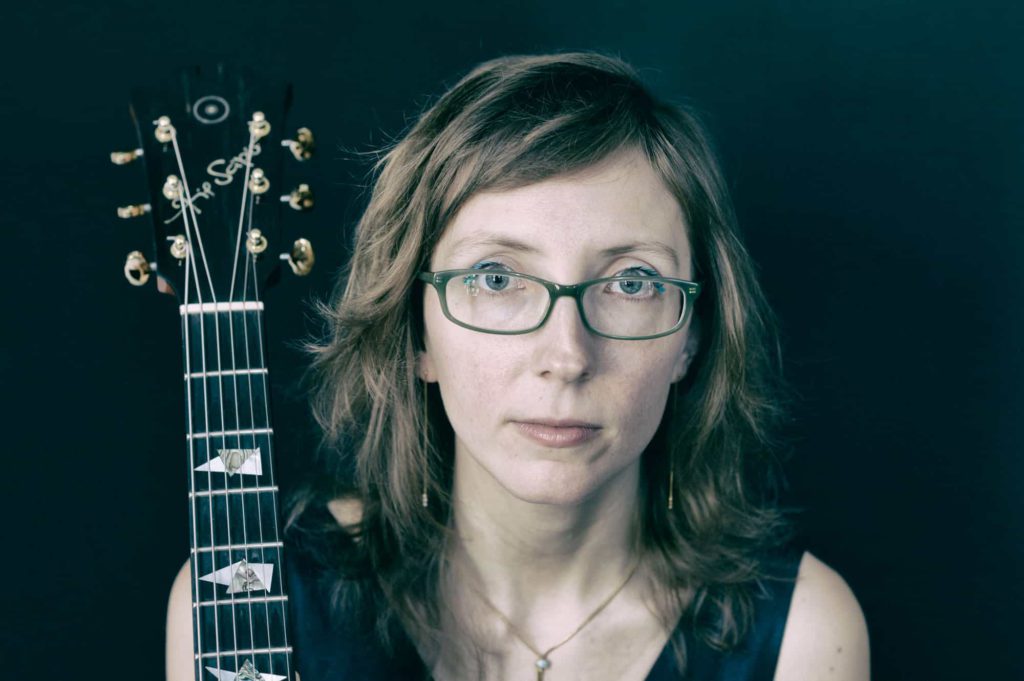 MacArthur Fellowship recipient Mary Halvorson is a three-time winner of the best guitar award in Downbeat's international critics poll. Wall Street Journal described Mary Halvorson as "one of the most exciting and original guitarists in jazz – or otherwise."
Halvorson is mostly popular for her performance in the collaboratively lead, Avant-grade trio "Thumbscrew." Her music defies categorization and involves elements of many genres such as rock music with noise and free improvisation.
---
Gilad Hekselman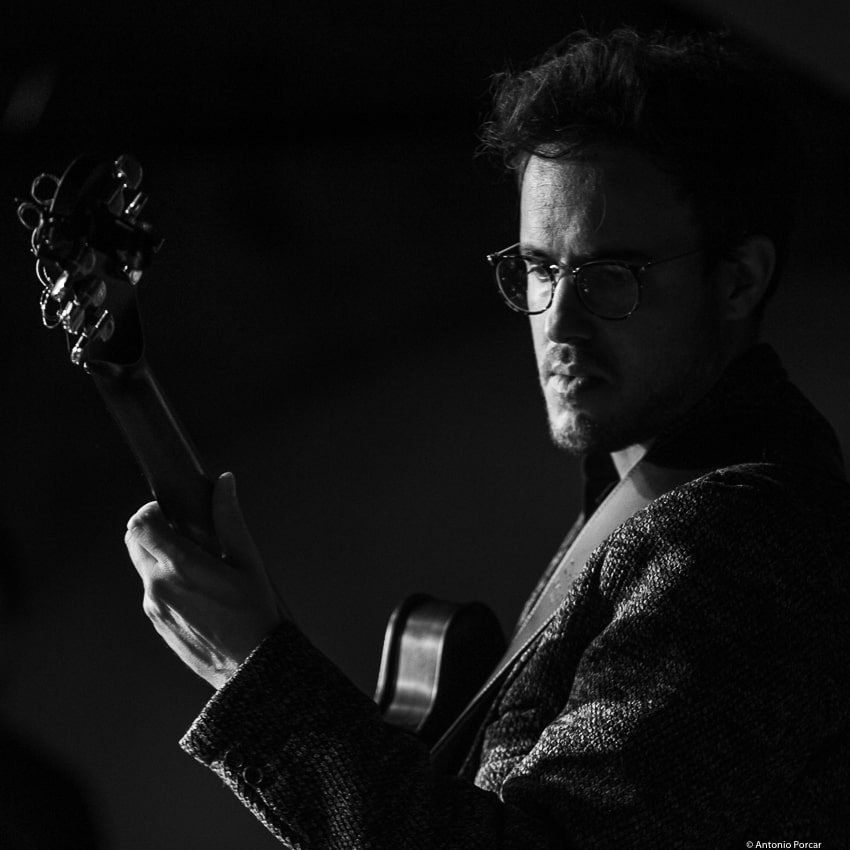 Israeli guitarist Gilad Hekselman moved to New York to study at The New York School for jazz and contemporary music. There he released his first album Splitlife in 2006.
Hekselman went on to win the 2005 Montreux Jazz Festival Guitar Competition in Switzerland. Since then, he has shared the stage with a number of major contemporary jazz musicians, including pianist Aaron Parks, saxophonist Ben Wendell, drummer Ari Hoenig, and guitarists John Scofield and Peter Bernstein.
Hekselman's style is distinguished by a solid legato technique and outstanding sound timing, as well as a distinct approach to chords and voice leading. This has allowed him to create some of the most influenced and original guitar work in the last two decades.
---
Ben Monder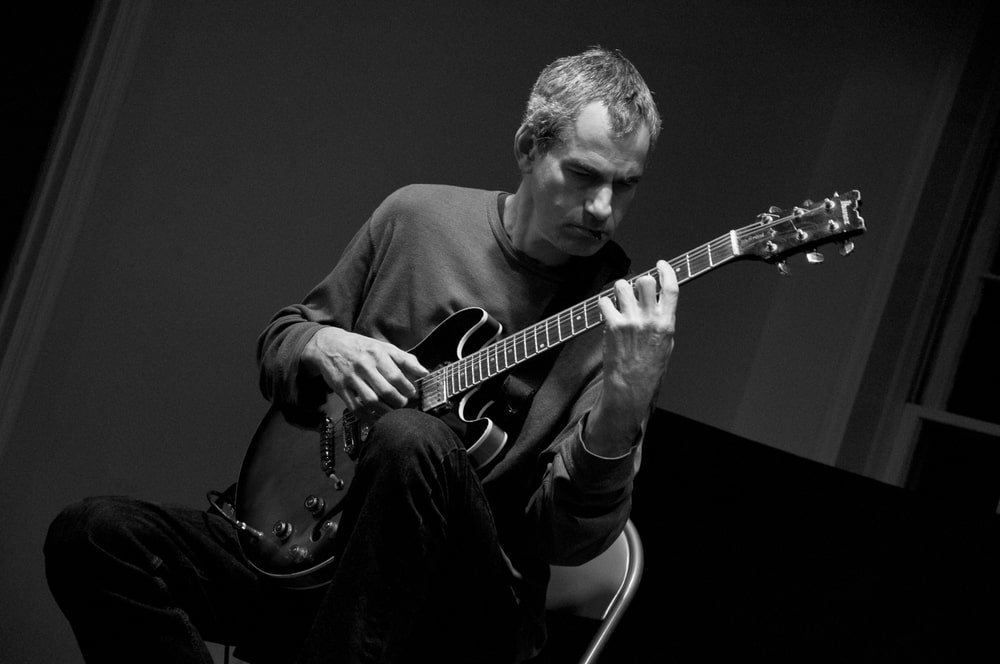 Ben Monder's sophisticated approach to harmony is one of the biggest reasons that makes him one of the greatest jazz fusion guitarists today. He has released eight studio albums as a leader. As a sideman, he has collaborated with Theo Bleckmann, Guillermo Klein, Donny McCaslin, and Bill Mchenry.
American jazz guitarist Ben Monder started playing guitar at the age of eleven. He is a hard-working musician, performs regularly on live stages, and composes music in his free time. If you are looking for a different touch of sound, check out this artist.
---
Lionel Loueke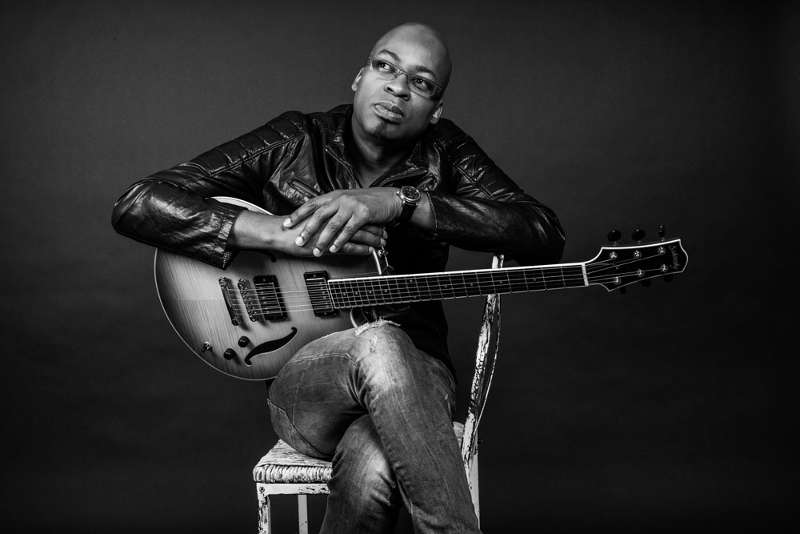 Beninese guitarist, Lionel Loueke was encouraged to take up the instrument after listening to records by legends such as George Benson, Kenny Burrell, and Wes Montgomery. After studying at the Ivory Coast's National Institute of Art, he began his studies in Europe at the American School of Music in Paris, and then in the United States at Berklee College of Music.
Loueke continued his study at the highly respected Thelonious Monk Institute. There he collaborated with faculty members such as Terence Blanchard and Herbie Hancock.
Loueke's style incorporates components of African guitar and vocal styles, as well as jazz and funk, to establish a distinct and diverse sonic palette. He often switches between electronic, acoustic, and nylon strings, featuring plectrum work, fingerpicking, and extended techniques into his rhythmically complex compositions.
---
Mike Moreno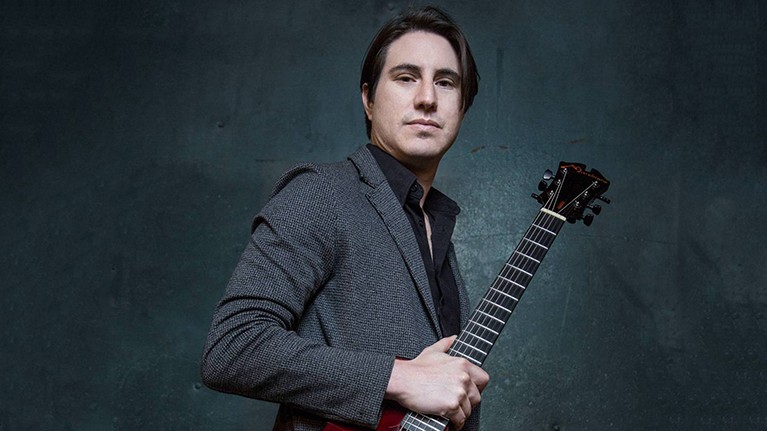 Mike Monero has a profound music learning background. He completed his graduation from Houston's High School for the Performing and Visual Arts. He then moved to New York to a new school to learn jazz and here he developed as a singular force in the territories of modern jazz guitar. His guitar playing style reflects both melodic and virtuosic and has a deep knowledge of the history of music.
Moreno has released six albums as a leader. He has performed and toured widely with many jazz fusion artists involving Terrance Blanchard, Nicholas Payton, Robert Glasper, and Kendrick Scott.
---
Have you discovered anyone new from the above list? I would love to know about your favorite jazz fusion guitarist right now.