As 2021 ends with many amazing horror movies from various directors, 2022 looks promising for upcoming projects. People have dubbed this as the "revival of the horror genre," however, that is just the beginning.
The next year is almost upon us and there's one thing we can always look forward to in the coming year: the movies. More specifically, the upcoming horror movies 2022. You'll surely be surprised to see that a lot of our favorite horror franchises are getting rebooted.
So today, we are going to list down all the Horror Movies coming out in 2022.
Upcoming Horror Movies 2022
Most of the movies in this list have a confirmed release date. However, some of these horror movies are expected to be released in 2022 but do not have a release date, so take our prediction with a grain of salt. Now, let's get right into it.
20. Firestarter (2022)
Firestarter is based on Stephen King's novel of the same name. In addition to being an adaptation, Firestarter is also a remake of the 1984 film of the same name and directed by Keath Thomas.
This upcoming horror film has a cast of promising actors with the likes of Zac Efron, Gloria Reuben, and Micheal Greyeyes. Firestarter is currently in the post-production stage and will likely be released in mid-2022.
---
19. Terrifiers 2 (2022)
The sequel to 2016's cult classic slasher horror film, Terrifiers, is scheduled to be released in 2022. Terrifiers 2 will follow the return of the creepy sadistic clown named Art the Clown. It stars David Howard Thornton as the clown.
The film was actually delayed because of the Covid restrictions, however, the production is complete now and a trailer has also been released. The original plan was to release the film in October 20221.
---
18. The Devil's Light (February 25, 2022)
The Devil's Light is a supernatural horror film with quite a unique concept. The film is basically an "exorcism" film, but it puts its own spin on the sub-genre.
The film was announced in 2019 and was actually scheduled to be released in 2021 but now it has a release date of February 25, 2022. Moreover, the film has a PG-13 rating so we can expect that it'll utilize more psychological and environmental horror elements instead of gore.
---
17. Stoker Hills (January 14, 2022)
Stoker Hills is a mystery, horror, and thriller film. Indie films and horror go hand to hand with each other. Many great directors started their careers with indie horror films. This film is an indie horror film about a student making an indie horror film. You can take some time to process that.
Jokes aside, the trailer does look promising, especially the environment the director has created. The cinematography also looks quite impressive. We will definitely be on the lookout for this one.
---
16. Orphan: First Kill (January 28, 2022)
Orphan: First Kill is the sequel to 2009's psychological horror-thriller film titled Orphan. This film is a prequel and therefore will revolve around Esther's early days and her escape from the mental institute.
The first official trailer was released in August 2021. Isabelle Furhman will return to reprise her role as the creepy serial killer, so fans of the original film will be rejoiced to see her return on screen. The film will be released worldwide on January 28, 2022.
---
15. The Northman (April 22, 2022)
The Northman is not strictly a horror movie. It is more of a dark medieval fantasy type of film, but its chilling trailer is enough for it to deserve a spot on this list. Robbert Eggers directed this movie, who is personally, one of my favorite recent directors.
This film has an insanely start-struck cast which includes the likes of Ethan Hawke, Willam Dafoe, and Alexander Skarsgård to name a few. The trailer gives a lot of 300 and Pan's Labyrinth vibes which is a good thing which makes The Northman definitely on my watch list.
---
14. Violent Night (Dec. 2, 2022)
There is not much known about Universal Studio's horror thriller film Violent Night yet. However, according to its synopsis, it is a "coal-dark holiday thriller that says you should always bet on red." I think it's safe to think the film will have a comedic touch to it.
The film will star David Harbour in the lead role and Tommy Wirkola, a Norwegian director will direct the film. You must have heard of him if you're a fan of foreign films. He is the director of Dead Snow.
---
13. Dark Harvest (September 9, 2022)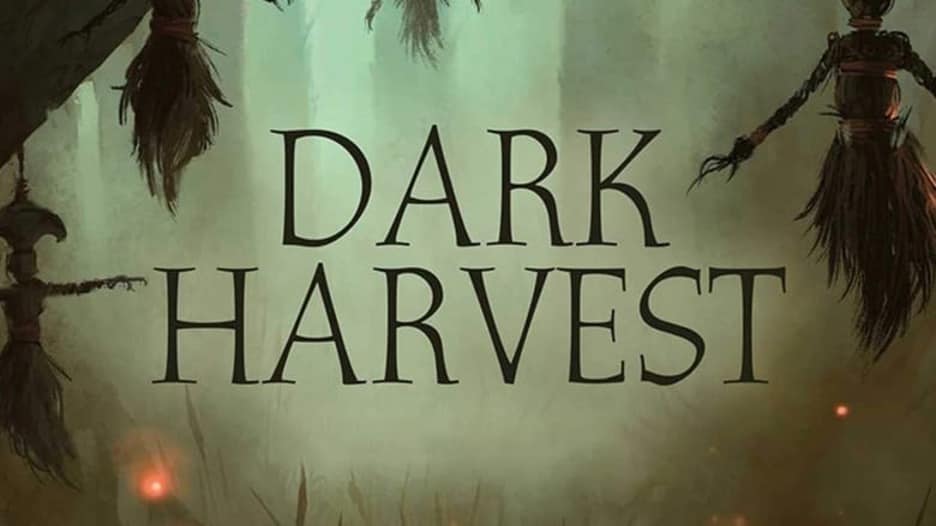 Dark Harvest is an upcoming horror-fantasy film based on a novel of the same name. It'll be directed by David Slade, famous for directing a number of popular films and TV shows' episodes.
Out of all the upcoming horror films of 2022, Dark Harvest is one of the most interesting one. You'll understand why I am saying that once you read the premise of the novel or the film. Furthermore, David Slade is a talented director so let's see if he manages to live up to the expectations or not.
---
12. Nope (July 22, 2022)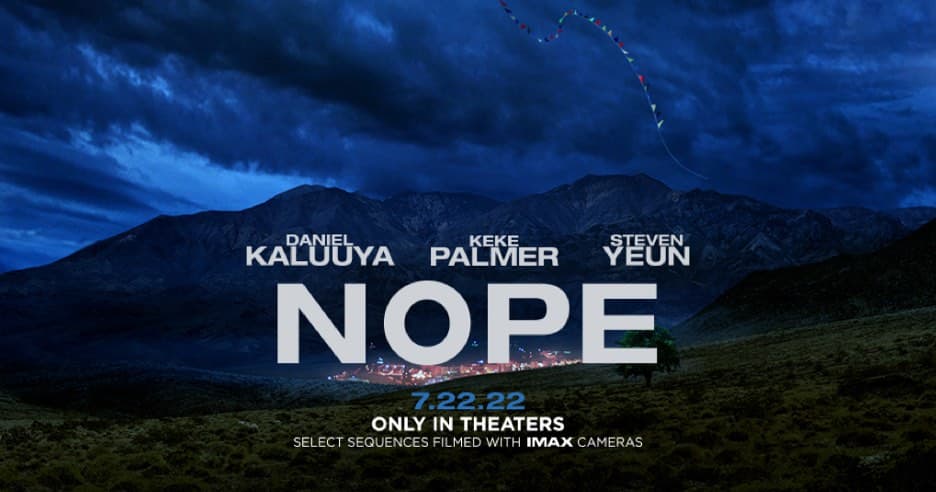 Jordan Peele is back with another horror film titled Nope. Not much is known about the plot of this film but it stars Daniel Kaluuya, Steven Yeun, and Keke Palmer in the lead roles. Peele has written and directed the film.
Considering Peele's track record when it comes to horror films, we all can agree that he has understood the assignment. Let's see if this film also sweeps us off the floor or not.
---
11. Deep Water (2022)
Deep Water is described as an erotic horror-thriller film based on a novel of the same name. It stars Ben Affleck and Ana de Armas in lead roles. It is directed by Adrian Lyne.
Deep Water is going to be a unique film whether in a good way or a bad way. The director and talent involved, however, have a good track record. In addition, the film is produced by 20th Century Studios which is owned by Disney now, making this Disney's first erotic film in recent years.
---
10. Don't Worry Darling (September 23, 2022)
Don't Worry Darling is a psychological horror film, directed by Olivia Wilde. The film is set in the 1950s and revolves around a couple (played by Harry Styles and Florence Pugh) who get involved in a sinister plan.
Don't Worry Darling is currently in post-production and is scheduled to be released on September 23, 2022, in theaters. Moreover, the film will also be released on HBO Max 45 days after its theatrical release date.
---
9. The Black Phone (January 28, 2022)
Scott Derrickson directed The Black Phone. The film has already premiered at Fantastic Fest on September 25, 2021 and is scheduled to release worldwide on January 28, 2022.
This film looks extremely well made. The critics have responded positively to the film when it premiered at Fantastic Fest. Moreover, they have all praised Ethan Hawke's performance. The film has the potential to be one of the best horror films of 2022.
---
8. Morbius (January 28, 2022)
Morbius is a horror-sci-fi film based on a character from Marvel Comics. As Sony dwells further into the Spider-Verse franchise, many fans are eagerly waiting for this film. It will star Jared Leto in the lead role and Daniel Espinosa is directing the film.
The film received a lot of hype after the trailer's release. The film mixes the superhero genre with horror. Even though last time that happened the results weren't too great (everyone remembers The New Mutants?). However, Morbius looks very promising.
---
7. Prey (Summer 2022)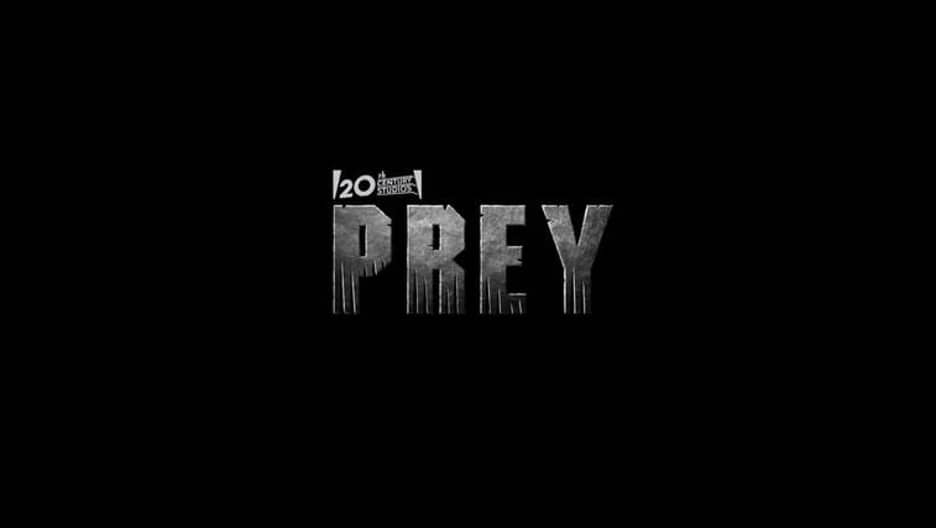 Prey is the latest film in The Predators franchise. It will serve as a prequel and origin story of the brutal Predator we've seen in the films over the years. The film was originally titled "Skull" but the title was changed to Prey later on.
This origin story will focus on a Predator's first journey to Earth. Prey will be released digitally on Hulu. No official release date has been confirmed yet however the film is said to be released in the summer of 2022.
---
6. Jeepers Creepers: Reborn (2022)
Jeepers Creepers: Reborn is the reboot of the early 2000s cult classic franchise Jeeper Creepers. The studio has already planned a trilogy revolving around this reboot.
The HorrorHound carnival is being hosted in Louisiana for the first time. Chase and his fiancée Laine are among the guests, and Laine begins to get cryptic apocalyptic visions linked to the town's past and the Creeper. The premise sounds quite interesting but we'll see how well the execution is.
---
5. Hellraiser (2022)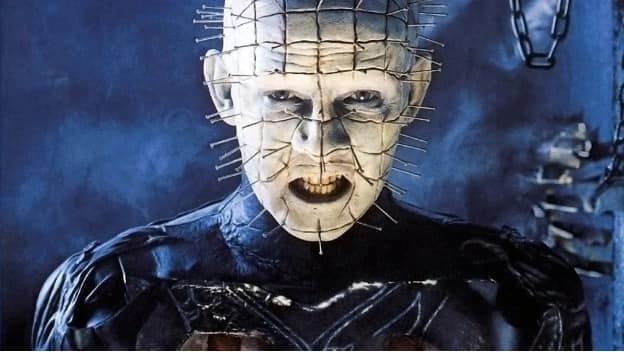 Hulu is definitely on a run with all these horror franchises. Hellraiser is the remake of the cult classic Hellraiser franchise. Just like the original films, this reboot will also be loosely based on the novella by Clive Barker, The Hellbound Heart. In contrast to the first film, this one will feature a female version of Pinhead.
David S wrote this remake. Goyer and directed by David Bruckner. The film will star Jamie Clayton as the antagonist, Pinhead. This franchise particularly needed a remake and revamped version. It will be exclusively streaming on Hulu.
---
4. Evil Dead Rise (October 21, 2022)
The Evil Dead franchise is one of the most beloved horror franchises. The franchise even saw success when it transitioned to the small screen in the form of Ash vs The Evil Dead. However, the franchise is set to be revived with Evil Dead Rise in 2022.
The film won't be directed by Sam Raimi and won't have Bruce Campbell, however, these two are serving as producers. Director Lee Cronin was "hand-picked" by Sam Raimi himself to write and direct this film. Fans of this gory franchise are definitely excited for this one.
---
3. Texas Chainsaw Massacre (February 18, 2022)
Texas Chainsaw Massacre is the direct sequel of the original film which was released in 1974. This slasher film is being produced by Netflix therefore it'll be released on February 18, 2022, exclusively on their service.
The film will star Mark Burnham as Leatherface and David Blue Garcia will be the director. The official synopsis of the film reveals that it will be a sort of sequel to the original film.
---
2. Scream (January 14, 2022)
Scream (or Scream 5 to be more convenient) is a sequel to Scream IV. Most of the original cast members are returning to reprise their roles. Additionally, it is the first film in the franchise which is not directed by Wes Craven.
Fans are indeed excited all over the globe after the trailer. People are joyous to see this franchise return to the big screen with a modern touch. It will be released worldwide on January 14.
---
1. Halloween Ends (October 14, 2022)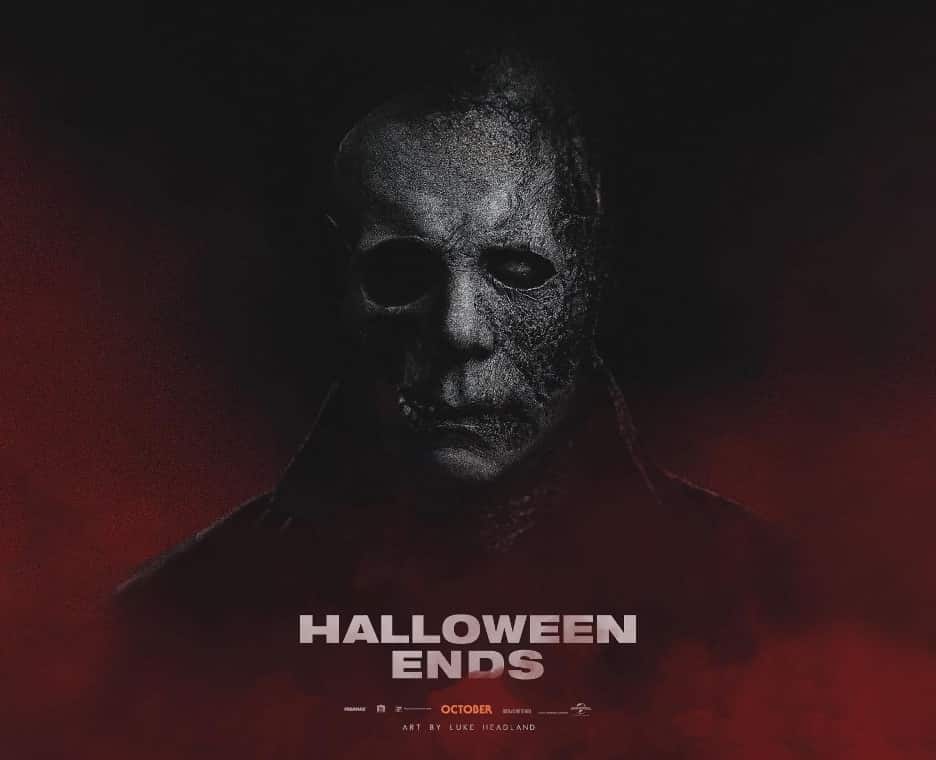 Halloween franchise is the reason why all these classic film franchises are getting remade or soft-rebooted one by one. After the success of Halloween and Halloween Kills, the studio is releasing a final film that will provide the climax between Micheal Myers and Laurie Strode.
Halloween Ends will be the last film to feature the character of Laurie Strode. However, whether the character of Micheal Myers will continue to haunt future generations or not will depend on the reception of this film. All in all, fans are very hyped for the release of this film.
---
Conclusion
So, these are the most hyped and exciting upcoming horror movies in 2022. Most of these are remakes of our favorite horror movies, so they have a nostalgic value as well. With these big-name franchises back in the game, it feels like the horror genre is headed towards a revival.
Check also: