Apologies in advance for this 'Eminem Albums Ranked' because it is tricky to rank these well-accomplished and popular albums. Eminem is undeniably one of the world's most well-known rappers.
Eminem's albums have undergone a transformation. It was common information about the rapper's personal events, from love to drugs and all in between.
These themes were also mirrored in the rapper's songs since he was no stranger to discussing them.
As a result, we have rated all of Eminem's albums in our list.
11. Infinite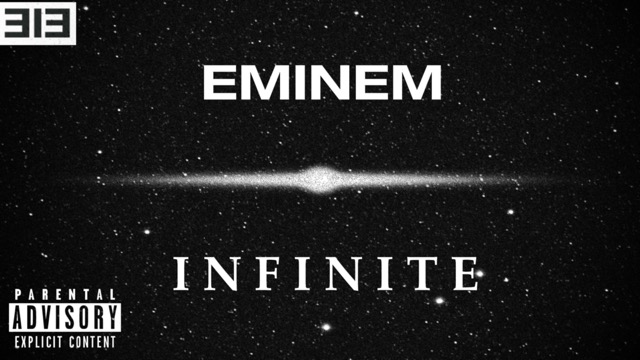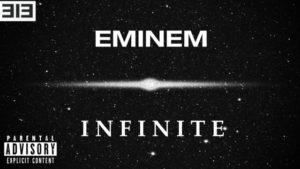 Eminem's debut album demonstrates that the rapper never struggled with lyrics or wordplay.
Eminem hammers the catchy beats and basic but efficient production with fantastic words and unending energy, making Infinite as good as anything he has released since his real break-out.
The problem with Infinite is simple: it contains very little of the Eminem we all know and love.
While the album is amazing to hear (and has aged remarkably well), Eminem had yet to build his Slim Shady character and dive into his more provocative and risky ideas.
It's also brief, with little time to go into what he's saying.
Listening to it, it's evident that Eminem was a force to be reckoned with at the time, with impeccable adaptability and passion, but there's just not enough of the rapper's characteristic flair to rank with his other recordings. Putting it in the last place in the Eminem albums ranked is hard but it is what it is.
---
10. Encore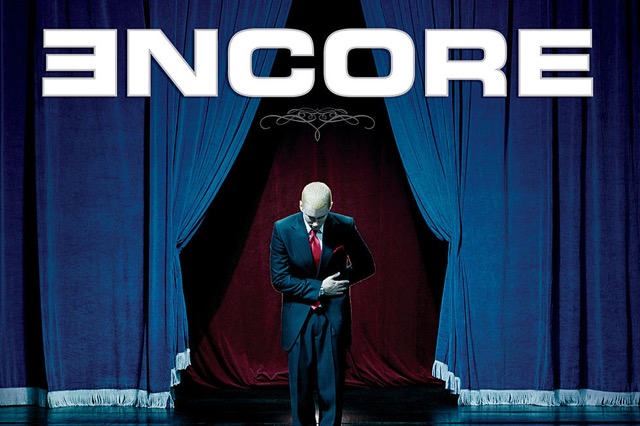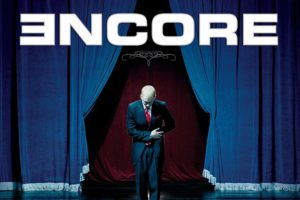 Next up in the Eminem albums ranked is Encore. Encore is a meandering catastrophe that sounds like the unfettered impulses of someone who hasn't heard the word "no " in a half-decade.
And why would anyone say no to Eminem in 2004?
He was a movie star, a critic's favorite, a label owner who helped establish 50 Cent, and an Academy Award winner by then.
Eminem was also hooked on medications, which explains why he made so many "hickory dickory Dirk Diggler" decisions.
He talks like Rain Man, saying "poo poo caca" in an English accent, puking noises, fart noises. Also, Pee-Wee Herman chuckles, and, most memorably, an entire song rapped as Triumph The Insult Comic Dog. All these is among Encore's most egregious selections.
Martika's 1988 soft-pop weeper "Toy Soldiers" is transformed into a song about beef ethics; the well-intentioned "f**k Bush" song "Mosh" is self-aggrandizing and all elbows; and his spat with The Source feels oddly archaic given that the Nah Right age would be upon us in just a year.
---
9. D12 World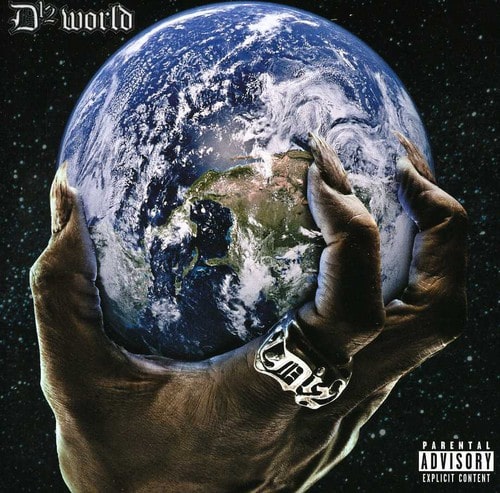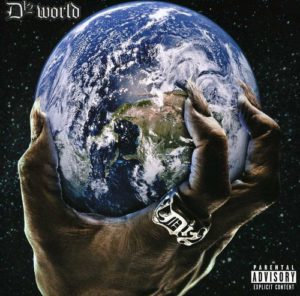 D12 is the next one in our Eminem albums ranked. It came before The Lonely Island.
Instead of rap made for the sole aim of amusement, Em and his gang of rapping misfits were serious MCs who also happened to be humorous.
While their sophomore album, 'D12 World,' pales in comparison to its predecessor, 'Devil's Night,' it has its moments.
Some may never forgive 'My Band,' while others will claim guilty pleasure immunity for the album's first single.
'40 Oz.,' which sounds amateurish at best with its old Trackboyz production, and I'm quite sure running your ear over a cheese grater would be more delightful than listening to 'Get My Gun.'
There are a few gems scattered throughout this album, such as 'Git Up,' '6 in the Morning,' and 'How Come'. It's the last stretch that proves to be the best stretch, with 'American Psycho 2', 'Good Die Young,' and 'Keep Talkin" standing head and shoulders above the rest of the album.
---
8. The Marshall Mathers LP2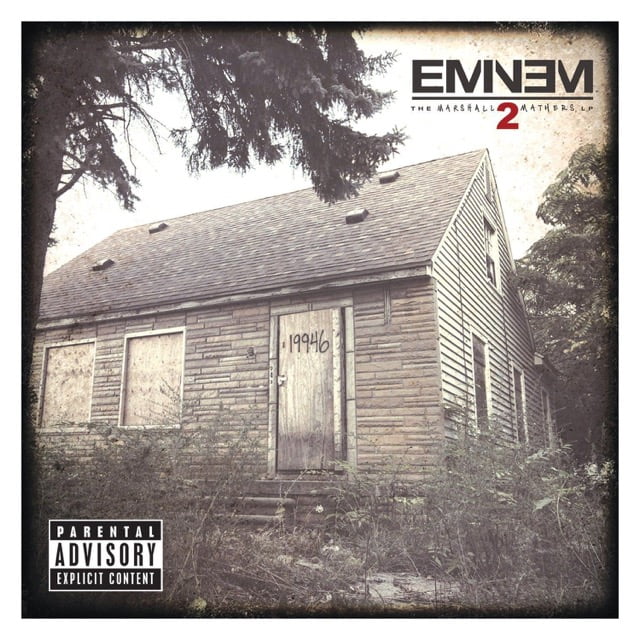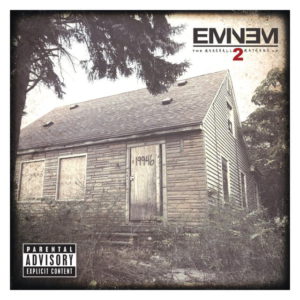 Eminem has the unusual distinction of being hip-most hop's heavily endorsed musician on Monday mornings.
With the potential exception of 8 Mile, which was his fastball-down-the-middle (to mix a couple of sports metaphors straight away); Every one of his releases has been ruthlessly second-guessed by analysts and journalists.
He's not taking himself seriously enough. He's far too solemn.
He divulges far too much information about his personal life.
He requires more external manufacturers.
Yada, yada, yada…
You've heard everything.
He's done the same.
This collection of art exists to exorcise the cacophony in his brain through shock and awe.
As a result, if you're not a fan of Eminem, if you're put off by wrath, the casual flinging of homophobic epithets, targeted, persistent sexism, and rhythms that lie beyond the spectrum of what is called "hot" hip-hop production, this is not the album to convert you.
Step into another universe by listening to The Eminem Show or 8 Mile.
He has sold so many records that a tower of his CD jewel cases would reach a height eight times higher than the earth's atmosphere. With so many catchy tracks it is hard to place this album lower in our list of Eminem albums ranked.
So, at 41, he decided to produce an album for himself; despite being rich, still living in Detroit, still trapped in the '90s, and still rhyming as good as anyone's ever rapped.
---
7. Relapse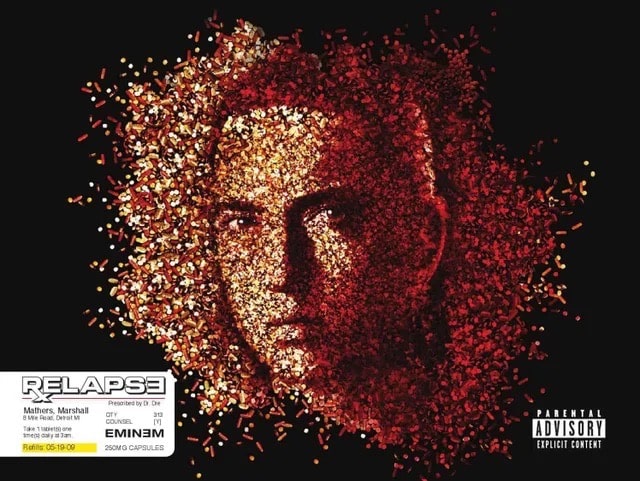 The next in this Eminem albums ranked is Relapse. There was a lot riding on this album because there was a 5-year gap between it and the album that came before it, "Encore," which was Eminem's longest gap between albums.
When I say Eminem fumbled this venture, I'm not talking about the "Medicine Ball."
Eminem came from his recovery stint as a daffy word geek, mixing words in astounding and frequently bizarre ways.
However, his debut album in over five years recast him as the Ogden Nash of flog 'n' slash.
The disadvantage, of course, was that the true meaning and effect of words began to fade.
Certainly, rapping "Hannah Montana, ready to elope with a can opener, and get ripped open like melons on canopy beds" is a praiseworthy, gymnastic effort, but it's not as evocative as, say, Stan's letter or B-clothing.
The detailed overdose story "Déjà Vu" and the writer's block therapy session "Beautiful" appear near the conclusion of the album; essentially islands of reality on an album of horrorcore carnage, wild exaggeration, and ludicrous rhyming.
For lovers of Geto Boys, Tech N9ne, or The Slim Shady LP, it's simply an over-the-top genre song, a craftsman dealing in more fantasy than actuality.
---
6. Recovery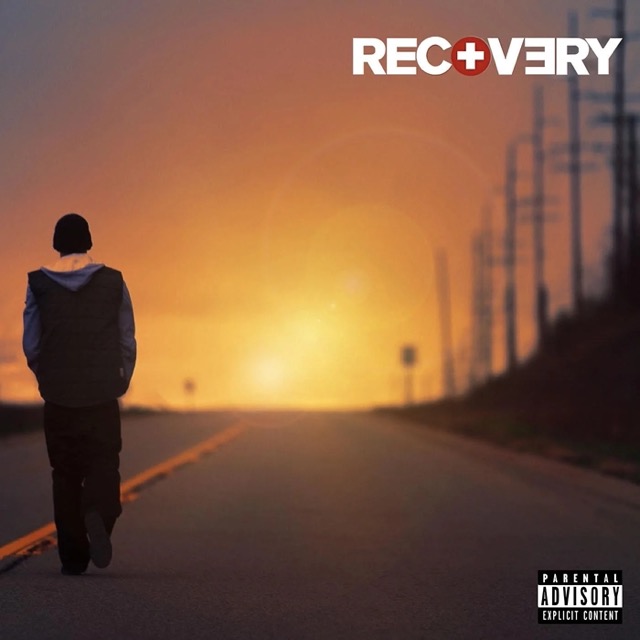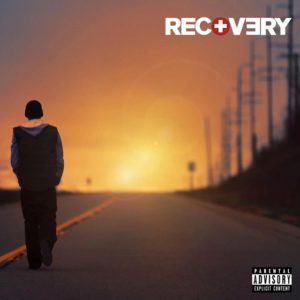 Recovery may be the most open and experimental of his bloodied journal entries — may be the true "Marshall Mathers LP."
It's significant, if not crucial, record in Eminem's discography, effectively stopping him from slipping into self-parody and creative stagnation.
Songs about self-loathing, addiction, bereavement, celebrity and destructive relationships took their place.
Despite Eminem's self-congratulatory lines, the production is classic gladiator rap: loud, marching-band ready, and even a touch manipulating.
Whereas Eminem used to rail against pop radio, he now echoes it with the whining chorus of "Talkin' 2 Myself" and the Britney-Esque chorus of "Almost Famous."
Eminem started turning his punchlines into R-rated dad jokes, groans that straddle the line between brilliant and obnoxious.
One of his most open and mature albums, yet it suffers from bombastic production choices and a flat bowl of jokes.
Hence, recovery takes this spot in the Eminem albums ranked.
---
5. Kamikaze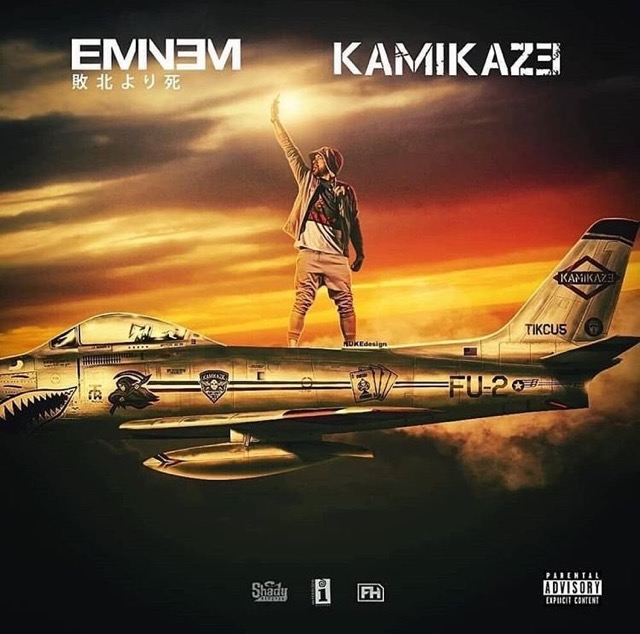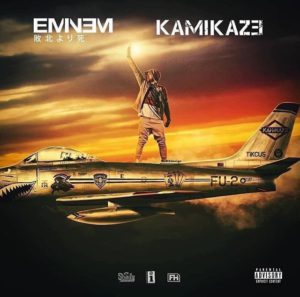 This white-hot rhyming scattergun's near-universal critical hammering was either a post-Revival lay-up to attack an easy target or just proof that current hip-hop values things much outside the boundaries of rap's fundamental ideals. This is why I've put it in this spot in our Eminem albums ranked.
Much of Kamikaze is a pyrotechnic airing of rap's Jeffrey Ross's frustrations, with backflipping fight rhymes in the style of '80s live throwdowns, '90s Scribble Jams, and '00s Smack DVDs.
He's Seussian in his lyricism, rhyming "ancient lederhosen" with "DIY fireworks" and "Young Thug poster" with "unplugged toaster."
Three insane ex-girlfriend songs, an apology to D-12 crew members, and the Venom tie-in bog down the record as a whole. Though the latter at least allows a veteran comic-book enthusiast to discover rhymes for "mitochondrial" and "Symbiote."
Jump right into the other six songs, "The Ringer," "Greatest," "Lucky You," "Not Alike," "Kamikaze," and "Fall", for an acid-rain cyclone. Eminem takes on a laundry list of targets, including Machine Gun Kelly, but also Vince Staples, Charlemagne, Tyler, Earl Sweatshirt, Joe Budden, Akademiks, Pitchfork, the Grammys, the Migos flow,
An incredible EP of pure mixtape-heat berserk etude splattered over an imperfect compilation.
---
4. Music to be murdered by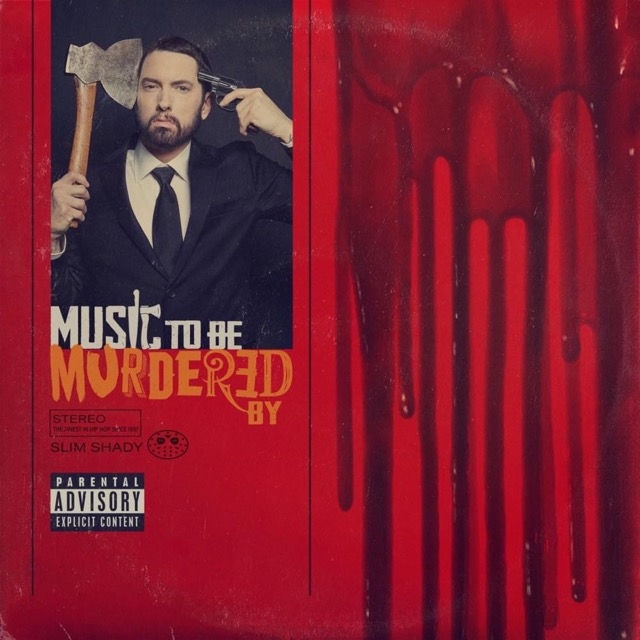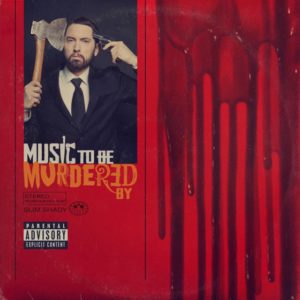 Music to be murdered by is the next one in Eminem albums ranked. The album blends Em's capacity to be brutally caustic and to get loose and have some fun, despite his dissatisfaction with his detractors.
The finest song on the album, at least lyrically, is Godzilla, a song that made fans all around the globe wonder how fast Eminem can truly go on the mike.
The album offers a rapper at the pinnacle of his abilities, totally in control of his art and talent, with fantastic rhythms and some magnificent features from the likes of King Crooked, Royce, and Young M.A.
Darkness, a profound and in-depth critique of gun violence and society that strikes all the right notes, is maybe the album's most startling song.
Finally, Music To Be Murdered By is a plain hip-hop marvel for an album delivered without notice.
---
3. The Slim Shady LP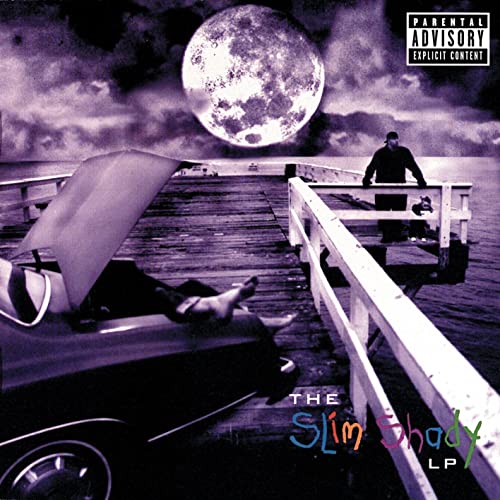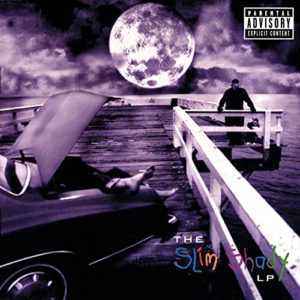 One of everyone's favorites is next in our list of Eminem albums ranked. The Slim Shady character debuted in 1997's The Slim Shady EP, but it wasn't until 1999's LP that listeners got their first comprehensive glimpse at the rapper and his risky approach to his music.
Produced by mentor Dr. Dre and jam-packed with song after smash, the LP is a definitive rap album that will go down in history as one of the all-time greats.
Eminem knows he's ridiculous, and he knows he's having fun. But he also knows he's lyrically better than most in the game.
The Slim Shady LP is obsessed with topics that polite, middle-class society knows not to discuss.
Eminem would say whatever you weren't supposed to say.
And it was this sensation that he was speaking to something the media had otherwise disregarded that made his most absurdist rhymes appear frighteningly genuine to his listeners.
Songs like "If I Had" and "Rock Bottom" articulated the mind-numbing boredom at the heart of poverty. Also the sense of being stuck, long before Kanye's "Spaceship" debuted, the former articulating the mind-numbing boredom at the heart of poverty, the sense of being stuck: "Tired of stepping in clubs wearing the same pair of Lugz."
---
2. The Eminem Show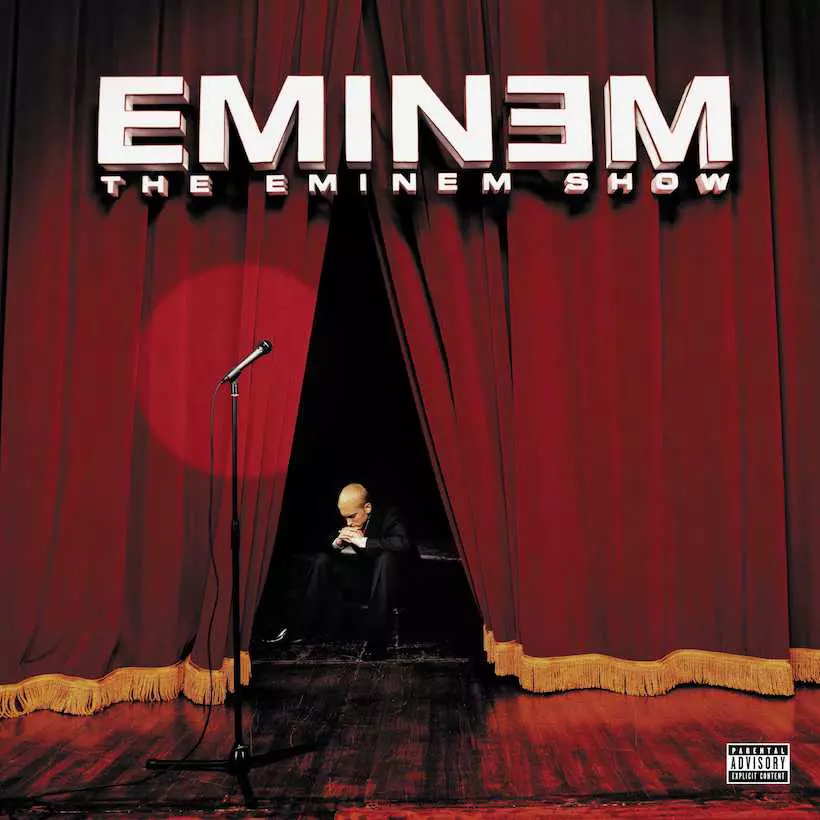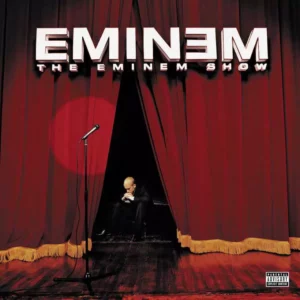 The Eminem Show, Eminem's fourth album, depicts a rapper who has already mastered the game.
This album displays the Rap God in total control of his art, having learned from the commercial disaster of Infinite and honing his character and flow.
The album is intimidating, combative, unflinchingly honest, and boiling with wrath and emotion, showcasing all of Eminem's enormous abilities. There is no track that turns down Em's harsh but insightful evaluations of the world, including songs about his love life, feuds, society, and celebrity image.
His flow and words are unrivaled. His passion is shouting, from White America's study of US youth to Without Me's frenzied satire.
The Slim Shady LP catapulted him to stardom. It was when he opened up about his personal life and bared his soul on record.
The Eminem Show was a reaction to the outcry, and it pushed everything to a new bursting point
The Eminem Show was a more ambitious step, dealing seriously with the concerns brought by his fame. It was criticized at the time for foregoing some of the more irreverent cartoonishness in lieu of capital-I Importance.
He undoubtedly contributed to this perception with songs like "Til I Collapse" and its prolonged entrance, as well as "Sing for the Moment," which made musical strides toward stadium-sized performances.
---
1. The Marshall Mathers LP
We finally come to the best one in this list of Eminem albums ranked. Where should I begin with The Marshall Mathers LP?
There seems to be nothing more to say about Eminem's most productive and important record. Yet it continues to spark major debates regarding the rapper's influence and artistry even now.
There is practically no song on the album that fails to strike the point; from the narrative gem Stan to the brutally honest The Way I Am. Eminem has never been better than on this record.
The Marshall Mathers LP is Eminem's magnum opus. With 10.8 million copies sold, it is the 14th best-selling album in SoundScan history. Aside from the sales figures, Em was nearing the pinnacle of his career. When CD sales reached an all-time high in the year 2000, it sparked heated controversy.
At a time when squeaky-clean pop groups like 'N Sync and Backstreet Boys controlled the Billboard charts, Eminem provided a counterpoint to the hypocritical American mainstream, which criticizes rap music while celebrating (and, worse, commercializing) sex, violence, and discrimination in other arenas.
This album cemented Eminem's status as a global icon. There was a lot of talk and controversy around it, culminating when he sang "Stan" with Elton John at the 2001 Grammy Awards.
Final Words
Eminem's extraordinary global financial success and renowned works are Widely acknowledged for breaking racial barriers for the acceptability of white rappers in mainstream music. His rising from poverty to fame is a musical embodiment of the pervasive despair and reality of the American underclass. He has had a significant impact on musicians of different genres.
Let us know in the comment if you agree or disagree with our Eminem albums ranked sequence.
Check also: