K-pop, or Korean popular music, has swept the globe. Since its emergence in the mid-1990s, this music genre has produced a slew of popular acts on its way to pop-culture supremacy. You've undoubtedly heard of some of the most popular KPop groups, such as BTS, Blackpink, and SEVENTEEN.
Groups like the ones described above and on the list below have provided some of the catchiest, most successful bops of the last two decades, infusing traditional Korean sounds while celebrating Western musical influences like hip-hop, electronic dance, and R&B.
K-Pop bands have become a global sensations, with viral tunes reaching the Billboard Hot 100 charts and products being sold in U.S. markets.
Although the list is endless, there are several most popular K-Pop groups that you should add to your playlist as soon as possible to get you started with some addicting songs.
1. Bts (방탄소년단)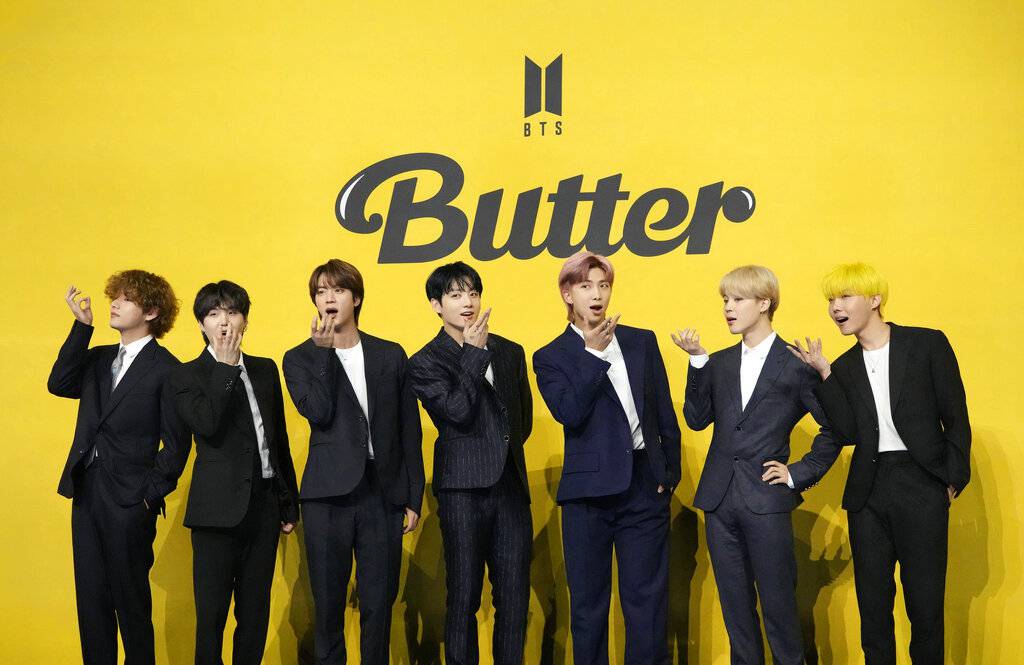 Bangtan Sonyeon Dan is a seven-member Korean K-pop boy group signed to Big Hit Entertainment and emerged as the most popular KPop group in the globe.
It is the most popular band in the world, and for good reason. Moreover, Bangtan Boys are the first musicians in iTunes history to have eight songs chart at number one in 100 countries, breaking the record for most viewers for a YouTube debut, and crushing a stadium tour in the United States. Isn't that incredible?
If you've ever seen a BTS performance online, then you'll be astounded by their ability to command the stage in every performance.
With three rappers (RM, Suga, and J-Hope) and four vocalists (Jin, Jimin, V, and Jungkook), the K-pop band's talents, challenges, and understanding of how to handle each unique personality allow them to have that undeniable synergy on and off stage that we love to watch.
---
2. Seventeen (세븐틴)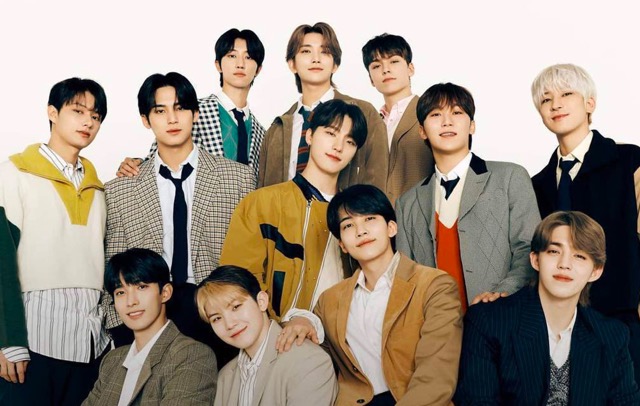 Seventeen is a 13-member South Korean boy band that is one of the biggest in the K-Pop business.
In terms of size, they are comparable to the Super Junior.
Pledis Entertainment signed the group, which was initially supposed to feature 17 members. However, four of them left before the group formed
The ensemble established a reputation for themselves by writing, producing, and choreographing their own music. As a result, they've acquired the title "self-producing idol group."
They are divided into three subunits that specialize in hip-hop, vocals, and entertainment.
They are still living true to their name as a 13-person group plus three units, making them one of the most popular KPop groups.
---
3. iKon (아이콘)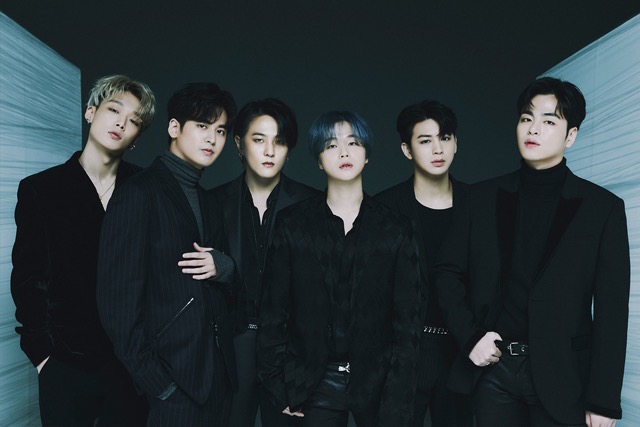 iKon is a seven-member K-pop boy group created through the WIN survival challenge.
When the group first debuted, their first studio album topped the charts in South Korea.
Ever since this popular K-pop group has been the center of the business for several singles as well as for developing and producing their own songs.
Their track, Love Scenario (sarangeul haetda), became a smash in early 2018.
---
4. Stray Kids (스트레이 키즈)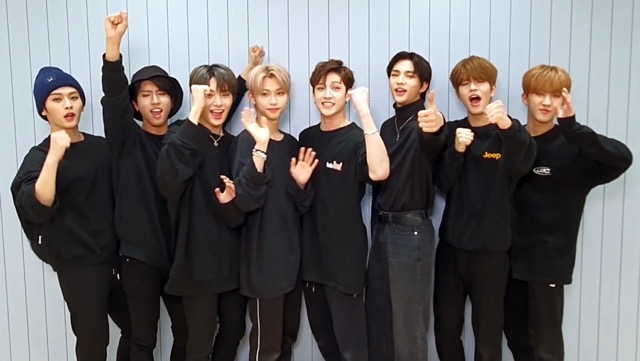 Stray Kids is one of JYP Entertainment's most popular KPop groups.
It was formed through the survival program of the same name, and the South Korean boy group debuted on March 25, 2018. Woojin, a previous member of this eight-member K-pop band, quit the group in October 2019.
In addition, Stray Kids made their formal Japanese debut on March 18, 2020, with the compilation album SKZ2020 in Japan and South Korea, including a new record of prior tracks and the Japanese versions of "My Pace," "Double Knot," and "Levanter."
Also, Stray Kids' tracks are largely in the K-pop, hip-hop, and electronica genres.
---
5. Twice (트와이스)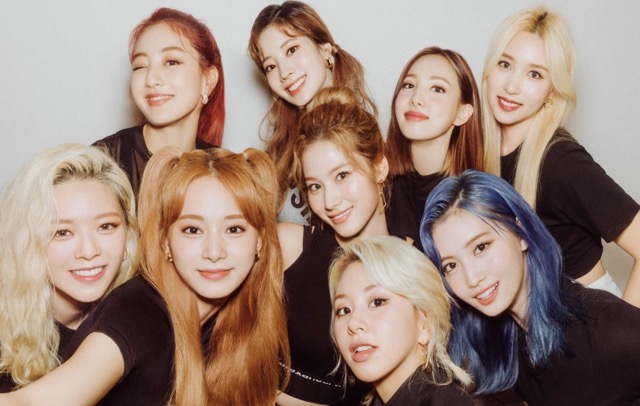 Twice is one of the most popular KPop girl groups that debuted in 2015 as part of JYP Entertainment's Sixteen programs.
The KPop group comprises nine members of various nationalities from Japan and Taiwan. They achieved success with their hit "Cheer Up," which earned them honors such as Song of the Year and Best Performing Single.
Since then, the trio has consistently topped the music charts and sales with its bubblegum style of catchy lyrics and compositions.
---
6. Red Velvet (레드벨벳)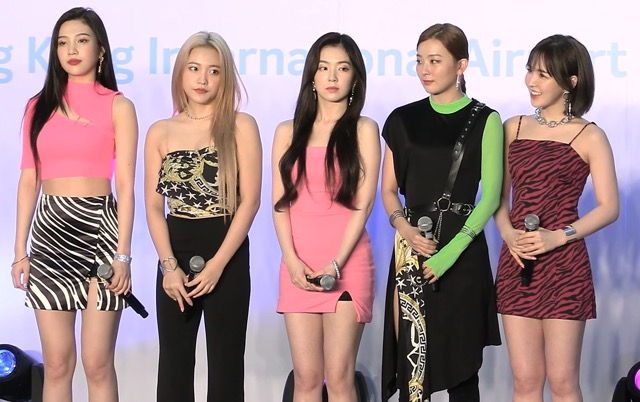 SM Entertainment's Red Velvet is a 5-member South Korean girl band and one of the most popular KPop groups. They debuted in August 2014 as a four-member group and eventually expanded to a five-member group in 2015.
Since their debut, every track they've released has ruled the music charts.
They're noted for having catchy tunes with a sensuous, vibrant, and sophisticated feel to them. They've also received countless honors from prestigious music awards in Korea.
This is one of the reasons Time and Billboard rank them as one of the most popular K-pop groups.
---
7. Blackpink (블랙핑크)
Blackpink isn't your average girl group. They have a different atmosphere than the other K-pop girl groups. One of the four members of this unique female group is from Thailand and is fluent in English.
Furthermore, they were founded by YG Entertainment, the same company that created the famed female group 2ne1.
They have become the highest-charting KPop girl group on the Billboard Hot 100 in just two years of being active in the music business. In addition, they are the first K-Pop girl group to achieve four number one hits on Billboard's World Digital Song Sales list.
This is a group to keep an eye on!
---
8. MONSTA X (몬스타엑스)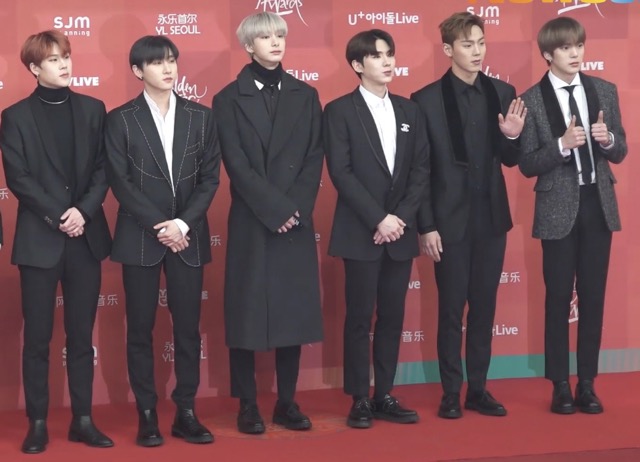 This 6-member K-pop boy band was formed in May 2015 as part of Starship Entertainment's survival program NO.MERCY. MONSTA X. As of February 2019, MONSTA X is also signed to the US label Maverick Agency.
Former band member Wonho announced his resignation from the group in October 2019.
MONSTA X is one of the most popular KPop groups that has released singles in Japan. Since 2018, they have had four Japanese singles certified gold by the Recording Industry Association of Japan.
Additionally, the Korea Music Content Association certified three of their South Korean albums platinum in 2019. All About Luv, MONSTA X's first English album, debuted at number five on the US Billboard 200 in February 2020.
---
9. NCT (엔시티)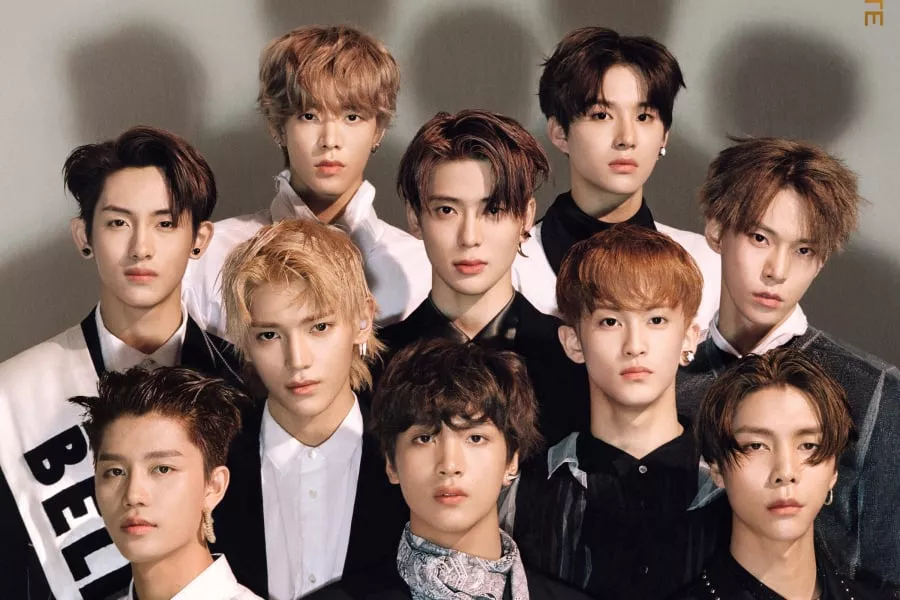 NCT, which stands for "Neo Culture Technology," is the most popular KPop group on this list with the highest number of members. They have 23 members and this exceeds the amount of Super Junior members at their height.
NCT is divided also into four subunits: NCT U, NCT 127, NCT Dream, and WayV. They specialize in KPop, Mandopop, J-pop, hip-hop, R&B, and EDM.
This SM Entertainment K-pop group made its debut in 2016 with its initial unit, NCT U. (Unite). NCT 127, with a member count of 10, was added the next year.
The number 127 refers to Seoul's longitude position, thus the moniker NCT 127.
NCT has a subgroup for its adolescent members called NCT Dream, which debuted in August 2016. Finally, we have NCT WayV, which is their Chinese subsidiary.
That may appear to be a lot, but NCT is still expanding and may add another unit this year.
---
10. Momoland (모모랜드)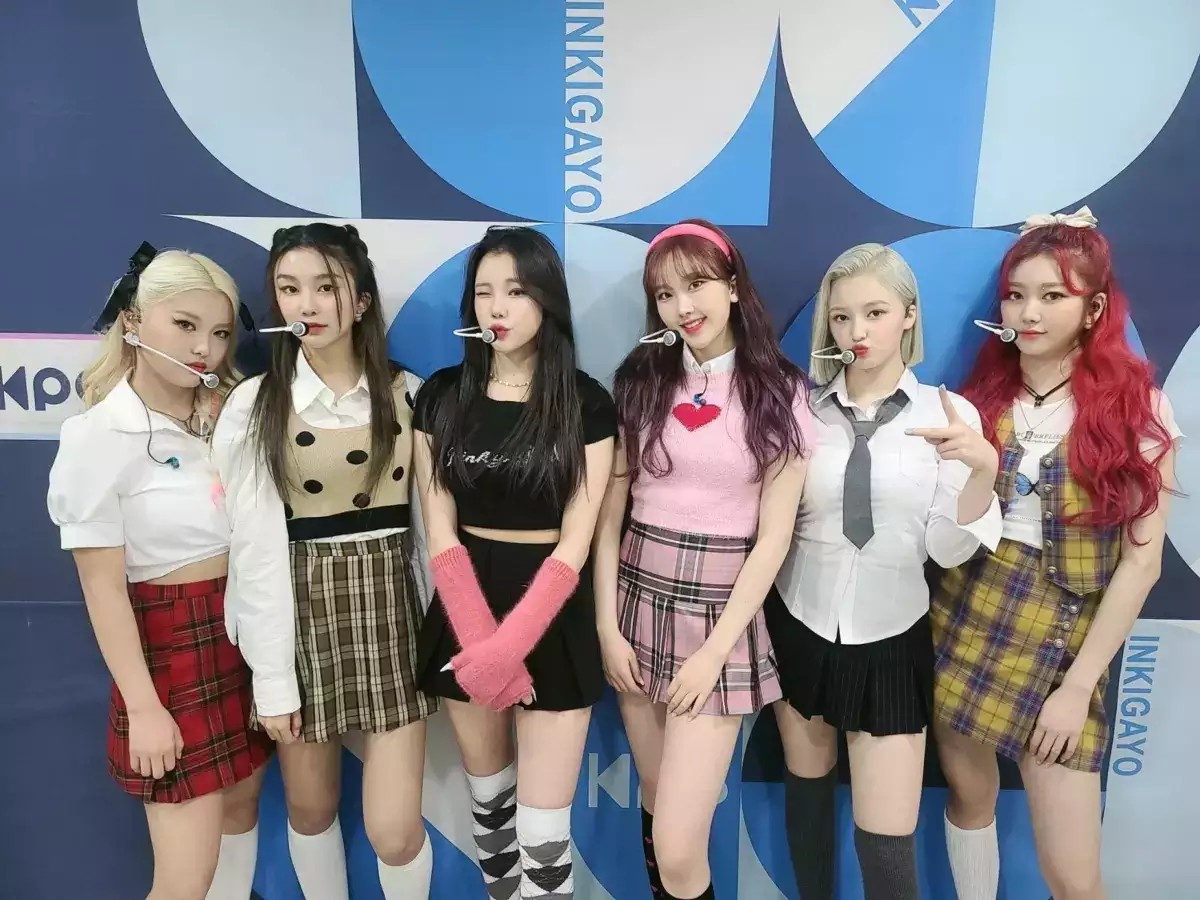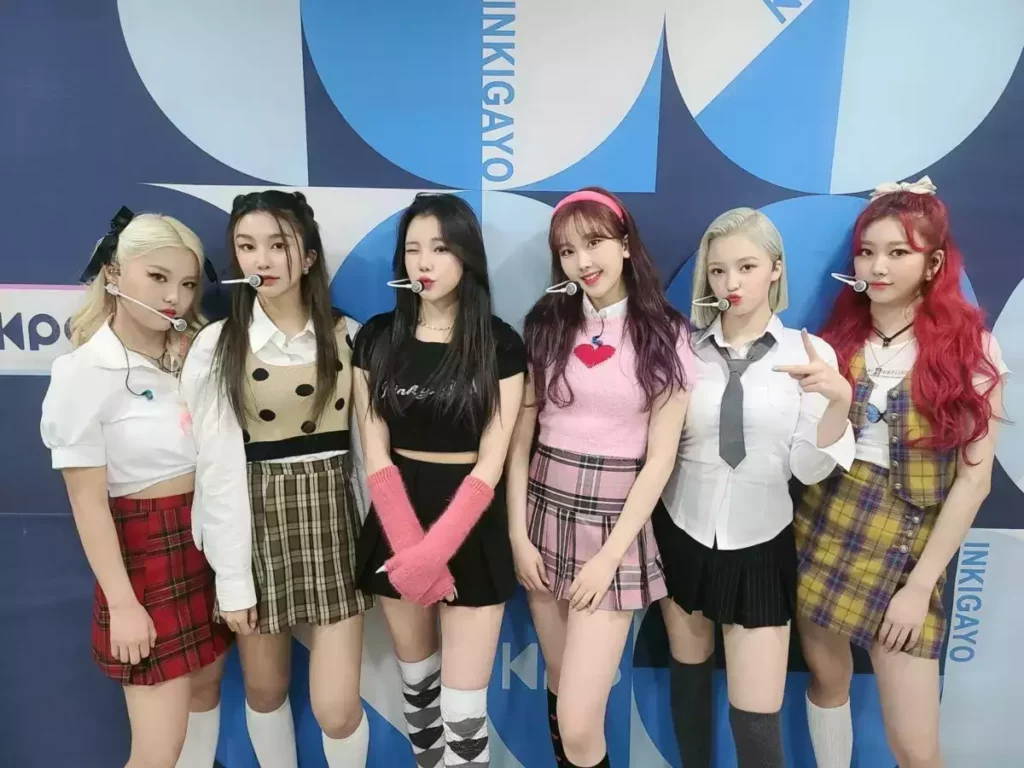 A very popular South Korean female group has won and been recognized for a number of accolades.
The Korean Wave Idol Award and Group Singer Award for Korean Arts and Culture Awards, as well as the Korean Entertainment Arts Awards, were presented to Momoland in 2020.
Momoland is one of MLD Entertainment's most popular KPop groups. They met while watching the 2016 reality program Finding Momoland.
The show's victors, Hyebin, Yeonwoo, Jane, Nayun, JooE, Ahin, and Nancy, were the group's original seven members. Daisy and Taeha joined the group in 2017. Three members of the female group have gone, leaving them with a total of six members.
Welcome to Momoland is their debut mini-album, which was released in November 2016.
---
11. (G)I-DLE (아이들)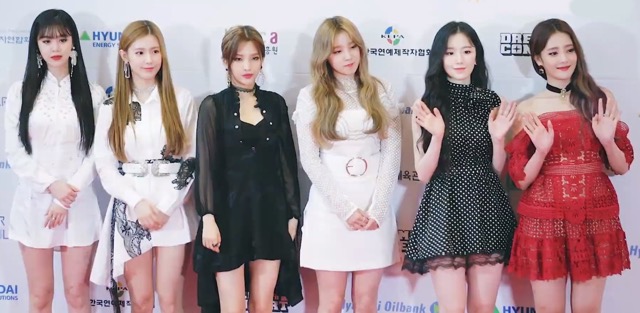 In 2018, the group was named one of the most successful South Korean girl groups that did not come from one of the industry's "big three" record firms.
They have released six extended plays and eight singles since their debut in 2018, earning them the title of "monster rookies" of that year.
(G)I-DLE is a 6-member K-pop female group from Korea, China, Taiwan, and Thailand that is managed by Cube Entertainment. On May 2, 2018, this group made its debut.
(G) I-DLE is pronounced "idle," which is close to the word "idol." The "G" is silent, but it represents "girl," one of the most popular KPop groups.
---
12. Girls' Generation (소녀시대)
S.M. Entertainment manages Girls' Generation, an eight-member female group.
Girls' Generation achieved massive success in 2009 with their track "Gee," which topped the charts for nearly two months and was considered the finest song of the 2000s decade.
Girls' Generation is also one of the most popular KPop groups for its cross-cultural appeal (they partnered with a Japanese label in 2010 to make their songs more accessible to Japanese audiences) and their unique bubblegum pop style.
---
13. Wonder Girls (원더걸스)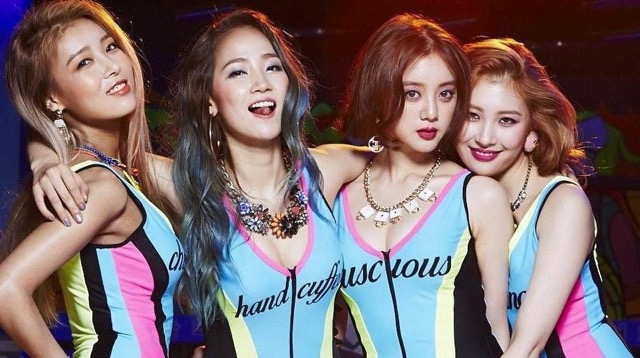 Wonder Girls are a four member female group that had an unusual start to their musical career, accompanying the Jonas Brothers on tour and singing an English version of their first hit track, "Nobody."
As it soared on the Billboard Hot 100, this propelled the ladies into foreign markets.
Wonder Girls have also made an attempt to appeal to Chinese and Japanese audiences in order to include even more listeners in the fun!
Listen to "Nobody" and you'll understand why this girl group was the first Korean girl group to break into the Billboard Hot 100.
---
14. Big Bang (빅뱅)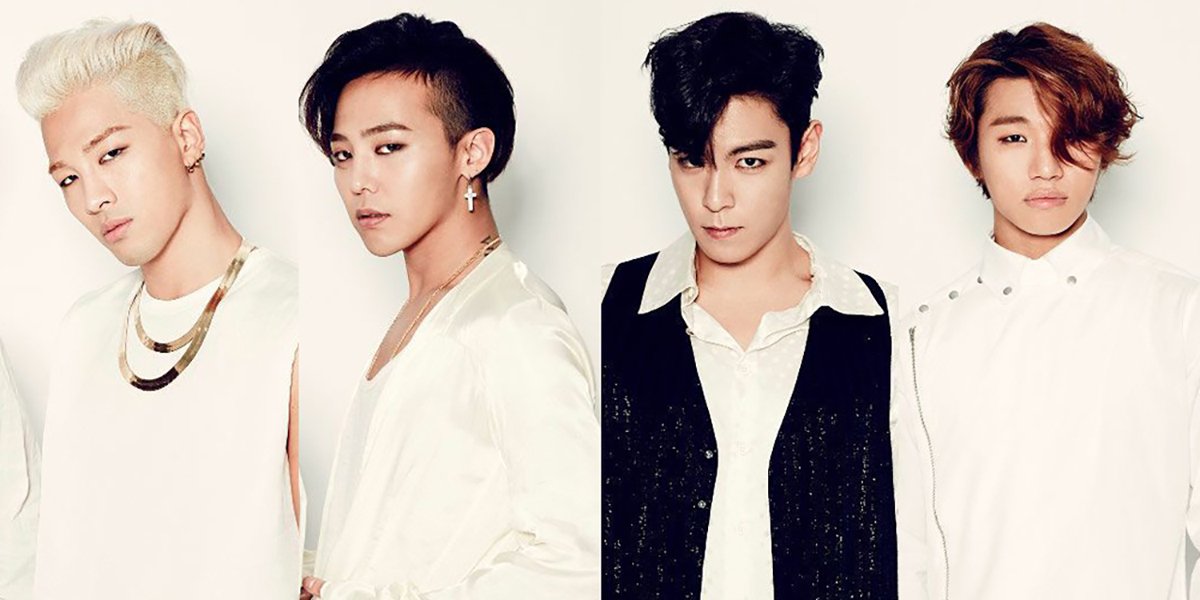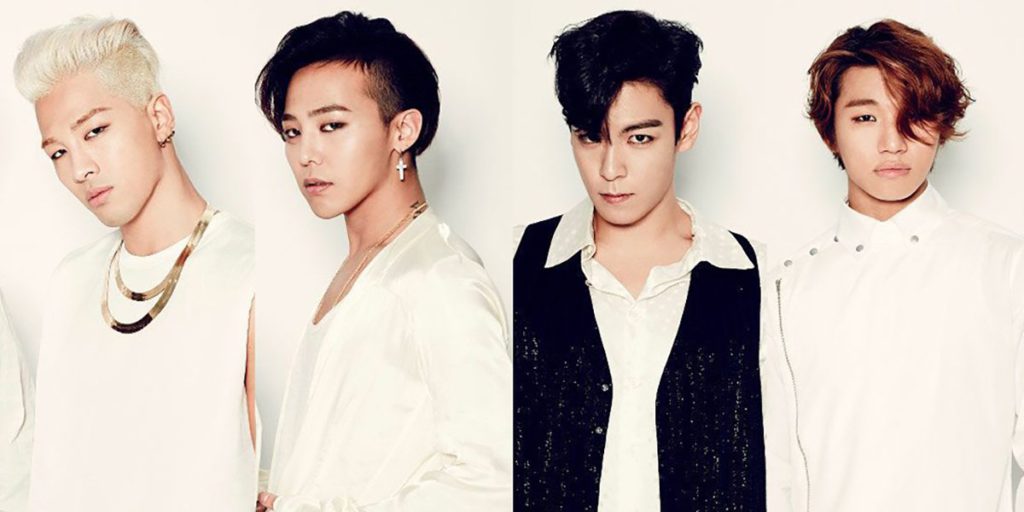 Big Bang is most recognized for its distinctive fusion of Kpop and hip-hop.
They are a Korean boy group that was created in 2006 and are veterans of the K-pop business, having won several honors at Japan's MTV Video Awards and a Korean music festival called Mnet.
Several members have gone solo and recorded solo albums, allowing them to pursue their own creative aspirations while also collaborating with Big Bang.
Check out their breakout track, "Lies," and you'll see why they're recognized as South Korea's one osf the most popular KPop groups.
---
15. EXO (엑소)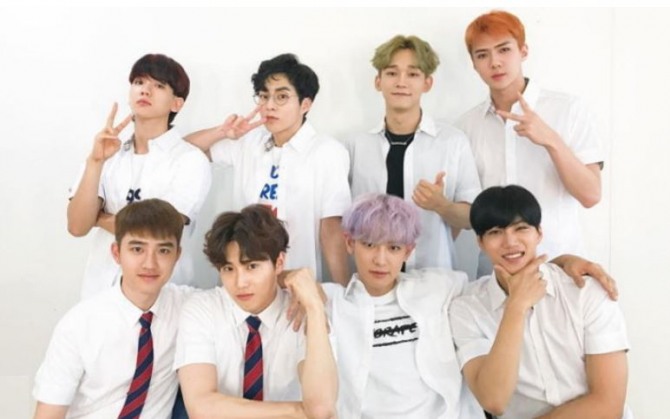 EXO is on a mission to make its music accessible to as many people as possible. To that end, the group has been divided into two subgroups, EXO-M and EXO-K, with the "m" and "k" representing Mandarin and Korean, respectively.
This strategy allows the group to focus on Chinese and South Korean audiences, which means Mandarin speakers may join the K-pop craze as well!
---
16. TXT (투모로우바이투게더)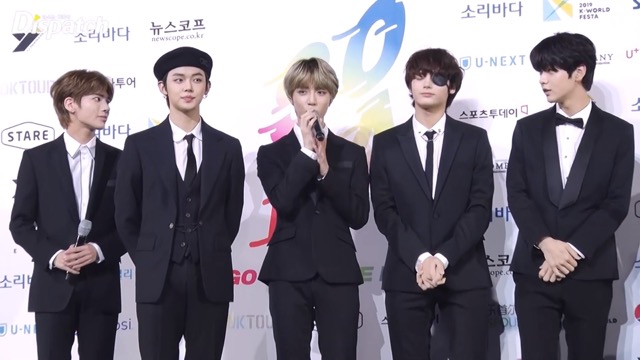 Tomorrow X Together (TXT) released their debut EP, The Dream Chapter: Star, in 2019.
After "Crown" gained 14.5 million views in one day, the music video for the EP's lead track became the most viewed K-pop debut music video within 24 hours for a male group.
They also debuted at No. 1 on the Billboard Emerging Artists list and were nominated for their first MTV Video Music Award for Best K-pop.
The Dream Chapter: Magic, their follow-up, landed at No. 3 on Billboard's World Album list. TXT's success continued when they were named Men of the Year Pop Icon by GQ Japan.
Final Words
This concludes our list of the most popular KPop groups. Anyway, KPop is currently the fastest spreading music genre.
Let us know in the comment section which of the most popular KPop groups are on your listening list.
Check also: