It has been 22 years since the original Matrix movie was released. It was a game-changer and has become an integral part of pop culture. However, fans all around the globe are rejoiced to see the new trailer for Matrix: Resurrections.
The trailer has excited the fans who were waiting for another Matrix film. There is a lot that needs to be said about the upcoming film. The last movie in the Matrix franchise was released in 2003 so it has been almost 18 years since fans got to see Neo and Agent Smith on screen.
Today we are going to tell you everything you need to know about Matrix: Resurrections. Be careful though as the following sections may contain some spoilers from prior Matrix films.
Release Date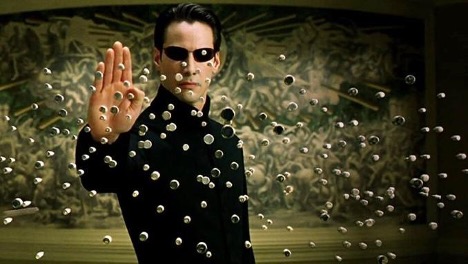 The studio has announced that Matrix Revolutions will be released worldwide on December 22, 2021.
The original release date for the movie was May 21, 2021. However, due to lockdown restrictions, Warner Bros decided to change the release date.
Where Can I Watch It?
Matrix Resurrections will be released in theaters as well as HBO Max. An HBO Max release means you will be able to enjoy the movie from the comfort of your home.
If you have an HBO Max subscription, you will be able to stream the movie without any additional cost for the first month.
It seems like Warner Bros is trying its "hybrid release" strategy on every film. It did not go well with The Suicide Squad, let's see if it works in the favor of Matrix 4: Resurrections or not.
Plot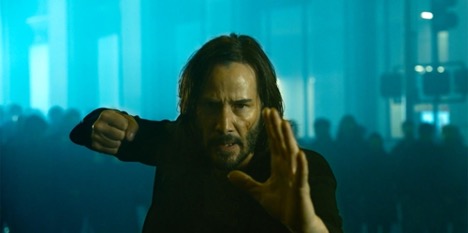 The plot of Matrix Resurrections is being kept in the shadows. The trailer did not reveal a lot of details about the plot of this movie. However, it does give us a basic idea of what the movie will be about.
The trailer features Thomas Anderson who is back inside the matrix alongside Trinity. Even though we saw them sacrifice their lives at the end of Matrix Revolution. However, it seems that the movie will serve as a soft reboot for the Matrix franchise.
We see in the trailer that Thomas Anderson meets Trinity without remembering their past encounters. So, we can say that we'll be seeing Thomas and Trinity fall in love all over again and realize that they are living inside a simulation.
Who's Directing?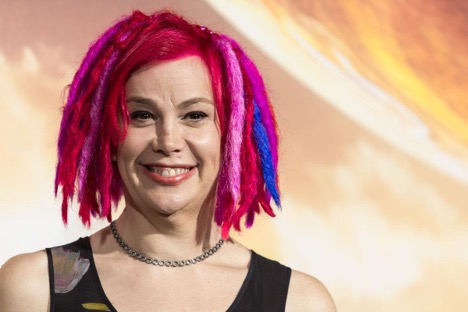 The original Matrix trilogy was directed by Lana and Lily Wachowski AKA The Wachowski Twins. However, this time around we will see Lana direct the movie all by herself. Don't worry both twins are not having a dispute. The simple reason behind this decision is that Lily is simply exhausted.
She said in an interview that, "I got out of my transition and was just completely exhausted because we had made Cloud Atlas and Jupiter Ascending, and the first season of Sense8 back-to-back-to-back…"
The Wachowski Twins indeed had a busy schedule for a few years up until 2016. Lilly was simply tired from all the work and stress and needed some time off. She further said, "So I needed this time away from this industry. I needed to reconnect with myself as an artist and I did that by going back to school and painting and stuff."
The Cast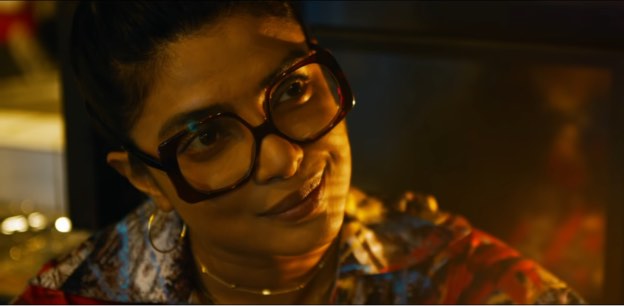 The trailer has revealed a lot of rumored cast members. The talented cast includes returning actors such as Keanu Reeves as Neo, Carrie Anne-Moss as Trinity, Jada Pinkett Smith as Niobe, and Daniel Bernhardt as Agent Johnso.
Some new additions to the cast include Niel Patrick Harris, Priyanka Chopra Jonas, Christina Ricci, and Yahya Abdul Mateen.
All the new additions to the cast are very exciting, specifically the addition of Yahya Abdul Mateen who seems to be playing a younger version of Morpheusin the trailer. However, it is unknown whether he will appear in a flashback involving Morpheusor the directors have recast Morbius all together.
His shot in the trailer has heated up a lot of fan debates, but more on that later.
Matrix Analysis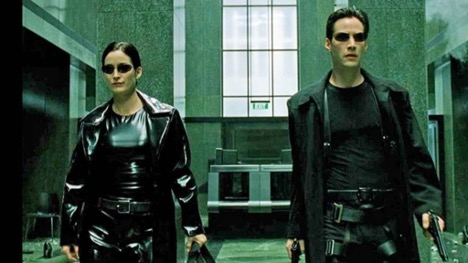 The Matrix films are set in a dystopian future in which artificial intelligence has triumphed over humans, trapping many individuals in the titular false-reality program. The heroes combat computers in both the real world and the Matrix, where physics only functions to a certain extent.
With the upcoming movie, it seems like the director will be redefining the Matrix franchise and will bring it back to its roots. It was a very wise decision rather than making a complete reboot of the film.
The introduction of the bullet-time technique made the first Matrix film an international phenomenon. The VFX was groundbreaking and the director promises that Matrix 4: Resurrections will also be groundbreaking.
The Matrix Quotes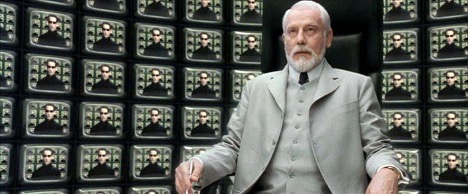 Like most famous franchises there are a lot of famous quotes in Matrix as well. Here are some of these famous quotes:
"I Can Only Show You The Door. You're The One That Has To Walk Through It." – Morpheus
"Choice is an illusion created between those with power and those without." – Neo
"I'm trying to free your mind, Neo. But I can only show you the door. You're the one that has to walk through it." – Morpheus
"Hope. It is the quintessential human delusion, simultaneously the source of your greatest strength and your greatest weakness." – The Architect
"There's no escaping reason, no denying purpose. Because as we both know, without purpose, we would not exist." – Agent Smith
"To deny our own impulses is to deny the very thing that makes us human." – Mouse
Fan Speculation
Just like all the popular movies and sequels, fans have a lot of theories regarding the upcoming Matrix movie. Let's discuss these fan theories in a little detail.
Is that Morpheus?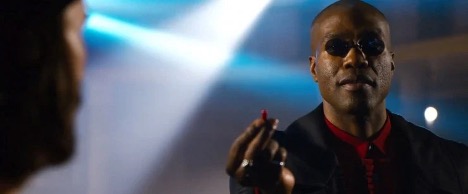 There are two answers to that question. Some fans think it is the same Morpheus but a younger version of him (portrayed by Yahya Abdul Mateen-II). We all know that Lawrence Fishburne is not in the upcoming Matrix film so it may be possible that the directors have decided to reintroduce this iconic character in a new light.
The other fan theory revolves around the fact that the real Morpheus died in Matrix Online (an MMORPG video game) which is considered canon. So fans think that we will see Neo and Trinity go back in time to meet a younger version of Morpheus since he's dead.
However, this seems unlikely because Keanu Reeves has confirmed in an interview that there will be no time travel. But a younger version of Morpheus could show up.
We will have to wait for another trailer or the film to be released to find our answers.
Why Is Neo Back in The Matrix?
As we saw in the trailer, Neo (who goes by his past name; Thomas Anderson now) is back inside the Matrix. He can be seen taking the blue pills which are meant to keep humans ignorant of their reality.
As we saw at the end of Matrix Revolution, The Oracle and The Architect decide to give humans the choice to either stay inside the Matrix to live their lives unplugged from it. So, it seems like Neo is willingly living his life inside the Matrix and taking the blue pills which suppress his knowledge.
This could also explain how Trinity doesn't recognize Neo in the trailer. She's probably also suppressing her memories by taking the pills.
Conclusion
Matrix 4: Resurrections has been a long-awaited sequel/soft-reboot. Ever since it was revealed, fans have been very excited.
From the trailer, the film looks very promising and it has added a lot of talented new actors to the franchise. The film will definitely include a lot of callbacks from the original movies.
Let's hope that Matrix 4: Resurrections is better than the last two Matrix movies.