The latest news on the Johnny Depp and Amber Heard divorce can be found here. Lawsuits and Trials are very common things in Hollywood, however, not all of them get the same heat and coverage as the Amber Heard & Johnny Depp lawsuit. During the trial's duration, we have seen a lot of twists and interesting developments.
So if you're someone who's been researching or is just generally interested in the Johnny Depp lawsuit, then it must get confusing for you to keep track of everything. So to ease that, we have collected all the important information regarding this trial. We will get you up to date with all the latest Johnny Depp news.
This article will tell you all the latest developments and news regarding the Amber Heard & Johnny Depp lawsuit.
Backstory
Before we delve deep into the actual trial and latest Johnny Depp news, let's recount all the events that actually lead to these constant lawsuits and trials.
Johnny Depp and Amber Heard started publicly dating each other in 2012. They both had previously starred in a movie called The Rum Diaries. Everything was going quite well for them at the time, and the two tied the knot in Los Angeles in the year 2015.
However, things only went downhill from there. On May 23, 2016, Heard filed for divorce from Depp and received a restraining order against him.
Depp claimed she was "attempting to secure a premature financial resolution by alleging abuse." Heard testified in a divorce court deposition about the alleged abuse, saying Depp was "verbally and physically abusive" throughout their relationship, typically while under the influence of drugs or alcohol.
Johnny Depp's divorce was widely publicized, with photographs of Heard's claimed injuries appearing in the media.
In August 2016, a settlement was negotiated, and the divorce was finalized in January 2017. In a joint statement, Depp and Heard stated that their "relationship was intensely passionate and volatile at times, but was always bonded by love. Neither party has made false accusations for financial gain. There was never any intent of physical or emotional harm."
After that, things had started to settle down, and Amber Heard and Johnny Depp's news headlines were less frequent. However, this was just the calm before the storm.
---
Johnny Depp's Defamation Case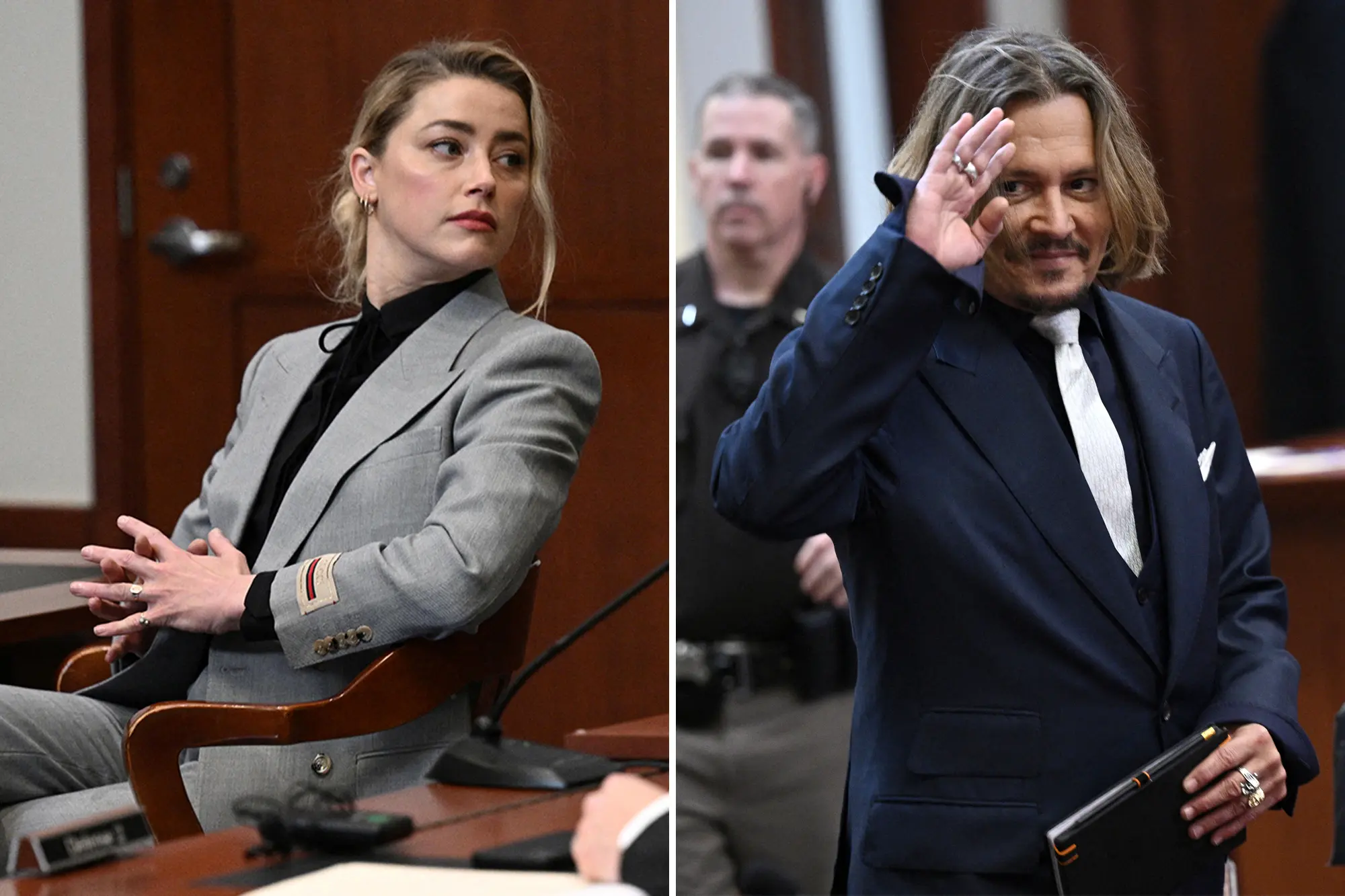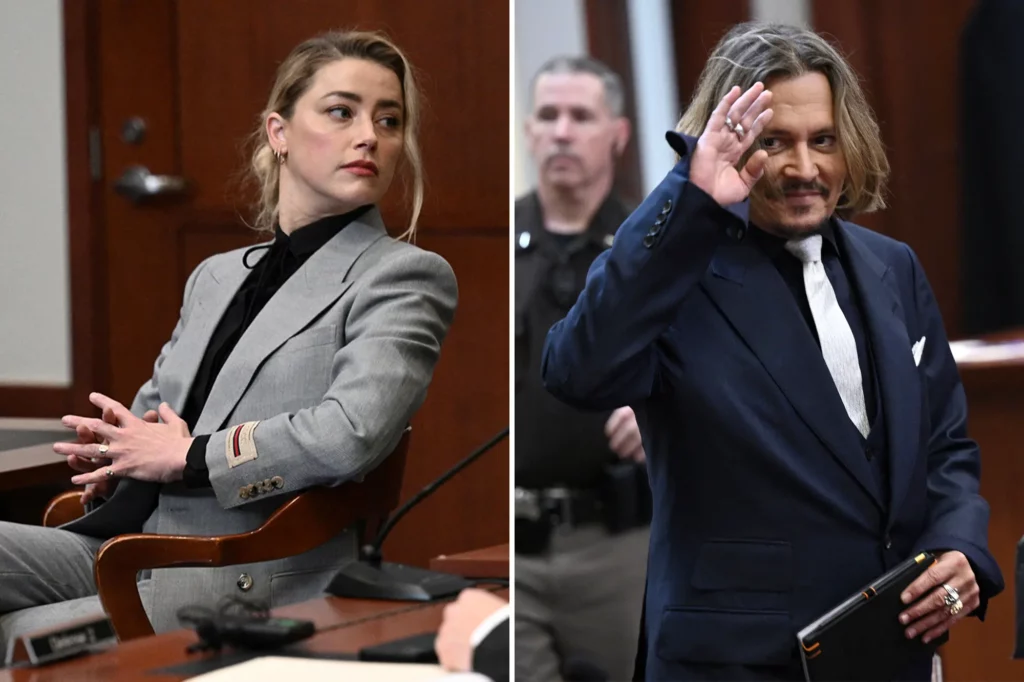 We witnessed more development in Johnny Depp news two years later. In June 2018, Johnny Depp filed a defamation lawsuit against News Group Newspapers, the publisher of the UK tabloid The Sun, and its editor, Dan Wootton.
The focus of this defamation was an article in which Depp was described as a "wife-beater."
Author J. K. Rowling was blasted for her approval of Depp's casting in Fantastic Beasts: The Crimes of Grindelwald. There was a social outcry to get Johnny Depp fired from the film's shooting.
While this trial was fresh, Heard wrote an op-ed piece for The Washington Post in December 2018 titled: "Amber Heard: I spoke up against sexual violence and faced our culture's wrath. That has to change. "This article added more fuel to the fire.
"Two years ago, I became a public figure representing domestic abuse. I felt the full force of our culture's wrath for women who speak out," Heard said in the article. "I had the rare vantage point of seeing, in real-time, how institutions protect men accused of abuse," she added.
Following the article on Johnny Depp, news suggested that he was, in fact, fired from multiple projects, and many brands distanced themselves from his name. This had a great impact on Johnny Depp's finances.
He received a lot of backlash from the public as well. News of Johnny Depp abuse was everywhere. Johnny Depp news became viral.
---
Trial Of Trials
The next development in the Johnny Depp news came in 2019. He sued Heard in February 2019 for her December 2018 op-ed in The Washington Post. Depp also claimed that Heard was the abuser and that her charges were a fraud against him.
Heard countersued Depp in August 2020, stating that he had orchestrated "a harassment campaign via Twitter and [by] orchestrating online petitions in an effort to get her fired from Aquaman and L'Oréal."
The Johnny Depp lawsuit is being held in Fairfax County, Virginia because The Washington Post's online edition servers are situated there.
Following Depp's complaint, Heard filed a $100 million countersuit against him. Alleging that he defamed her by referring to her claims as "fake" and a "sexual violence hoax."
Many of the claims being made in court have already been heard in a British lawsuit, which Mr. Depp lost, in which the actor sued The Sun tabloid for printing a title that referred to him as a "wife-beater."
The trial began on April 12 with opening arguments and is expected to take a few more weeks.
---
A History Of Violence
Evidence – Amber Heard
As per the evidence received from both parties, it is safe to say that this is a case of mutual abuse. There is strong proof that Depp was violent against Heard in one form or another.
For instance, Johnny Depp's text messages with Paul Bettany revealed him saying, "Let's drown her before we burn her!!!" Depp texts at one point. "I will fuck her burnt corpse afterward to make sure she's dead."
Heard claims Depp went on a three-day violent spree in Australia in March 2015, during which he repeatedly beat her.
Both Heard and Depp confirm that the tip of Depp's finger was severed during this time period and that he subsequently used the damaged finger to scribble insulting graffiti about Heard on a mirror and lampshade.
Depp claims Heard threw a bottle at him and cut his finger off. While Heard claims Depp cut it off himself by punching the wall and a plastic wall-mounted phone.
Evidence – Johnny Depp
There is also solid evidence that Heard was hostile towards Depp during their relationship.
Depp has made audio recordings of interactions he had with Heard throughout their relationship. Heard admits to hitting Depp in the audio, which was initially published by the Daily Mail shortly before the UK trial in January 2020.
She says, "I'm sorry that I didn't… hit you across the face in a proper slap, but I was hitting you, it was not punching you. Babe, you're not punched. I don't know what the motion of my actual hand was, but you're fine, I did not hurt you, I did not punch you, I was hitting you."
In another audio recording from a conversation regarding the Australia incident, Heard seemed to dispute the idea that Depp may portray himself as a victim. The conversation is as follows:
"I lost a fucking finger, man," says Depp. "I had a can of mineral spirits thrown at my face."
"You can tell people it was a fair fight, and then see what the jury and judge thinks," Heard says. "Tell the world, Johnny. Tell them, 'Johnny Depp, I, a man, I'm a victim, too, of domestic violence, it's a fair fight,' and see how many people believe or side with you."
---
What To Believe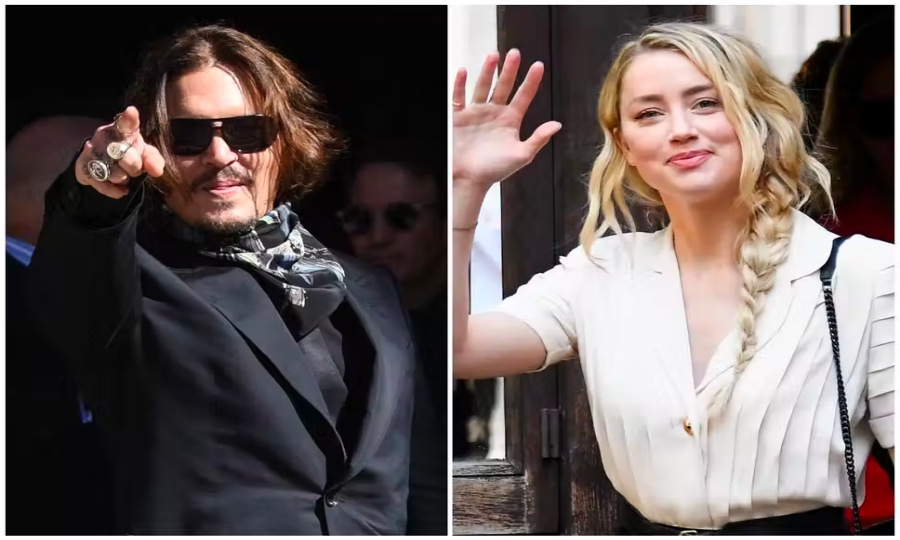 It is quite difficult to determine which side is more honest amidst the burst of new Amber Heard and Johnny Depp news and facts we are seeing with each passing day. We should leave the decision of guilty or innocent to the justice system for now.
While Depp has previously been accused of causing property damage and making verbal threats, he has never been convicted of the amount of violence indicated by Heard in her story. Depp's prior girlfriends have also regarded the alleged behavior as "uncommon of him."
Heard and her then-girlfriend Tasya van Ree got into a fight at an airport in 2009. Heard was arrested after reportedly striking van Ree's arm, but no charges were filed.
Van Ree has issued a statement in support of Heard, claiming that the incident was exaggerated and attributing it to the cops' misogyny and homophobia.
In April, Heard's former assistant, Kate James, said in court that when she sought Heard for a raise, Heard spat in her face.'
It is quite difficult to determine which side is more honest amidst the burst of new Amber Heard and Johnny Depp news and facts we are seeing with each passing day. We should leave the decision of guilty or innocent to the justice system for now.
Johnny Depp's side put marriage counselor Laurel Anderson on the stand at the Fairfax trial on April 14. Anderson, who coached Depp and Heard during their marriage, described their interaction as "mutual abuse."
Let's get into more detail about the psychological aspect of this toxic relationship between Heard and Depp.
---
The Psychological Factor
Aside from your and my personal opinions on these two individuals, it is only reasonable to see the factors that can push any person to this extreme. This whole case doesn't just expose Depp or Heard's personal life. It also serves as a study of two individuals who have had carried abuse their whole life. Eventually had to channel it out somehow.
This isn't my made-up theory. This is the conclusion made by Laurel Anderson. Anderson testified that she saw Heard bruised following altercations with Depp and that Heard informed her on many occasions that she had provoked physical battles with Depp.
She claimed Depp started violent fights with Heard, but she wasn't sure. Both Depp and Heard have admitted to being abused as youngsters, and Anderson believes their relationship pushed them back into destructive childhood patterns, with each abusing the other and neither ultimately being more accountable than the other.
However, many experts disagree with this concept of "mutual abuse." They suggest that every dispute between two people has a "primary aggressor," and hitting back in self-defense does not count as mutual abuse.
Whichever interpretation is more accurate will always be a personal opinion, but this whole event signifies the need for mental health awareness, especially for people who have suffered abuse throughout their life. Many people ignored this aspect amidst all the Amber Heard and Johnny Depp lawsuits.
---
The Primary Aggressor
Susan Constantine, a behavioral therapist, has recently revealed who the 'true aggressor' in Johnny Depp and Amber Heard's marriage might be.
Susan Constantine recently had an interview with Fox. She specializes in detecting deceit and understanding body language. Based on their testimony during Depp's defamation lawsuit against Heard, she claims does "not believe" Johnny Depp "was abusive with" his ex-wife, Amber Heard.
"[T]he question is, was he abusive with Amber?" she began. I do not believe he was abusive with Amber. I think that Amber was the aggressor … 100%."
She also expressed her own ideas and stated that she believed. According to her, Heard has "borderline personality disorder (BPD) or some emotional insecurity issues." Constantine also stated that Heard and Depp's outfits are a "power-play."
"[W]e do talk about her dress code. You know, she's parodying what Johnny is wearing. Wear the Gucci tie and the Gucci pin. … When you look at this parroting of how they're dressed alike, this definitely is a power-play between the two of them. Who's the one that's wearing the pants in the family?" she said.
Do keep in mind that these statements are just the personal research of Susan Constantine. However, the points she has raised are quite reasonable and understandable.
---
What's The Latest Amber Heard & Johnny Depp News
In the most recent court hearing, a string of new information was revealed. First of all, Travis McGivern, Depp's personal bodyguard, testified about seeing an incident in May 2015 in which Heard accused Depp of beating her.
McGivern refuted Heard's claims, claiming that Depp had not physically assaulted her. McGivern said he saw Heard throw a Red Bull drink can at Depp, which hit Depp in the back; Heard threw a purse or bag that McGivern blocked from hitting Depp.
Heard spat at Depp; both Depp and Heard exchanged "verbal vitriol"; Depp messed up and threw Heard's items down the stairs, and finally, Heard punched Depp while McGivern was next to Depp. This punch made his face swollen and red.
Confrontation
During cross-examination, McGivern stated that Depp pushed Heard's sister, which prompted Heard's punch. McGivern testified that Depp did not reach for Amber's hair when attempting to beat her with the cast when Heard's legal team inquired. McGivern testified separately that Depp had a high tolerance for booze and narcotics, becoming "chill" while high.
Another thing that was revealed in the recent Johnny Depp news articles is that his agent also testified. According to Jack Whigham, Heard's 2018 Washington Post op-ed, as a "first-person account coming from the victim," was "catastrophic" to Depp's career, making it "impossible to get [Depp] a studio film, which was what we normally would have been focused on" Depp received a pay deduction for the film Minamata and a potential $22.5 million if he participated in another "Pirates of the Caribbean" installment, which never occurred due to a verbal agreement with Disney.
In contrast, Whigham testified that even though Heard first accused Depp of domestic violence in 2016, Depp still obtained acting parts in 2017 in films such as City of Lies, Murder on the Orient Express, and Fantastic Beasts: The Crimes of Grindelwald, earning Depp a total of $31 million.
Amber Heard – PTSD
On the Amber Heard side of things, Dawn Hughes, a forensic and clinical psychologist from New York City, claimed she studied Heard for 29 hours. Including repeated visits and a series of tests and interviews with her mother and other doctors. Hughes stated that based on her assessment, she diagnosed Heard with post-traumatic stress disorder (PTSD); caused by Depp's intimate partner abuse.
Hughe's findings contradict the findings of Jonny Depp's psychologist, who stated that Heard was exaggerating her symptoms.
Hughes stated that some of the tests she gave Heard dealt directly with domestic violence, and she questioned Heard about what Depp did to her and what she did to him. "What these tests show was a high degree of serious violence perpetrated by Mr. Depp toward Ms. Heard; there was violence more on the mild level perpetrated by Ms. Heard," Hughes said, adding that Heard provided one "severe" indicator, saying she once punched Depp when he was "coming after" her sister.
Hughes claimed that Heard's PTSD symptoms worsened after Depp's attorney dismissed her sexual assault allegations in April 2020. She is suing Depp for $100 million for defamation as a result of his comments.
More Evidence – Amber Heard
Moreover, Amber Heard testified Thursday tearfully about how Johnny Depp flung her into a ping pong table in a jealous rage and then sexually assaulted her with a shattered bottle.
"I couldn't get up," Heard cried out." I thought he was punching me. I could just feel this pressure on my pubic bone."
During the incident, Heard claimed she assumed an intoxicated Depp was hitting her with a fist. She soon realized she was being assaulted with a bottle. "I looked around and saw so much broken glass. I just remember thinking, 'Please God, please don't be broken,'" she added.
The event occurred in 2015, shortly after their marriage, and as Depp began filming the fifth movie of the "Pirates of the Caribbean" franchise in Australia.
---
When Is The Next Session
On Monday, May 16, the next session of the Johnny Depp lawsuit will resume, with testimony commencing at 9:30 a.m. On Thursday, May 5, the court was adjourned for a break because Judge Penney Azcarate needed to attend a conference.
So we will see a lot of development in Johnny Depp news once the Judge gets back and the session resumes.
So I guess journalists and media outlets will get a little break from Johnny Depp news for at least a week.
---
Conclusion
Depp's reputation is likewise unlikely to totally recover from his current run of litigation. Even after Heard accused him of domestic abuse; Hollywood had plenty of covers to keep going with Depp until he brought the fight into the courtroom. After all, he wasn't sacked from Fantastic Beasts until he lost his UK case.
Another defeat in US courts will almost certainly make him a hazardous liability for film producers for the foreseeable future. And Heard, who has less of an established reputation to shield her, maybe in even greater danger.
But this is all just "hearsay" until we get the official verdict of the Johnny Depp lawsuit. So stay tuned for further developments.
Check also: