Are you searching for books like Harry Potter? You've arrived at the right place as this article is going to cover almost all popular books like Harry Potter. All these books are our preferred reading material since you can go on reading them. You will keep reading them without getting bored or getting stuck in certain parts which are difficult to understand or long-winded. People like books like Harry Potter because it's not just about magic, witchcraft, or wizards. It is also about understanding yourself and what you stand for.
Why Do People Love To Read Books Like Harry Potter?
In North America, Harry Potter has come to represent magic. Many individuals use the term "muggle" in everyday speech. The Harry Potter mania has only begun with theme parks and shows. And now people also want to read books like Harry Potter.
Anyone who read Harry Potter in its initial publication is now an adult. However, this does not imply that a child's love of magical books must end with childhood. Harry was the first book that you can read, and that can completely change your life. We adore books with magic and convoluted plots that include several components and people. Rowling is an absolute master at including minute details that end up being essential to the narrative.
Books Like Harry Potter That You Will Love
We offer various books like Harry Potter for you to enjoy if you share your passion for Harry Potter and enjoy reading about magic. So go through this list of books like Harry Potter.
1. The Magicians – Lev Grossman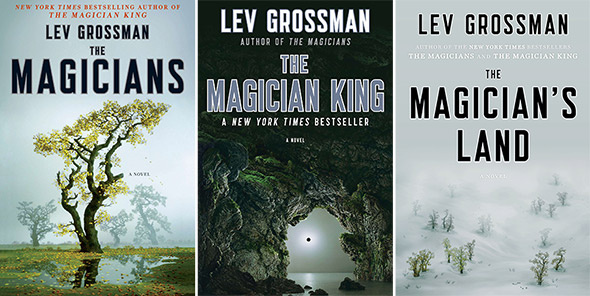 This is one of the best books like Harry Potter. Till now, many avid readers have included it in the list of best magic books and top books like Harry Potter.
If Harry Potter had been accepted to Hogwarts in college, it would be the best way we know to explain this series. It seems unusual, but it's also enjoyable, creative, and fun. The television show has a small obsession with me as well. This school's charm is undoubtedly a little bit shady and seductive. You will love this book that will take you to your student life.
2. Deadly Education – Naomi Novik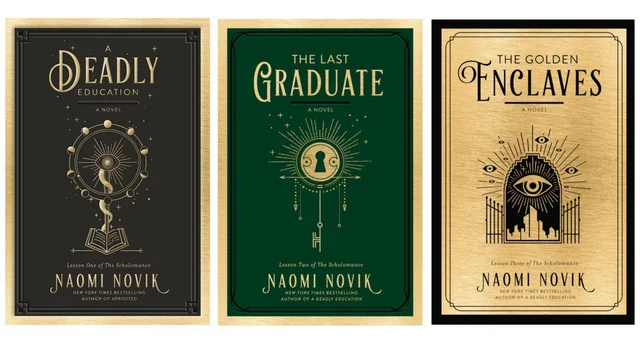 Thank God this school is nothing like Hogwarts. Not a single first-year student would endure. The Scholomance, a school for magic, is brimming with exceedingly dark and harsh magic.
It is hardly shocking that some classmates have passed away. Either you graduate or you die. You will adore this book if you enjoy Harry Potter's darker aspects and magic books like Harry Potter.
3. Ninth House – Leigh Bardugo

The only survivor of a terrible homicide is Alex Stearn. She receives an opportunity to attend Yale on a full scholarship while she is healing in the hospital.
She discovers Yale's Secret Societies, each of which engages in a distinct branch of magic. Can anyone name the Hogwarts School? For followers of dark academics, this novel about secret organizations is without a doubt at the top of our list of best books like Harry Potter. If you're a big Leigh Bardugo fan, this is her debut book for adults.
4. Magic for Liars – Sarah Gailey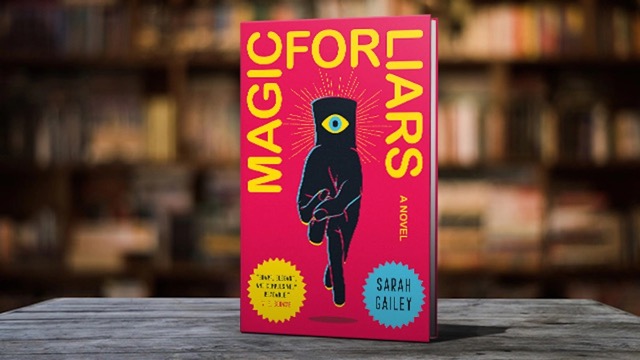 This book is a great choice for you if you enjoy stories about magic schools, chosen ones, and a little mystery thrown in. We are assuming that Gailey is a major admirer of HP because the book was published in 2019. We wished this book had more to offer if had the option to read more. That's why we have added it to our list of best books like Harry Potter.
5. A Wizard for Earthsea – Ursula K. Le Guin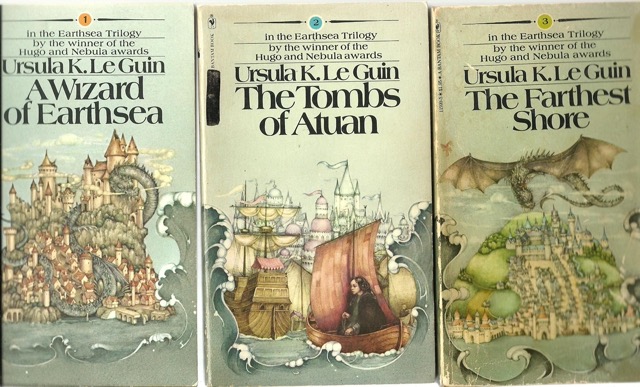 "A Wizard for Earthsea" is a series of books written by Ursula k. le Guin, in which she creates a world that is like the one in which Harry Potter lives. This fantasy story features many aspects that are common with those of Harry Potter adventures. It often follows a favorable protagonist who is on a quest to save something or someone else, although it also takes on many different angles and stories as well.
In this novel, Ged, a child magician who exhibits magic at an early age, is the main character. He finally enrolls in a wizardry school. Both boys must accept their power and mortality throughout their journeys, even though his route is different from HP's.
6. House on the Cerulean Sea – T.J. Klune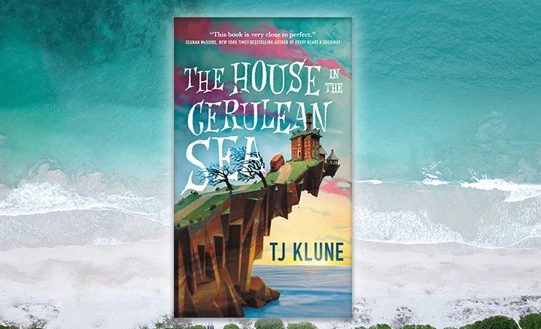 Working as a caseworker for the Department in Charge of Magical Youth is Linus Baker. Six of the most dangerous children in the world reside in a hidden orphanage that is secluded on an island, where he is dispatched on a mission. Linus is dispatched to ascertain whether the kids are being adequately cared for. Linus, who follows all the rules, will have to dig deeper to attempt to uncover genuine solutions to his problems. The whole of this narrative was so much greater than the pieces alone.
Harry Potter comes to mind when considering the magic and orphan component. The narrative contains barely a hint of enchantment, but it nevertheless feels utterly applicable to our modern culture. Anyone looking for a book that will make them feel wonderful should read this one.
7. Plain Bad Heroines – Emily M. Danforth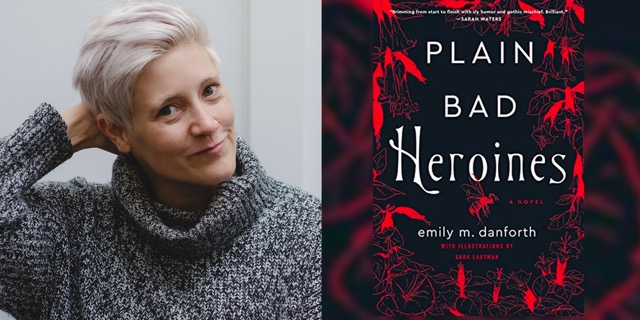 You may have never read a book like this one before. It is ripe for becoming a cult classic horror. It is intricate, frightening, and superbly written. The distinction between fact and fiction is hazy. The book is about producing a movie based on the same novel. (what's next, lol)
The mystery and supernatural that pursues them are intertwined with the lives of everyone who reads the novel. The Hogwarts-like atmosphere permeates the all-girls school where the novel is set (think book 7).
8. Night Circus – Erin Morgenstern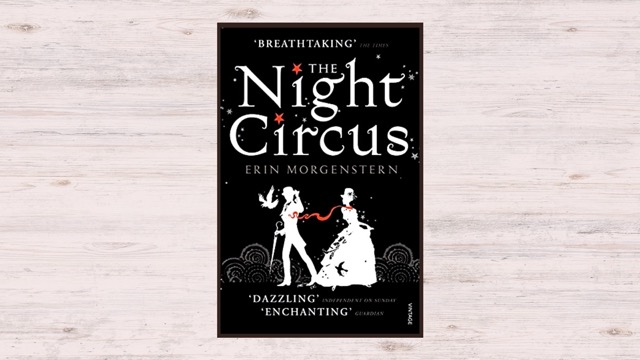 One of our all-time favorite books like Harry Potter is this one. Two magicians who enter their apprentices in a magical competition are the subject of the tale. They have no idea when or how the tournament will start. This tale embodies true magic. We experienced the same emotion as the first time you will see Harry approach Diagon Alley while reading the descriptions.
9. Neverwhere – Neil Gaiman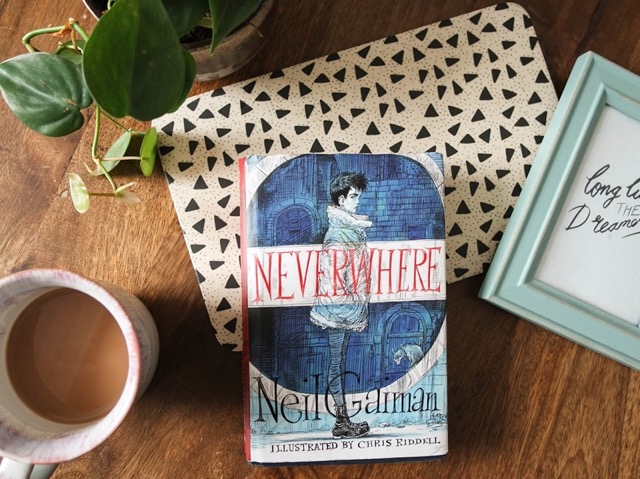 Though it depicts evil magic, this novel is ideal for Harry Potter fans. It's an extremely gloomy novel. It's akin to what would occur if Harry ended up in a dark alley before learning what magic was.
A lady is found bleeding on the sidewalk by Richard Mayhew. He is introduced to the realm of magic in London Below because of helping her, and he is compelled to leave his life in London Above.
10. Jonathan Strange and Mrs. Norrell – Susanna Clarke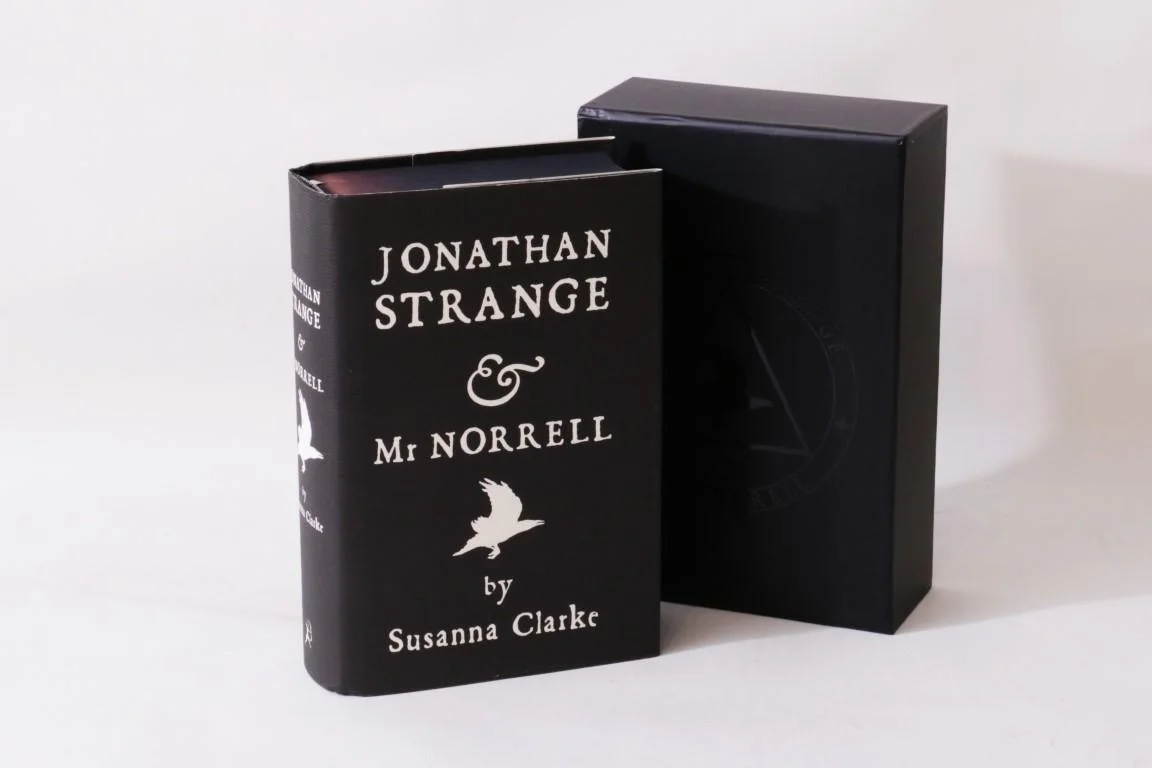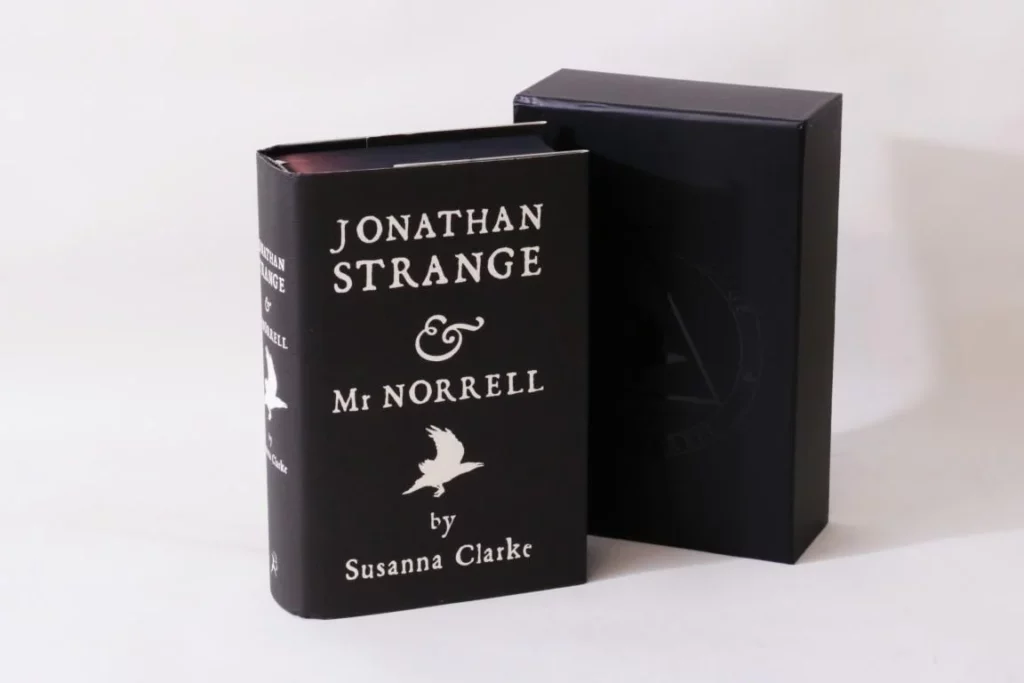 Located in 1806 is this novel of magic with historical fiction for adults. Until Jonathan Strange and Mr. Norrell both learn of their abilities, the people of England believe that magic is a thing of the past.
Their friendship that quickly turns into rivalry made us think of Albus Dumbledore and Gellert Grindelwald.
11. Discovery of Witches – Deborah Harkness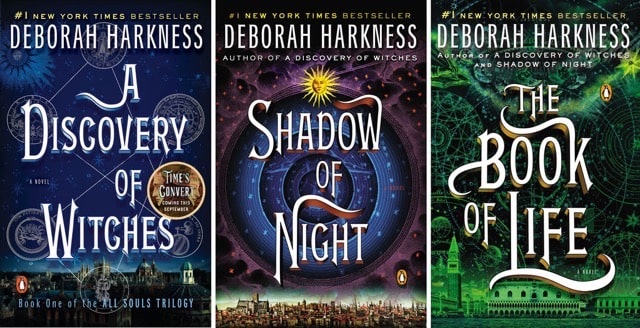 You will adore this series if you enjoy the witches in Harry Potter, vampires, fantasy, or time travel literature. This fantasy book examines the origins of vampires, demons, and witches.
Witch Diana Bishop unintentionally finds an old book that has been lost for a very long time. She does this by awakening her long-forgotten magic, which invites vampires, witches, and demons to seek Diana and the book out.
12. Wicked: The Life and Times of the Wicked Witch of the West – Gregory Maguire
While the Wicked Witch of the West is well-known, not everyone is aware of how she came to be that way. Not all the time was she awful. This is the tale of a young woman who would go on to become one of history's most despised criminals.
The same comes to us when we think about Professor Snape from Harry Potter. This book is for you if you enjoy witches and supporting the underdog.
13. Witches: A History – Louisa Morgan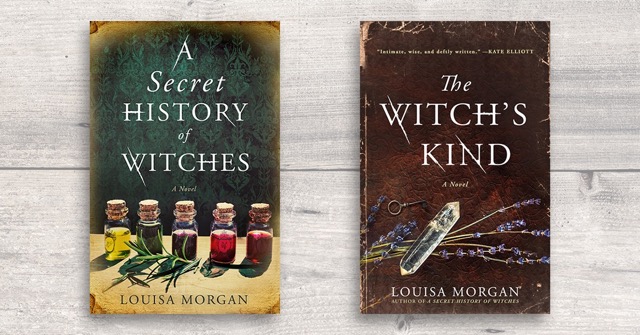 Witches from five generations must choose what they are ready to sacrifice to keep their families safe. It was a perception that Ursule, a strong witch, would lose her power once she passed away. The magic appears when her granddaughter enters the circle.
14. Caraval – Stephanie Garber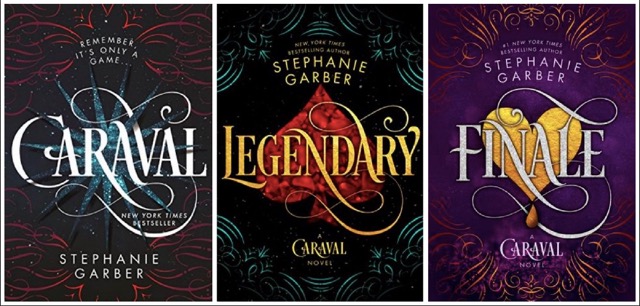 A game with the name Caraval is a major point of the book that people play in a distant region once a year. You require an invitation to attend. After receiving an invitation, Tella and her sister Scarlett leave the island where they reside and their terrible father to attend. This is a mysterious, dark narrative where nothing happens as it seems.
15. Shadow and Bone – Leigh Bardugo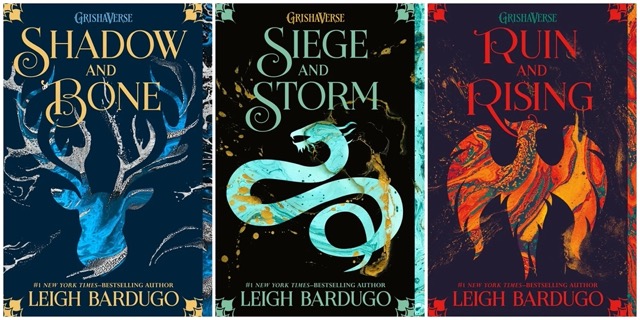 Orphan Alina Starkov has never achieved success in anything. It gives rise to her love for magic as it seems to solve all her problems. She unleashes a power that no one has ever seen when her regiment calls service.
It could be a solution to the wars that have devastated her country. A child orphan rescuing the planet? You need to read this book to know more.
16. The Paper Magician – Charlie N. Holmberg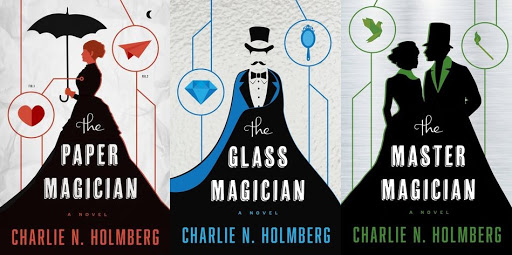 You may have heard so much about this book. However, imagine spotting it in paperback at the Amazon shop in New York City. You will be unable to say no, and you will continue to work on it till you finish it. Every book reader adores it because it gives the concept of magic such a fresh perspective. It is for everyone who loves to read books like Harry Potter.
17. Gilded Wolves – Roshani Chokshi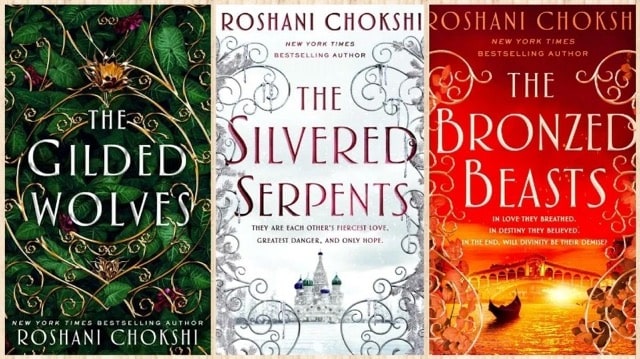 In this fiction, intimidation, magic, betrayal, and murder are commonplace in Paris in 1889. Together, Severin and his passionately devoted pals search for a legendary relic to win Serverin's inheritance as well. This book's magic is just what you'd dream it would be in Paris!
18. The Hazel Wood – Melissa Albert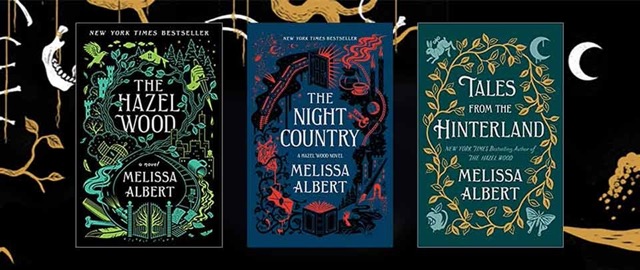 This book is so unique because it combines a fairy tale with current life (think of the original Grimm's stories rather than Disney's). In the book, Alice discovers the existence of magic and possibility. It is the negative karma she faces. She thinks what she has been experiencing may not actually be good for her. It is the time when she is 17 years old.
This young adult fantasy novel is so unique and entertaining that we just had to include it on this list of books like Harry Potter.
Conclusion
We strongly hope that you will start reading books like Harry Potter. They have suspense, magic, tragedy, and everything of your interest.
Check also: