Plugins for Garageband can help you to enhance the sound even better. In this article, I will explore what is Garageband; the best Garageband plugins; how to install Garageband plugins; Garageband alternatives, and more.
What Is Garageband
In simple words, Garageband is Apple's free music creation software that comes preloaded on iPhones, iPads, and Macs. It's also a fully equipped music creation studio that gives you a library of lessons and sounds including percussion, rhythm, and vocals.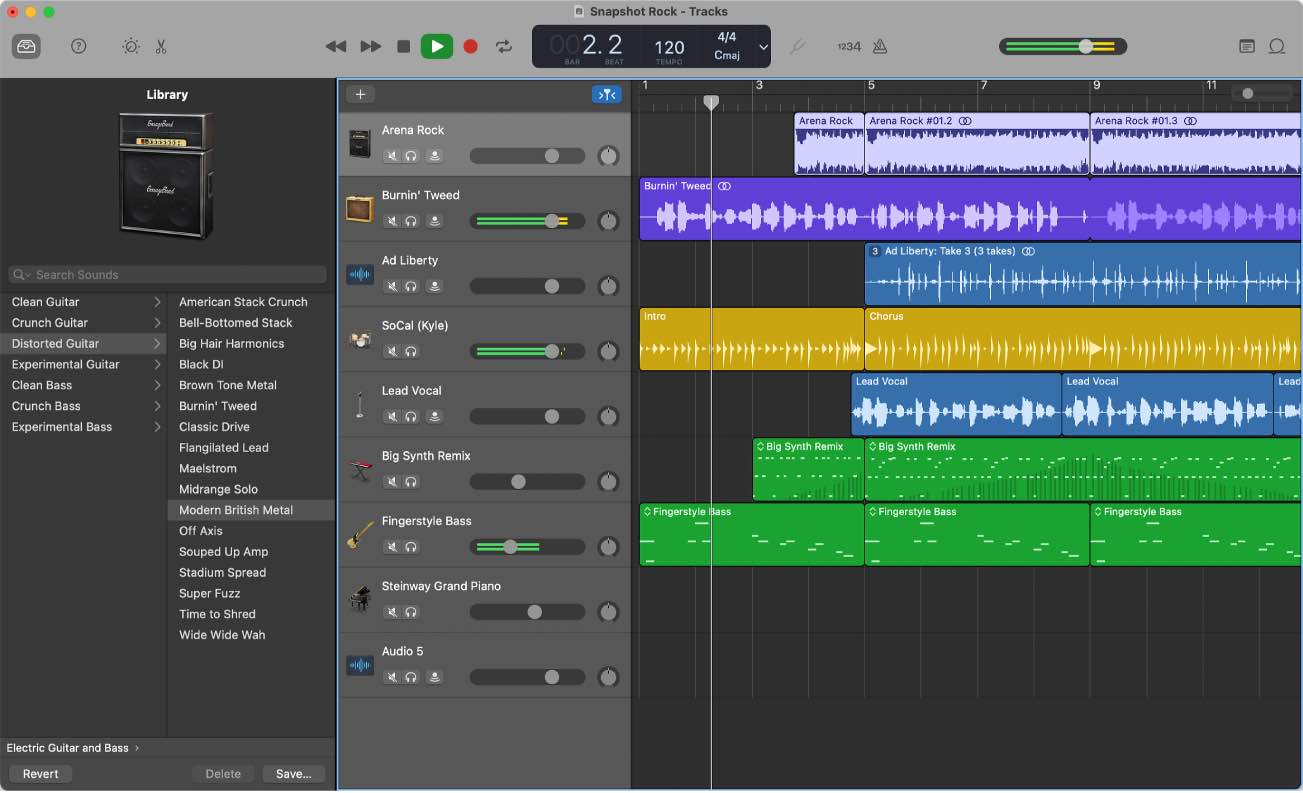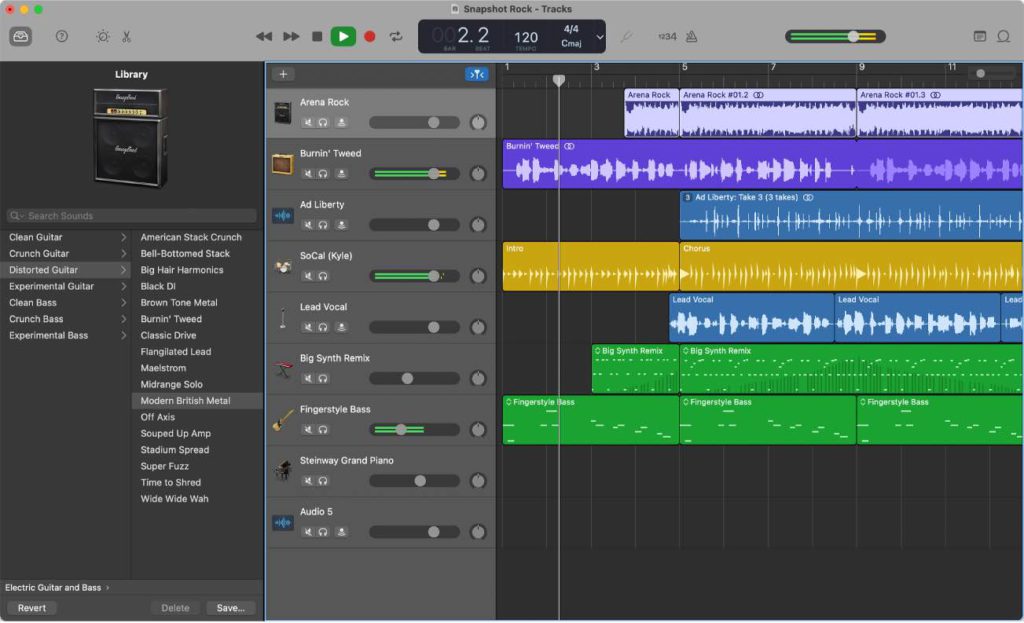 GarageBand was unveiled back in 2004 by Steve Jobs. Since then it started to gain worldwide popularity. Now, after 17 years, Garageband is one of the most favorite music creation software for all levels of music creators. It also allows you to play, record, and share your music in an extremely easy way.
In addition, you can use a wide variety of instruments from all over the world. Select and download more free instruments and loop packs from the sound library as new sounds are launched. Apple's Garageband made it a lot easier to create songs in your styles right from your iPhone, iPad, and Macs.
What Are Garageband VST Plugins & AU Plugins
Though this music creation software has almost all sorts of built-in instruments and audio effects, some Garageband addons can make the overall user experience even better with the additional features.
Garageband VST plugins are one of the greatest things about using a digital workstation. VST stands for Virtual Studio Technology. However, VST plugins are not compatible with Garageband.
Instead, you can look for AU plugins for Garageband. AU stands for audio units. Also, there are many popular music plugins available in both VST and AU formats.
10 Awesome Free Plugins For Garageband (VST & AU)
1. Ambience (Reverb By Smart Electronics)
The best thing about Ambience is, it is free, light-weight, and works as a great Garageband addon. You can add high-quality reverb to your music or any kind of sound.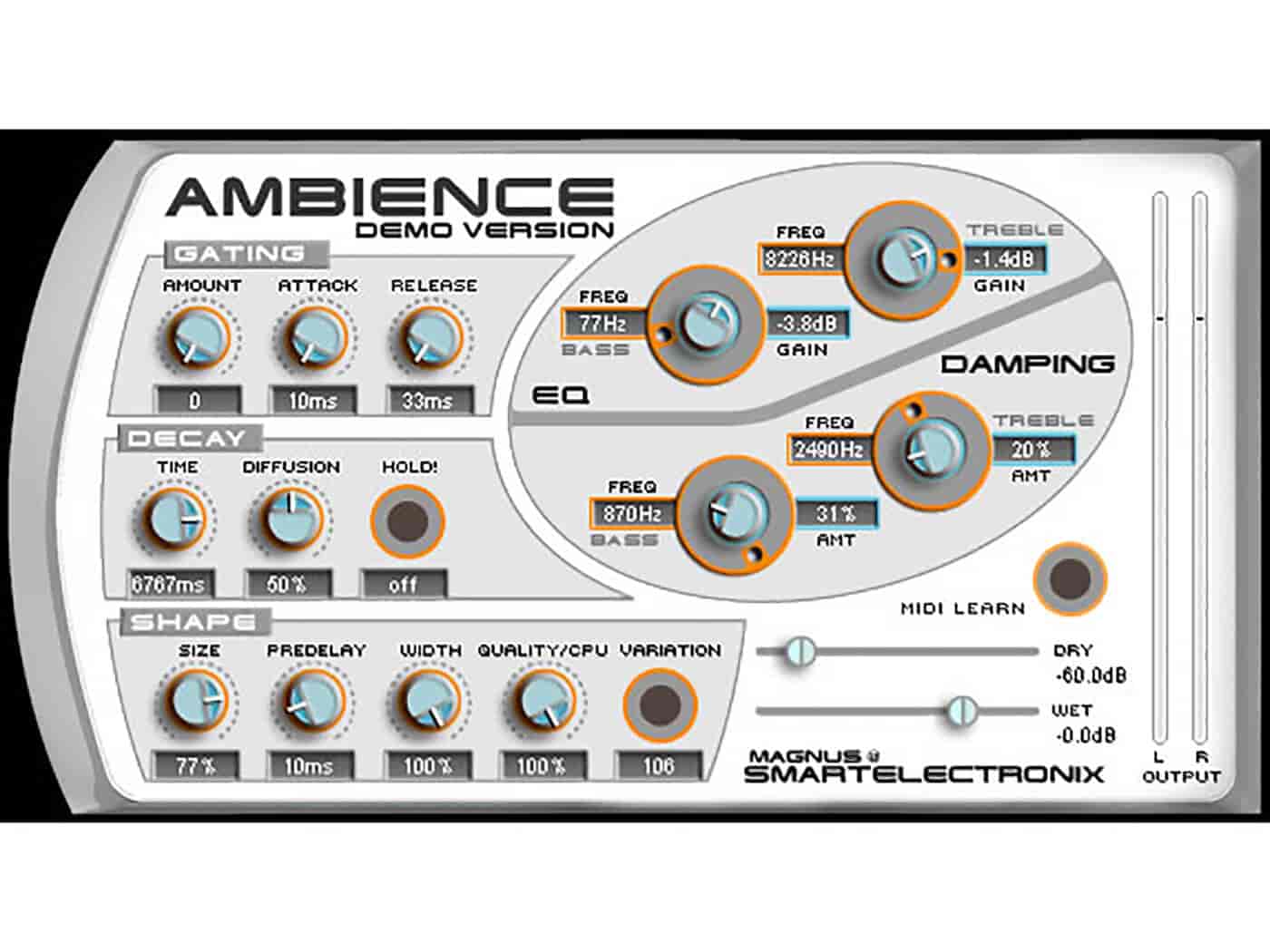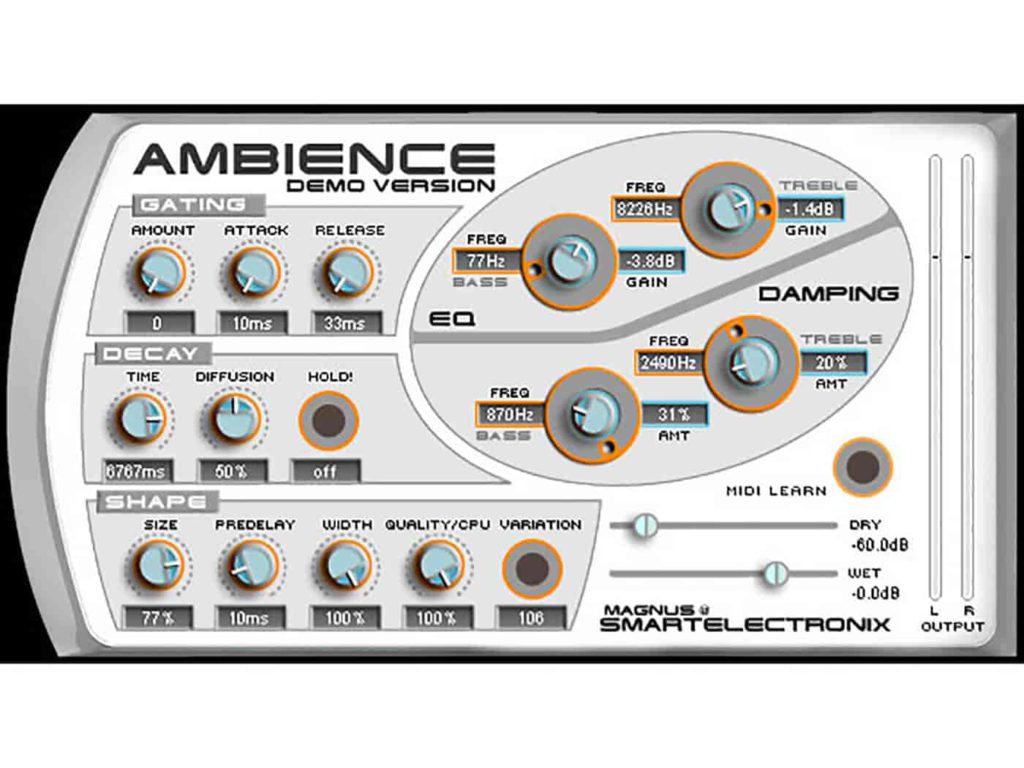 In terms of performance, it is beaten by none, considering the fact that it is free. It delivers crisp, warm, and crystal clear sound quality. Ambience allows reverb with getting options to provide ample room for creativity to the users. It offers a variety of options from reverbs in general to metallic and everything you wish. 
Highlighted Features & Controls
An array of quality presets
Gain dry and wet (processed or unprocessed) sound
Wide stereo from 0%-100%
A great and a very Useful hold function
Amazing control options to adjust the reverb according to the necessity of music.
60 or 70 presets.
For more details and download click here.
2. Synth1 – Daichi Laboratory
Synth1 is an amazing synthesizer recognized for its fast and efficient workflow and it is a VST and AU software modeled on the Clavia Nord Lead 2 Red Synth.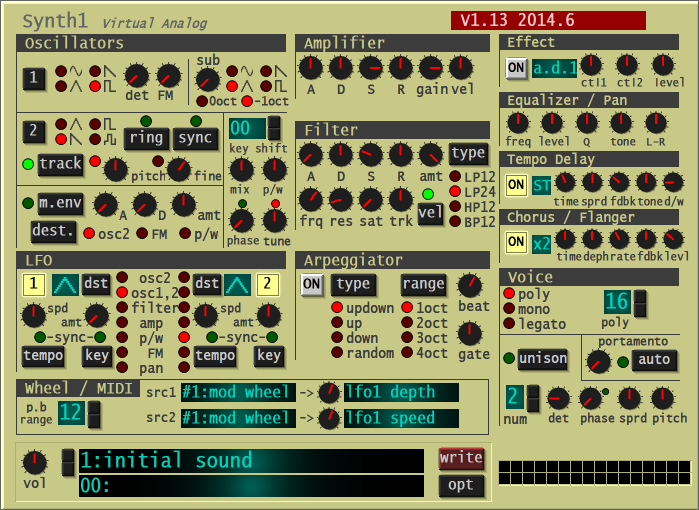 This humble free plugin for Garageband is a real deal in terms of sound and performance.
Highlighted Features & Controls
2 Oscillators
FM modulation, Ring modulation, Sync modulation envelope
4 types of filters.
Stereo chorus/flanger.
Legato mode, portamento
2 LFO synchronized with host
Tempo delay
16 notes polyphony
128 presets and a massive library of presets that can be found online.
Automation
The interface may not be very easy to use at the beginning. But, after you get used to it, it becomes easier and delivers what it promised.
3. 808 Bass Module 2 Lite – BeatMaker
This one is an 808 bass ROMpler containing 10 ready to use and freshly designed layered presets to bring grit and rumble to your music.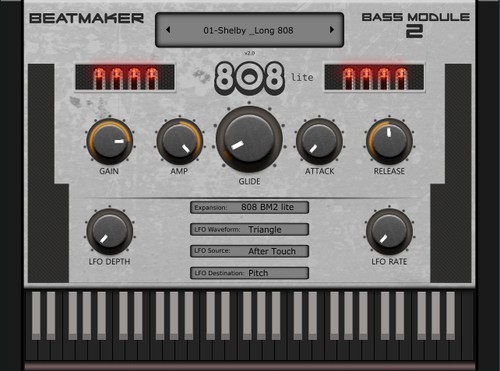 808 Bass Module 2 Lite can be an awesome extension for Garageband users. It has the ability to increase and decrease the guilds between each note. So, you can make those dope-sounding glides that you may have heard in rap, hip-hop, and other styles of production. You will get more powerful sounds that are ready to play in the key to your project.
Highlighted Features & Controls
10 Presets for Electronic music.
Control LFO rate and depth
LFO waveform, LFO source, and LFO destination.
Glide Knob.
Attack & Release.
Amplitude Knob.
4. Drumart SLD – Electronik Sound Lab
Drumart SLD by Electronik Sound Lab is another useful plugin for Garageband users. It is the new version of the popular SL Drums 3. About 84 drum kits come with 8 different sounds each comes with this plugin focused on urban music. You can use it as another free GarageBand instrument.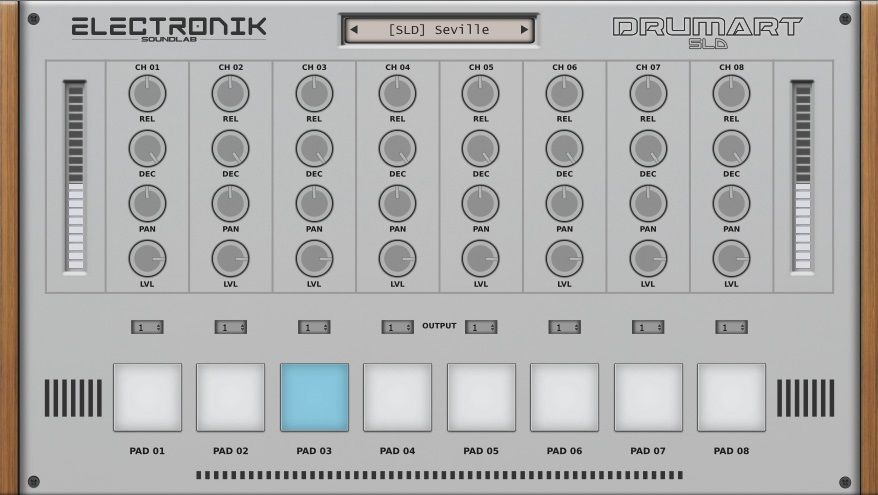 Highlighted Features & Controls
84 Kits for Urban Music with 8 pads
DR Envelope for each channel.
Control each channel.
Assignable Outputs.
macOS Catalina Support.
5. Vinyl – iZotope
Vinyl by iZotope is a great tool to make your music sound less digital and more natural. As a result, we should thank iZotope as you can use it as a free plugin for Garageband.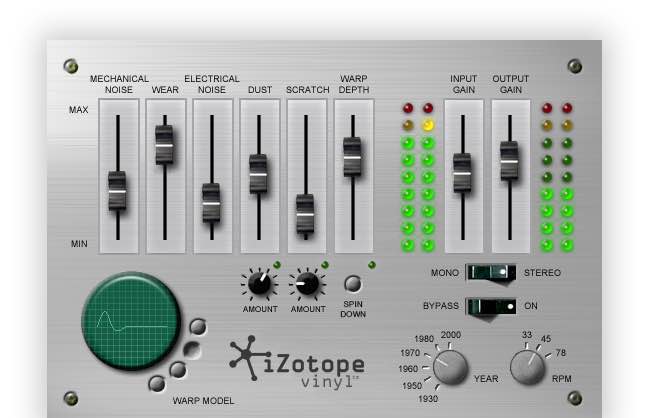 It creates an authentic "vinyl" simulation by using advanced filtering, modeling, and resampling features. You can make the audio feel like a record that is played on a record player. 
Highlighted Features & Controls
Comprehensive DAW support
Easy to use
Low CPU overhead
Authentic vintage effect
Visit Vinyl by iZotope for more information and download links.
6. Vocal Doubler – iZotope
Vocal Doubler is another iZotope plugin that has made it into our list of best extensions for Garageband users.
This plugin will utilize the natural doubling effect to the vocals that bring out the richness, covering for dullness and flatness issues. It also enhances and adds certain depth and character to the vocals.
Highlighted Features & Controls
No nonsense depth and width for vocals
Low CPU overhead
Easy to use even for beginners
Enhances the vocal quality
Visit here to get more details and free download links.
7. YOJO Banjo – Reflekt Audio
You can consider YOJO Banjo as a free Garageband instrument plugin. Cause Garageband doesn't have a banjo sound.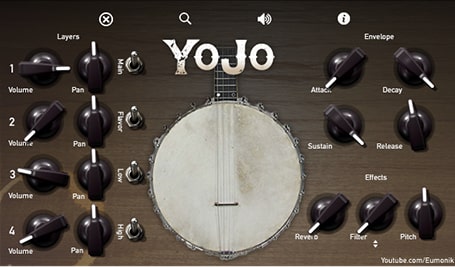 It produces pretty good sound because it's an additional plugin and not an original instrument. It comes with 19 different controls. Moreover, Yojo is a 100% FREE VST plugin consisting of 4 layer-able banjo sounds that you can tweak to create a fully unique and realistic banjo sound.
Highlighted Features & Controls
Create a realistic and unique banjo sound
Effects like attack, decay, sustain, release, reverb, filter, and pitch
4 Blend-able Layers
8. CamelCrusher
CamelCrusher is a free multi-effect 'coloring' plugin. It comes with two distinct distortion sounds that can be mixed and matched to produce as a result a wide range of tones and textures. Additionally, it is great for guitars, drums, and a variety of other instruments!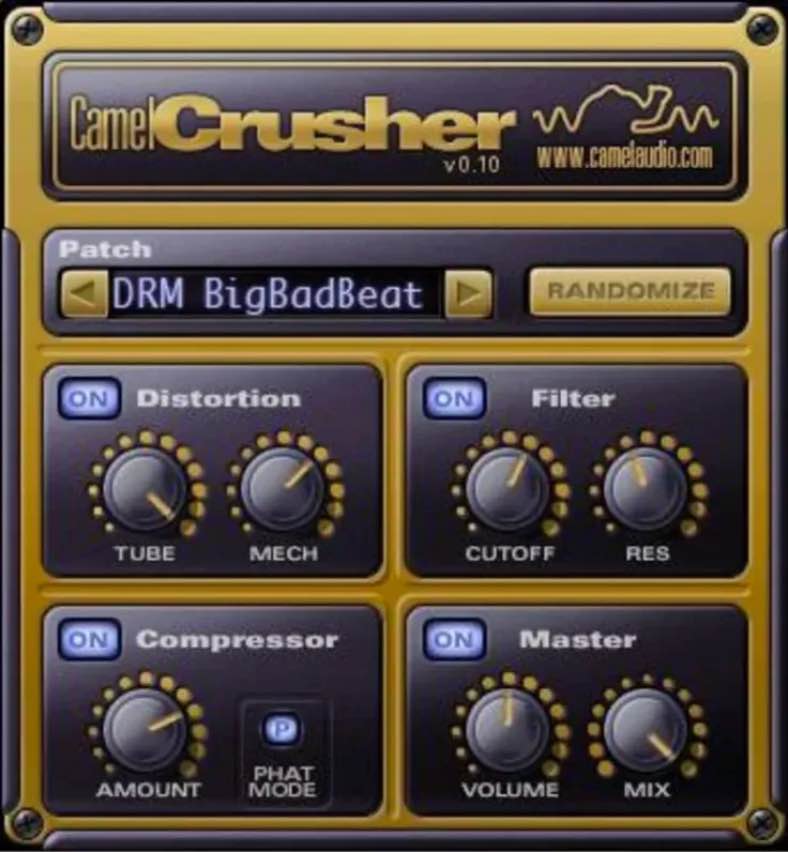 Highlighted Features & Controls
Two distortion types.
Warm, analog-modeled resonant low-pass filter.
High quality, easy-to-use compressor, with 'Phat' mode.
Powerful 'MIDI Learn' function.
A collection of useful Preset patches.
9. ValhallaFreqEcho – Valhalla DSP
A Garageband plugin to add some crazy sounds to your music.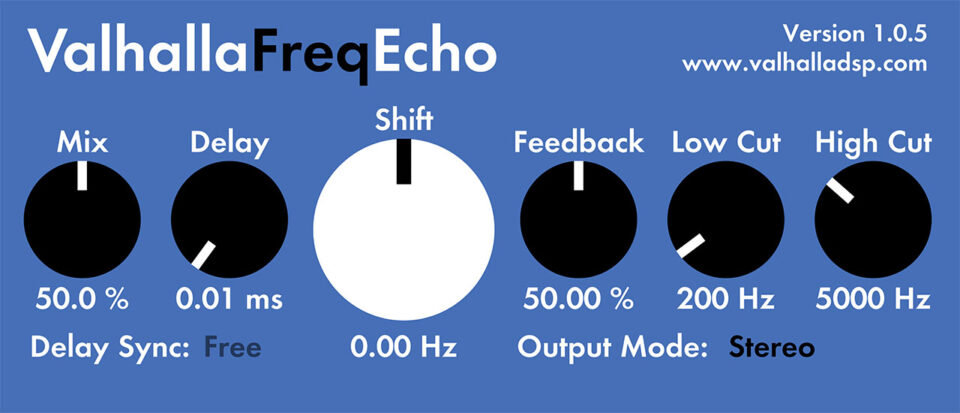 ValhallaFreqEcho has a knob adjustment interface for analog-style eco. This plugin allows you to delay, modulate, and also adjust frequencies in a simple layout. 
Highlighted Features & Controls
Easy to use even for beginners
Analog-style echo and delay
Applicable for low cut and high cut filters
Check out ValhallaFreqEcho for more details and download.
10. Saturation Knob – Soft Tube
The last plugin is a very useful effect for music creators. Saturation Knob can be a simple yet effective plugin for Garageband users.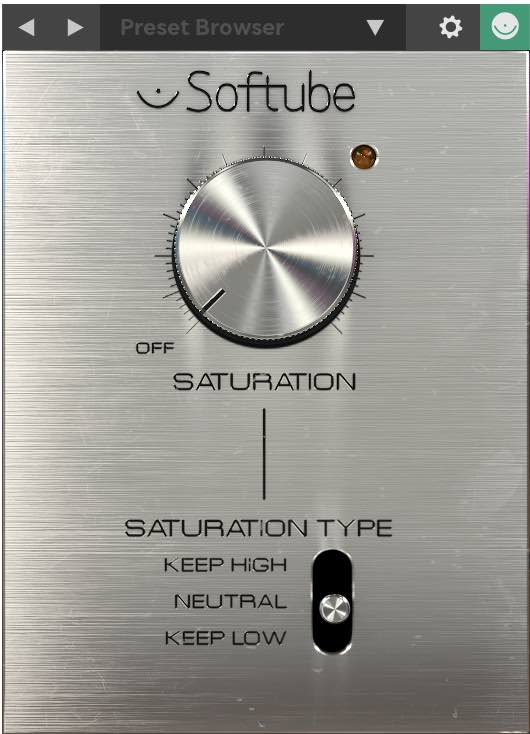 The plugin's main purpose is to saturate the sound with its simple knobs to make adjustments according to necessity. The saturation knob can enhance the quality of many notches regardless of the vocal or the instrument. It can simply adjust the attitude of your music.
Highlighted Features & Controls
Adjust saturation
Good for vocals and instruments
Easy to use even for beginners
Learn more about Saturation Knob.
---
How To Install Garageband Plugins
I have already provided the links where you can download free plugins for Garageband (mentioned at the end of explaining each plugin). So, now, all you have to do is, install and start using. Installing the plugins for Garageband is very easy. Simply follow the steps mentioned below.
Choose the plugin that you want to download.
Click on the MAC AU version to download.
Once it is downloaded successfully, open the file and click the plugin installer to install the plugin on your computer.
Then open Garageband and select "Preferences" from the options menu.
Navigate the Audio or MIDI option and enable the audio units.
Then load the music or soundtrack you want to apply and click on the icon at the top to open the smart control panel.
After doing that on the drop-down menu, you will find the plugin list installed and available to work with.
Note: Garageband may not be compatible with VST plugins. If your desired plugin does not have an AU format then you have to look for an alternative.
---
Alternatives To Garageband
Garageband features the best options for making a perfect song. The only holdback of this app is, it is only available for ios devices. But you should not lose hope. There are many other music-making softwares available. But I consider Audacity, Ableton & Fl Studio as the best.
Audacity (Free)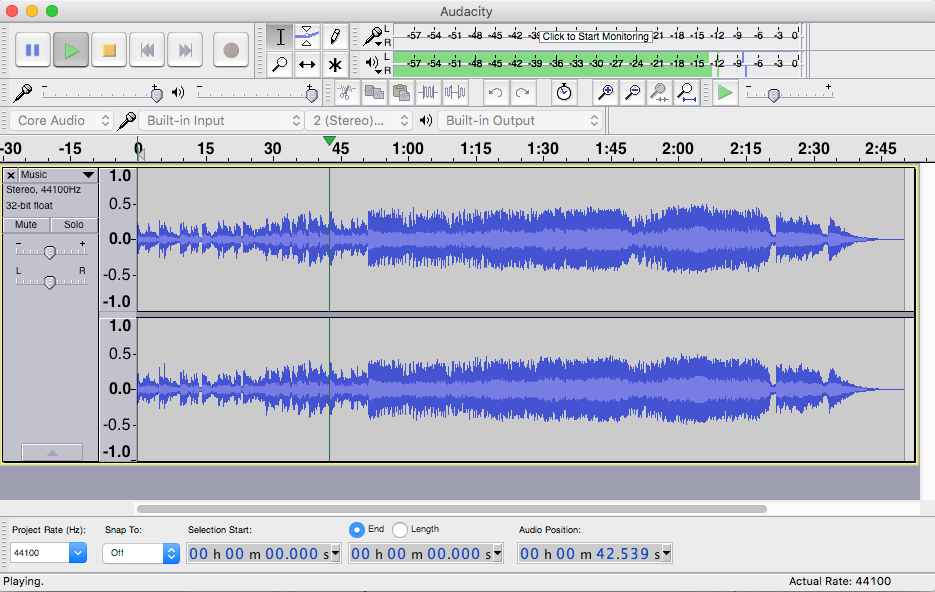 The first Garageband alternative is the DAW for you if you use GarageBand exclusively for editing short footage and capturing basic voice-over jobs.
Audacity is one of the oldest free DAWs around, and it is still popular due to its barebones and simple nature. Since Audacity is free, it lacks advanced features and isn't ideal for loop-based output. This is the perfect free alternative if you just need to record and easily edit audio for podcasts.
Ableton Live
From songwriting to arranging, remixing, live production, and filming, Ableton Live is all about making music. It features strong real-time editing, live nonlinear editing, great flow, and a variety of output options. So, many of these characteristics have made this music software a favorite to the live performers.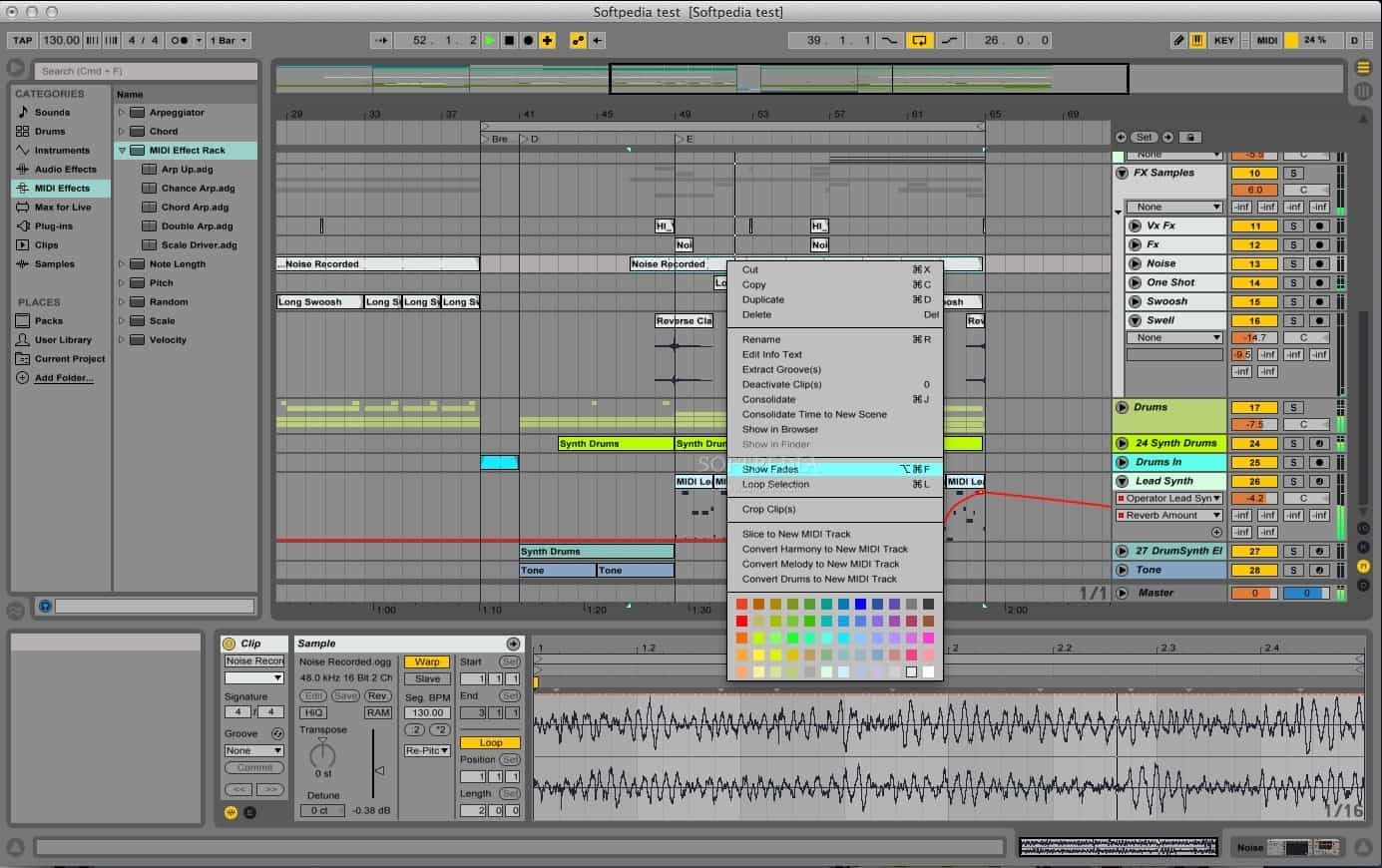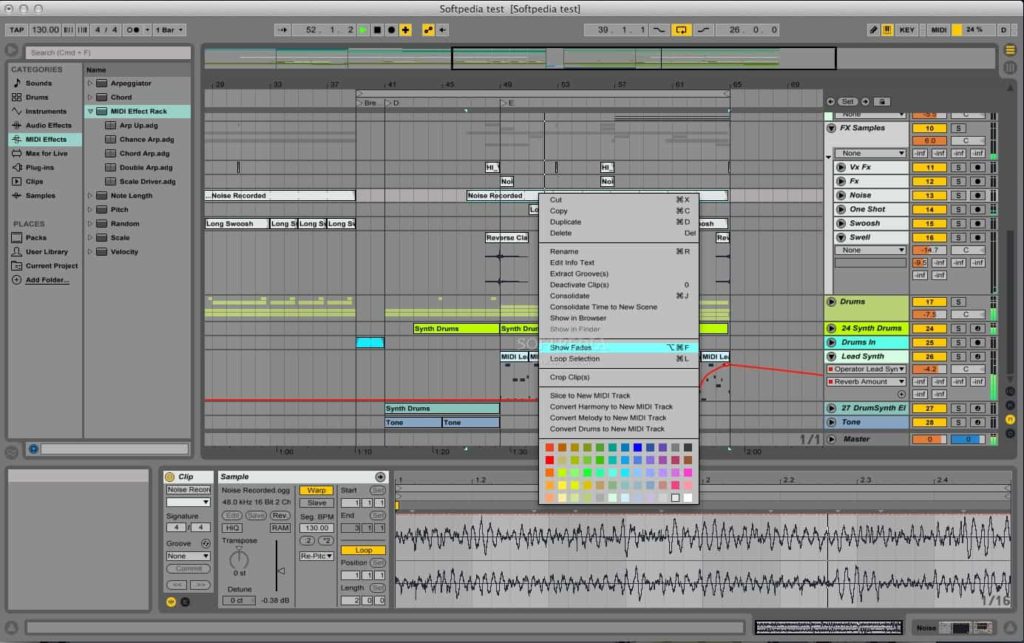 Ableton Live is an excellent alternative if you choose to make music rather than simply listen to it. This tool has the most recent iteration of Live 8, which includes:
New tools and enhancements
New groove engine with live looping
A reworked MIDI editor
Crossfades in the Arrangement View.
Fl Studio
FL Studio, now in its 21st year, is one of the most commonly used digital audio workstations on the market. It's a great intermediate option for someone who got their start with a free audio editor like GarageBand and in addition needs something with a little more scope.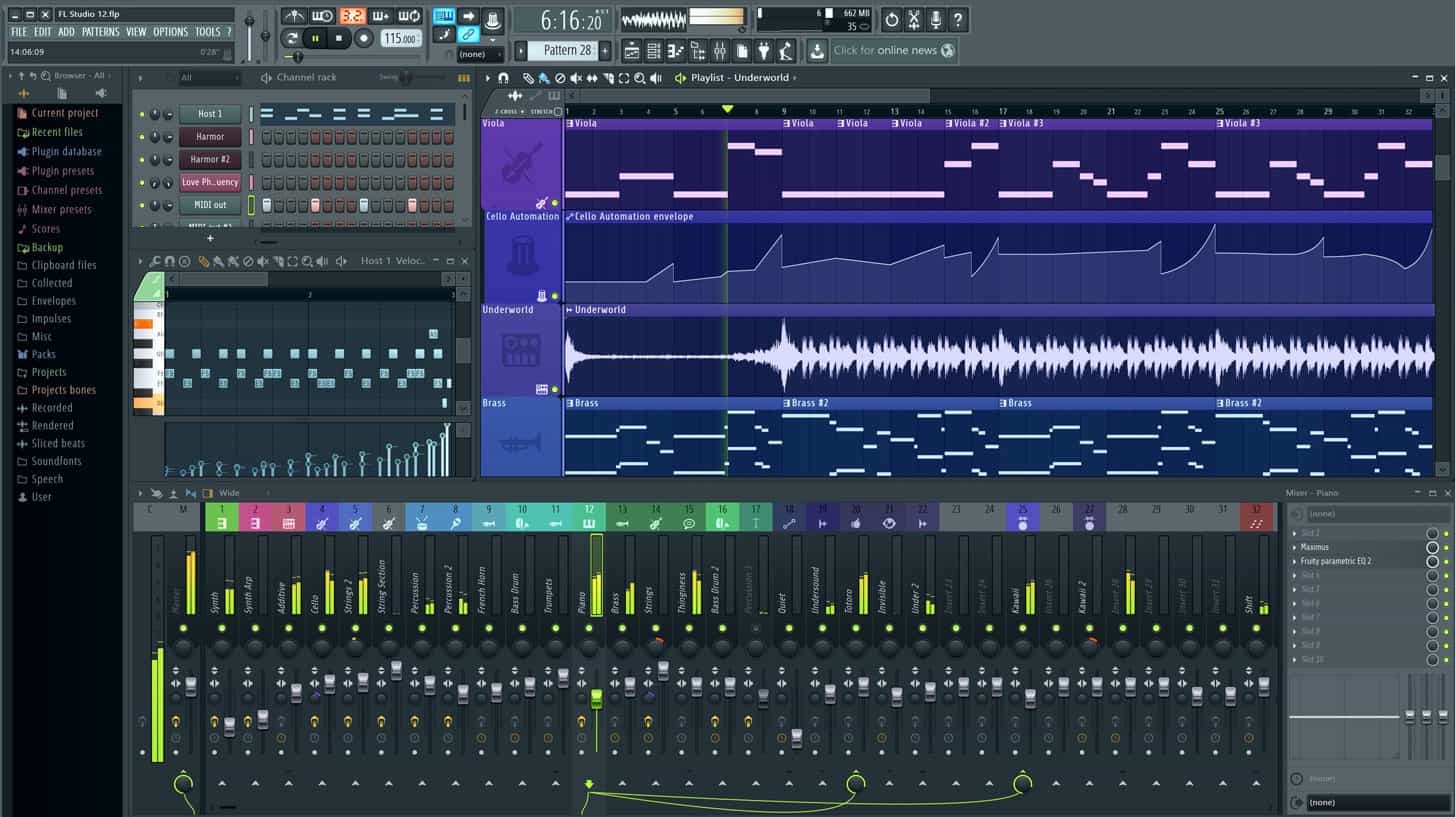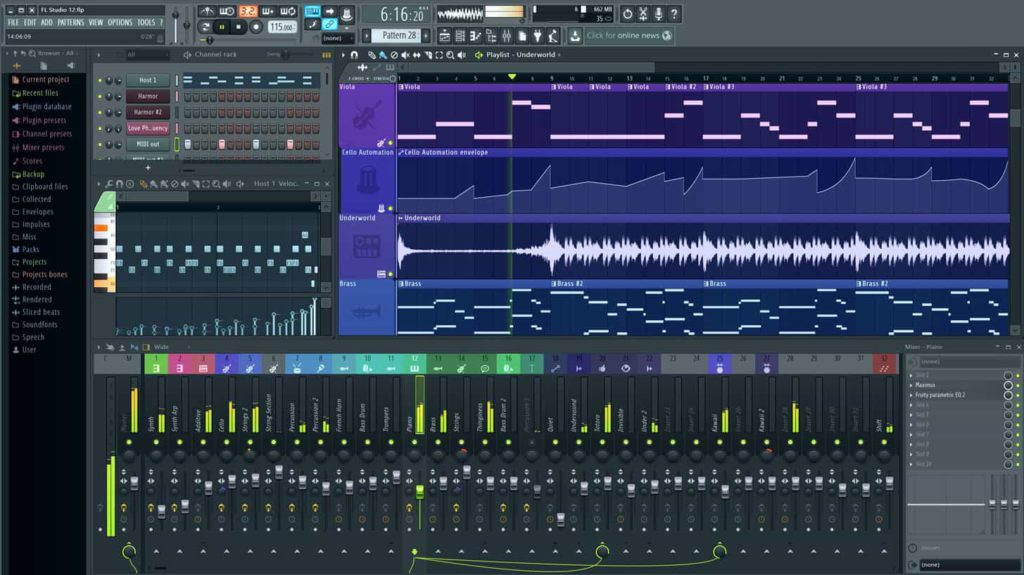 FL Studio distinguishes itself from similar applications by combining extensive features with a simple workflow. You're also offered lots of choices to personalize your experience if you want to tweak the specifics of a synth or adapt your recording technique to fit the kind of instrumentation and design you're aiming for.
Conclusion
In conclusion, Garageband is an awesome software for all forms of music creators. And Garageband plugins can enhance the features to the maximum level. I have tried hard to find the most useful free plugins for Garageband. Now choose the plugins you need, then download and install the plugin. And start creating crazy good music.
I really hope this tutorial has been helpful to you. If you have learned or discovered something new, then help others by sharing this tutorial. Thank you for reading!
Check also: